The winner of the baking prize package is Lindsay!  I have sent you an email this morning.  Congratulations!
I have been thinking about my dining room lately.  It is long overdue to finally get completed.  It used to be a bedroom, but because I needed more counter space in the kitchen, we had to eliminate our kitchen table, which meant we needed somewhere to eat!  So we took out the wall separating this little bedroom from our living area to open it up into one larger space.  The dining area measures 8 feet by 10 feet.
The table we have in the room now is a very large desk that belonged to my Aunt.  It works perfect for a dining table, however I am on the hunt for some dining chairs.  I am going to an auction on Tuesday that has chairs similar to the one below.  You can see the actual chairs I will be bidding on here.  They usually auction the table separately from the chairs!  If not, and the price is right, I can always resell the table!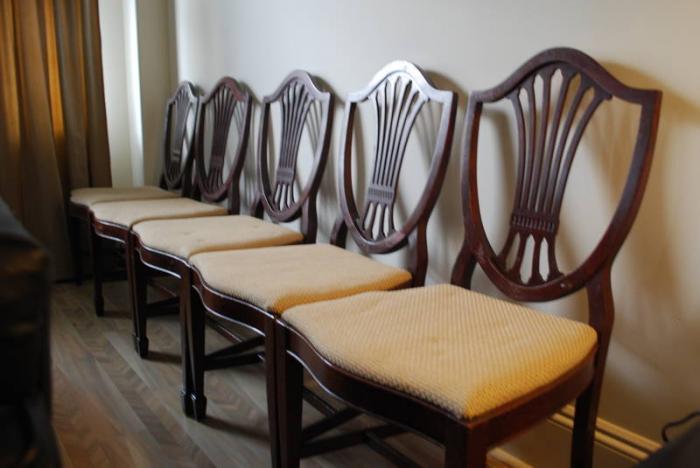 Source:  Google images
I would of course paint them, since I plan to paint the table, and recover them in a fabric similar to this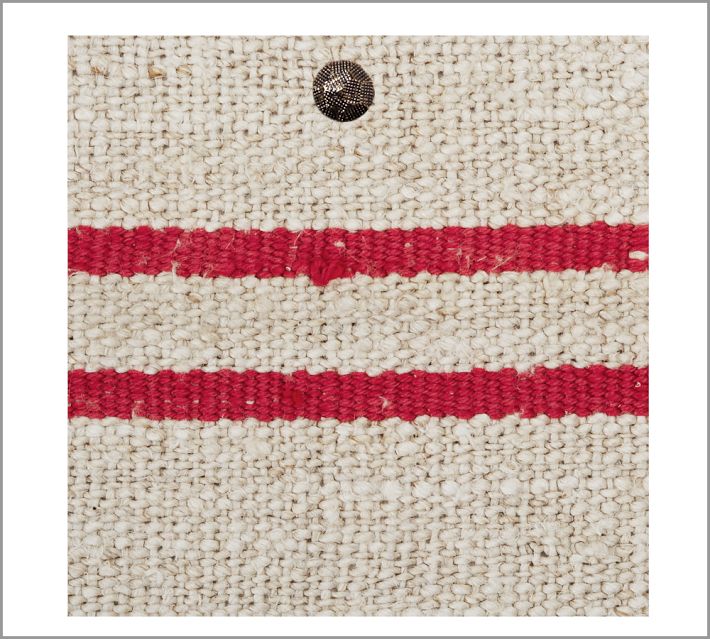 While the chairs have more of a formal feel, by painting them and adding a "grain sack" style fabric, it will give them a more casual feel.
Thinking of this lighting fixture
or this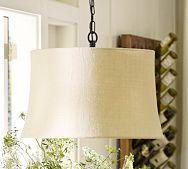 Since the table takes up the bulk of the space, there is not much room left for a sideboard, but I found this one that I really like the style of, and has lots of extra storage.  Maybe not this patina, but more of a creamy/white finish!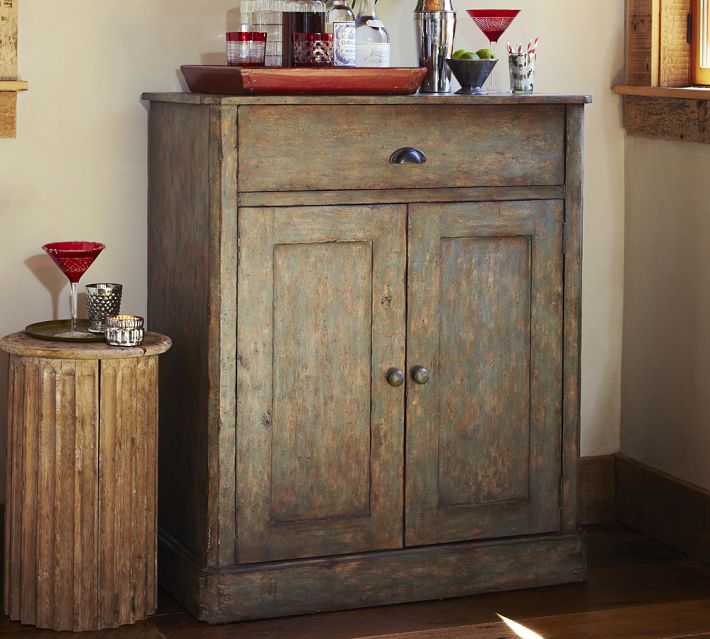 Maybe some open shelving hung above the sideboard (on a smaller scale of course)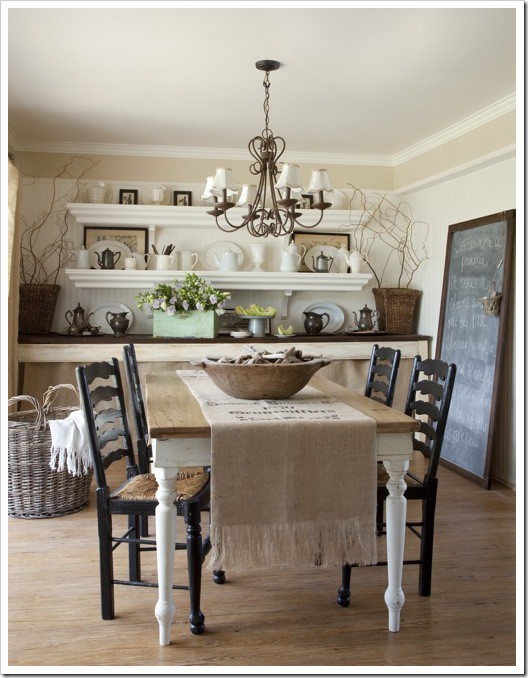 The Old Painted Cottage via pinterest
I will finish it all off with this carpet from Dash and Albert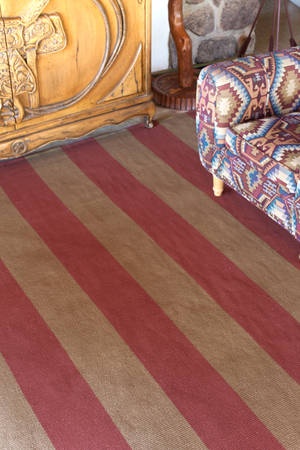 So with this wish list in mind I am off to finish this room on a budget!  Wish me luck at the auction tomorrow.  I would love the get those chairs at under $50.00 each!