Love these easy peasy cupcakes for Halloween!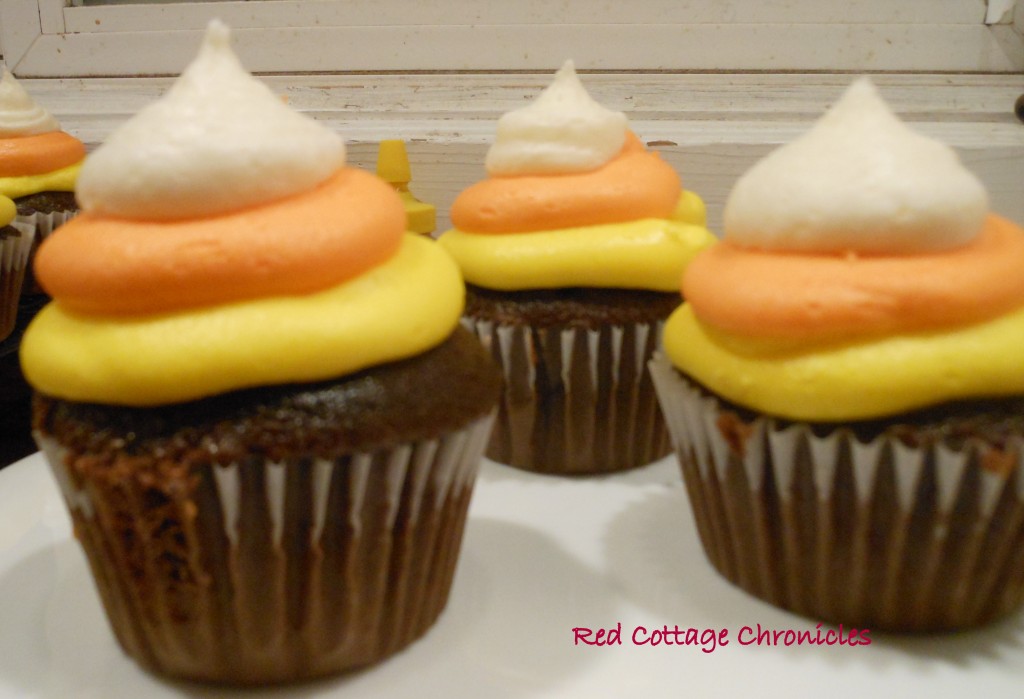 Start with your favorite cake recipe, or even a boxed cake mix will do fine.
Whip up a batch of buttercream icing and divide in three.  Leave one batch white, color one batch yellow, and color the last batch orange.
Using tip # 1A by Wilton pipe a layer of yellow icing on each cupcake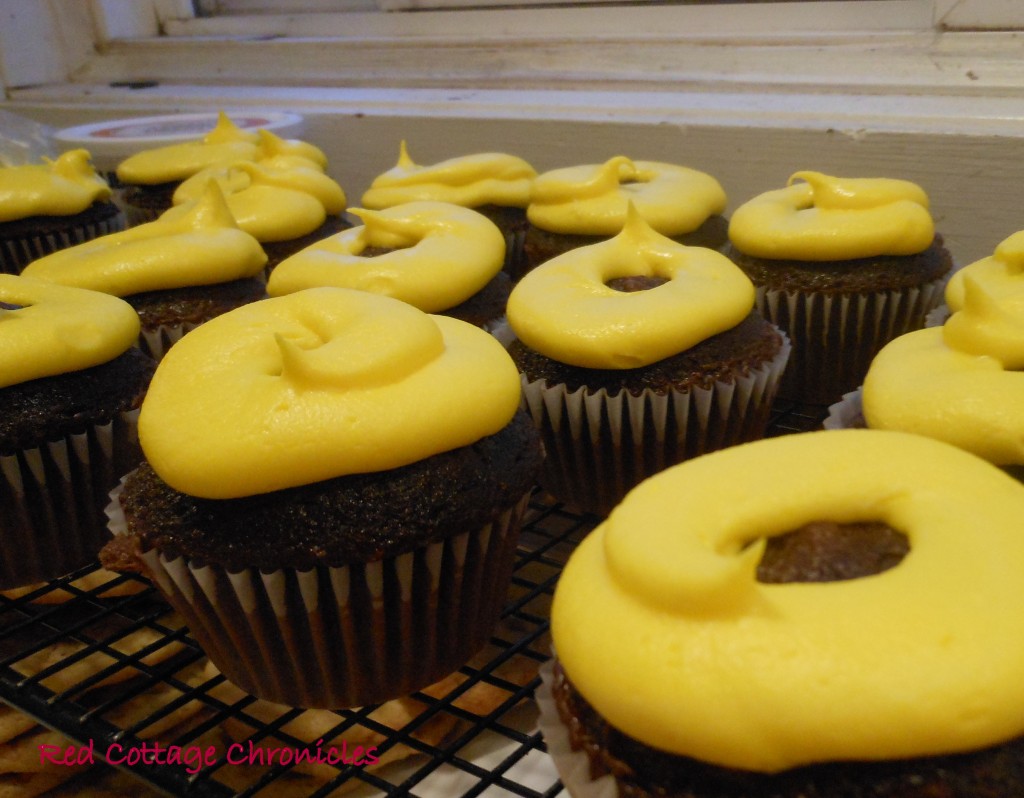 add a layer of orange icing starting just inside the edge of the yellow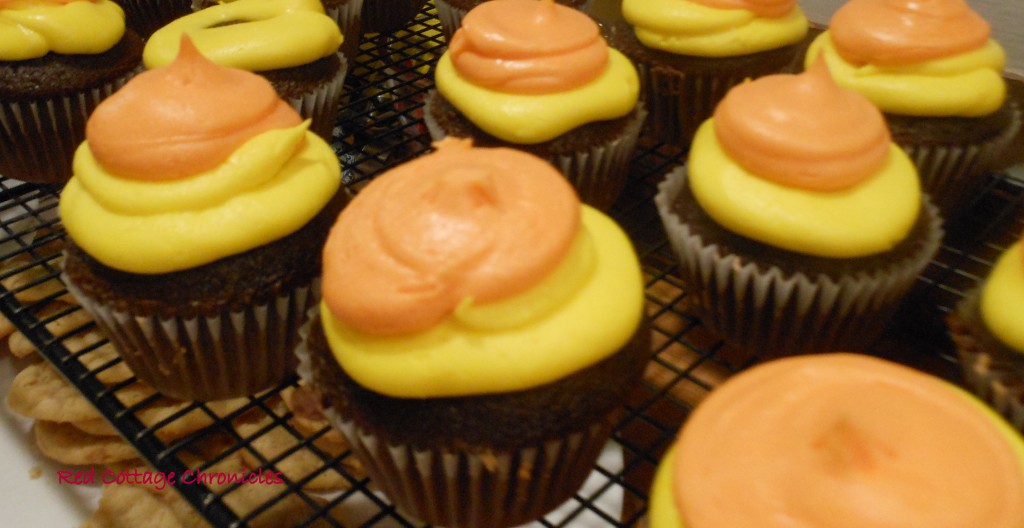 finally top with a layer of white icing, again starting just inside the edge of the orange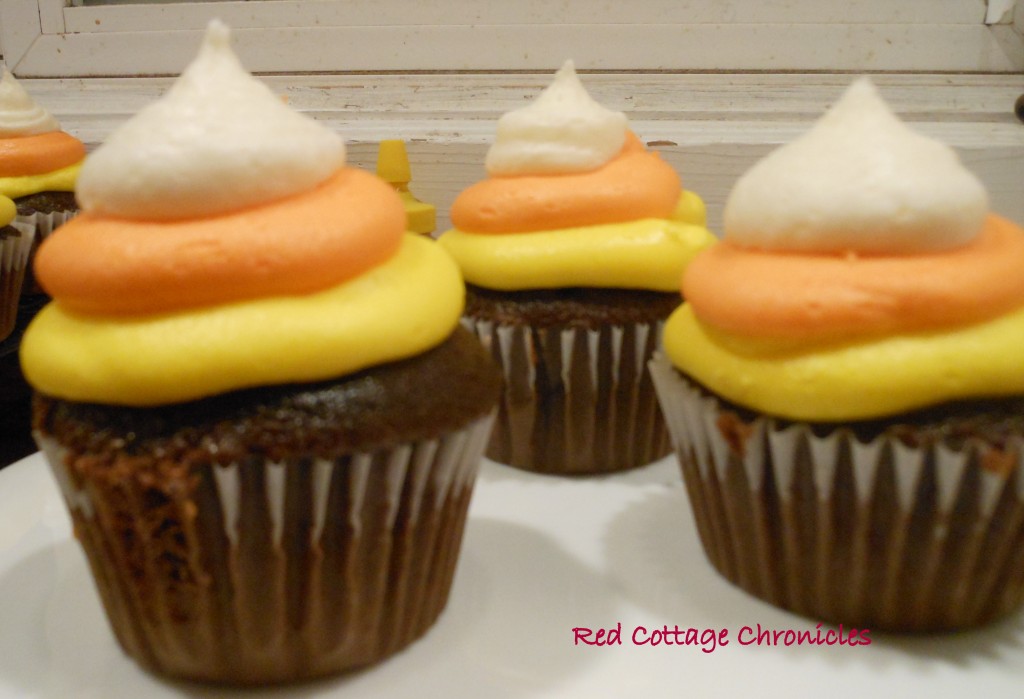 Voila!
Easy as 1, 2 3!
I have thoroughly enjoyed my 31 days of baking project.  And I cannot thank you enough for following along and helping me find my purpose and place in the blog world!  Baking is a passion of mine that has been festering for years and I am so glad to have an outlet to share it with you.
My blogging journey has just begun and I sincerely hope you will continue to follow as I share both my love of baking and my passion for creating a welcoming home!
I am so happy to have put together this package of a few of my favorite things as a giveaway today.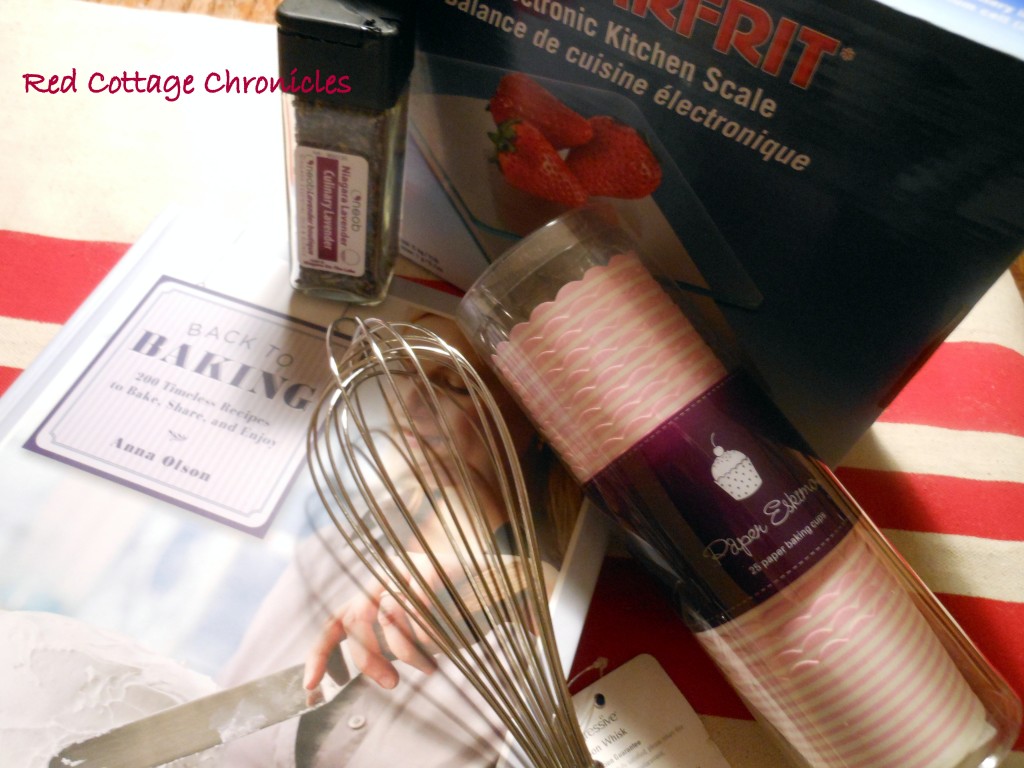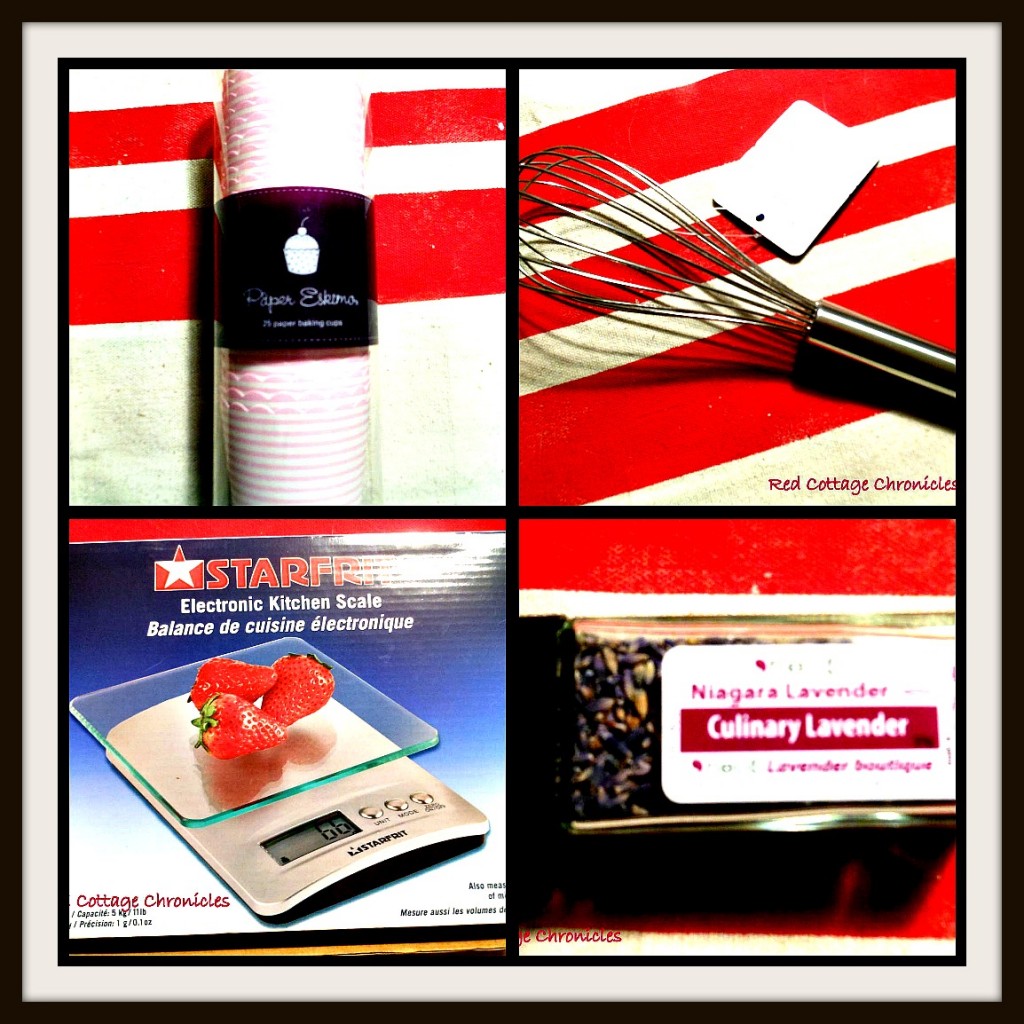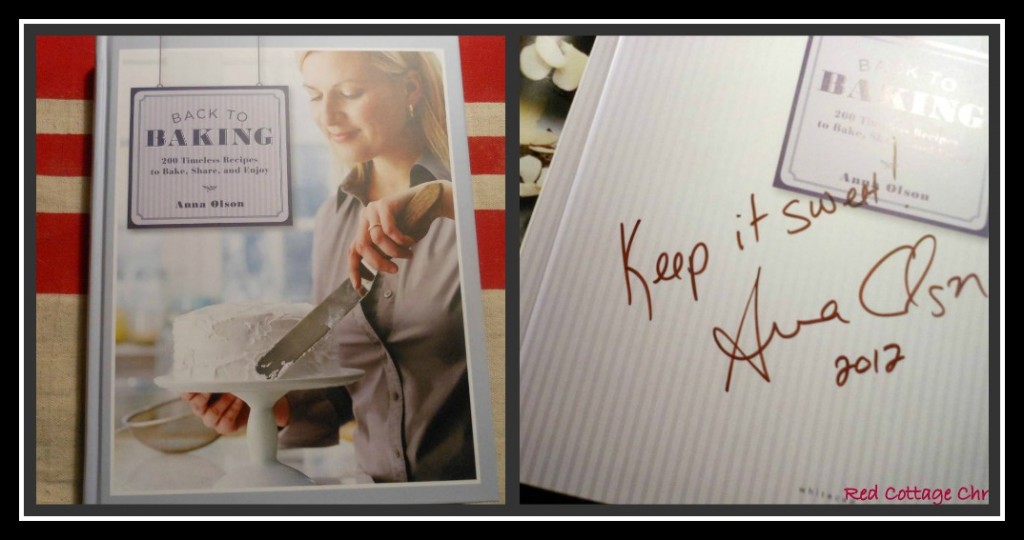 Prize consists of 25 pink striped cupcake liners
Balloon Whisk
4 red ramekins (not pictured)
Starfrit digital scale
Autographed copy of Anna Olson's Back to Baking 
To enter, please leave a comment on today's post.  For a second entry you can subscribe to my blog by adding your email address to the box on my sidebar labelled "subscribe"!  You will only receive an email when I add a new blog post!
Each comment and each subscriber will be assigned a number.  The total number will be entered into random.org to determine a winner.  Entries close on November 4 at 12:01 AM and winner will be announced November 5th!
The winner will be notified by email and the prize will be shipped via Canada Post regular parcel service.  Redcottagechronicles.com will not be responsible for any damage or loss on the part of Canada Post.   Entries are limited to those living in Canada and the US only.  Although I appreciate each and every comment I receive!
15 Comments