Who doesn't love a surprise? These Triple Chocolate Cupcakes have a surprise inside that will delight your taste buds! Can you guess what it is?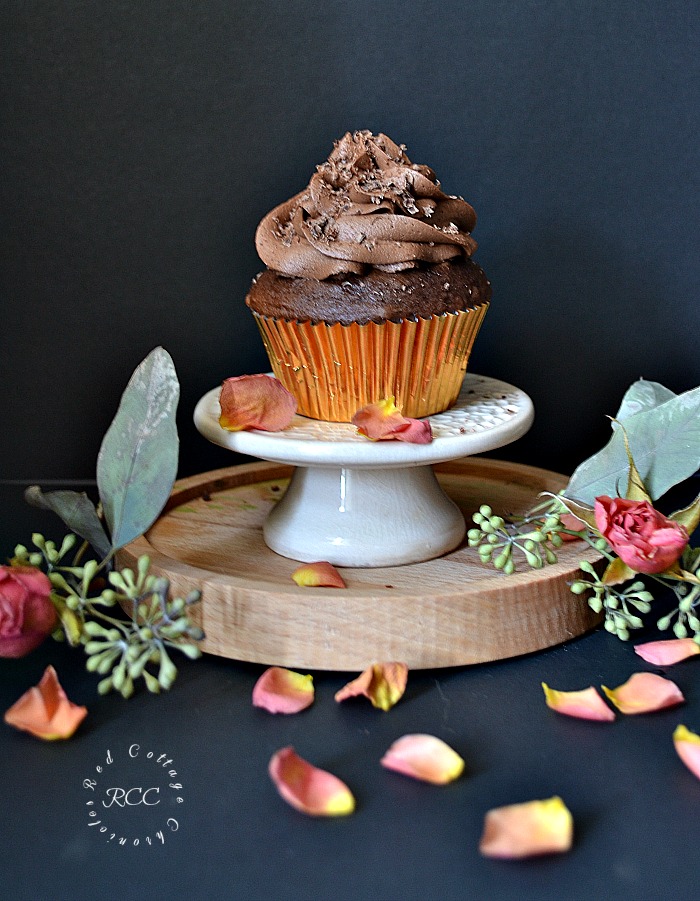 I have always been a chocolate lover. If I had to choose between chocolate and wine, chocolate would win every time! I must confess though, that it wasn't until recently that I would pass on a piece of dark chocolate! Now, I end every day with a cup of tea and little square of the most decadent dark chocolate.
If you have ever been to New York City, or plan to go, there is a restaurant called Max Brenner. The first time we went to New York I had it on my list of must visit restaurants, and I wasn't disappointed! It has a dessert menu that is every chocolate lover's dream! And, if that isn't enough, there is a chocolate shop so you can bring home some chocolately delights. If you ever get a chance to go, I highly recommend the Ultimate Fondue Experience!! You can thank me later!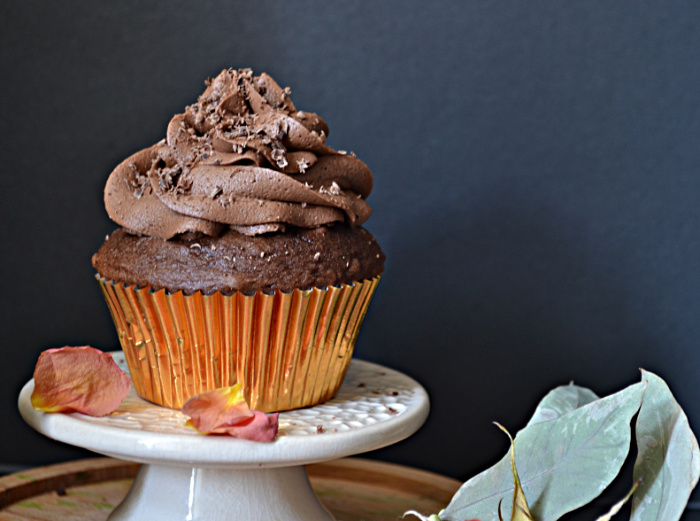 These triple chocolate cupcakes include a little bit of dark chocolate, a little bit of milk chocolate and a really decadent salted caramel chocolate truffle inside!  Also a chocolate lover's dream!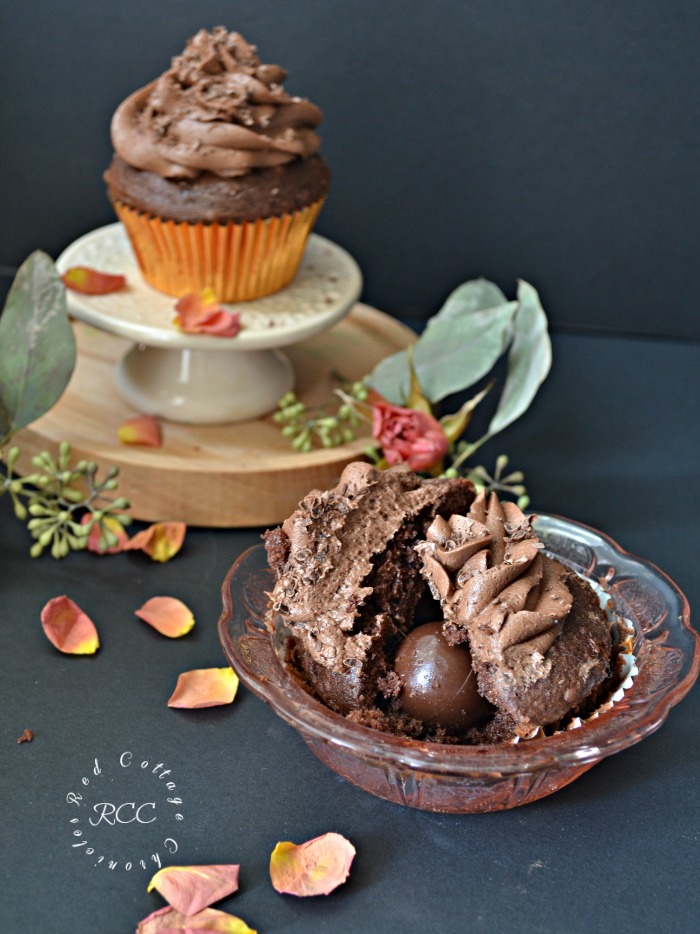 Not only are they delicious, but they are also super easy to make! I used a Chocolate Fudge cake mix but you could certainly use your favorite homemade chocolate cake recipe!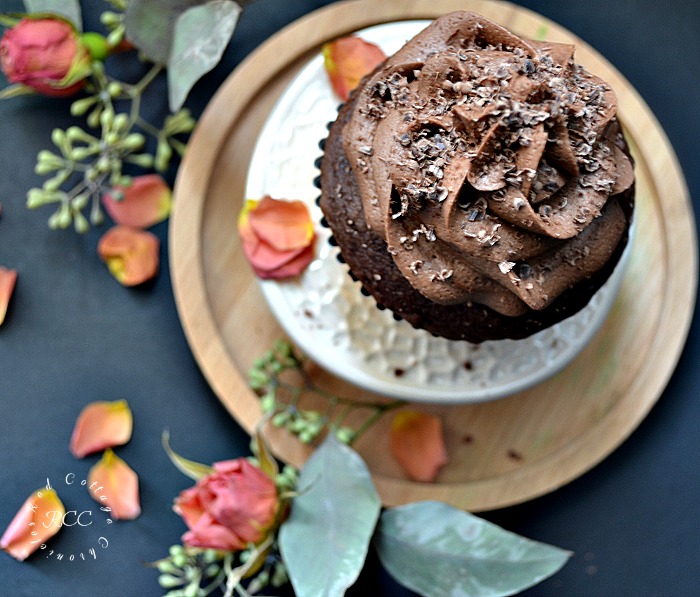 What I love about cupcakes is that you can dress them up for special occasions (like I did here) or make them fun and silly for, say, a child's birthday party! These triple chocolate cupcakes could serve either purpose.  I dressed them up by using gold foil wrappers and displaying them with fresh flowers and greens.  But, add a couple of gummy worms or maybe a chocolate tombstone on top and voila, you have a fun Halloween treat!
So, just how did I get that chocolate truffle inside without it melting away when they are baked?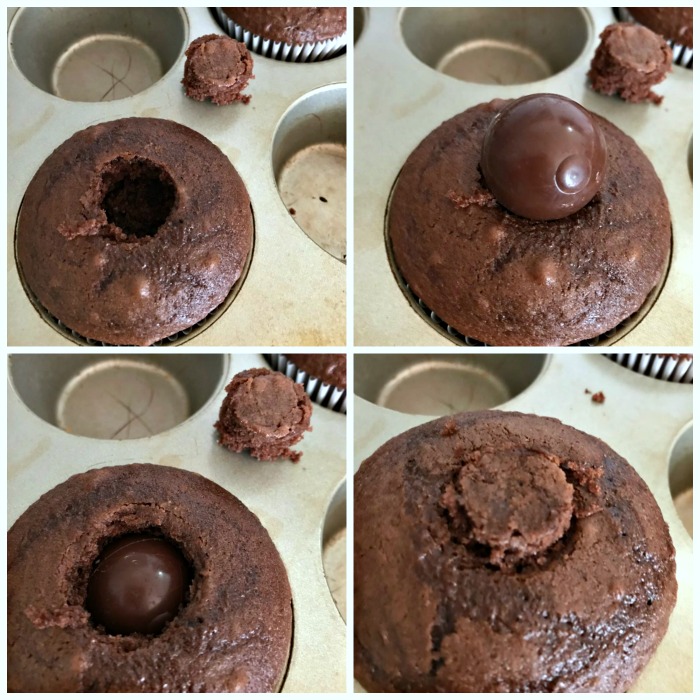 After baking the cupcakes, I used an apple coring tool to cut out the centre of each cupcake, being careful to only go about 2/3 the way down.  Pop in a chocolate truffle and put the little piece of cupcake over top.  Once they are frosted, you can't tell that there is a nice little surprise inside!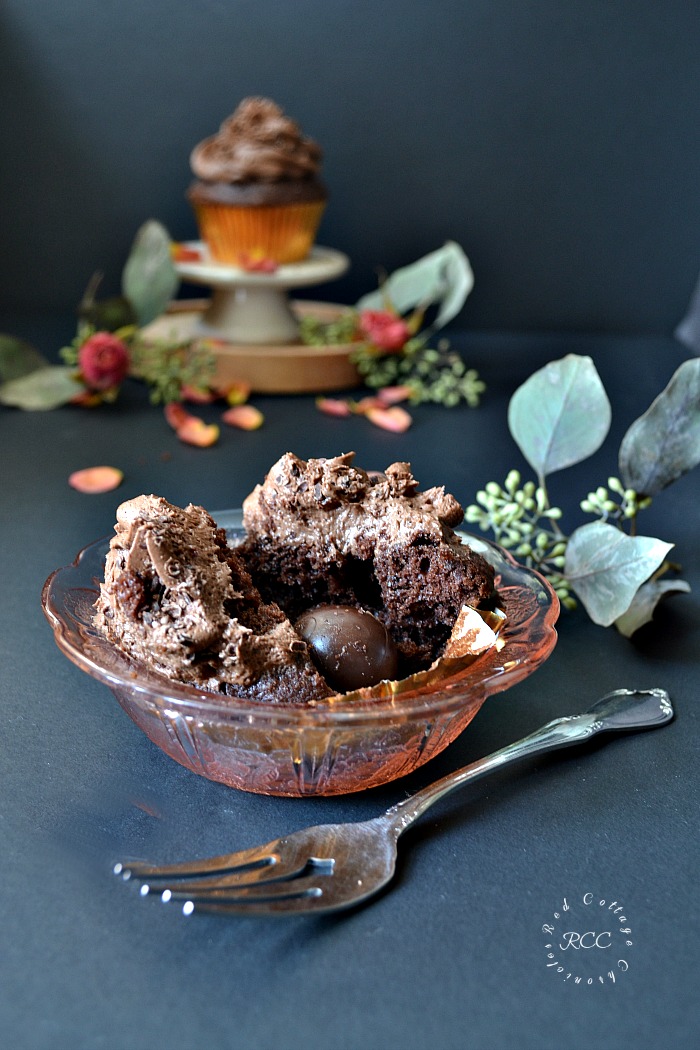 No matter what type of chocolate speaks to you, milk, dark, or even white chocolate, there are loads of recipes both sweet and savory just waiting for you to discover!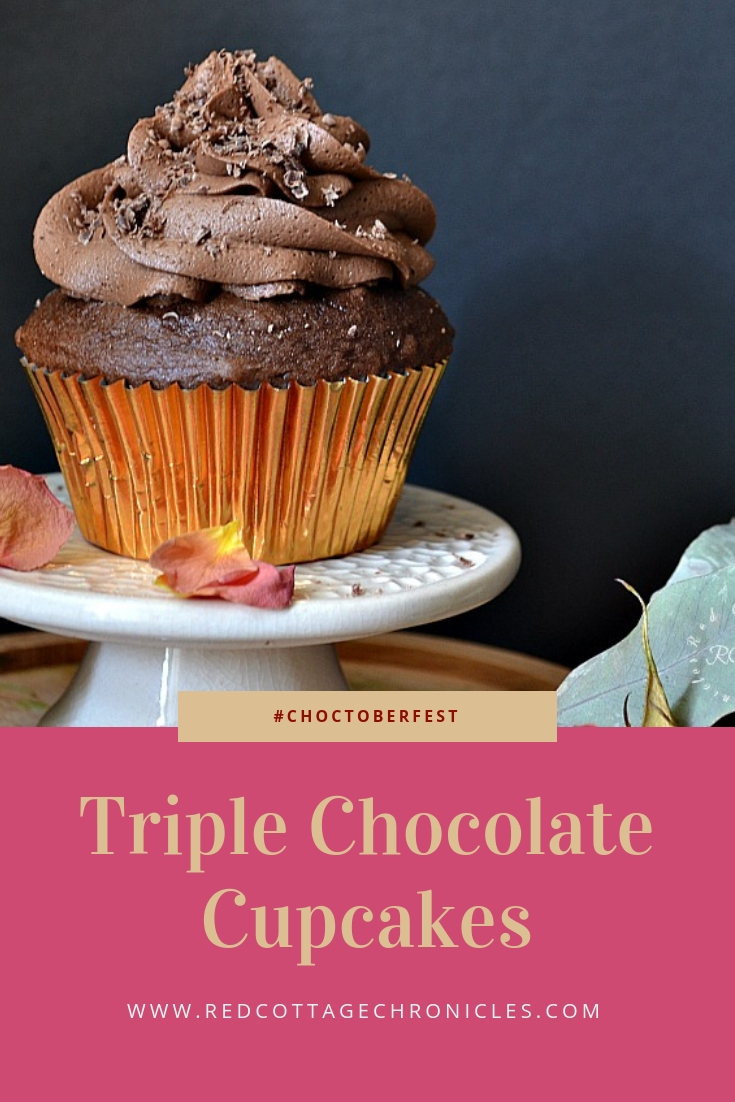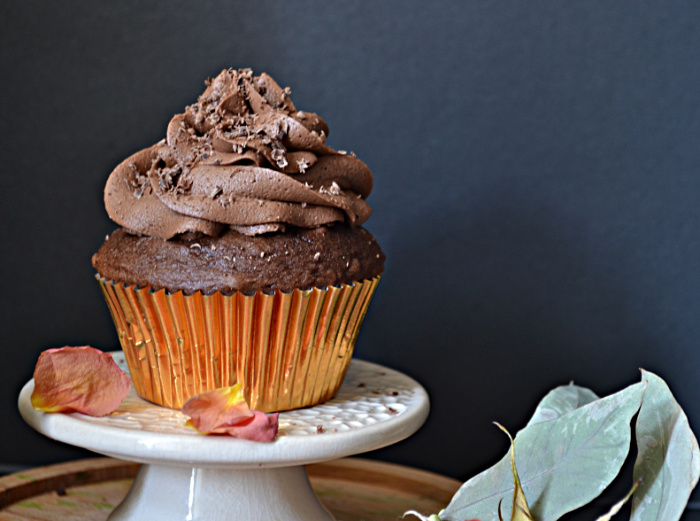 Triple Chocolate Cupcakes
2018-10-17 03:29:39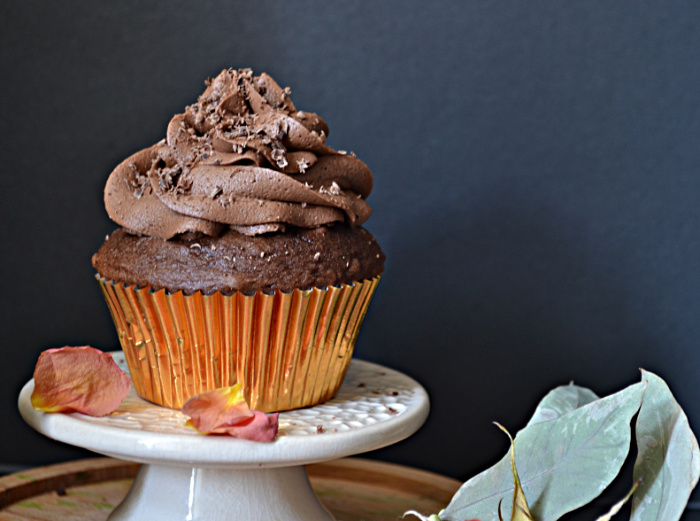 Ingredients
1 Chocolate Fudge Boxed Cake Mix plus ingredients to prepare
3 cups confectioners sugar, sifted
2/3 cup cocoa
1/2 cup butter softened
1/4 milk
1 teaspoon pure vanilla extract
1 square dark chocolate for grating
18 Lindt Lindor Salted Caramel Chocolate Truffles (or flavor of your choice)
1 teaspoon vanilla extract
Instructions
Prepare cupcakes as per package directions. Allow to Cool.
Sift together confectioners sugar and cocoa in the bowl of electric mixer.
Add butter, 2 tbsp of the milk and vanilla and mix on low until combined, increasing speed to medium.
Add remaining milk 1 tablespoon at a time until desired consistency and then whip on medium-high speed for 2 minutes.
Cut out a small hole in the centre of each cupcake. Pop in a truffle and gently press down. Place the piece of cupcake you removed to make the hole on top of the truffle press into place.
Fit a large piping bag with a 1M Wilton tip and swirl icing on top of each cupcake.
Grate a bit of dark chocolate over each cupcake.
Red Cottage Chronicles https://www.redcottagechronicles.com/
Scroll down and check out all the links below for even more #choctoberfest recipe ideas!
And, don't forget to check back for my mom's recipe for chocolate covered cherries!
Until next time….