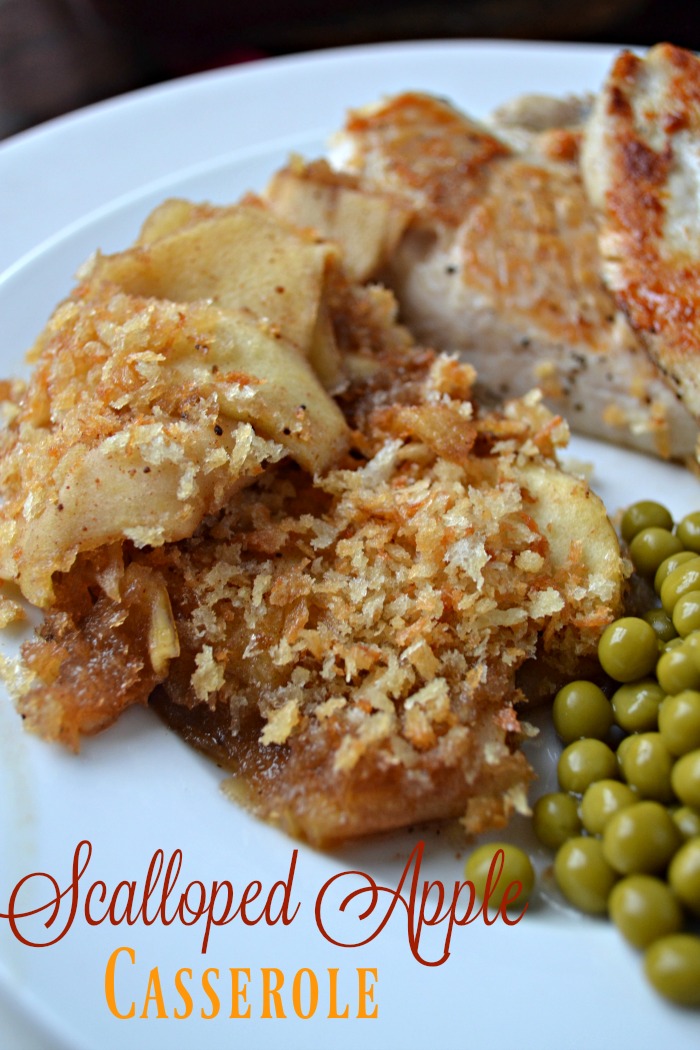 Not only is today Taste of Home Tuesday here at Red Cottage Chronicles, but I am also joining in on #AppleWeek today.
What does that mean for you? My featured Taste of Home Recipe of course, plus some yummy comfort food recipes from a few of my fellow Taste of Home Volunteer Food Editors. Then to top it all off, you will find links to a whole host of apple recipes.
Now, when you think of apples you tend to think desserts, baked goods and sweets. Today's #AppleWeek theme is apple recipes for mains and side dishes!
Lots of autumn inspiration for you today, beginning with a review of this apple recipe from TOH:
Scalloped Apple Casserole
A take on scalloped potatoes, this recipe would be delicious served with pork.
I can't help remembering the line from the Brady Bunch when Peter, in a very poor attempt at a Humphrey Bogart accent said "pork chops and apple sauce for supper". I have no idea why, but that has stuck with me all these years!
Well, I didn't have any pork on hand, but it didn't stop me from saying that line in my best Peter Brady Humphrey Bogart impression!
I served this delicious tender crisp apple side dish along side pan fried chicken breast and fresh peas. I also halved the recipe exactly and made it in a 9″ square pan instead of a 9 x 13 since there were only 4 of us for dinner. Big Mistake. Gone in a flash. Next time I will be making a full pan!
A few things I found helpful:
Although no specific type of bread crumbs are specified in the recipe, I used Panko bread crumbs which gave the topping a delicious buttery crunch.
I recommend you invest in a mandolin for slicing the apples. It gets them nice and thin and trust me, you will use it for so much more. Just yesterday I used mine to dice onions and shred cabbage in no time at all. You can find one similar to mine here.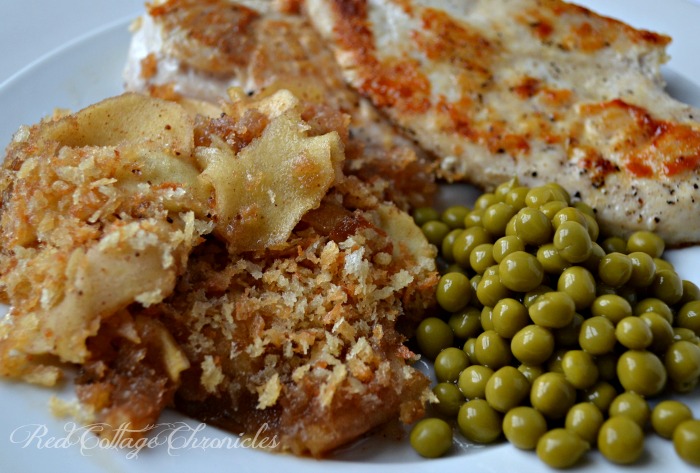 I will definitely be making this Scalloped Apple Casserole again soon. With the holidays coming faster than I care to admit (and all the parties that go along with them), I know for sure it would be a big hit at any pot luck!
Be sure to check out all the Taste of Home Tuesday Recipes below and then scroll down just a bit to get in on the #AppleWeek celebration for more delicious main and side dish apple recipes!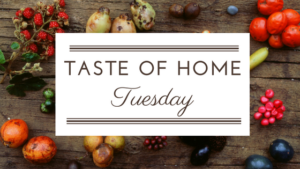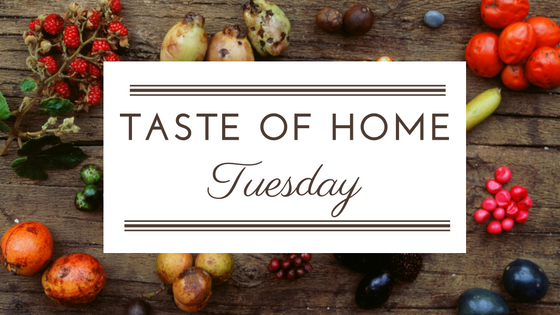 Making the Most of Nap Time – Pear Preserves
Sage Pork Chops with Apple Pan Gravy – Amy's Cooking Adventures
Bite Sized Apple Pie – Jolene's Recipe Journal
Best Ever Stuffed Mushrooms – LPHJ Kitchen
Until next time…..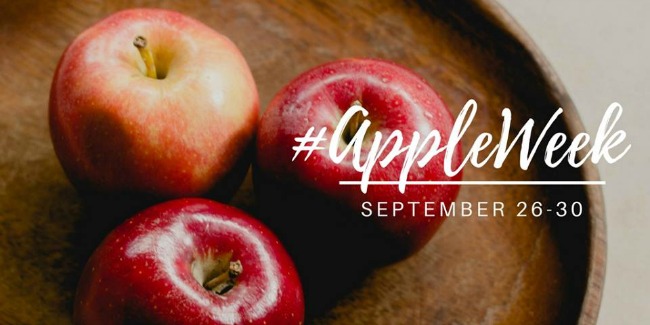 Tuesday: Main Dishes and Sides