This shop has been compensated by Collective Bias, Inc. and its advertiser. All opinions are mine alone. #CanadianTire #QuakerState #CollectiveBias
I might be partial, but living in Canada is pretty darn special. We are lucky enough to be living in a community that is surrounded not only by beautiful countryside, but a plethora of on-farm fruit and vegetable markets, vineyards, historical sites, waterfronts, antique shops, parks and charming shopping districts.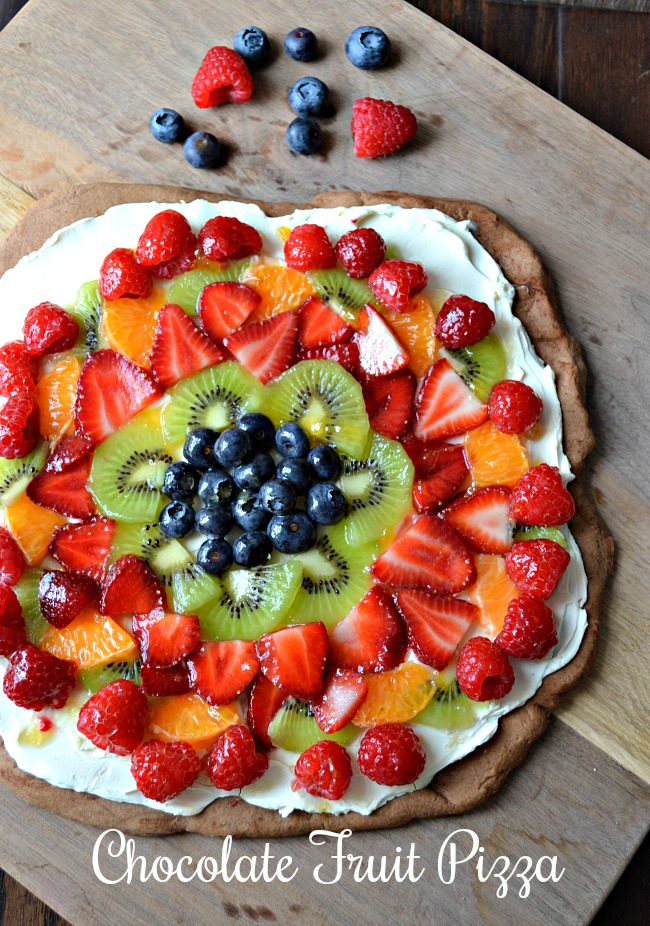 Taking a "Sunday" drive has become a lost art. Packing up the car with a picnic lunch and heading out with no real destination other than seeing the local sites is something both my husband and I love to do. Since Tim was busy at a golf tournament this weekend, Samantha and I decided to head out and take in some sites.
The only stipulation she had was that I had to make a fruit pizza for the picnic!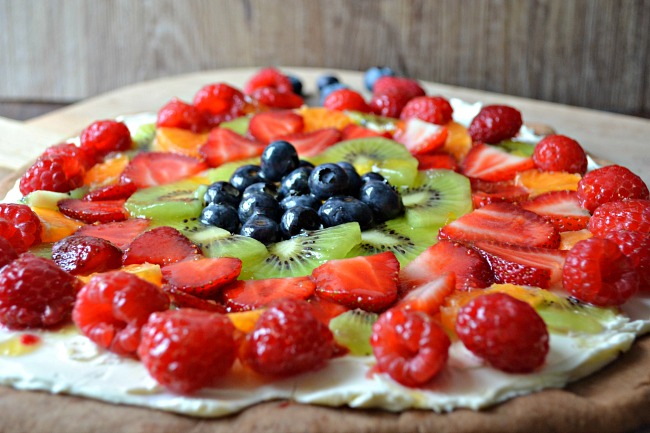 Chocolate fruit pizza to be specific! A really easy chocolate sweet pastry crust is the base for my fruit pizza loaded with local seasonal fruits! You won't want to miss the recipe below.
While my job is to make sure we have a delicious picnic ready to go, Tim's job is to make sure the car is in tip top shape! Which is another reason I love living in Canada….Canadian Tire!
My dad taught Tim well when he drilled into his head that regular car maintenance is the key to any smooth trip, be it a road trip or Sunday drive. When Tim said he was running to Canadian Tire to pick up supplies, I decided to tag along as I was desperate for some food storage containers.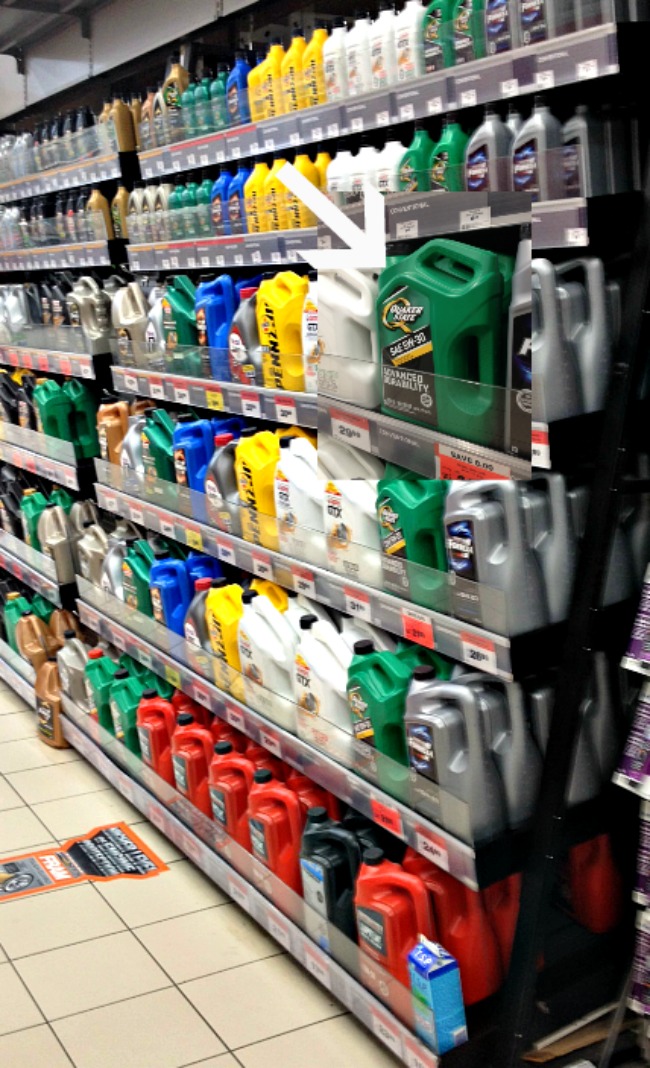 He headed off to the automotive section where he picked up a jug of Quaker State® Advanced Durability™ Motor Oil. Given they test it in taxi fleets across North America and it is proven to deliver twice the wear protection of the industry standard throughout its life, Quaker State gives you more durability and honesty. Not to mention it is a great price, especially at Canadian Tire! Tim says it is a no-brainer to choose Quaker State whether he is preparing for a road trip or just regular city driving.
Dad also taught Tim that it is always safety first when doing your own oil changes. First rule, do not do it with no one else around. Blocks behind the back tires after it is up on the ramps is a must as well. Use proper tools for the job, and, responsible disposal of the old motor oil! And be sure to use the oil necessary for your car, as specified in your owner's manual and check local Canadian Tire stores for availability!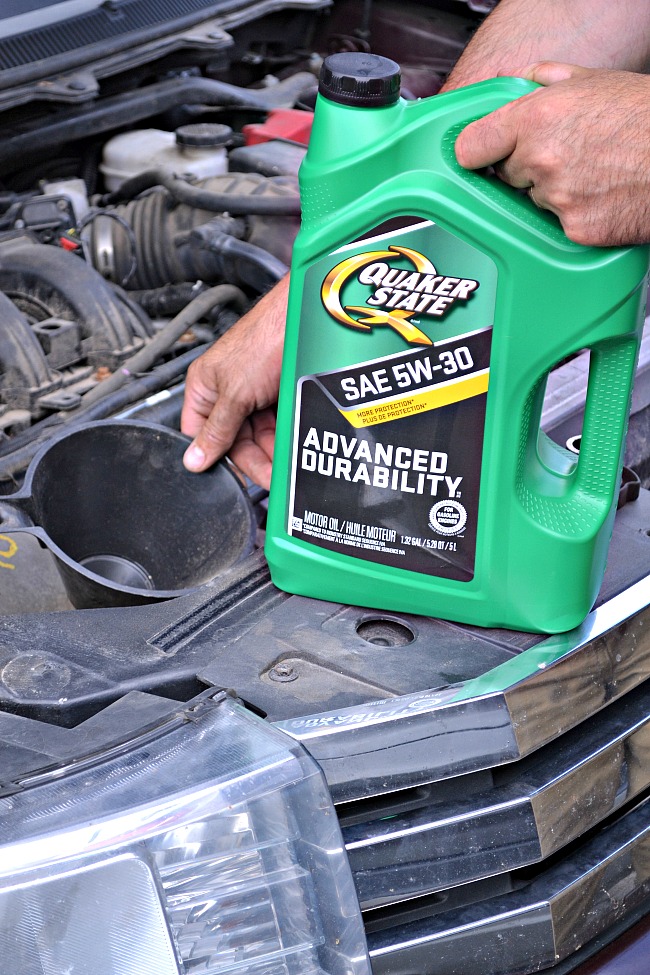 Kind of like a good recipe. Quality ingredients will ensure the best result every time!
Since he knows exactly where to find the motor oil, he spent the rest of his time looking for me……and browsing the golf equipment in the sporting goods aisle!
I got sidetracked in the seasonal section checking out some really nice Muskoka chairs, but eventually landed in the housewares department where I found some glass food containers.
We have been switching out all our plastic containers with glass ones as they need replacing. These ones came with glass lids that seal and keep foods fresh, hence making them perfect for packing picnic foods of all kinds! I got this set, but there was a huge selection to choose from.
Talk about one stop shopping! All our automotive supplies and home needs in one stop! I might just go back for those Muskoka chairs!
With our picnic packed and the car ready to go, we set out for the afternoon.
We stopped to check out a peach orchard. In just a few short weeks these juicy fruits will be ready for picking. We will definitely be enjoying the Peach Festival again this year with all the yummy peachiness it offers!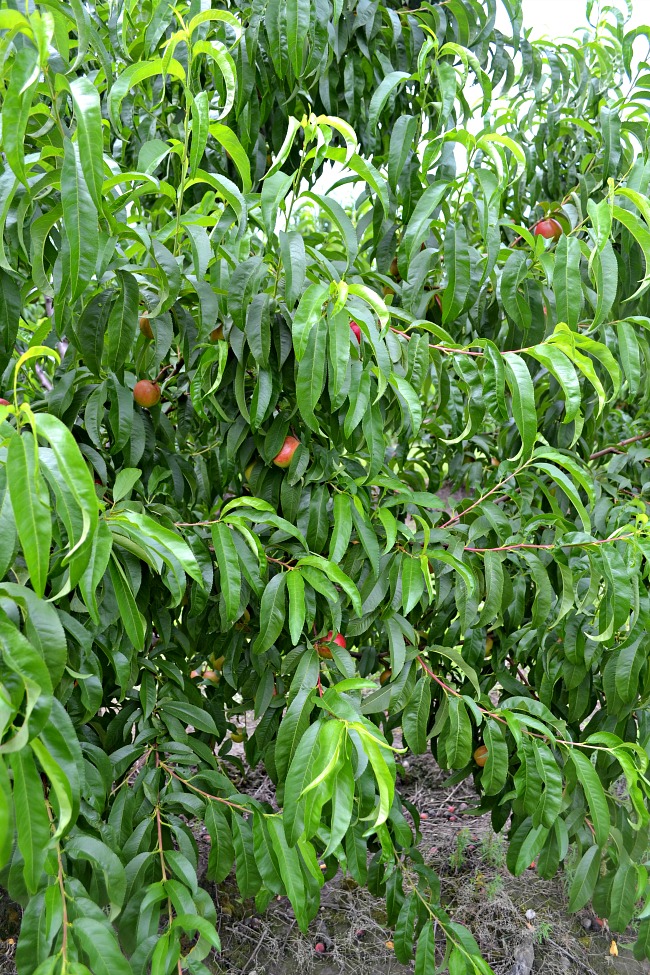 There are grapevines for miles around here and it always amazes me how fast they go from spindly little vines to these plush leafy plants covered in grapes! We have a while to go before the harvest begins in September. These little grapes will surely triple in size before then. One local grape farm uses sheep to keep the rows between the vines clear of growing grasses.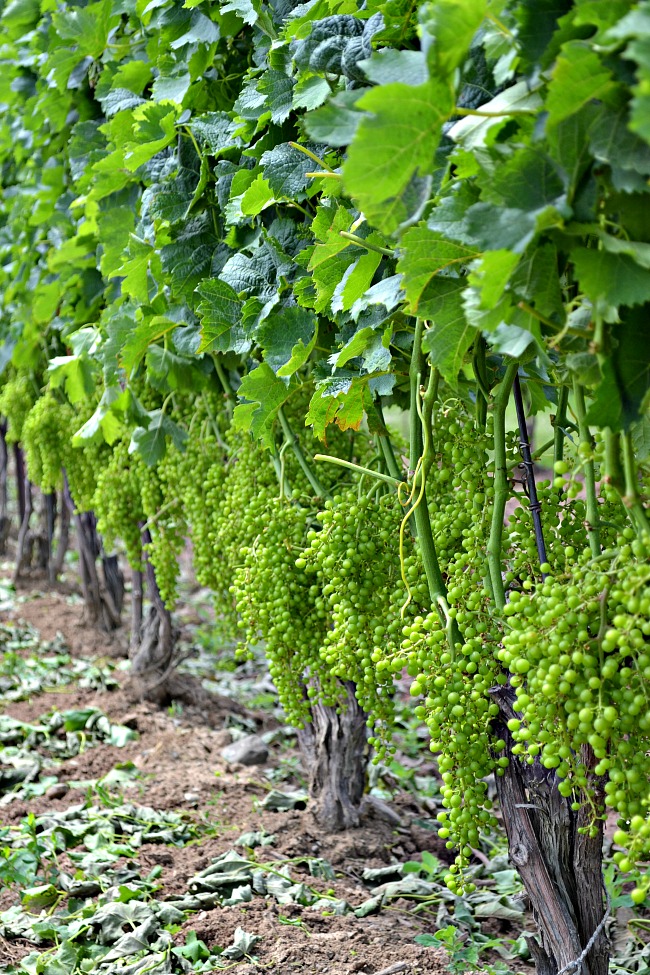 A quick stop at the historical Fort where Samantha suddenly got a burst of energy and decided she just had to jump off the old stone wall. Mid jump she realized it was a little further down than she thought!
We swung by the marina to check out all the gorgeous boats. There were plenty in the marina, but also lots of sail boats out on the lake taking advantage of the gorgeous day.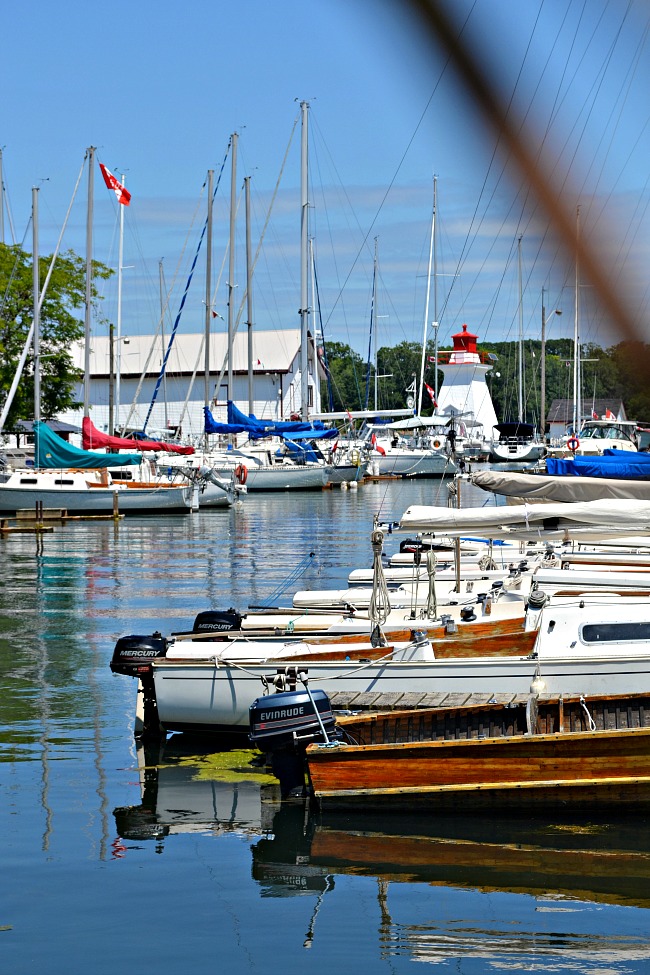 Our favorite parks for picnicking were really busy, but we found a patch of grass overlooking the water and in the shade. Someone, who shall remain nameless, forget a blanket to sit on. (Hey, I did make the fruit pizza!)
This is life in our part of Canada! Orchards, lakes, marinas, historical sites, parks, and festivals. Who wouldn't want to go for a Sunday drive will all this to enjoy!
Canadian Tire really is Made for life in Canada! They and Quaker State have helped us get the car summer ready, so there is no telling where our road trips will take us.
Chocolate Fruit Pizza Recipe…..
Easy Chocolate Fruit Pizza
2017-07-19 04:36:49
Ingredients
3/4 cup confectioners' sugar, sifted
1/4 cup ground almonds
1 1/4 stick butter, softened
pinch of salt
2 teaspoon vanilla extract (divided)
1 egg, at room temperature
1 3/4 cup all purpose flour
2 tablespoons cocoa powder
1 8 oz package cream cheese, softened
assorted fresh fruit
1/4 cup orange marmalade or peach jam
Instructions
Add sifted confectioners' sugar to the bowl of an electric mixer. Add the ground almonds, butter, salt and 1 teaspoon vanilla.
Beat the ingredients at low speed until the mixture is smooth.
Add the egg and beat until smooth.
Sift the flour and cocoa powder and add to the dough mixture. Beat until smooth and fully incorporated.
Turn dough out onto a piece of plastic wrap, flatten, wrap tightly and chill for approximately 2 hours.
Remove the dough from the refrigerator and on a lightly floured surface and using a lightly floured rolling pin, roll out into a circle approximately 1/8 inch thick.
Drape over a floured rolling pin and transfer to baking sheet and prick the surface with a fork.
Bake at 350 degrees for 15 to 20 minutes. Allow to cool.
Meanwhile mix softened cream cheese with the remaining 1 tsp of vanilla. Prepare the fruit by slicing orange slices, kiwi, and strawberries.
When the tart shell is cool, spread the cream cheese mixture evenly over the crust leaving a small 1/2 inch edge uncovered.
Arrange the slice and whole fruit to your liking, completely covering the cream cheese.
Add 1/2 tablespoon warm water to the orange marmalade blending until smooth and brush over the fruit to add a nice lightly sweet glaze.
Notes
Allow for chilling time for the dough when making this recipe.
Red Cottage Chronicles https://www.redcottagechronicles.com/