This is how our mantel has looked since we packed away Christmas!  Overdue for an update, don't you think!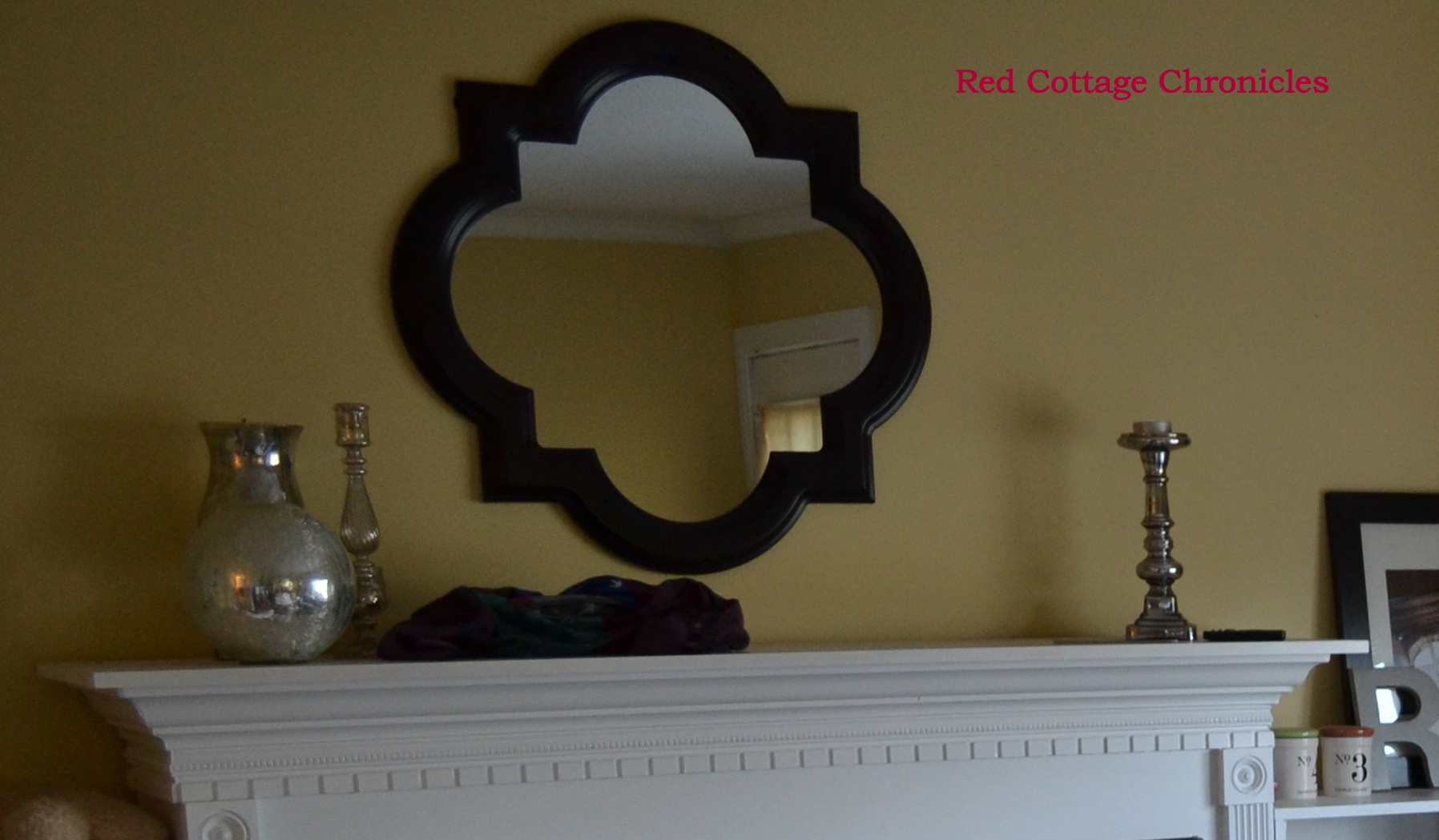 I did get the Mr. to hang this gorgeous mirror that was a Christmas gift from Marlie, my oldest!  I just love it!
Got some inspiration from our local Farmer's Market yesterday.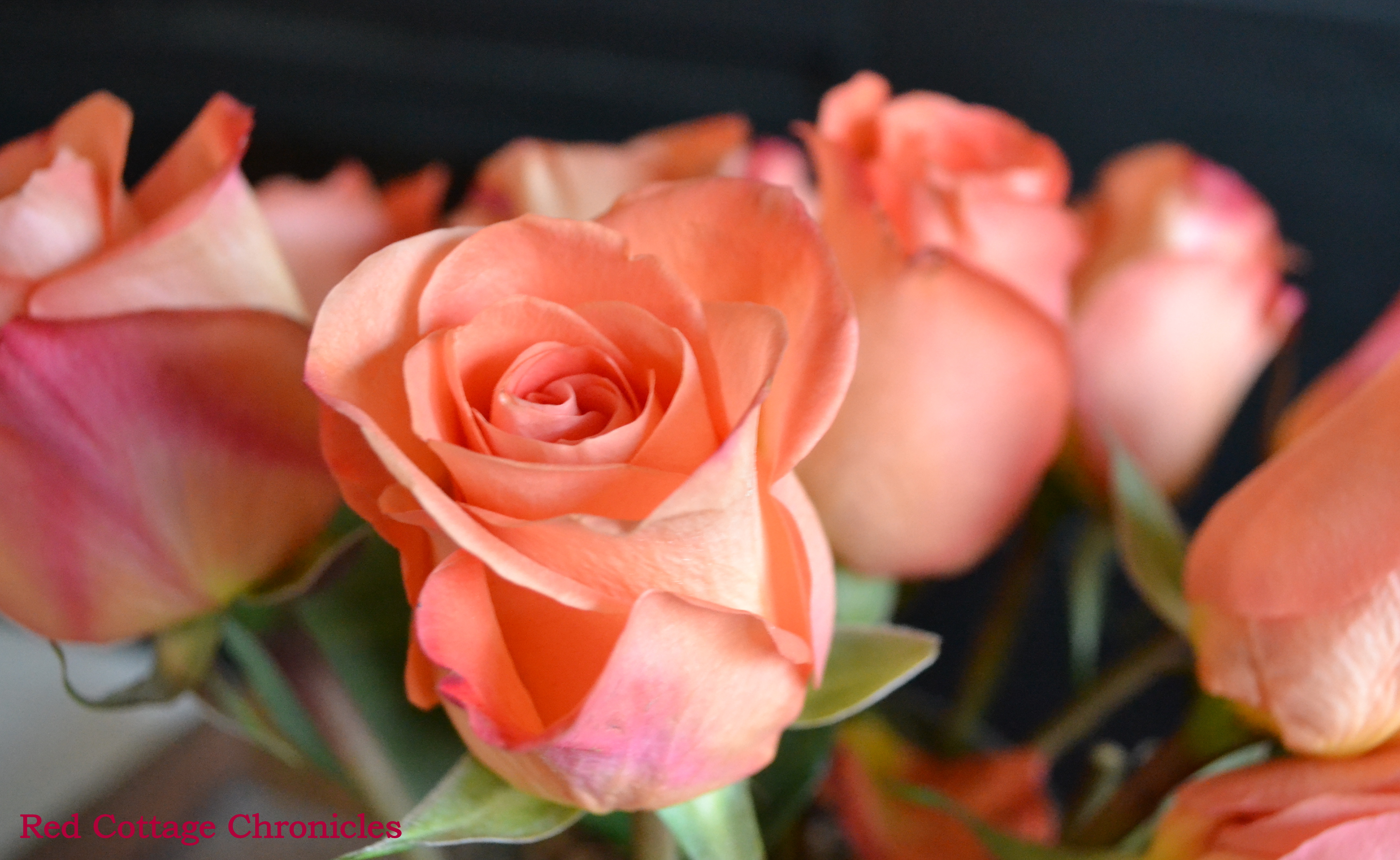 I have never really be a lover of orange, but these beautiful orange roses were calling my name….and they were half price….only $3.00 a dozen!  I couldn't say no!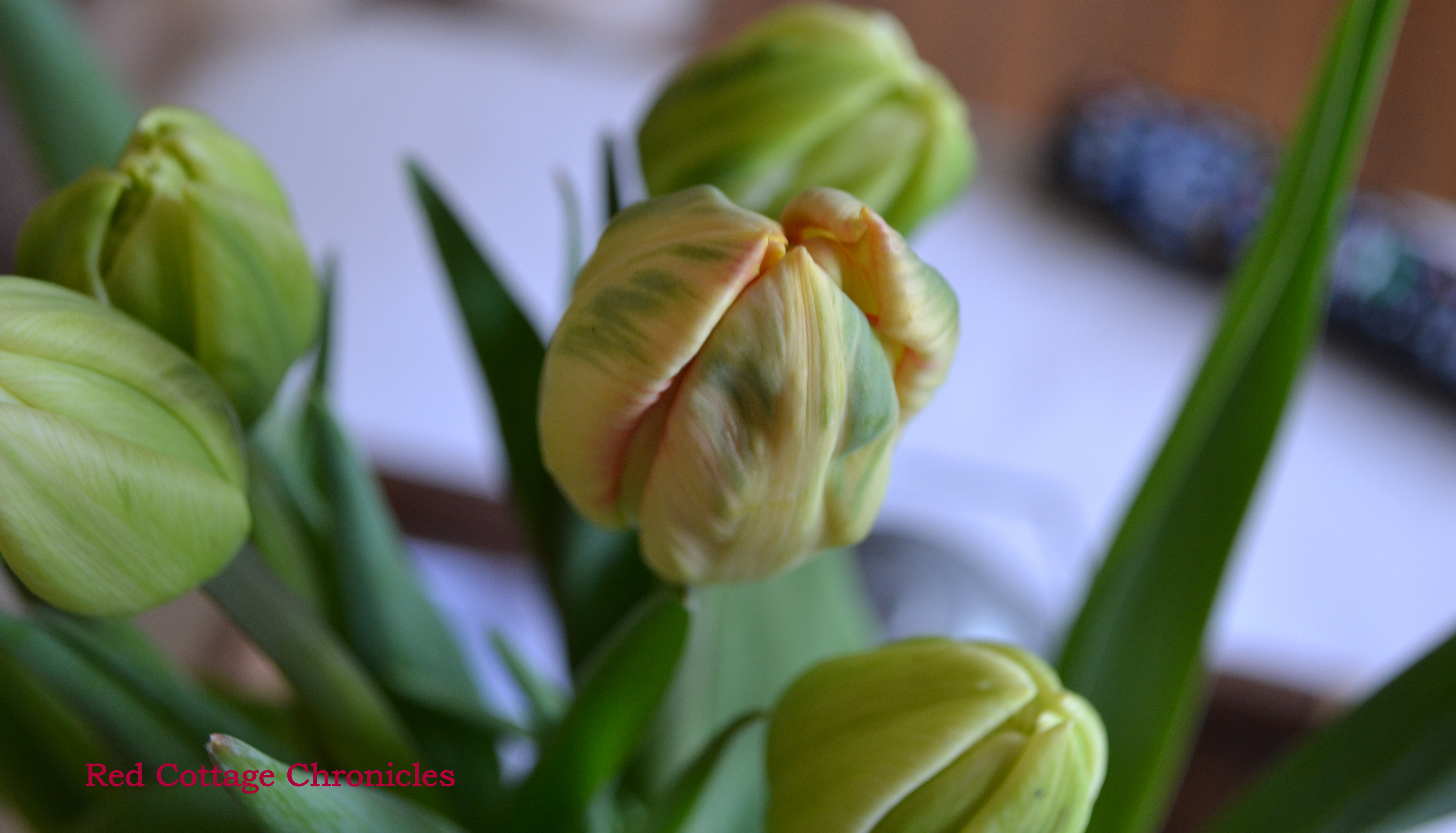 These Parrot Tulips will soon burst open to reveal white and peach blooms!
Granny Smith apples are both decorative and delicious!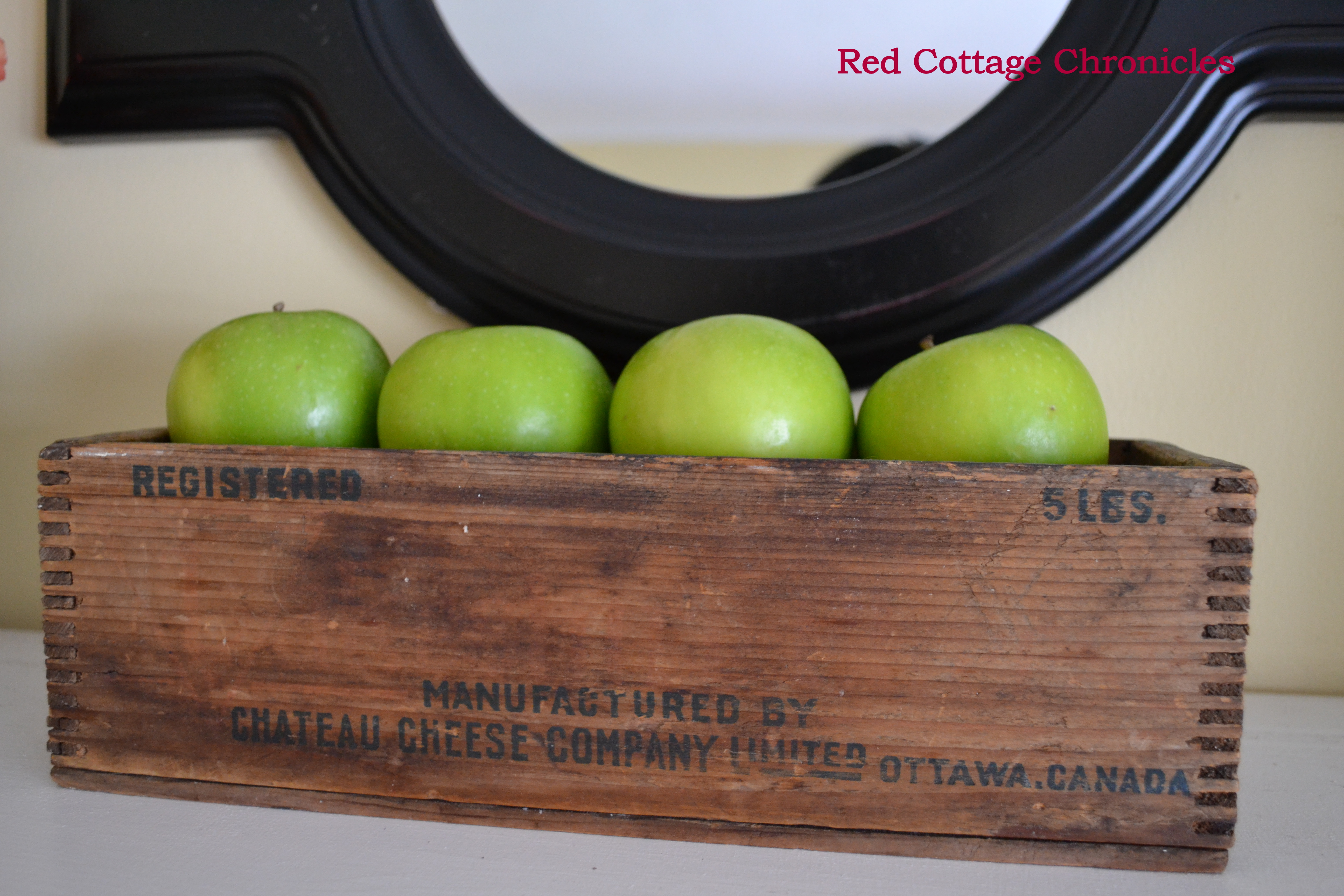 I just stacked them up in an old cheese crate.  Don't know how long they will last!
Shopped the house for a few accesories and decided on some of my latterns, an oil lamp and orchid…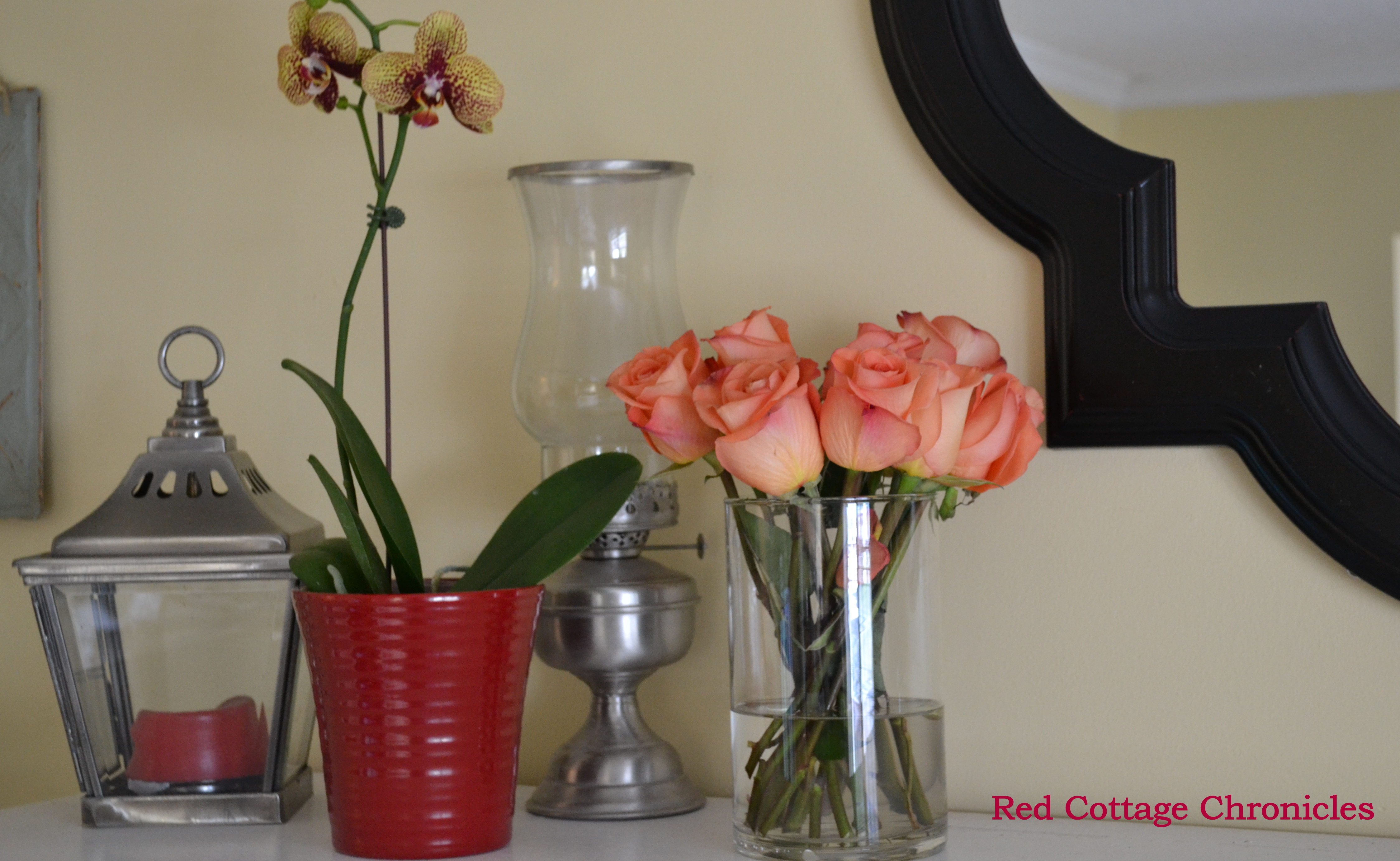 … an old enamel pitcher,  some Yankee Candles in 2 favorte scents, and another favorite lantern I usually use outside on the deck in the summer!
Although we have been blessed with temperatures of 16 degrees (celius) this weekend, the thermometer is about to plummet and I am so glad I have my market inspired mantel to remind me that it will soon be spring for sure!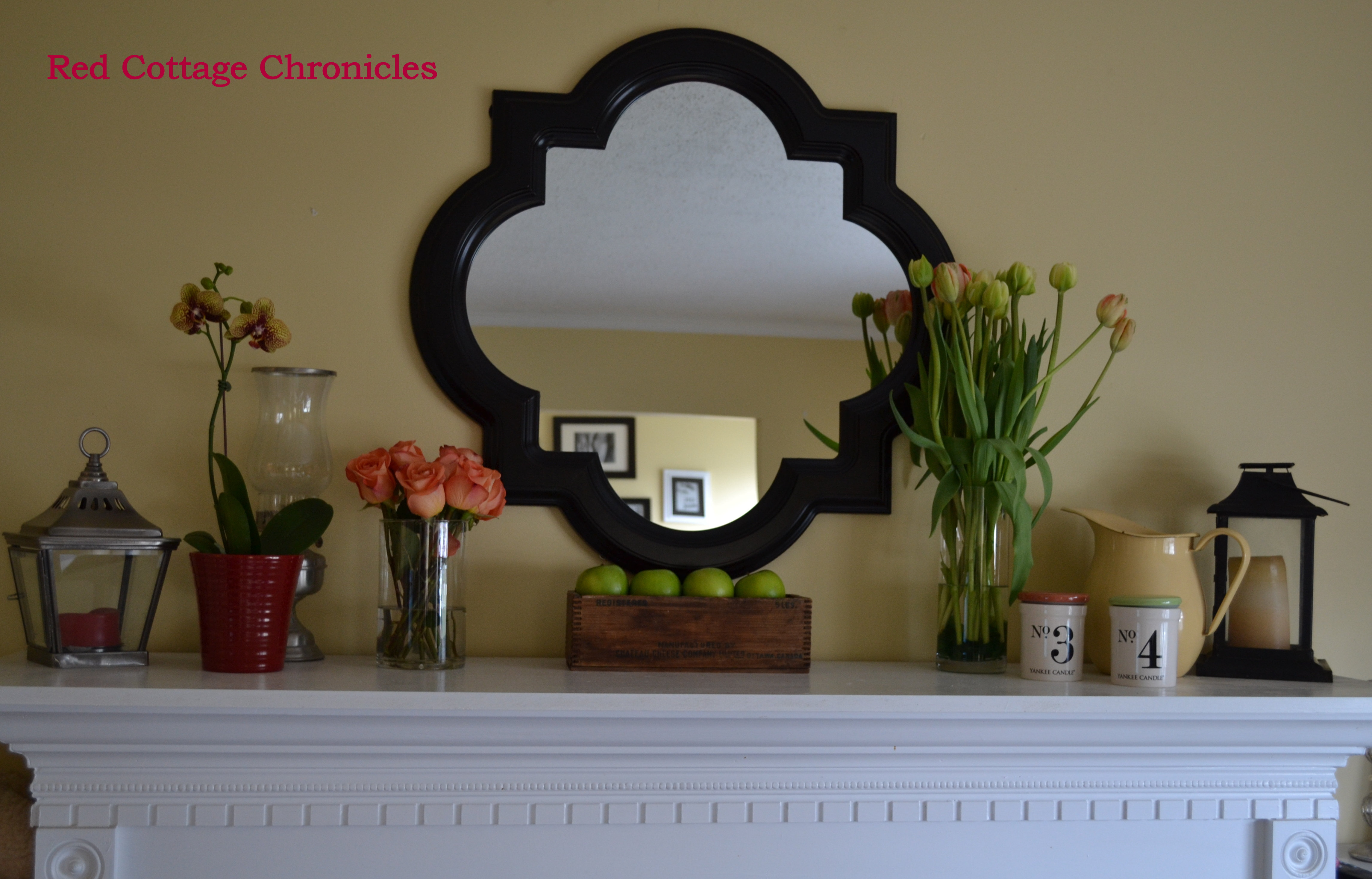 Best thing is, I can just change out the flowers and fruit each week after our visit to the market!