Choosing the Right Market Bag
Do you have a pretty (and practical) market bag? You know, the kind that makes you look all stylish and put together. Like the master of farmer's market shopping!
Almost every weekend, year-round, involves a visit to our local Farmer's Market. And without fail, almost every weekend I forget to bring a bag to carry home all the fresh produce and market flowers we buy.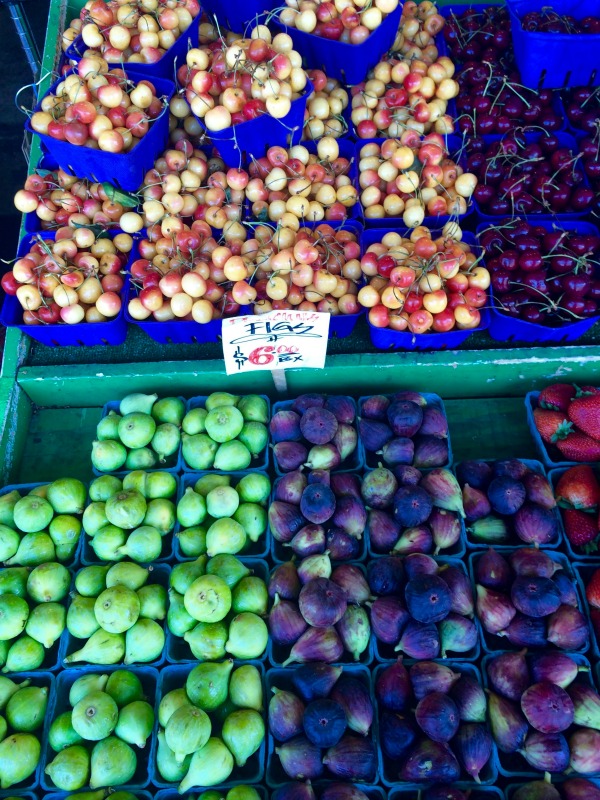 (Photo by Bodie Pyndus on Unsplash)
I have wanted to buy a big french style market bag (also called a market basket) for a very long time. I had one on my Christmas list this year and since I didn't find it under the tree, I decided it was time I just bought one myself already.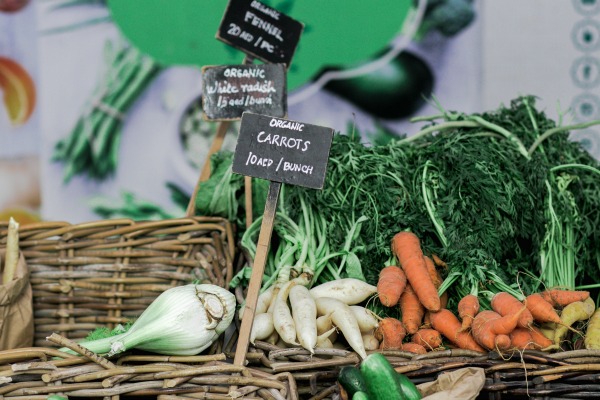 (Photo by Kate Trysh on Unsplash)
This post contains affiliate links, should you click on a link and make a purchase I may be compensated with a small commission (at no extra cost to you!). Be assured I only link to products that I would (and do) purchase myself.
I love the styles of market bags below. Not only are they a sturdy and stylish way to tote all your market finds home, but they look great hung on a hook in the kitchen. Since it looks so good and is right there for me to see, I am far less likely to forget to grab it as we head out for our weekly trip!
French Market Basket with Double Handles
Corkscrew Jute Market Bag via Amazon
Le Papillon French Market Basket
Le Papillon Short Handle Market Basket
All of these sure beat the plastic grocery bag I find stuffed in the car or the flimsy paper ones the market vendors provide.
I love the look of woven "basket" style bags. Made of palm leaves, they are large and sturdy and look fabulous on display between trips!
Look for strong handles that are securely attached. Leather is a great choice as it is both strong and comfortable to carry. Reinforced fabric handles like the square bag are also a good choice.
A flat bottom is a must, making it easy to set the bag down without flopping over whether empty or full.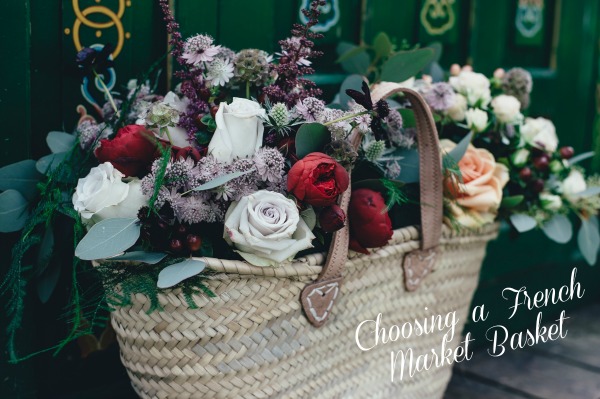 I am partial to the market bag with both short and long leather handles, but the square bag would certainly hold a lot of fresh produce and market flowers too. But, they are all so nice. Just look how amazing flowers look in a short handled basket in the photo above. Decisions, decisions!
Which one is your favorite? Short handles, long handles, or both?
Oh, by the way, have you subscribed to Red Cottage Chronicles yet? Just click here and get access to our VIP printables library and be the first to know when a post goes live!
Until next time……