One of the great things about living where we do is the abundance of fresh local produce, either at farm markets or at pick-your-own farms. The other good thing is hockey season. How these two are connected you might be wondering? Since the Mr. is involved with minor hockey, it gives me time to spend with my two girls!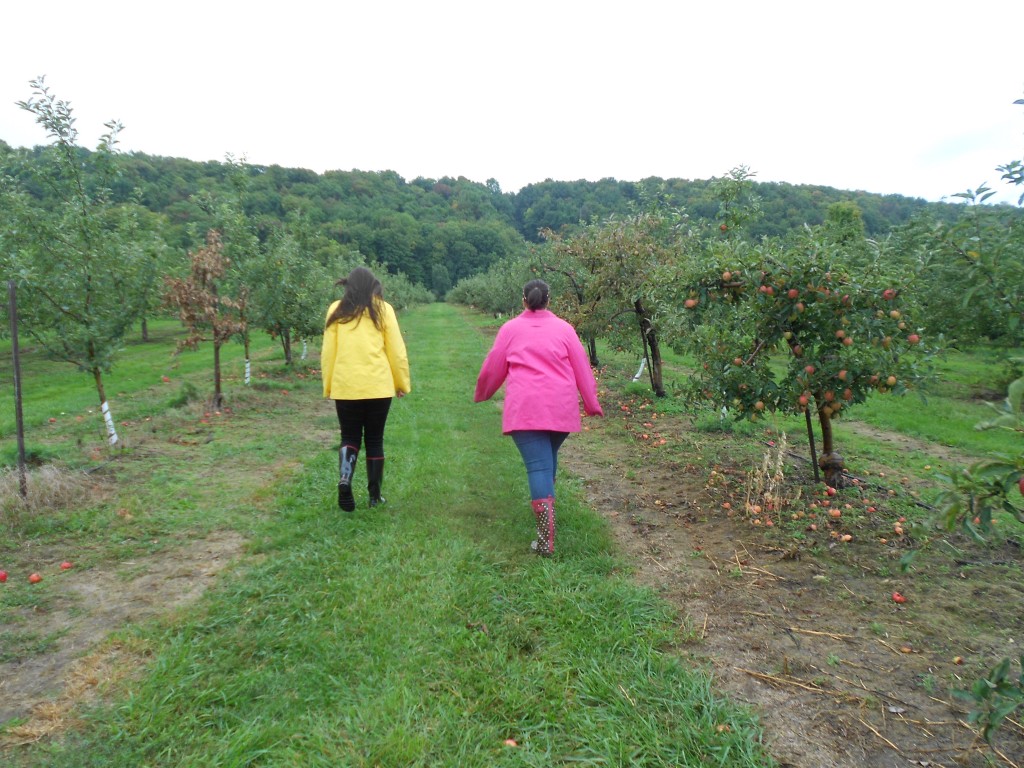 It was pouring rain when we arrived at Windwood Farms in Beamsville, but we were dressed for the weather. Ralph, the kind gentleman who runs the orchard told us to go right to the end of the orchard, visit the pond at the end and then make our way back. Did I mention it was raining?! Not wanting to look like we had never done this before, we followed his instructions and off we went to find the pond.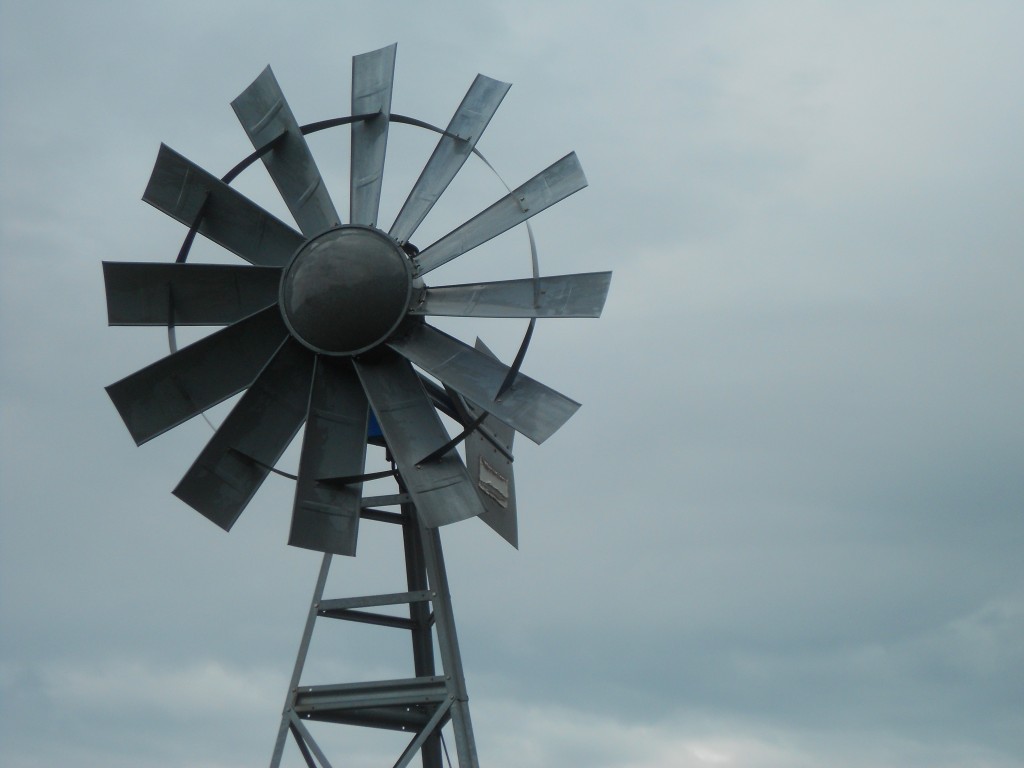 First we came upon this fun windmill!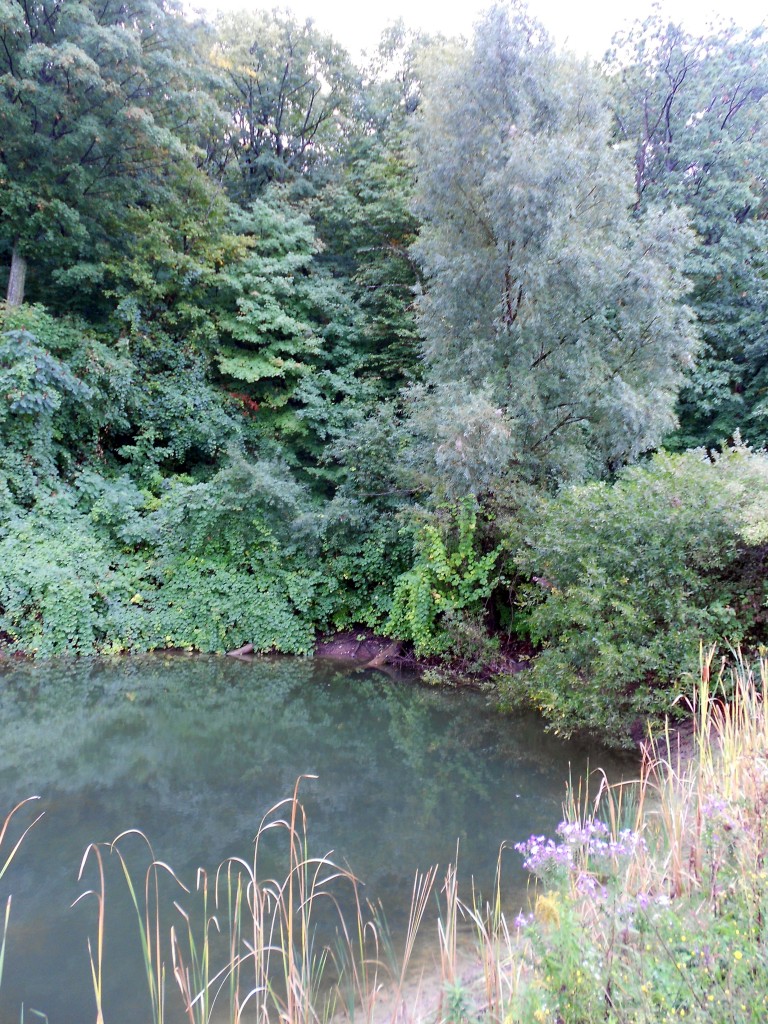 By the time we reached the pond the rain had stopped and the sun even started to peak through. The apple farmer had told us if we threw grass into the pond the fish would jump to get it. No luck with that! It was windy and just blew the grass back in our face. So no fish sightings on this apple picking excursion….maybe next year.
We head back and picked our Gala apples from different trees along the way. We really wanted Honey Crisp, but the amateurs that we are didn't know you have to get there early in the season as they were the first to go! The Gala's were amazing though and we didn't mind at all.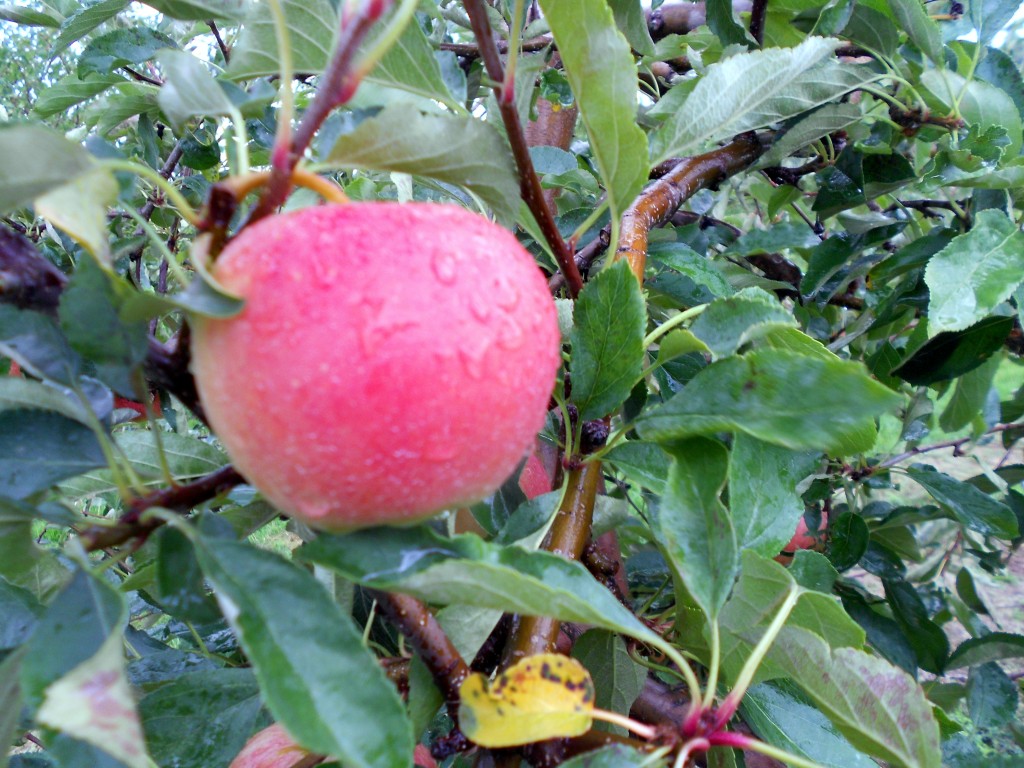 I was quite confident I knew how to pick apples but boy was I wrong. Never twist and pull….lift the apple up and away from the branch and pull. Always leave the stem on the apple because it prolongs the freshness of the apple. Who knew! Thanks for the tip Ralph.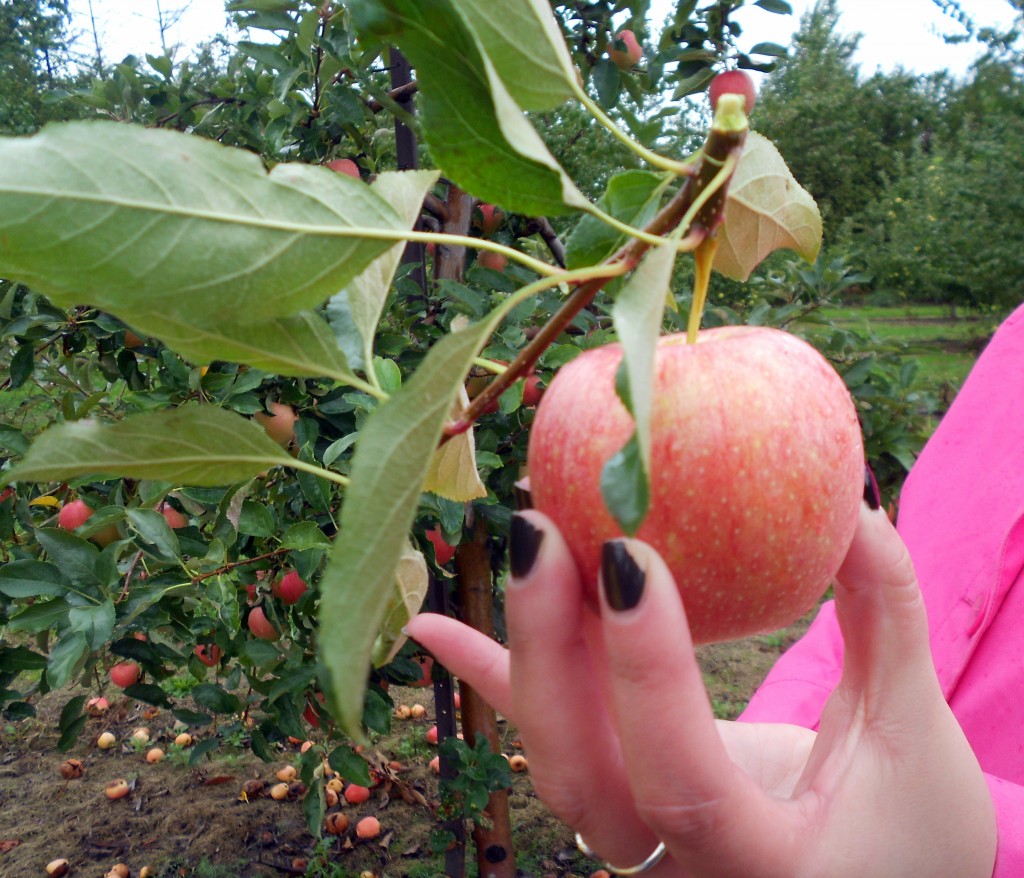 The trees were loaded with apples so we really had our pick (pardon the pun!)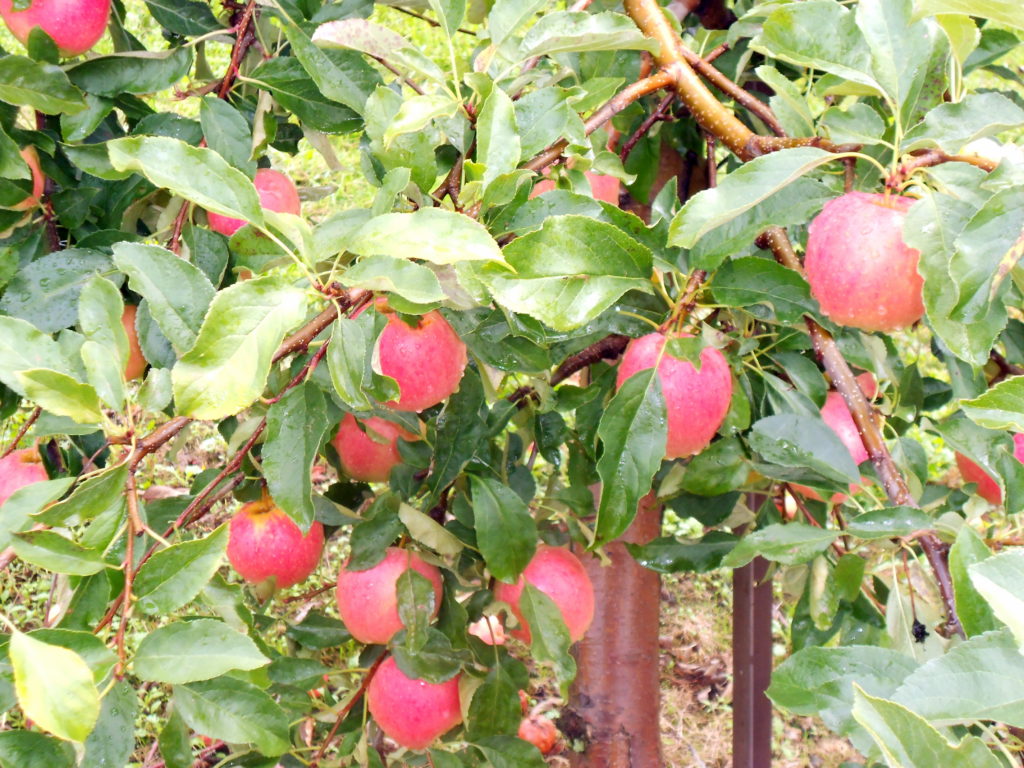 By the time we had finished we had picked 15 pounds of Gala's and Mac's,visited the orchard pond, and learned how to pick apples the right way.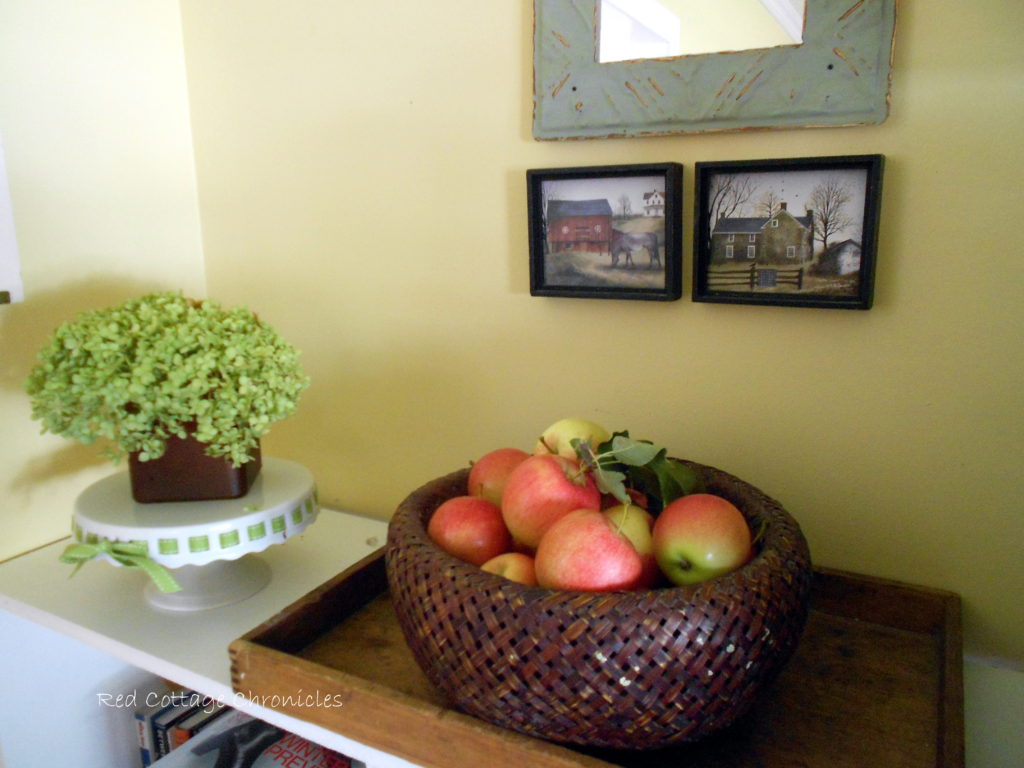 10 pounds of fresh picked Gala apples $12.50…..5 pounds fresh picked MacIntosh apples $7.00……an afternoon at the orchard with my girls……PRICELESS!