It seems this summer has been all about updating our back yard in an effort to create a cheerful place to relax or to welcome family and friends to enjoy food, wine and outdoor games! Since our yard is large and backs onto a wide open park and playground it has become a popular place for the Mr. and his friends to gather and play what they call "all terrain" Bocce Ball! Then it is back into the yard to play a game of ladders or washers before retreating to the deck for some refreshments!
Our patio furniture was looking a little beyond tired and we have been tackling each project being mindful of our barely there budget! We did these lounge chairs for the cost of a can of paint and some half price lounge cushions from target! What a difference. Our patio chairs were beyond embarrassing and even turning them over just wasn't cutting it. I searched for a deal on these cushions too, but I needed 6 and it wasn't meant to be. It was too late to ask my mom to sew any because we were hosting a gathering in just two days.
So, Samantha and I put our thinking caps on and came up with these No-sew patio chair cushion covers. Although I really wanted navy blue, Samantha found some pretty patterned pillow cases on clearance at only $3.99 for a two pack!
I feel like this before picture needs a disclaimer….you know, not suitable for all viewing audiences, due to scary images, type of statement!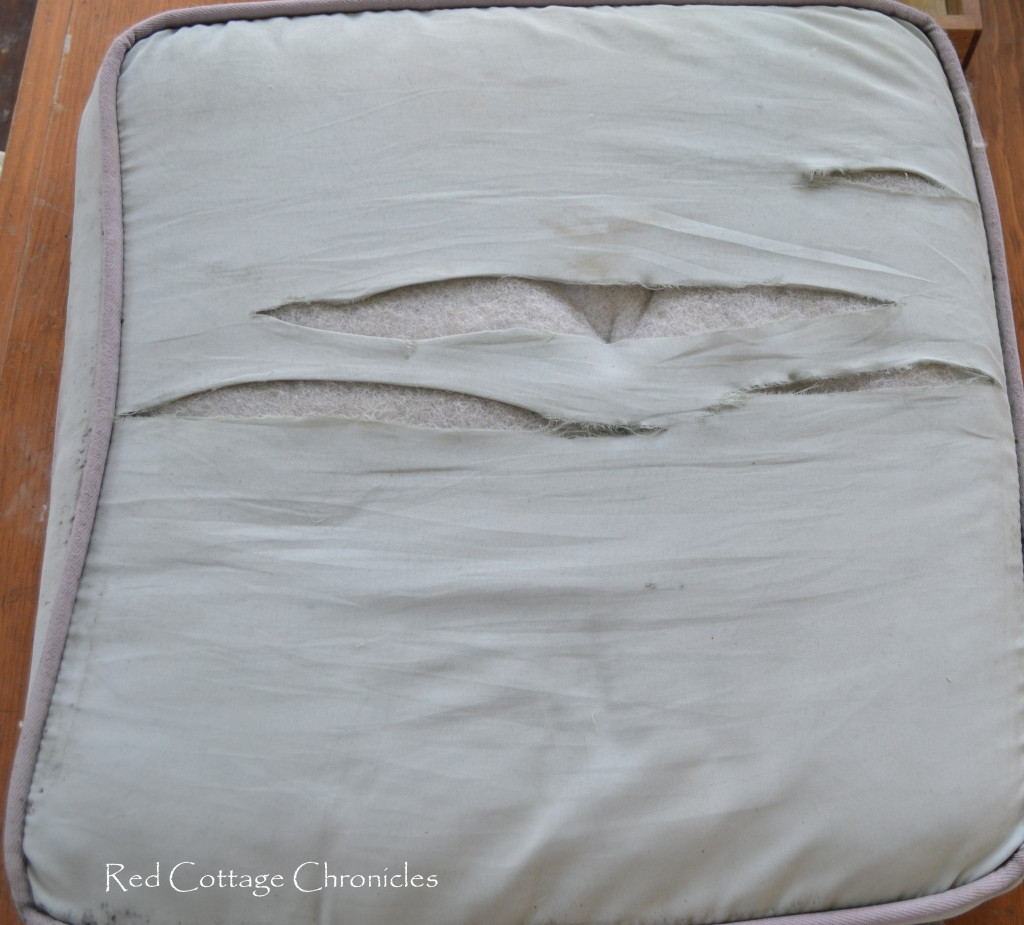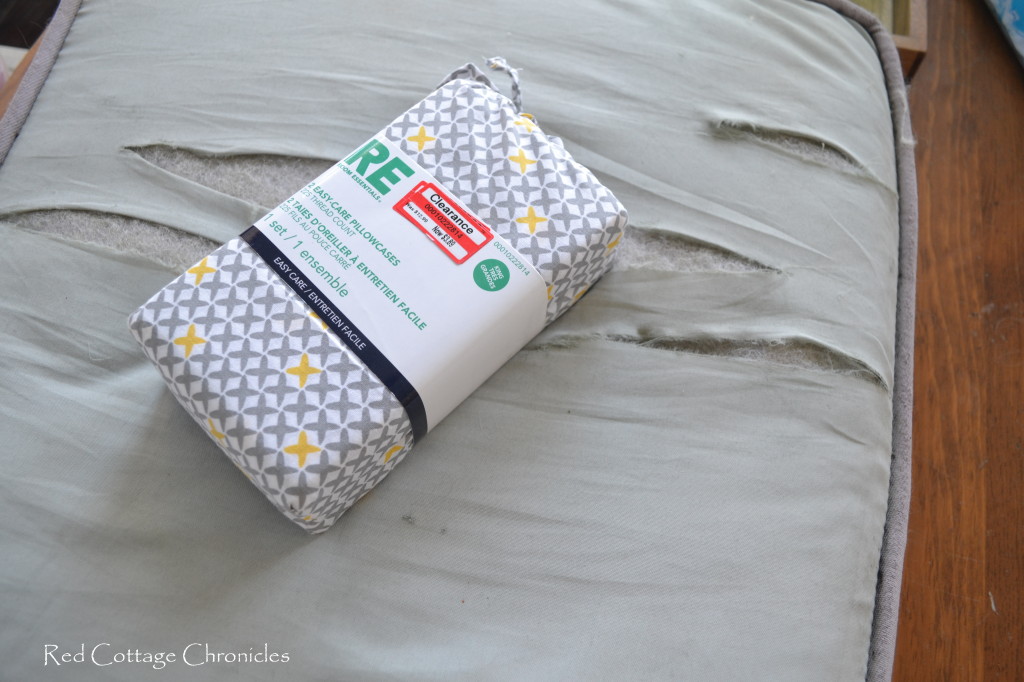 I wasn't sold on this pattern at first, but seeing it with the table and newly sprayed chairs, it has grown on me!
My cushions measured 20 by 20 inches, so standard pillow cases worked just fine. Simply insert the cushion into the pillow case….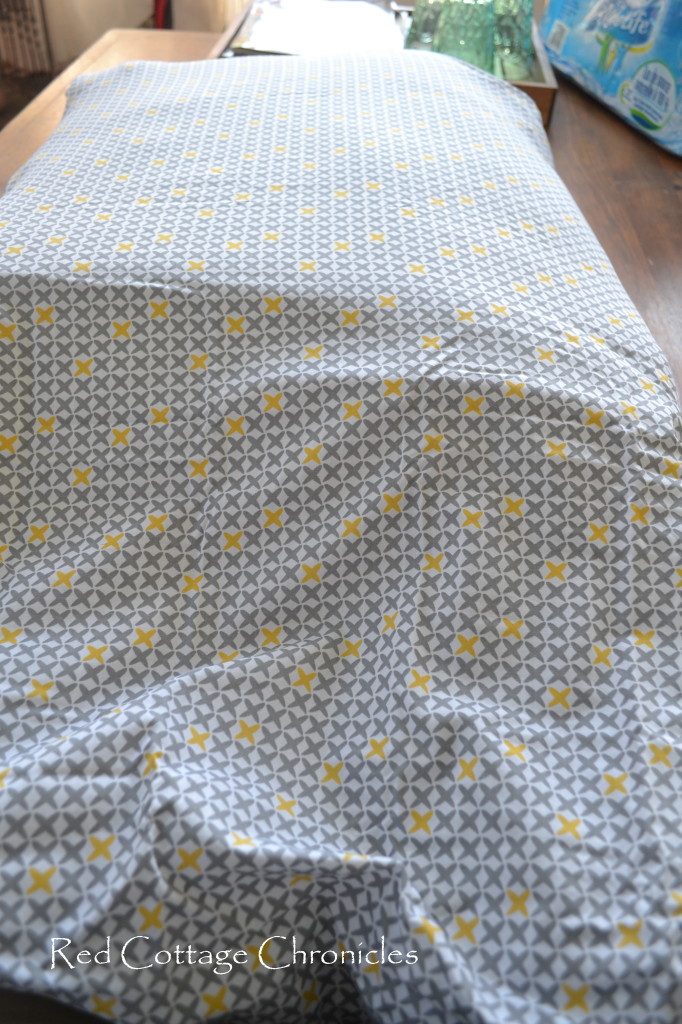 …….tuck the extra into the pillow case and smooth out!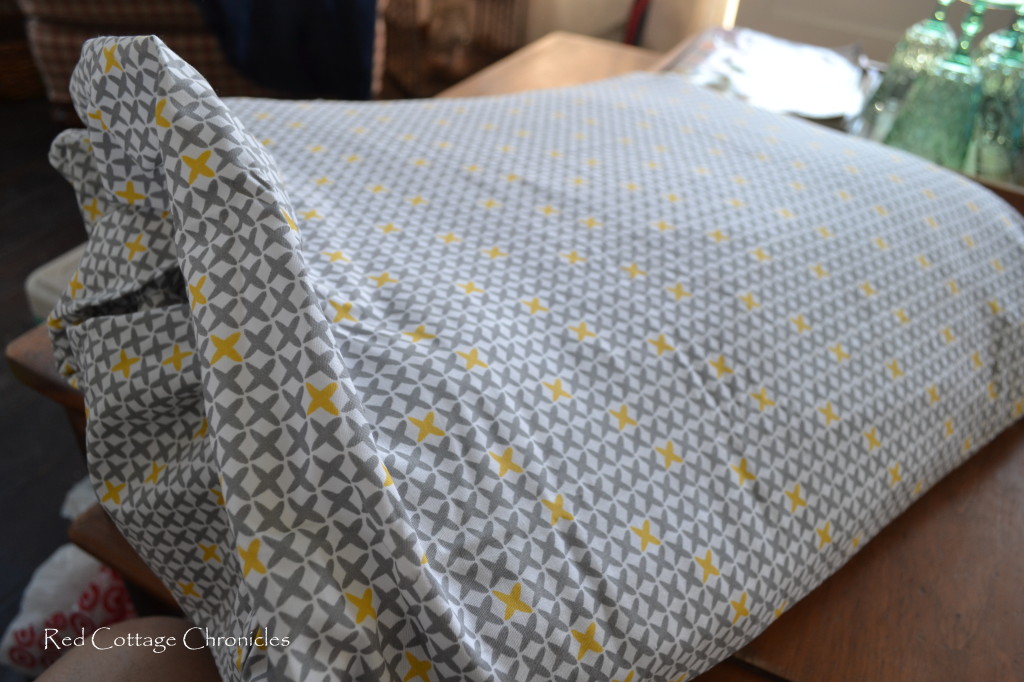 It took me just 10 minutes to do all 6 cushions at a total cost of $12.00! Add the cost of spray paint to spray the chairs themselves and it cost only a total of about $25.00 to finish all 6 chairs!
Not so embarrassing now, set around my new harvest table! The Mr. finally got to building mine after building this one for my mom! I am loving how the look comes together. We relocated our bbq to the lower level of the deck and the new table and chairs fit perfectly up here! I even had someone ask if we got all new chairs!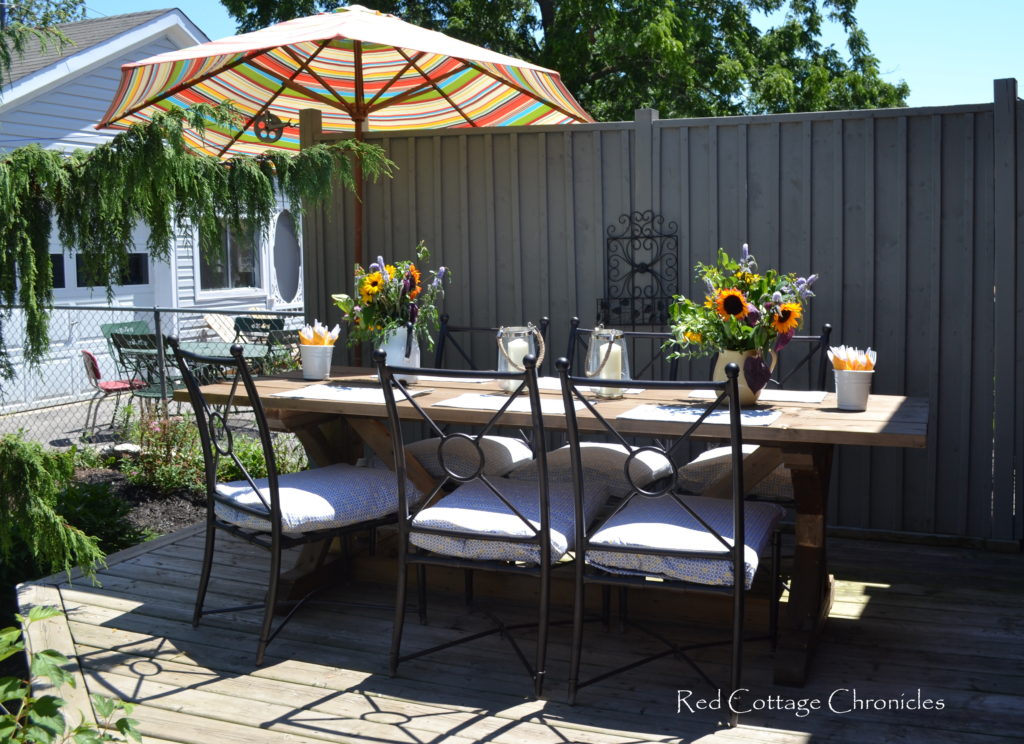 We actually easily sat 8 around the table by adding a chair to each end, and was able to have all the food on the table as well! No need for extra tables or getting up and down to move things out of the way!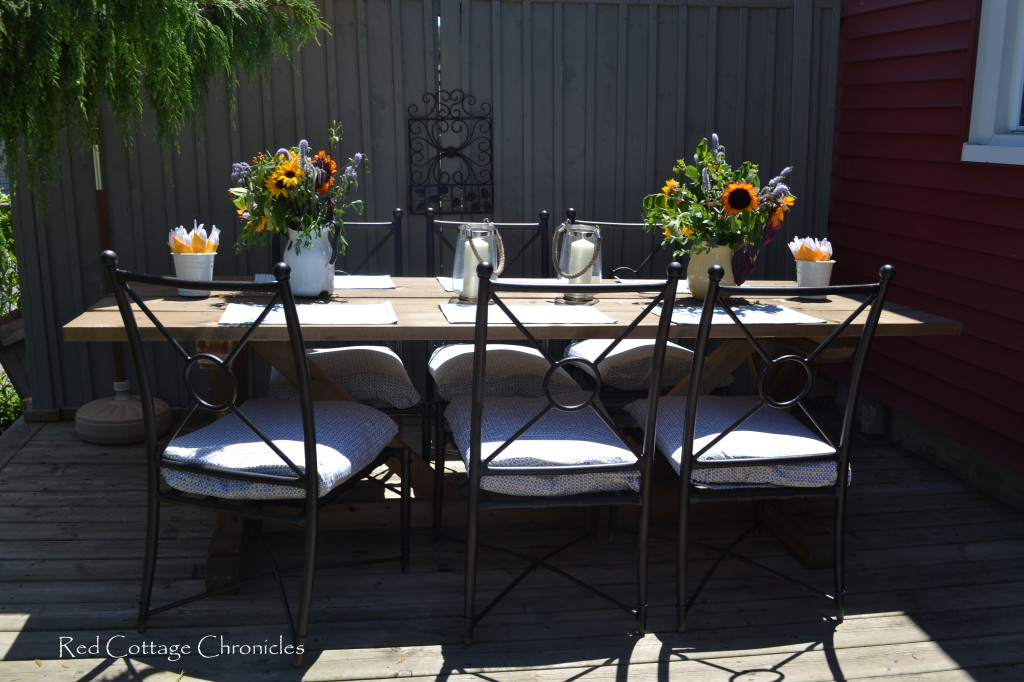 I wish I had taken a before picture of this deck area! It basically was our large gas grill under the grill canopy and the rest was wasted space.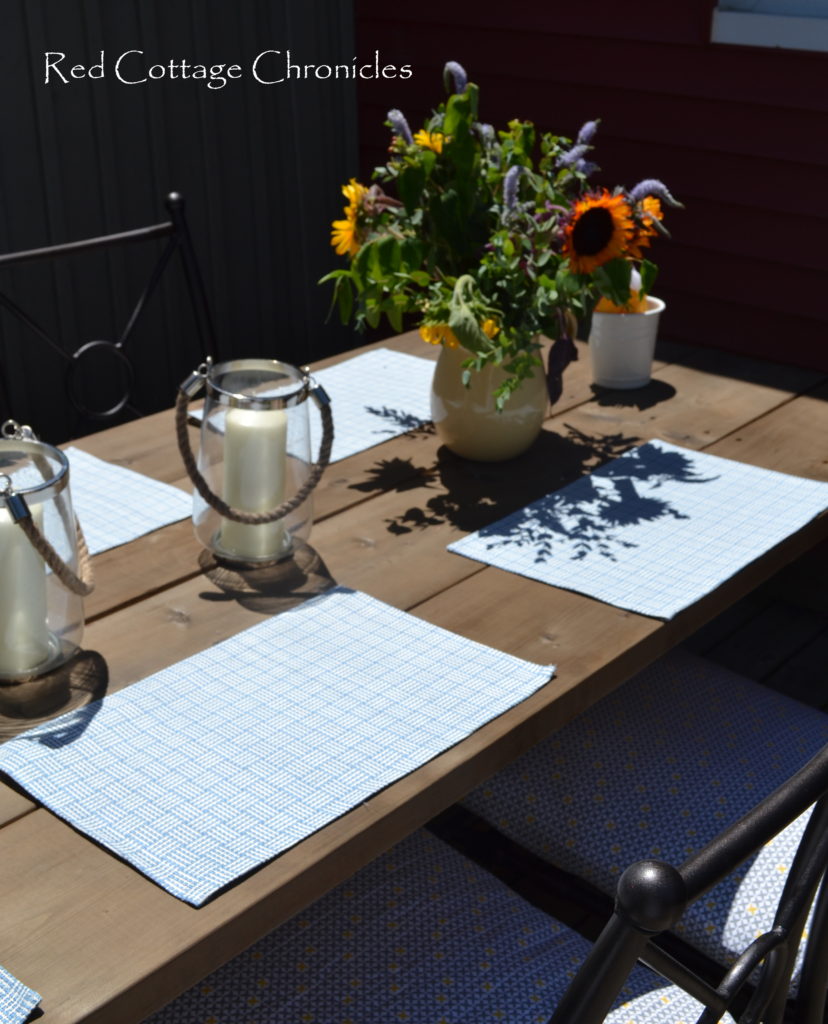 I may eventually recover these or make new cushions in outdoor fabric, but this summer I couldn't be happier with my no-sew patio chair cushion covers!
Until next time…