Faux Cast Iron Address Plaque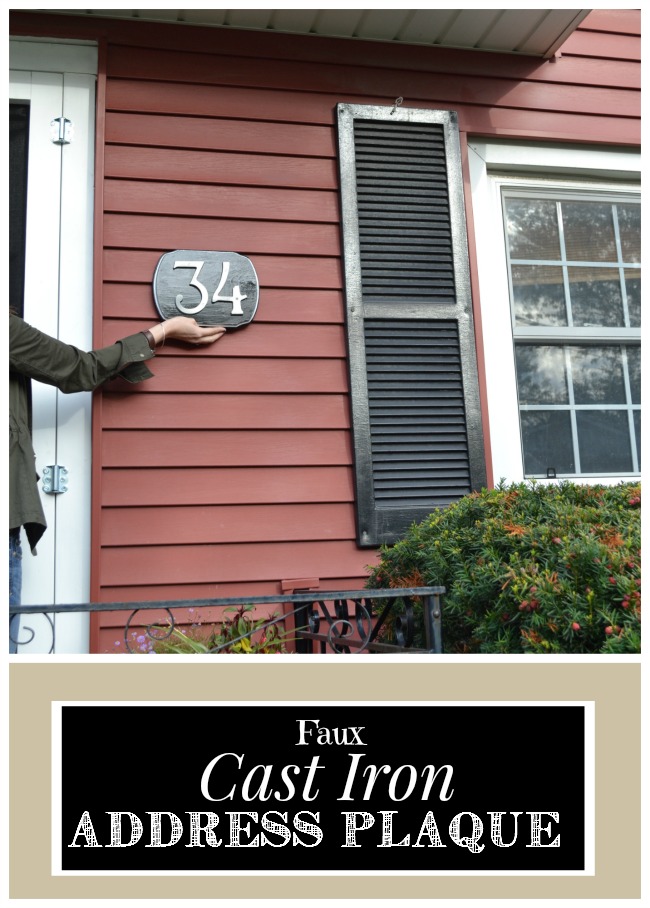 Having bold, easy to read house numbers are essential to every home. But that doesn't mean they have to be ugly or plain.
I have always wanted a cast iron address plaque, but the frugal side of me just can't pay the price. I knew if I thought about for a bit I could recreate the look for way less.
It took me no time at all the decide on a wood plaque, paint it black and add brushed nickel numbers I picked up at the hardware store.
I am really happy with how it turned out, so I thought I would share a quick tutorial with you today.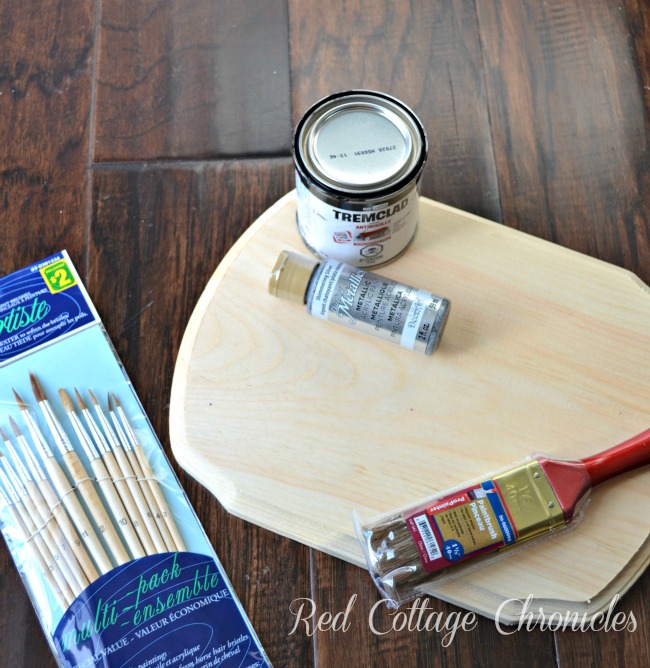 The wood plaques come in various shapes and sizes at Michaels and I picked up this one with a 40% off coupon. I also picked up some brushed nickel metallic craft pain, and some brushes from the dollar store.
We already had some leftover black Tremclad outdoor paint that would work well to protect the wood from the elements.
Here are the simple steps I followed: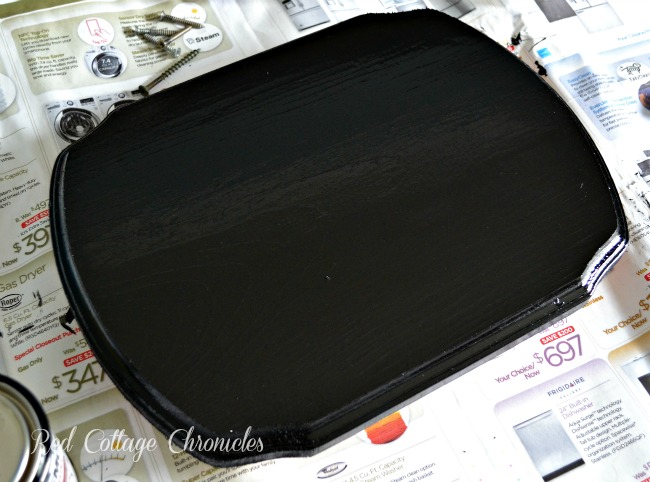 Working in a well ventilated area, apply 2 coats of outdoor paint, letting each coat dry overnight.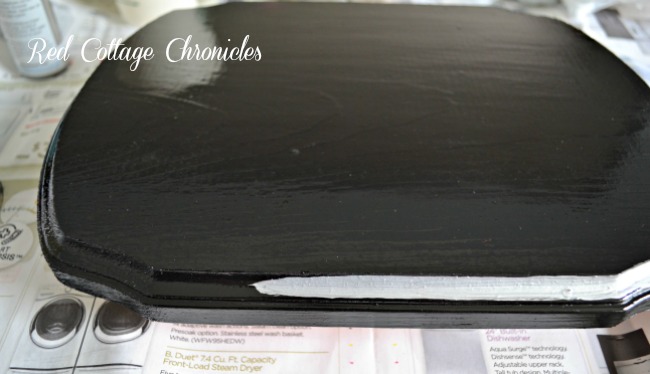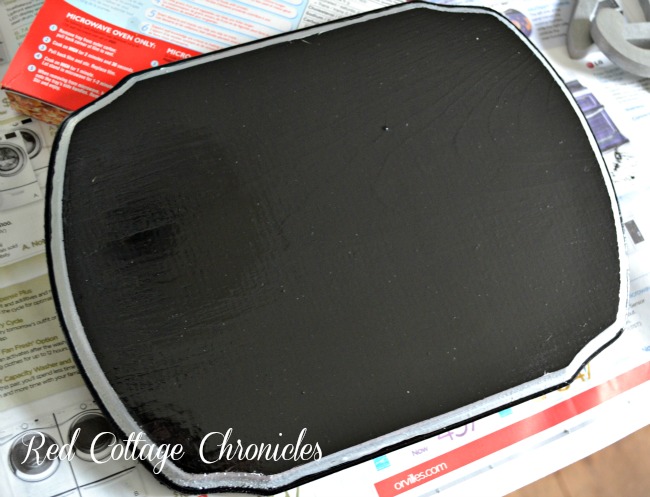 Using a fine brush, paint the beveled edge with brushed nickel metallic craft paint as shown. Allow to dry completely.
Dry fit your house numbers to the board prior to screwing them in place, being sure they are centered correctly, then fasten on with screws provided with the numbers.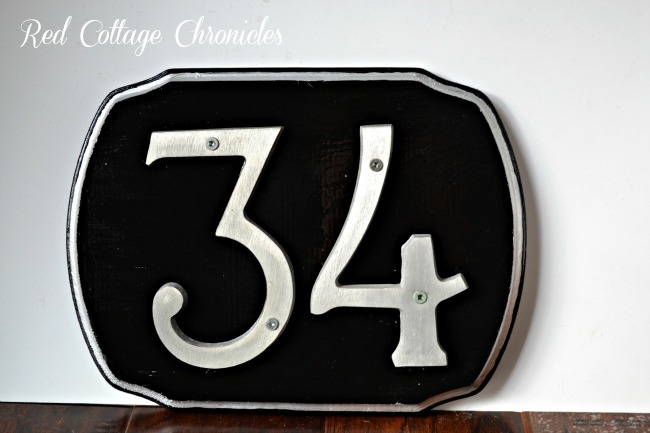 You can then predrill screw holes on either side of the wood plaque and using long screws, fasten the address plaque right into the house.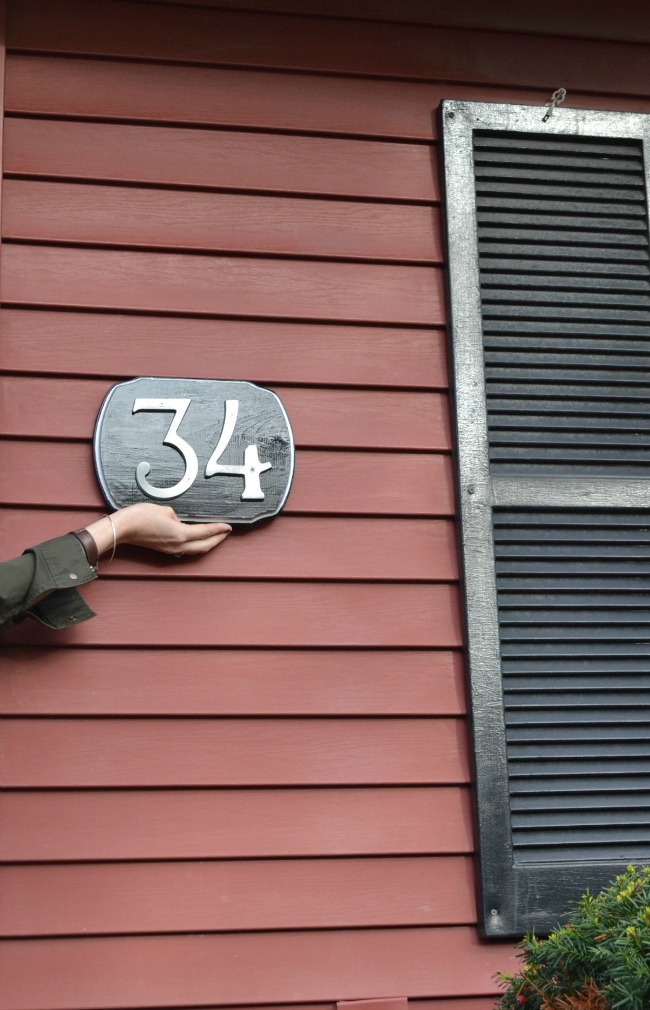 This one is not for me, so I didn't attach it to my house. (Special thanks to my hand model, Samantha!)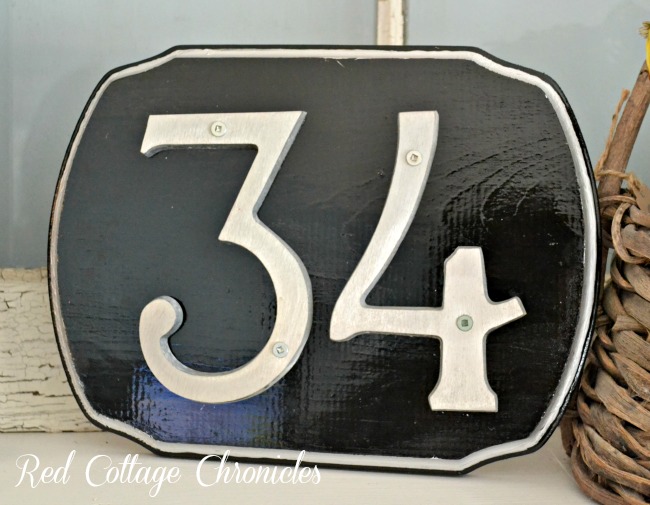 The whole project was less than $20, but you could easily do it for under $10 if you can find the brushed nickel house numbers at a dollar store!
Sometimes being frugal just makes sense! You can find other examples of frugal DIY projects here and here!
Until next time…..