It has been far too long my friends. I have missed you all. I am so happy to be back creating again. After my loosing my mother to a very short but valiant battle with cancer three week ago, it has been difficult to be inspired to do much of anything. But, my mom was my biggest fan, my cheerleader and often my inspiration. It is for her that I will continue to follow my creative path and share it all with you!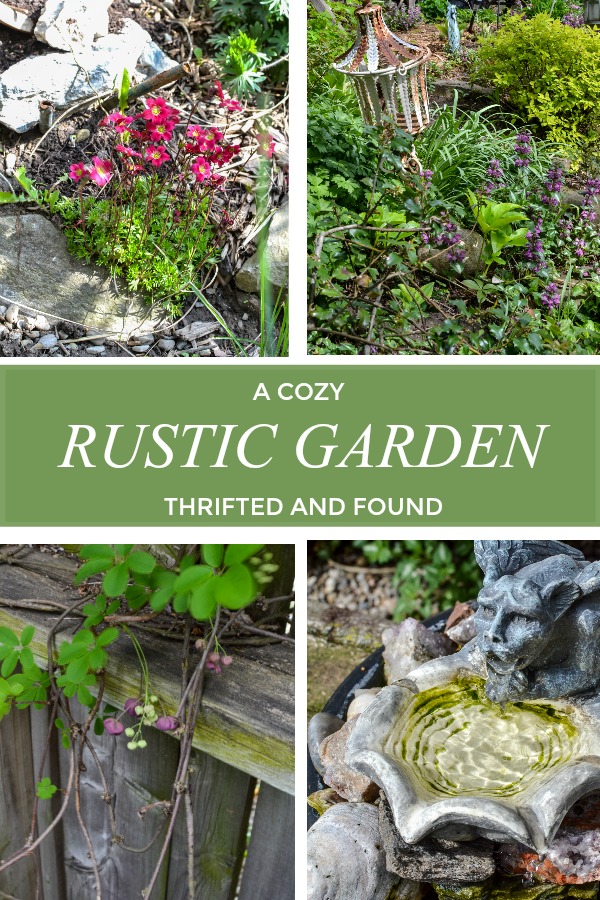 A couple of days after her passing, I had the chance to visit the garden of my friend Lisa. I needed a bit of a distraction and her cozy rustic garden was exactly what I needed. I was thrilled that she let me share it with you today!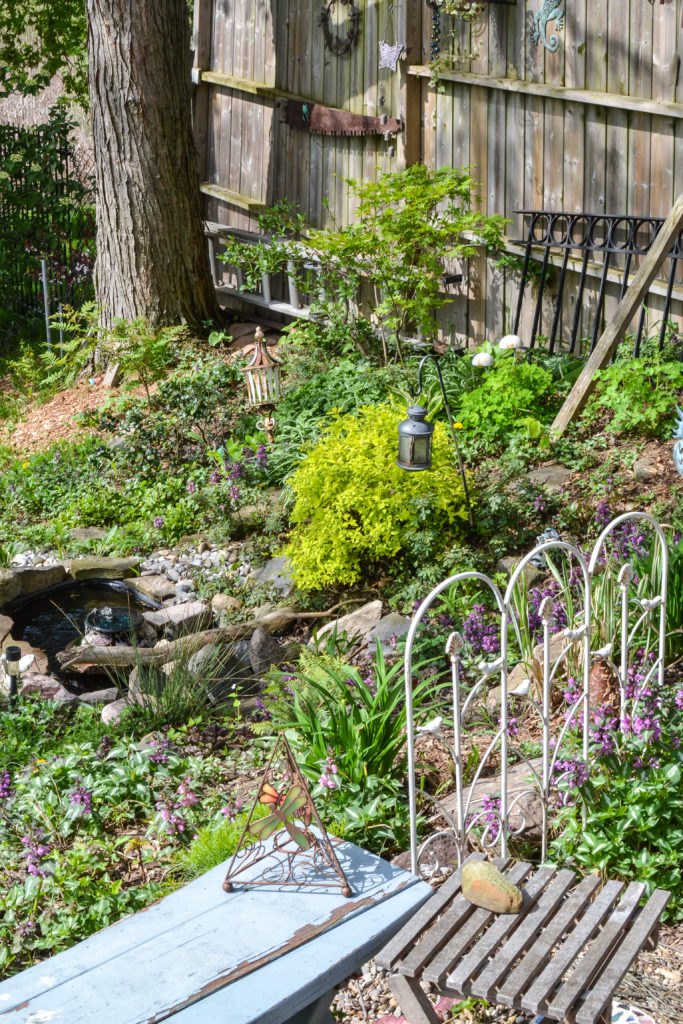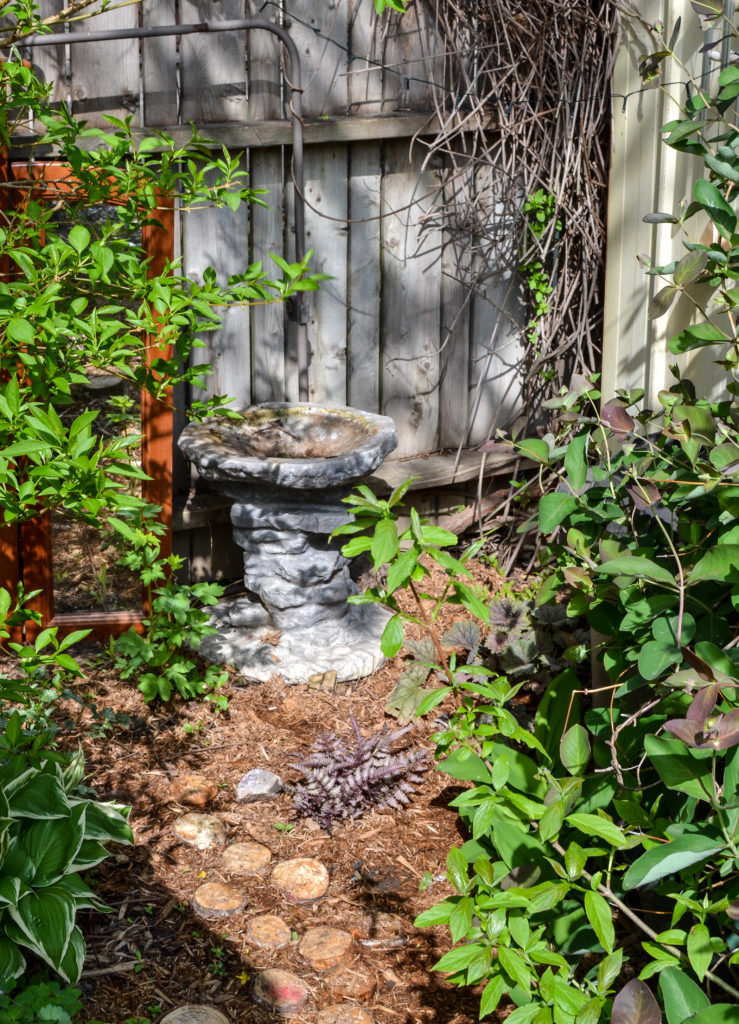 This rustic garden is a little piece of paradise. What I love most is that she has done it all herself, with a large part of it created with thrifted and found pieces. I have toured some very grand gardens like this one or this one, but I am always drawn to these cozy gardens that are a collection of things found over the years.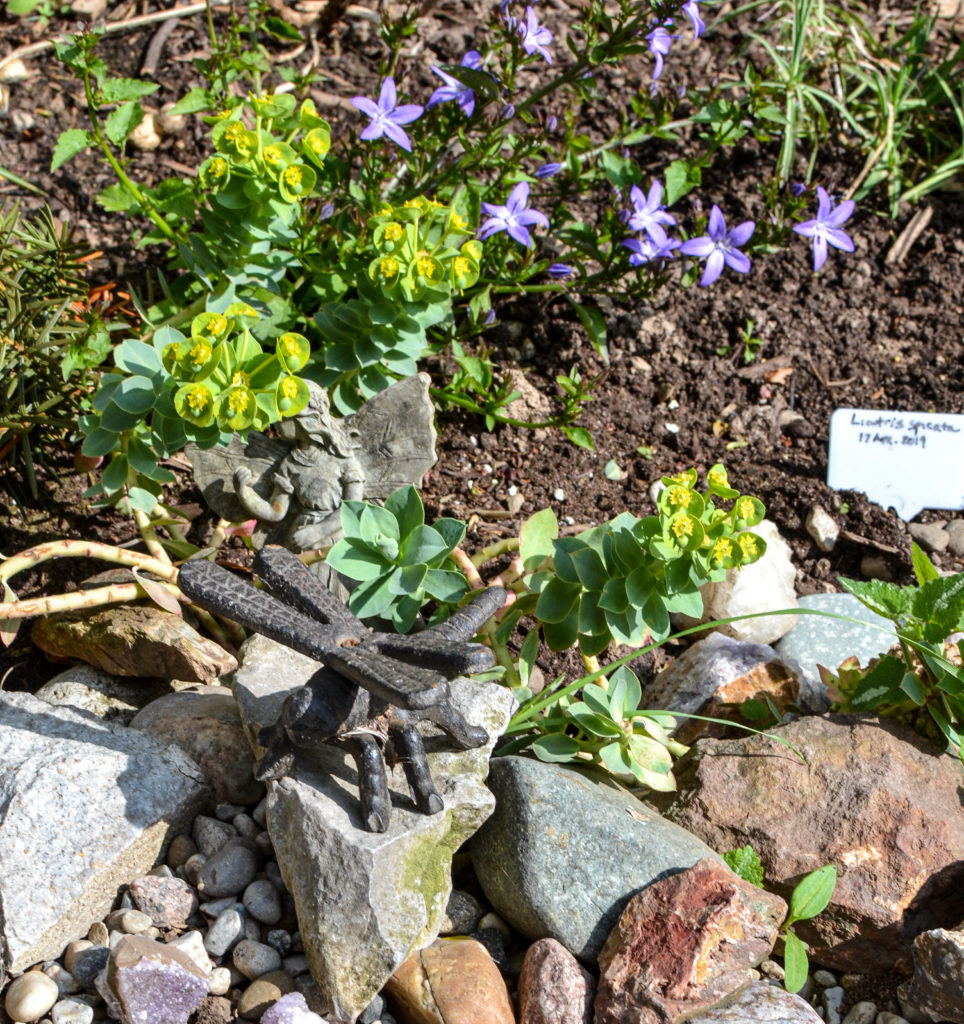 Spring has barely arrived here in Southern Ontario and even though these photo's were taken in the middle of May, things are just getting started. She has promised me that I can come back mid-season to see it in all it's glory!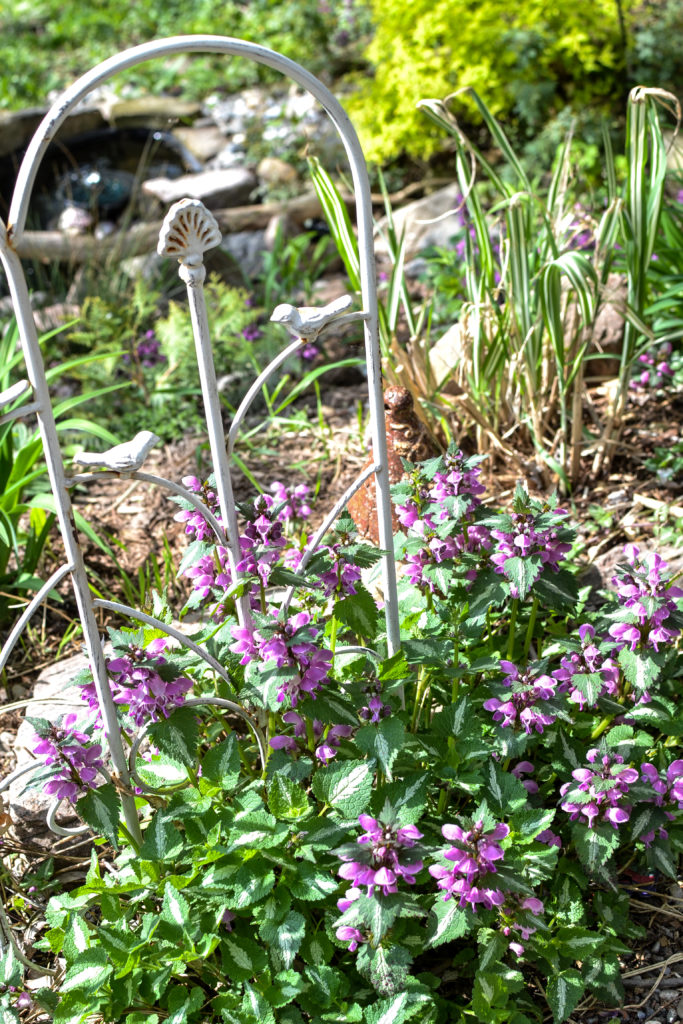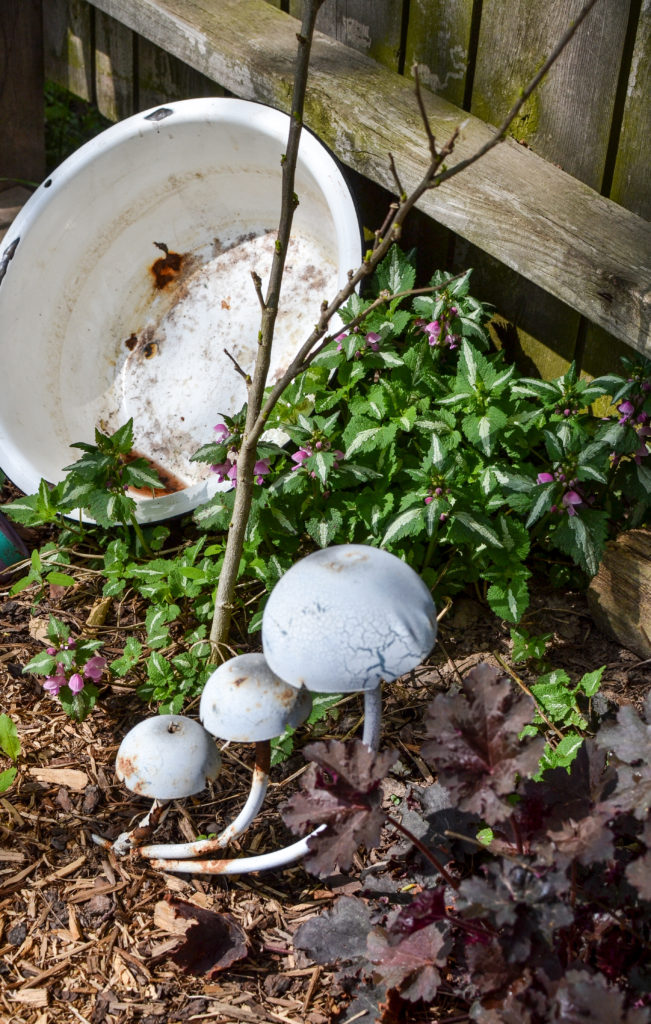 I adore how she uses rusty old found items to compliment the flowers and foliage. Be it a rusty old saw or a trio of metal mushrooms. There are little treasures to be found all over the garden.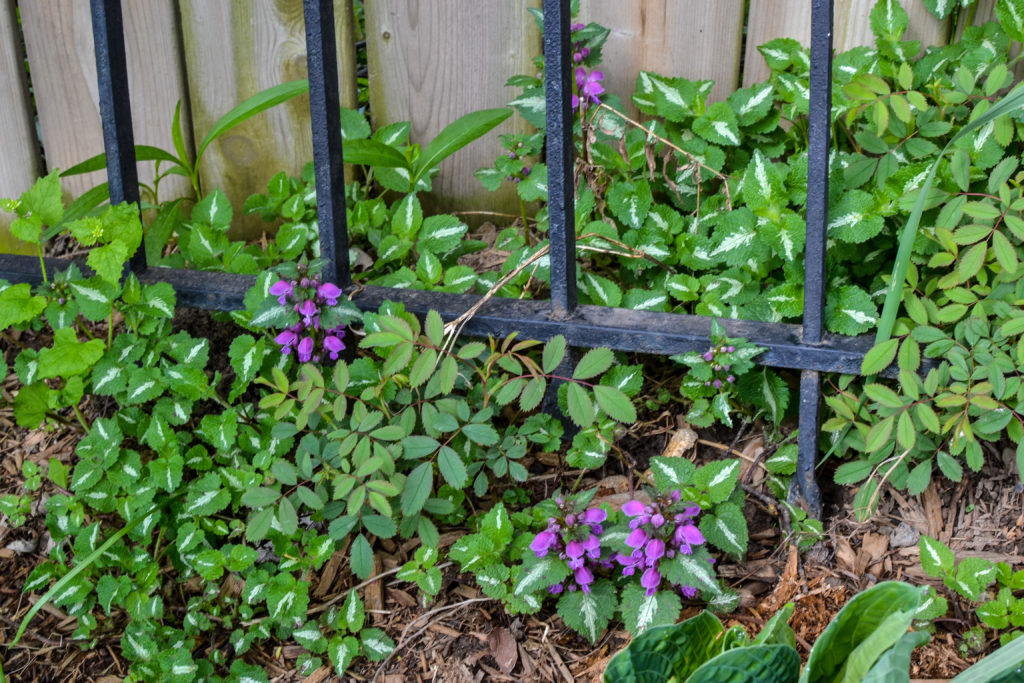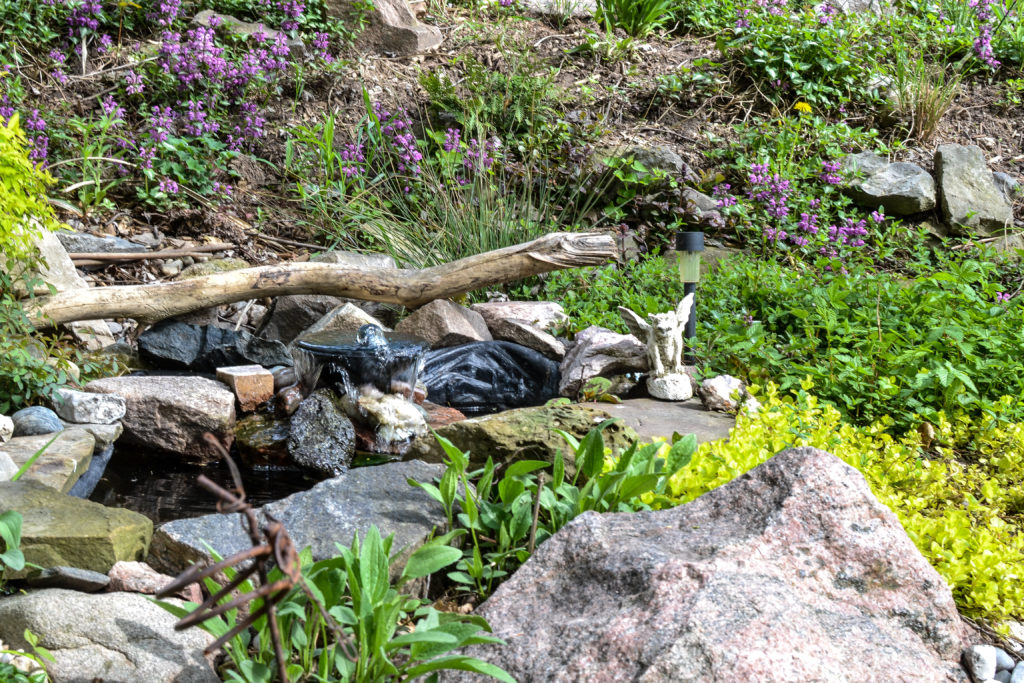 The garden rolls down a gentle hill into a water feature that I could sit and listen to all day. The pond features a collection of rocks in all shapes, sizes and colours.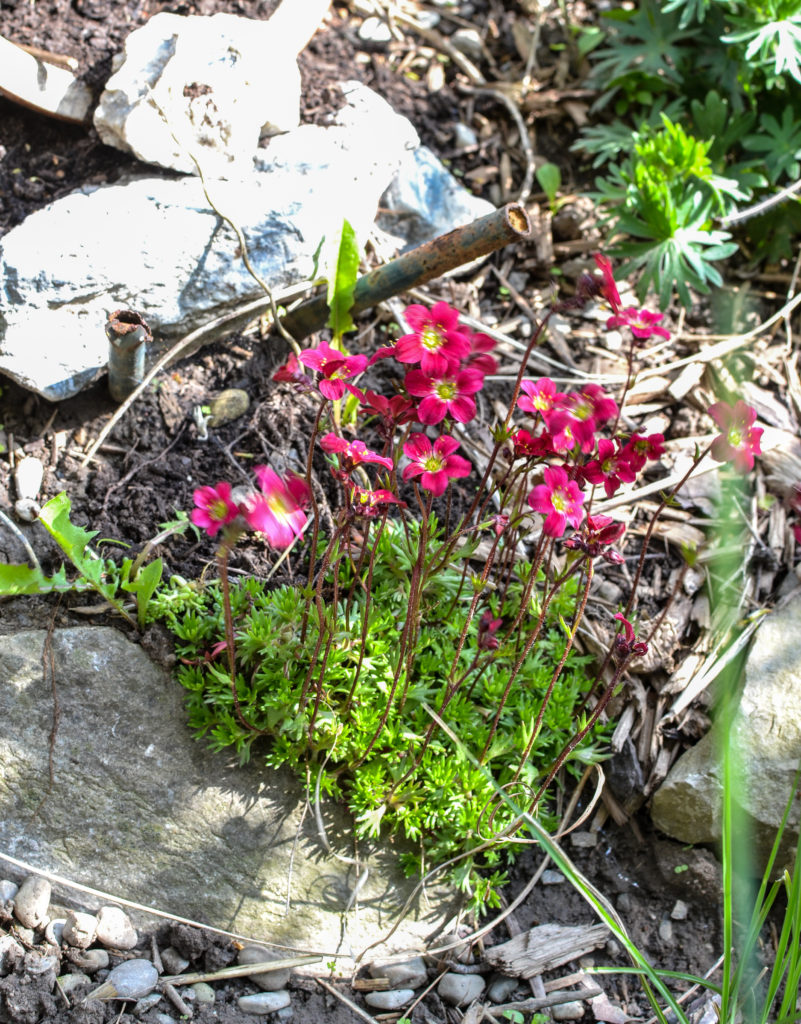 Nestled in among the rocks are pops of colourful blooms that soften the hardscape.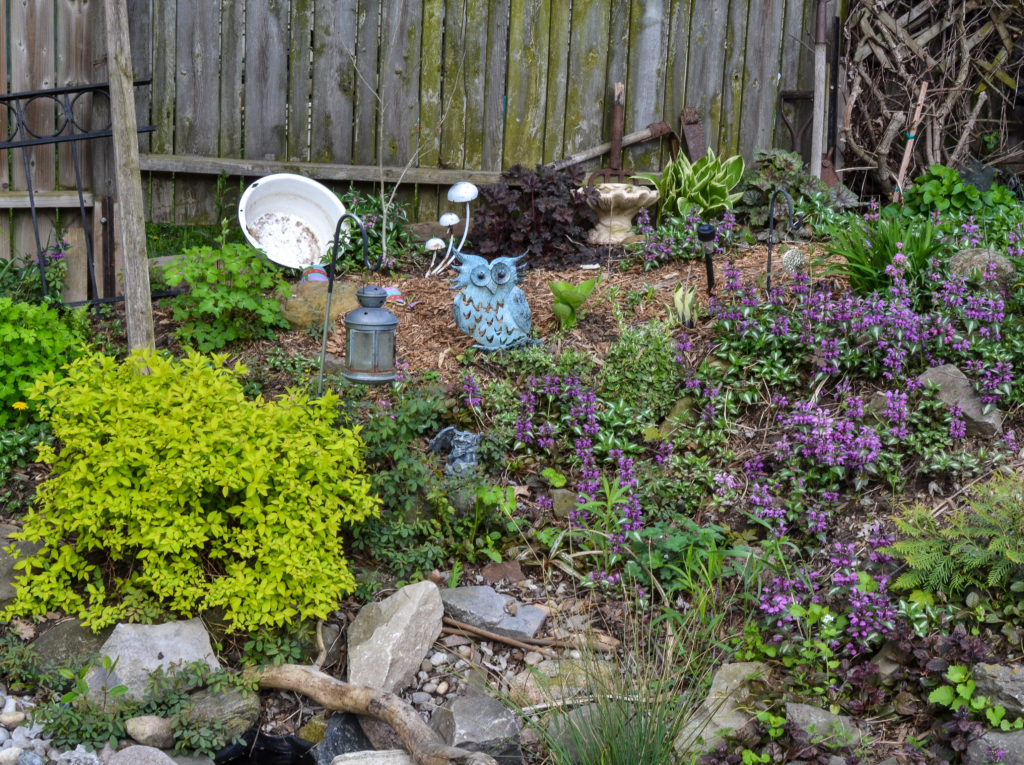 I just love the quirky owl! Garden lanterns add a glow to this rustic garden after dark.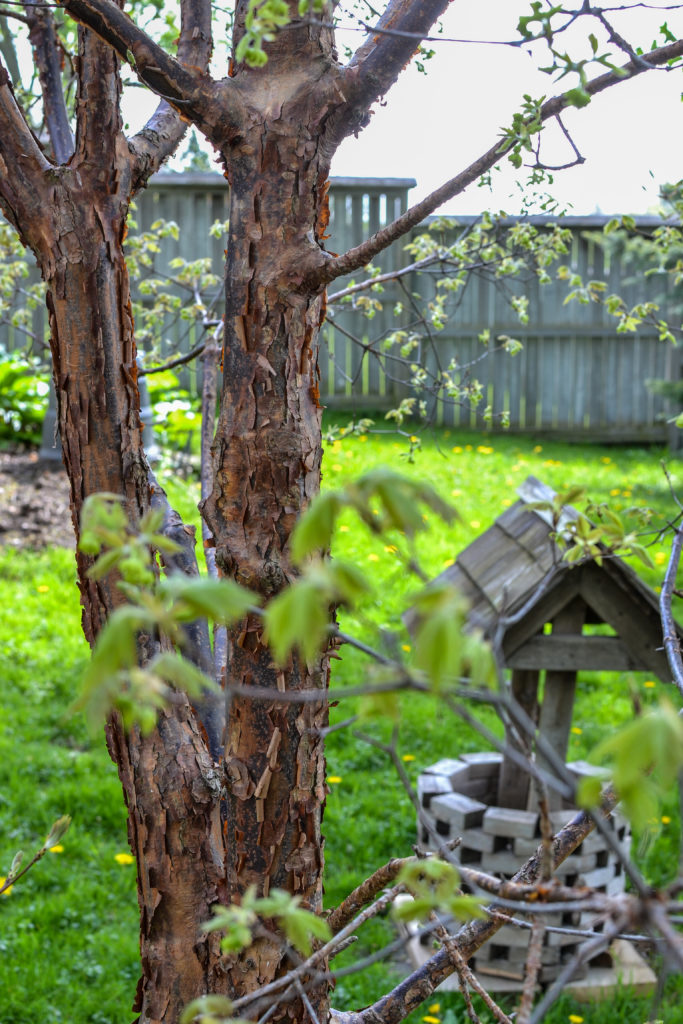 Even the bark on this tear adds visual interest to the yard. I am looking forward to see what it looks like it when the leaves are all out.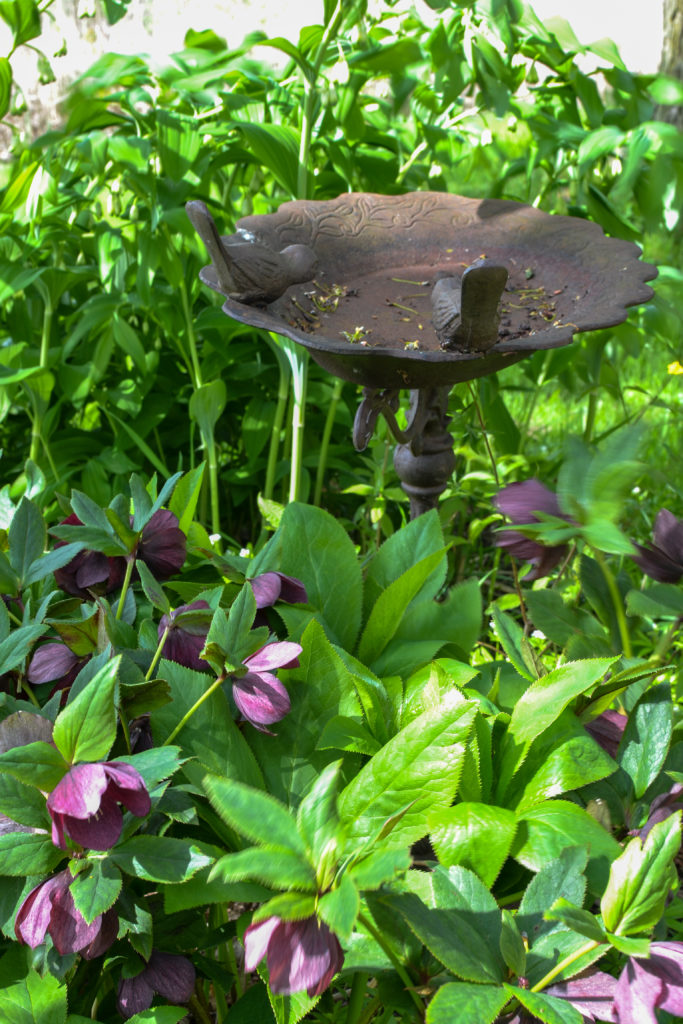 A bird bath is just one of the reasons a wide variety of birds visit the garden.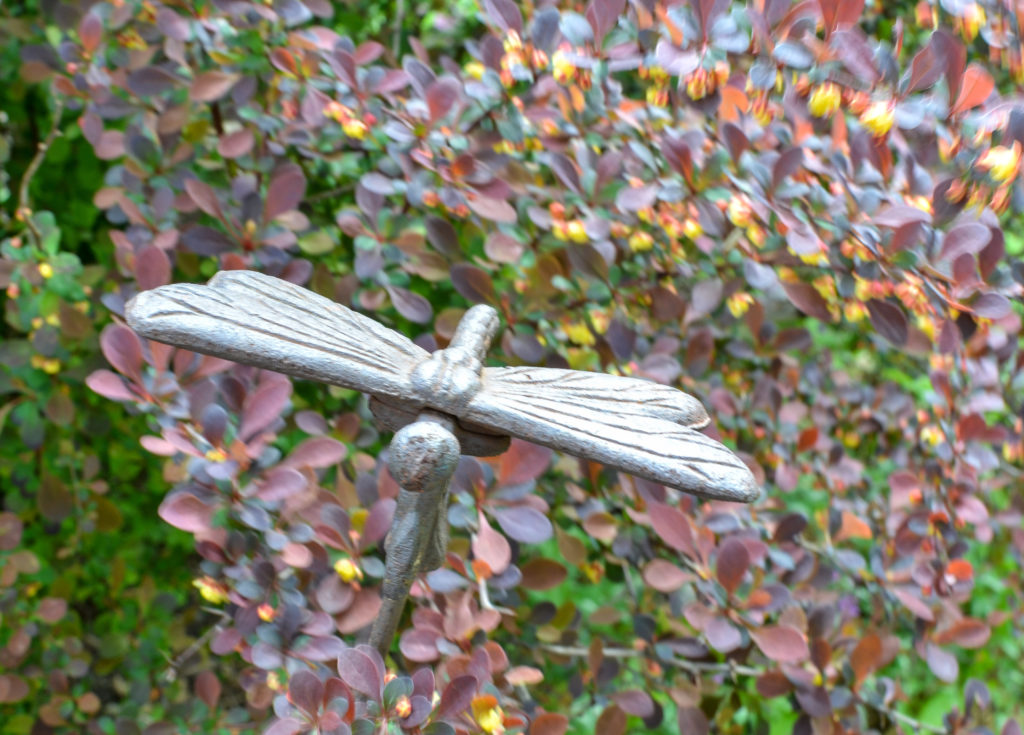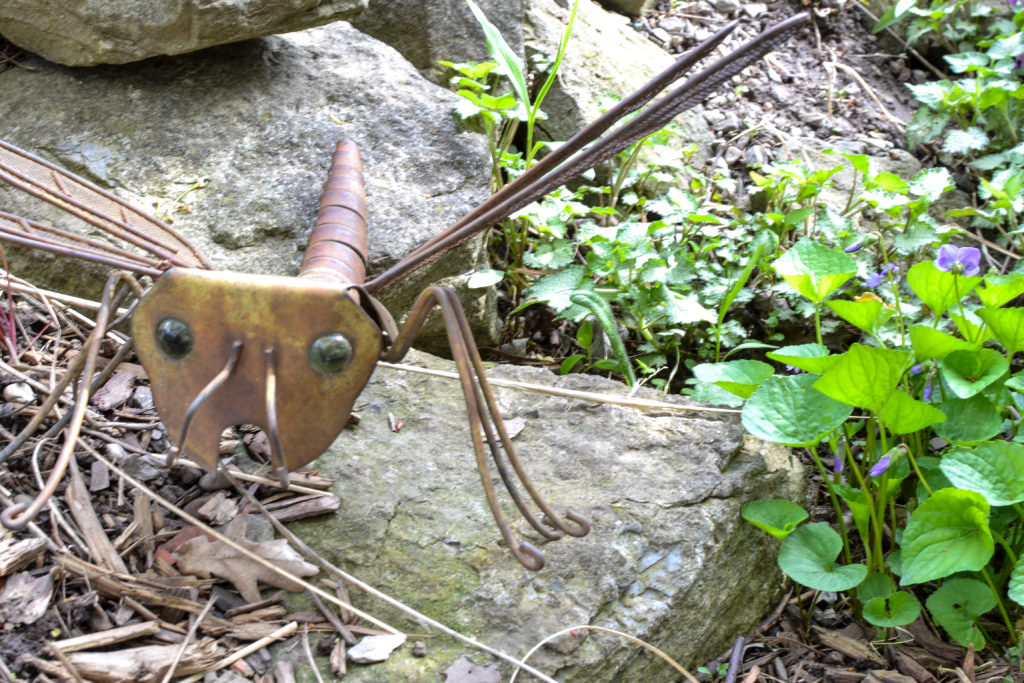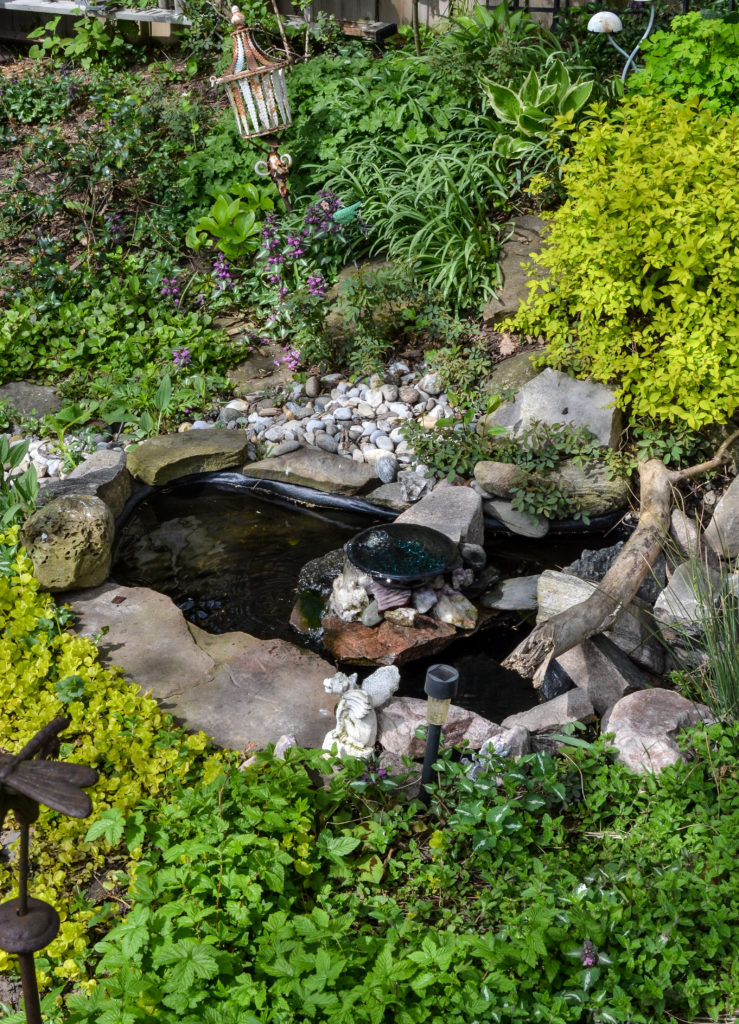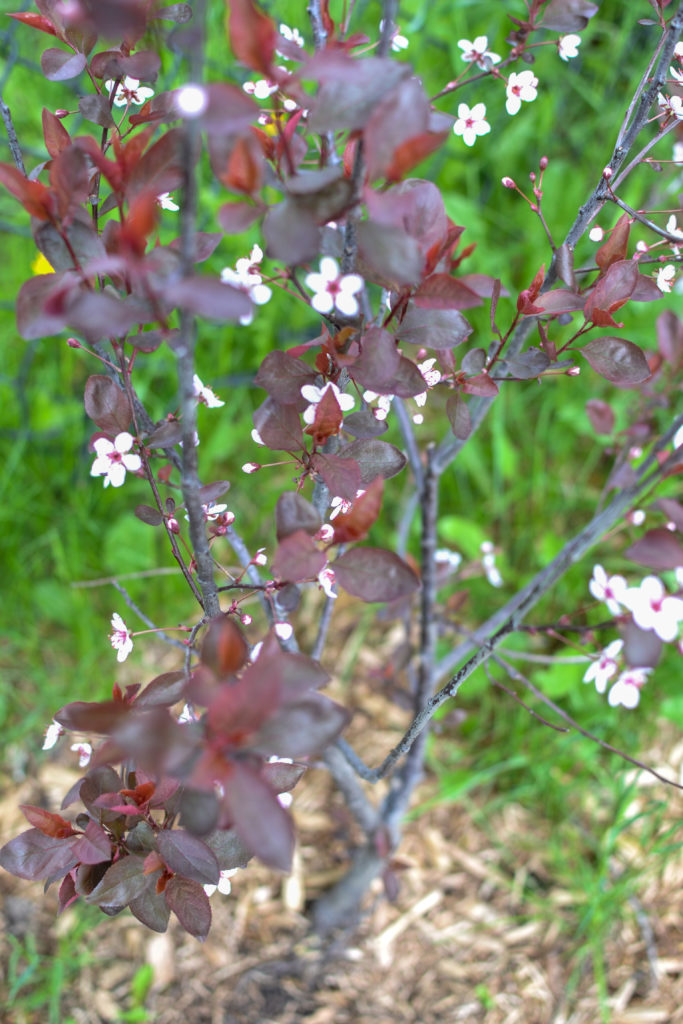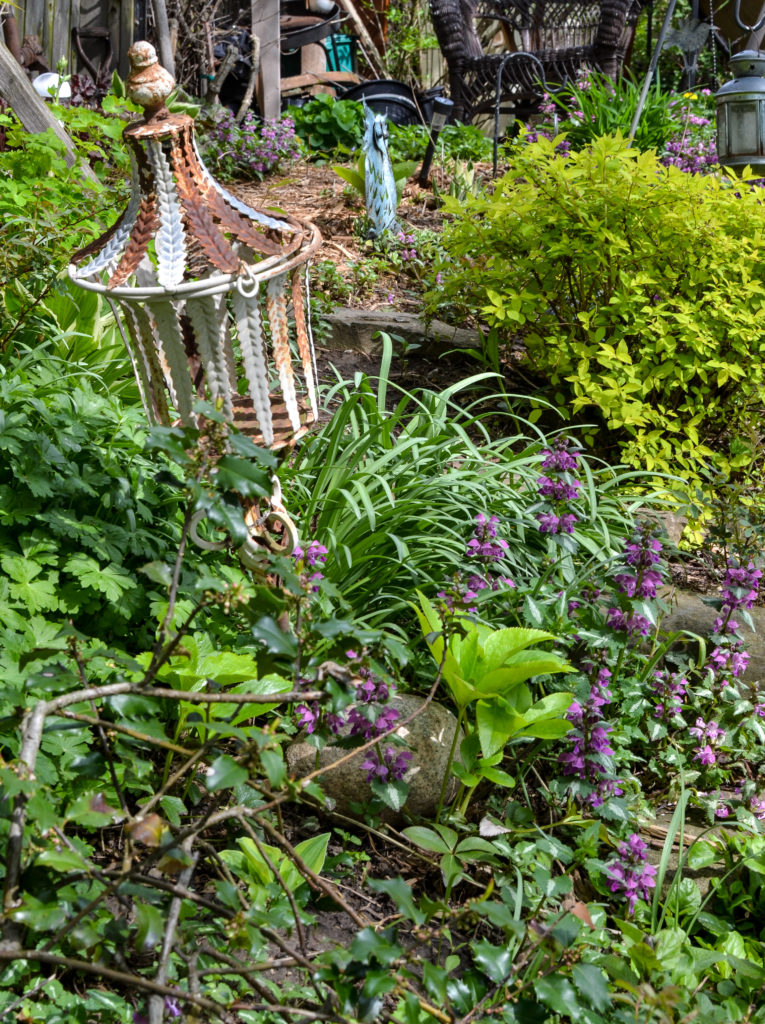 I love the patina on the old metal lantern.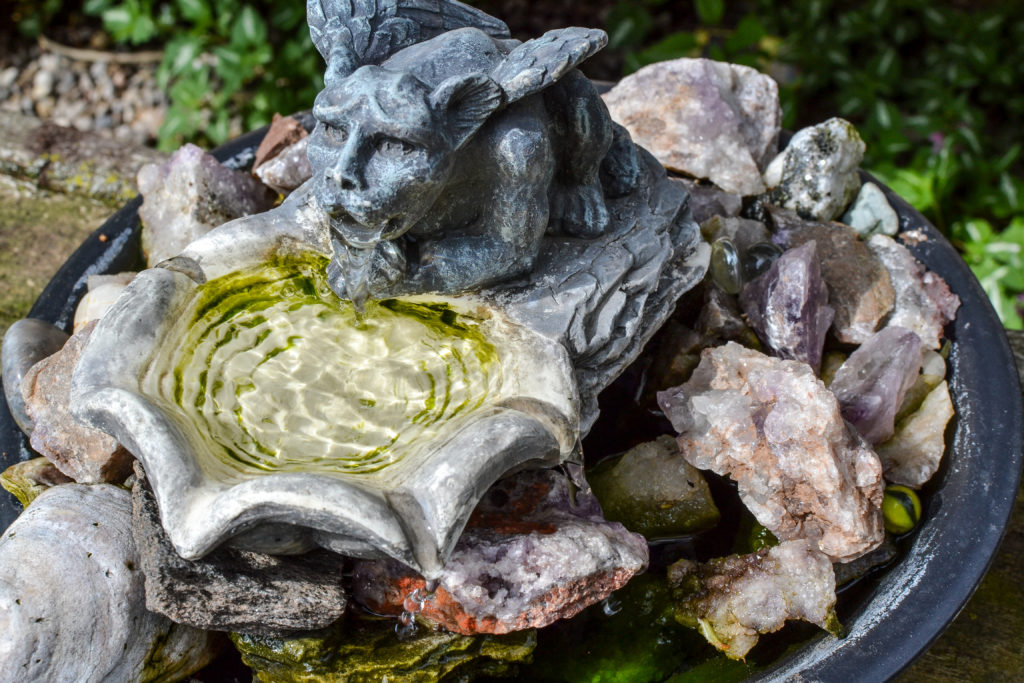 Another water feature that caught my eye!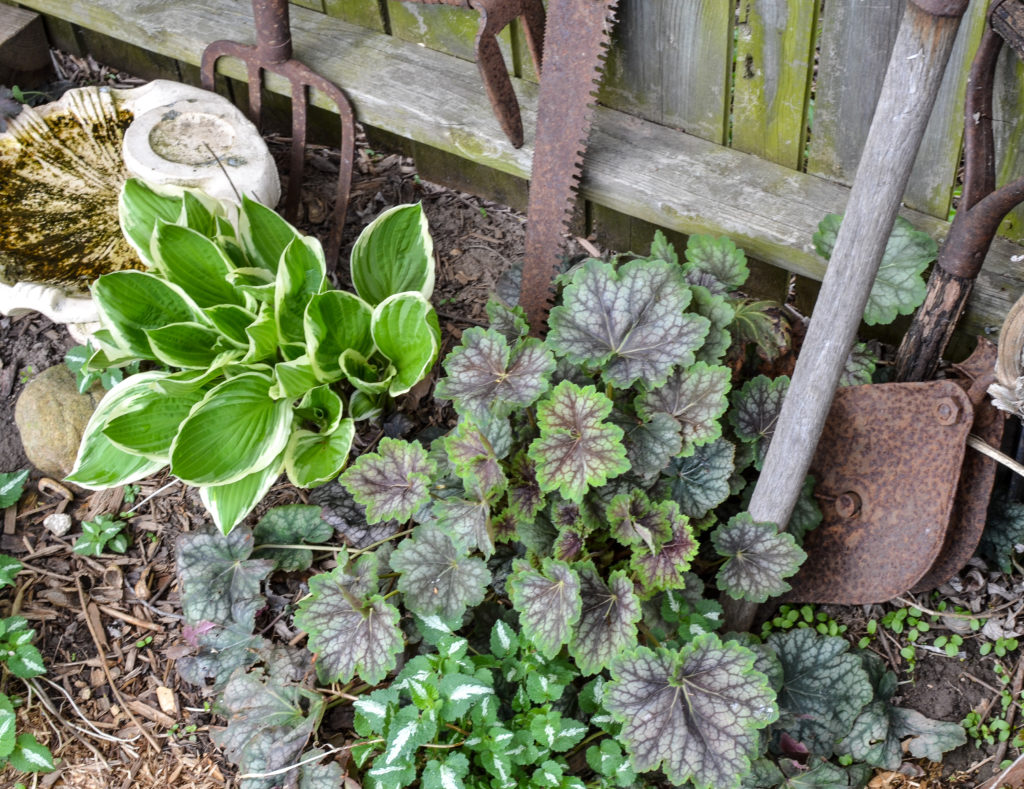 Old rusty garden tools that were destined for the trash get new life as the perfect rustic garden accessories.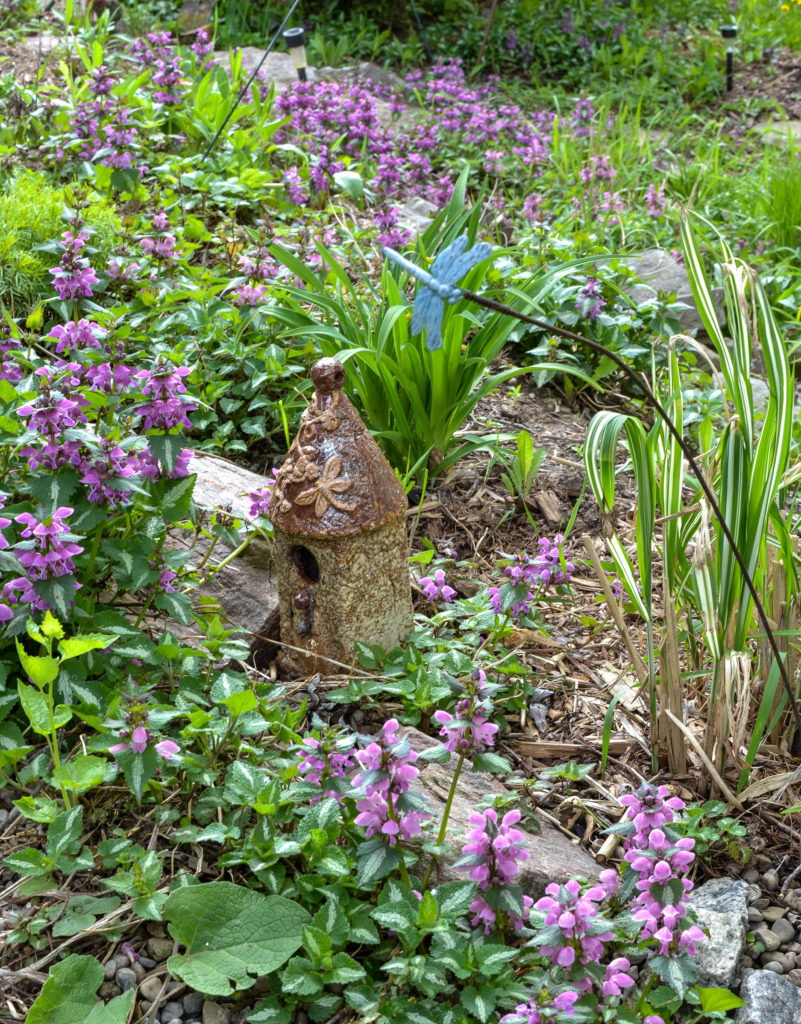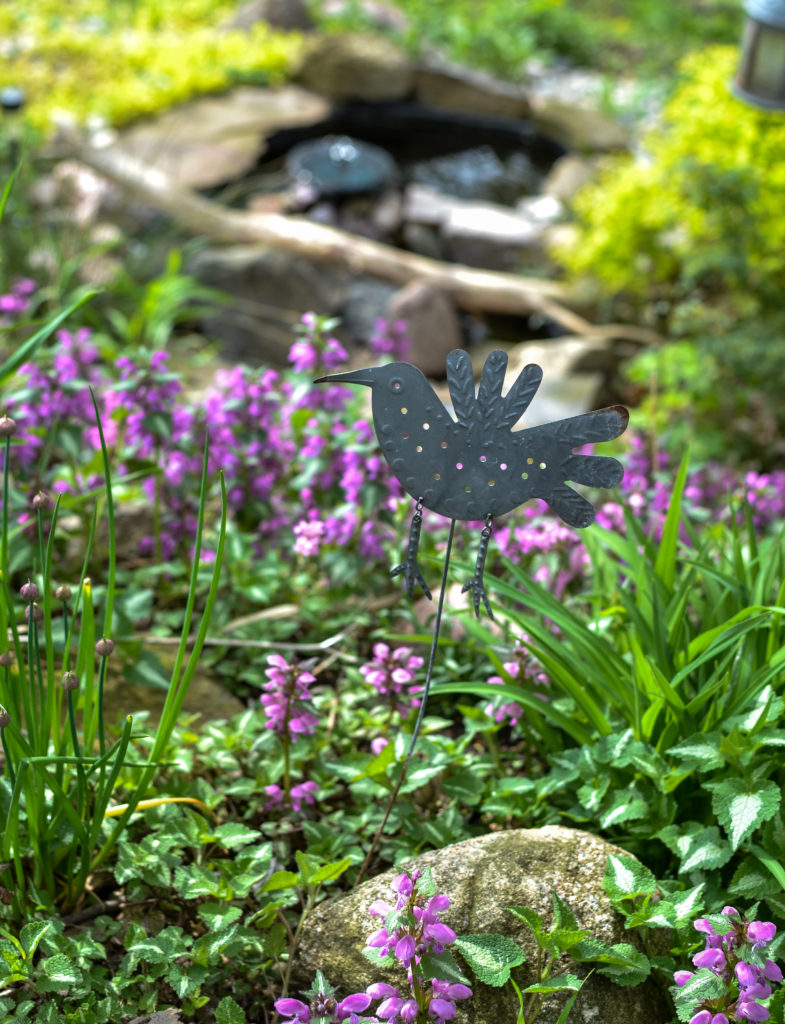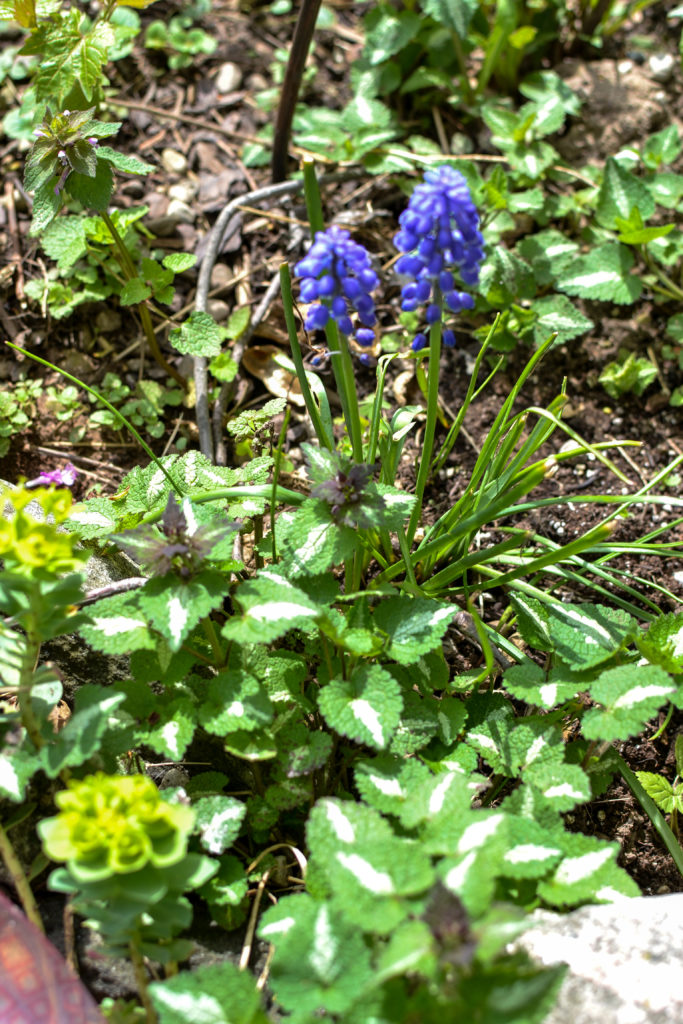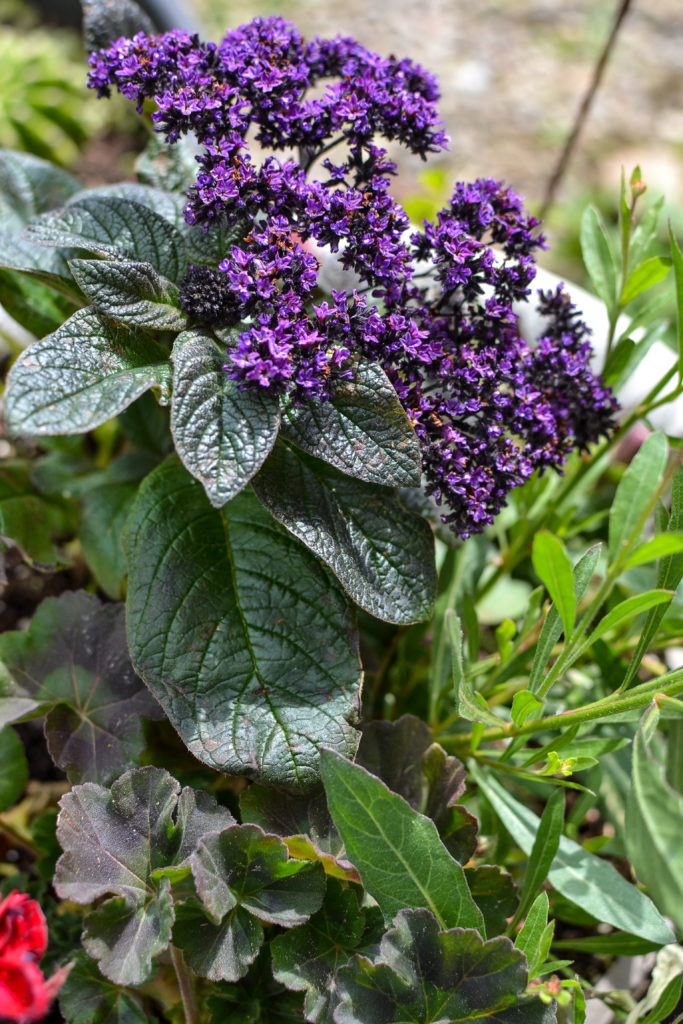 And, one last photo of this cozy rustic garden……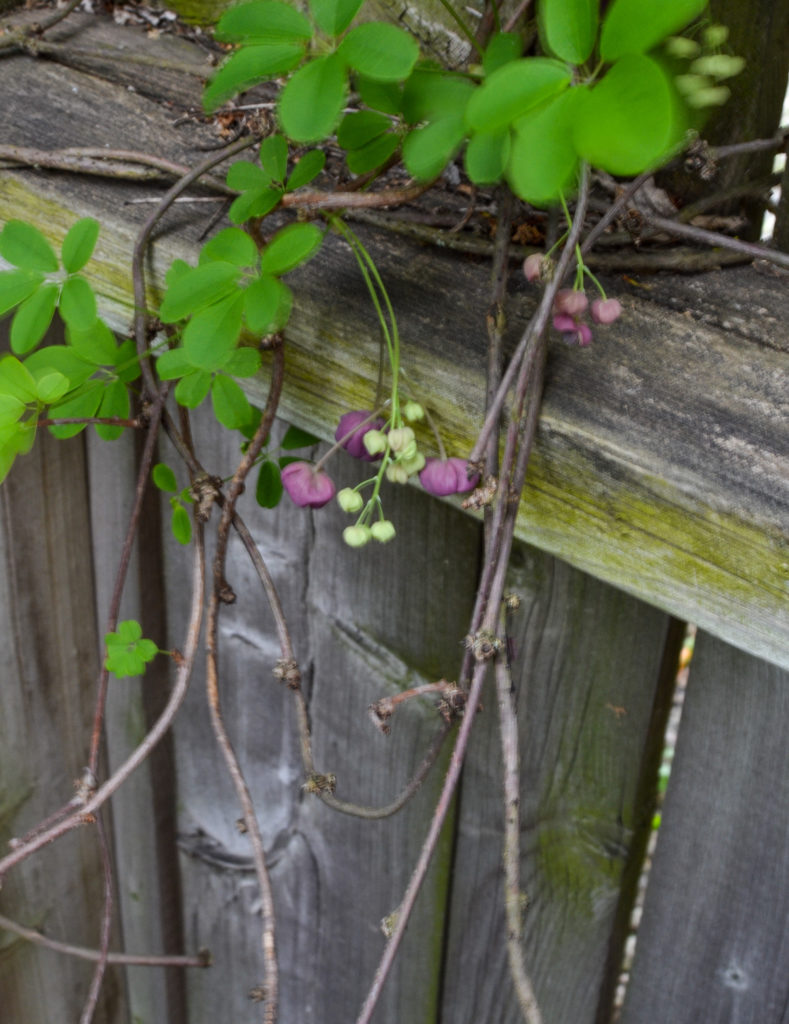 ……and perhaps my favourite. The delicate blooms on the woody vines just seem to come alive against the mossy patina of the fence. I must remember to ask Lisa what vine this is.
Well, I hope you have enjoyed this garden tour as much as I did. I can't wait to visit again later this summer, and take you along with me!
I have so much planned to share with you in the upcoming weeks, including some fun projects I did for a beautiful bridal shower, several gorgeous tablescapes I can't wait to style, and the return of Market Flower Monday next Monday!
Until next time…..