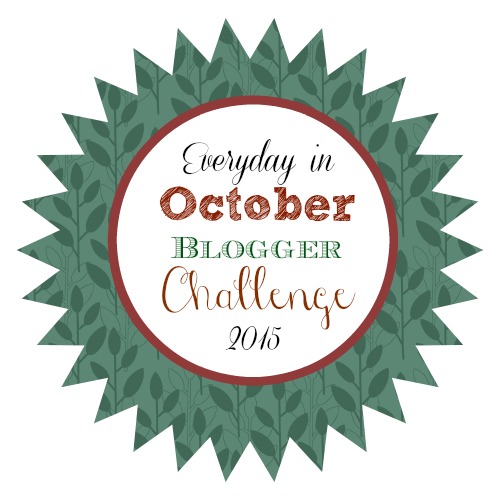 I have no idea what happened to September, but here we are October 1 already!  And it seems Mother Nature knows the date very well.  It is suddenly pretty chilly outside.  Fall has arrived in earnest!
October is going to be one busy month for us at the Red Cottage!  I will be celebrating a milestone birthday.  The big 5-0!  Not sure how that happened either!
We have a birthday of my youngest nephew to celebrate in October as well. And, Halloween of course!
Why not add a few more things to keep me busy…..
…..I am always up for a challenge, and this year I am once again committing to a 31 day challenge, posting each and every day in the month of October.
The last time I committed to posting each every day for the entire month of October was my very first year of blogging.  An ambitious start, but so much fun.
That year my theme was 31 Days of Baking Bliss, and each day I shared a recipe (or sometimes a baking tip or two) in the month of October.  I would like to think things have evolved since then, but they are still some of my favorite recipes and make them often.
This month I am mixing things up a bit.  While I am not committing to any one theme, I am committing to sharing a post each and every day.
Here are a just a few the things I hope you will learn when you visit Red Cottage Chronicles in October…
how to make a faux cast iron address plaque
how to turn memories into art
dressing up your porch (without breaking the bank)
easy place settings for every occasion
and many more how-to's and recipes
50 fun facts about Me!  (I know, you are on the edge of your seat!)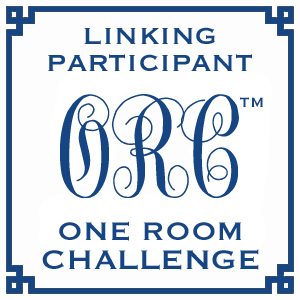 As if things aren't busy enough here at the cottage, all things are pointing to taking on another One Room Challenge, which starts in October as well.
That means
stucco ceilings to scrape
plank walls to install
& lets not forget the accessory shoppping
Never a dull moment!
Doesn't it all just sound too good to miss?!  Well, it is a good thing you don't have to.  Simply enter your email address below and get a timely email each time a post goes live!  I would love to have you join us.