I love whipping up a batch of cookies!  The possibilities are endless.  I cannot even remember the last time I bought cookies at a store.
Eggs, flour, sugar….something that is usually in everybody's pantry.  Add in a bit of this, a bit of that and you have yourself a yummy cookie.  Best of all you know exactly what is in it. If you take the time to read the labels of packaged cookies, goodness knows what some of the ingredients are.  Baking my own has always been a way to control the amount of sugar,  or add in some healthy ingredients such a nuts and fruit.
Looking around my kitchen the other day, chocolate and peanut butter struck my fancy.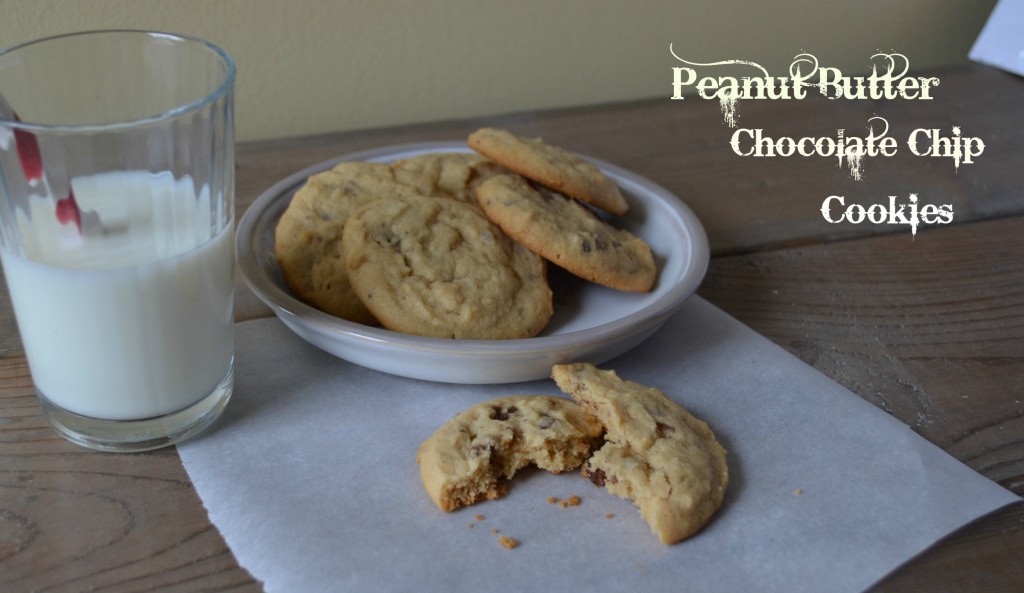 They are soft and chewy on the inside with big chunks of milk chocolate.  My favorite thing to do with fresh baked cookies….dunk them in a cold glass of milk of course!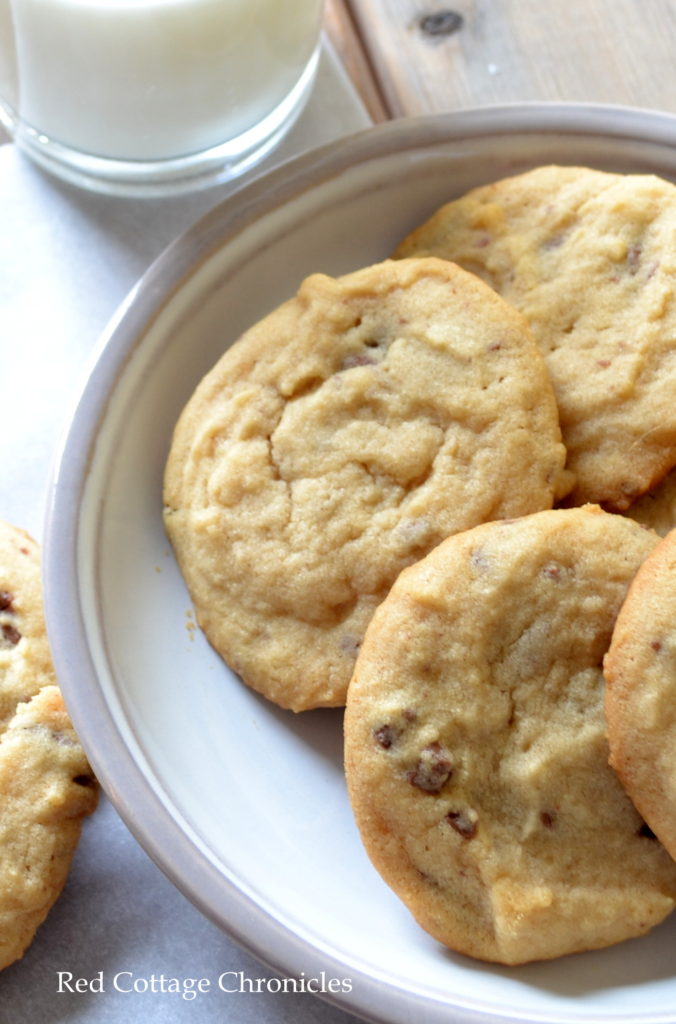 It gives me a sense of satisfaction knowing that I can pack some fresh baked cookies into my husbands lunch.  After all, the way to a man's heart is through is stomach….or so they say!  I think I have won his heart 10 times over!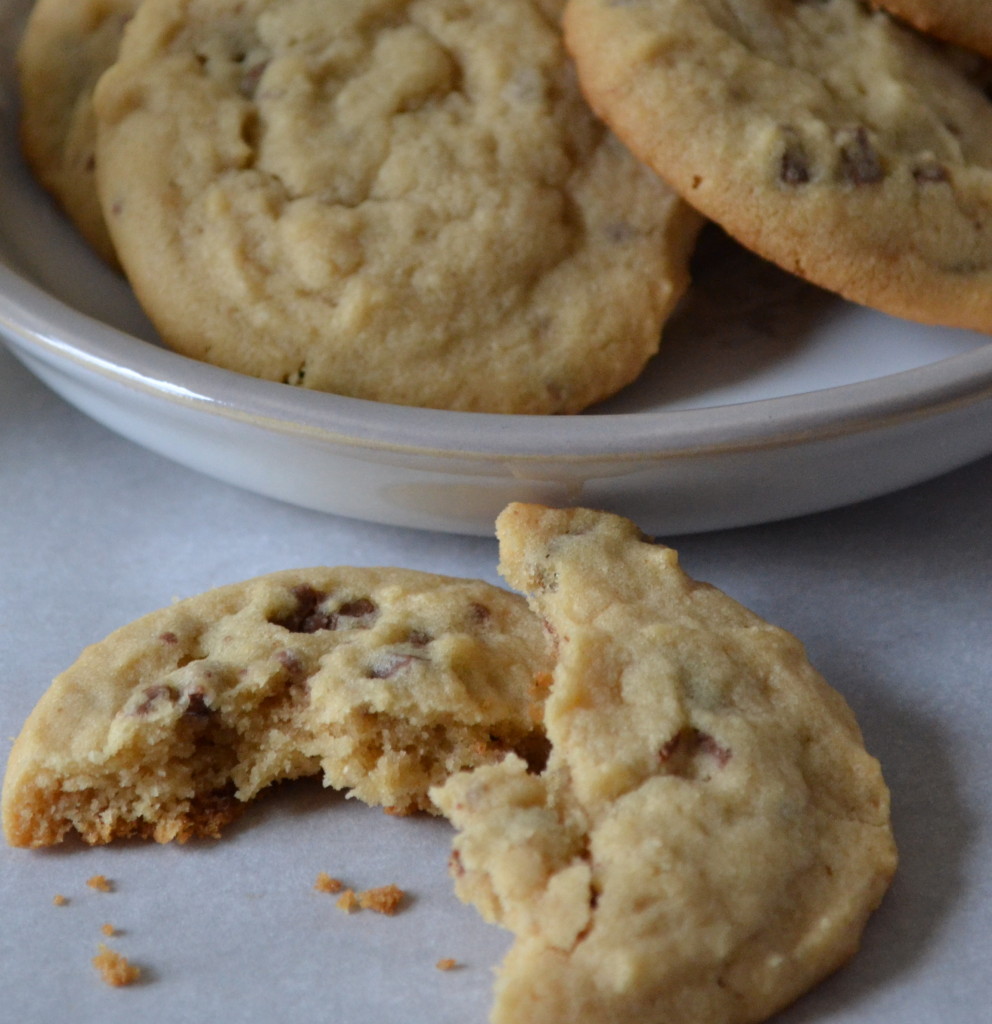 Why not bake up a batch of cookies and spread the love in your family today.
ENJOY!
Subscribe to Red Cottage Chronicles and get email previews of each post.
Peanut Butter Chocolate Chunk Cookies
Prep time:
Cook time:
Total time:
Ingredients
4 ounces (1 stick) butter
4 ounces smooth peanut butter
1/2 cup granulated sugar
1/2 cup brown sugar
1 large egg
1 tsp vanilla extract
1/2 tsp salt
1 3/4 cup all purpose flour
1 tsp baking powder
1 cup Belgian milk chocolate chopped
Instructions
Preheat oven to 350 degrees
In the bowl of electric mixer cream butter, peanut butter and sugars.
Add egg and vanilla, beat until well combined, scraping down sides of bowl as necessary.
Sift together salt, flour and baking powder. Add to creamed mixture and mix just until combined.
Using a wooden spoon stir in chopped chocolate.
Using a cookie scope (or heaping tablespoon) drop dough onto parchment lined baking sheet giving them room to spread.
Bake for 10 minutes, or until edges are just brown. DO NOT OVER BAKE!
Remove from pan and allow to cool on a wire rack.