Coconut Apricot Icebox Cookies
I love icebox cookies for their simplicity and the ability to whip up a batch of dough, roll it into a log and freeze.  It is handy to have some cookie dough on hand to pull out and bake some fresh cookies anytime the mood hits.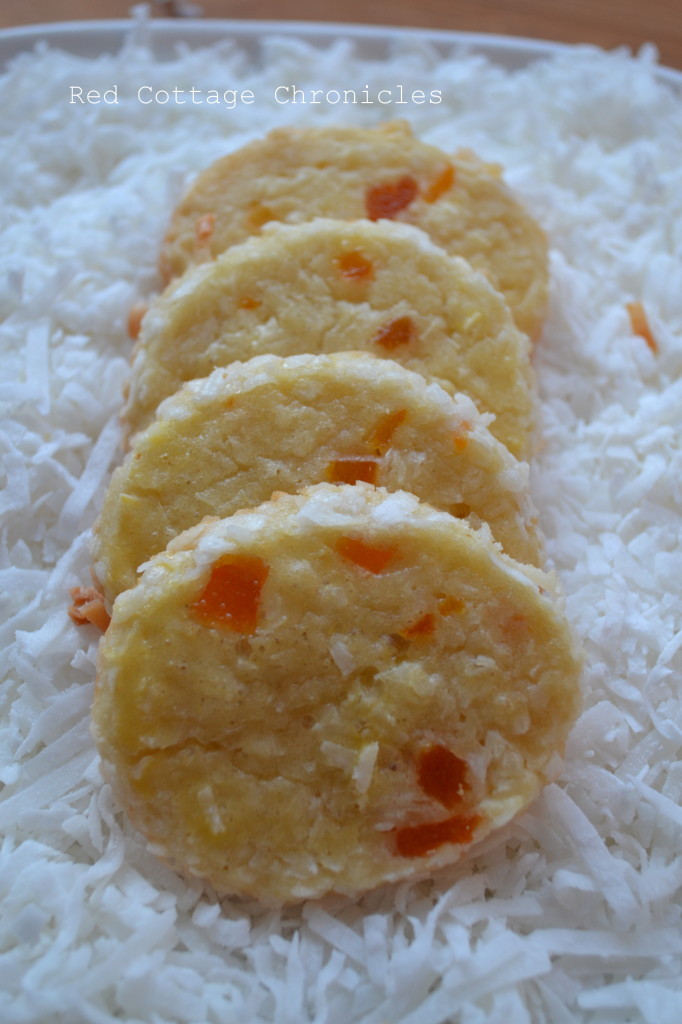 I think my favorite ice box cookies are the ones with green and red maraschino cherries.  To me this is the classic ice box cookie.  But there are so many variations the possibilities are endless.  I was drawn to these coconut apricot icebox cookies.
I love dried apricots…….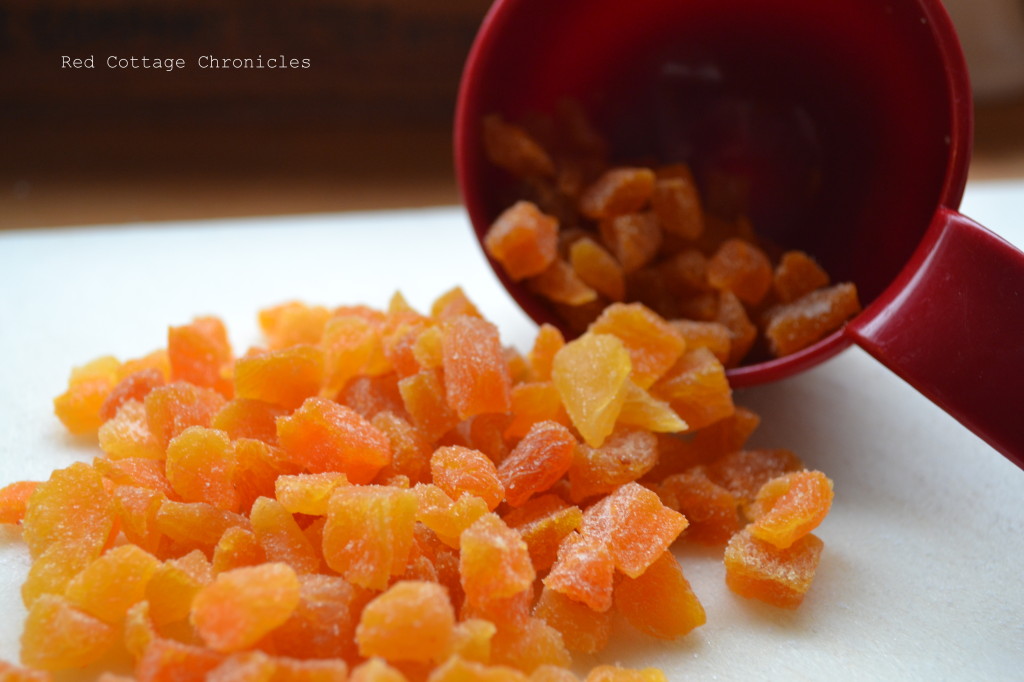 ….. and combined with coconut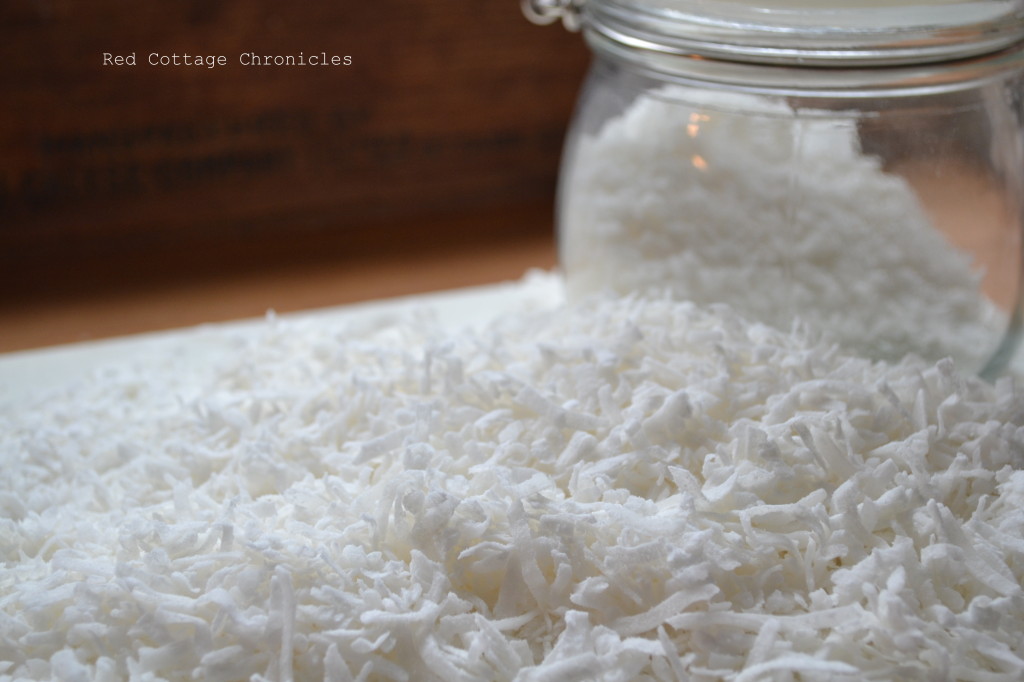 I knew they would be a hit.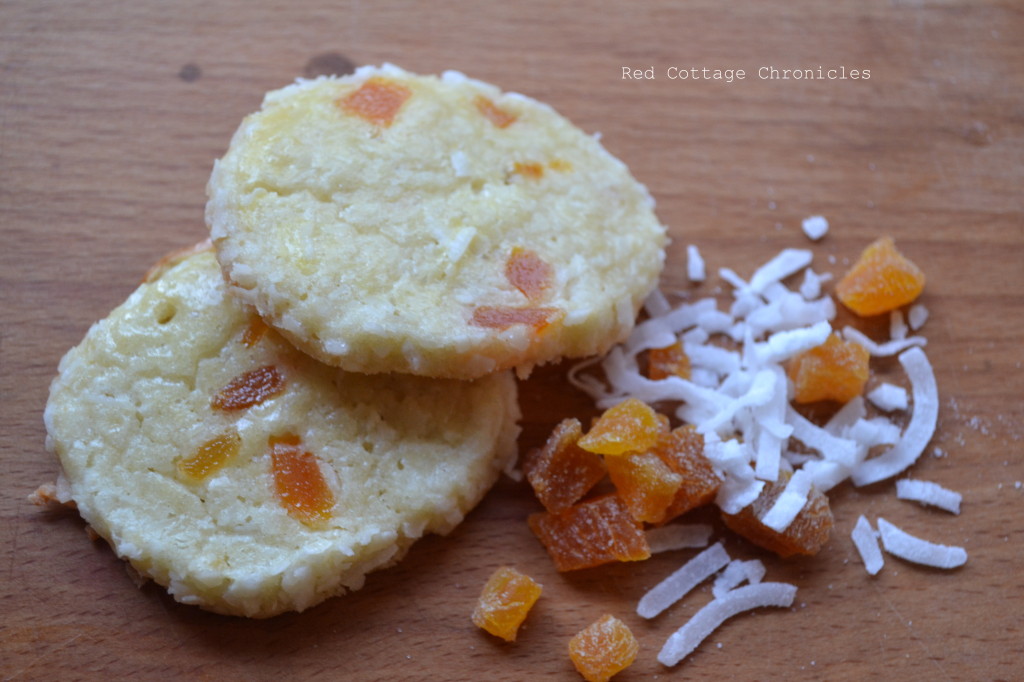 This recipe made 3 rolls of dough.  Enough to bake some fresh and freeze a couple to be made later.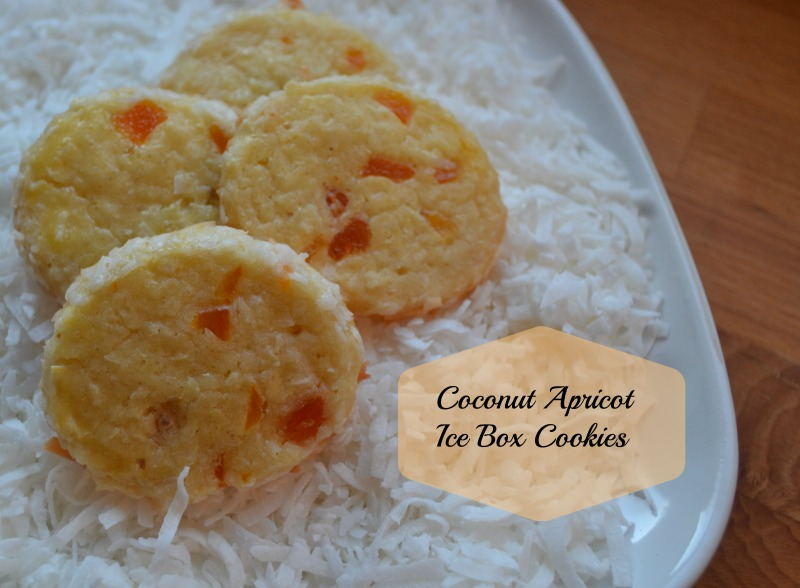 A creamy egg wash gives them a light golden color with a bit of shine!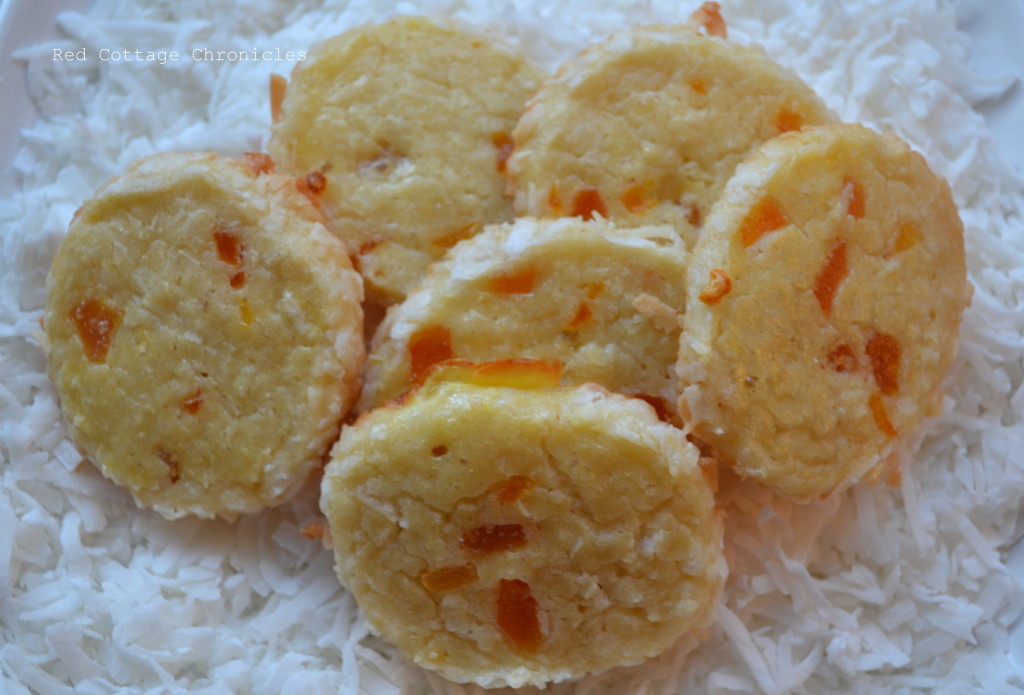 The original recipe is from Great Cookies by Carole Walter.  While I cut a few corners on the method, they still turned out to my liking and I am sure you will agree they will make a pretty (and tasty) addition to your Christmas cookie tray. They are a sturdy cookie and would travel well too.  What a great idea for a hostess gift!
ENJOY!
Coconut Apricot Icebox Cookies
Author:
Prep time:
Cook time:
Total time:
Ingredients
10 ounces sweetened flaked coconut
2 1/4 cups all purpose flour
1/2 teaspoon baking soda
1/4 teaspoon salt
1/2 cup chopped dried apricots (I purchased mine already chopped, but you could easily purchase whole dried apricots and chop yourself)
1 cup unsalted butter
3/4 cup granulated sugar
1 large egg
1 1/2 teaspoons pure vanilla extract
1/2 teaspoon coconut extract
1 large egg white with 2 tsp water, lightly beaten for brushing the logs prior to coating with coconut
1 large egg yolk and 1 teaspoon milk or cream for glazing prior to baking
Instructions
You can chop the coconut finer in your food processor if you like, but I did not.
Sift the flour, baking soda and salt into a mixing bowl.
In the bowl of an electric mixer beat the butter on medium-low speed.
Slowly stream in the sugar and mix for a minute or two.
Add the egg and extracts and mix for another minute.
Reduce speed to low and mix in 1 3/4 cups of the coconut in two additions, mixing just until combined.
Using a wooden spoon fold in the chopped apricots.
Divide the dough into thirds and roll each dough into a log approximately 8 inches long.
Brush each with the egg white and water wash.
Place a large sheet of wax paper on the counter and top it with the remaining coconut. Place one log of dough onto the paper, lift off the counter and roll the log back and forth in the paper to coat completely with the coconut.
Wrap each coated log tightly in plastic wrap and refrigerate for an hour or two, or freeze for later use.
Preheat oven to 325 degrees.
Remove chilled dough from the refrigerator and slice the dough with a sharp knife in 3/8 inch slices. Brush each slice with egg yolk and milk mixture.
Bake on a parchment lined baking sheet for 12 to 15 minutes.
Remove from oven and cool on a wire rack.