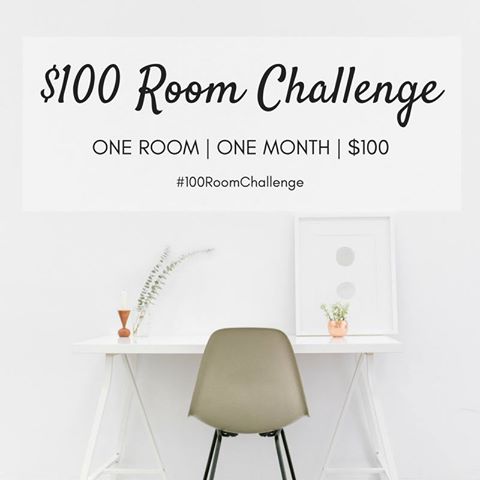 Welcome to week three of the $100 Room Challenge. In case you are just joining in and wondering what the heck is this, let me give you a little recap. The challenge is the idea of Erin from Lemons, Lavender & Laundry. It was a personal challenge she undertook until this year when she invited other bloggers to join her on the quest to makeover one room with a budget of only $100 in only one month!
I jumped right in and decided to update our dinging room. It is not bad as it is, but my goal is to give our home more of a "farmhouse" feel, which to me means calm, cozy and welcoming. Somewhere you just want to put your feet up and stay awhile.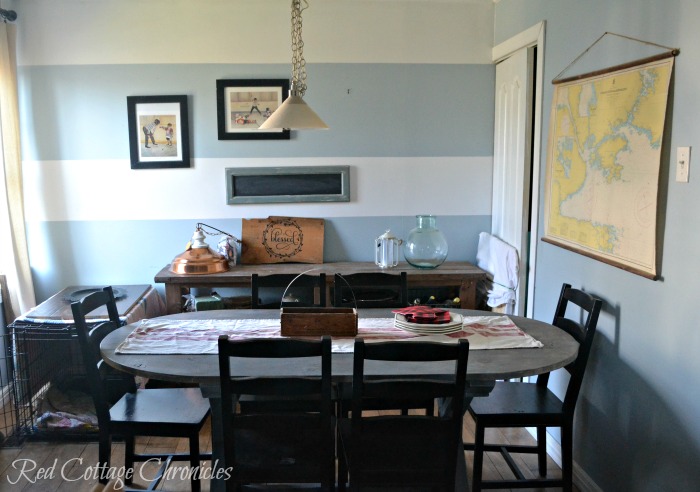 So, my approach to a challenge (specifically a room makeover) is similar to my approach on studying for exams way back when. If the exam was on a Friday I would finally get around to studying on Wednesday, maybe even Thursday. The thing was, I always did well on the exam so I never considered changing my method!
Here we are in week three and I don't have much new to report.
Last week I posed the question about painting my buffet table or not and I got lots of great feedback. No fun in sharing that decision with you today…..you will have to wait until the reveal next week!!
Since the reveal is next Wednesday it is time to start cramming for the exam! With our scheduled cleared for the weekend with the exception of taking in the ice wine festival Saturday night, it will be go, go, go!
Oddly enough I am not stressed about it in the least. I know exactly what needs to be done and I am really excited about sharing the final results with you next week!
I am sure you are sitting on the edge of your seats just waiting to see the reveal, so I thought I would give you a link or two for a few other room makeovers I have undertaken in the past. While the budget was a bit higher than $100, both rooms were done on a pretty darn tight budget! You can check out Leslie's bathroom remodel here, and our living room reveal here. Don't get too attached to the living room though, it is the next room on my makeover list!
Don't forget to check out the other bloggers progress by visiting the links below!
Be sure to join me next week for the $100 Room Challenge reveal! I hope it will encourage you that even on a tight budget you can make a big difference to your space, even when you are short on time!!
Until next time….