Welcome! Today's Market Flower Monday features 3 easy dahlia arrangements. Well, technically 2, but read on, you will see how you can get 3 different looks!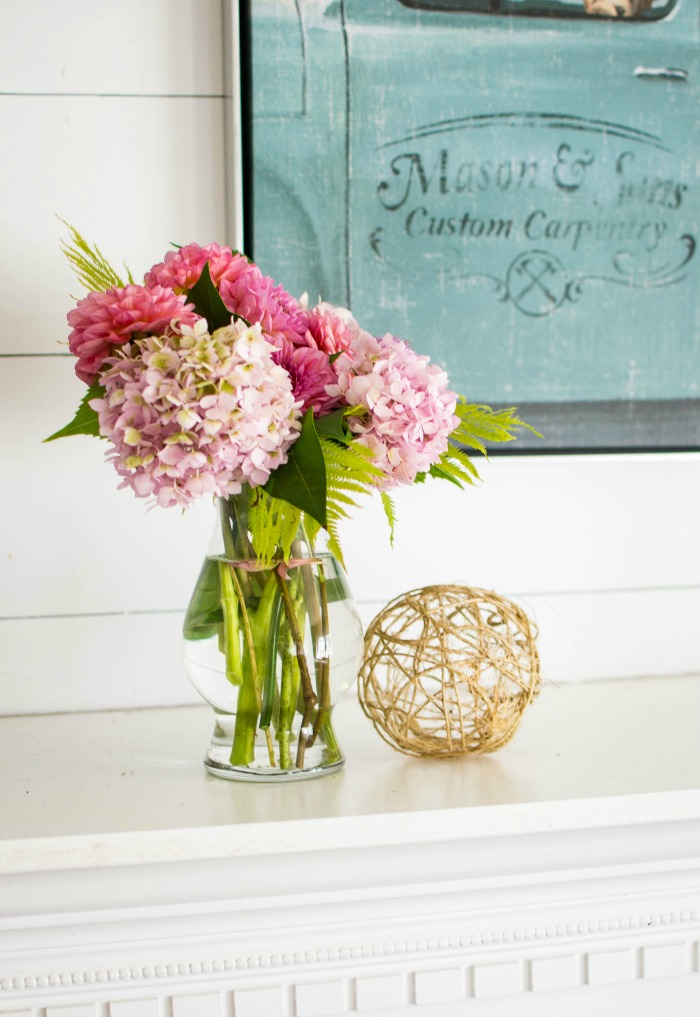 I was feeling a bit annoyed with myself for not planting any dahlias this spring. Even though I had the best of intentions, but never got around to it! I was happy (and surprised) when I found these pretty pink ones at the market this weekend. The flower selection at the market has been less than stellar this summer.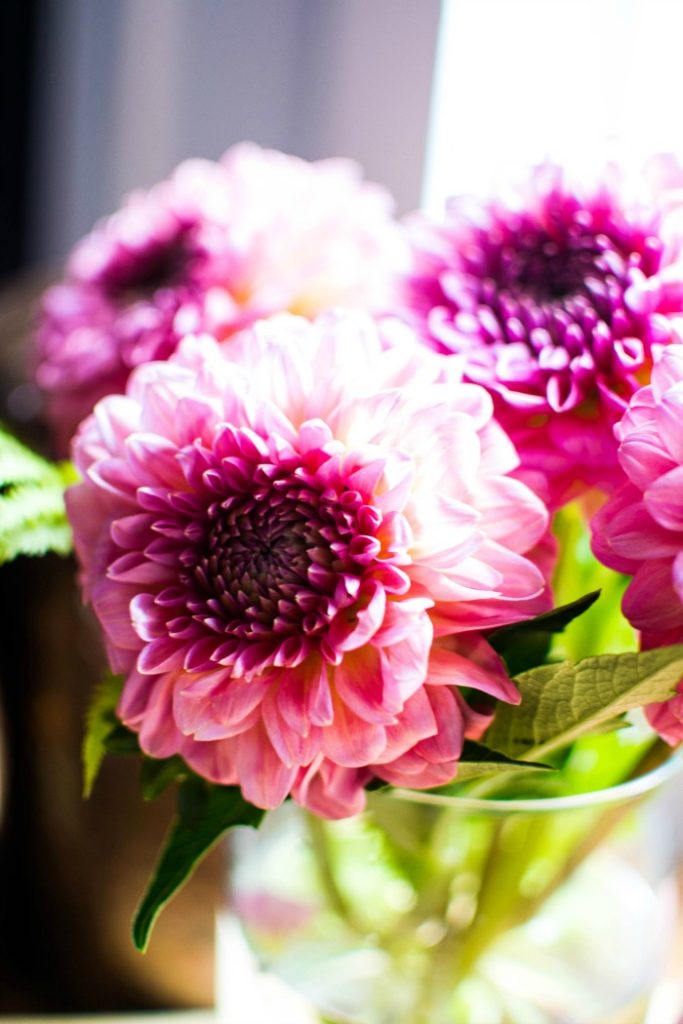 Dahlias come in an endless array of varieties. These ones are on the smaller end of the size spectrum, but their color packs a big punch!
In the first arrangement, I added some hydrangeas and alliums from my garden. I wanted to clip a few more alliums, but there was a beautiful bee hopping from bloom to bloom and I couldn't bring myself to steel his joy!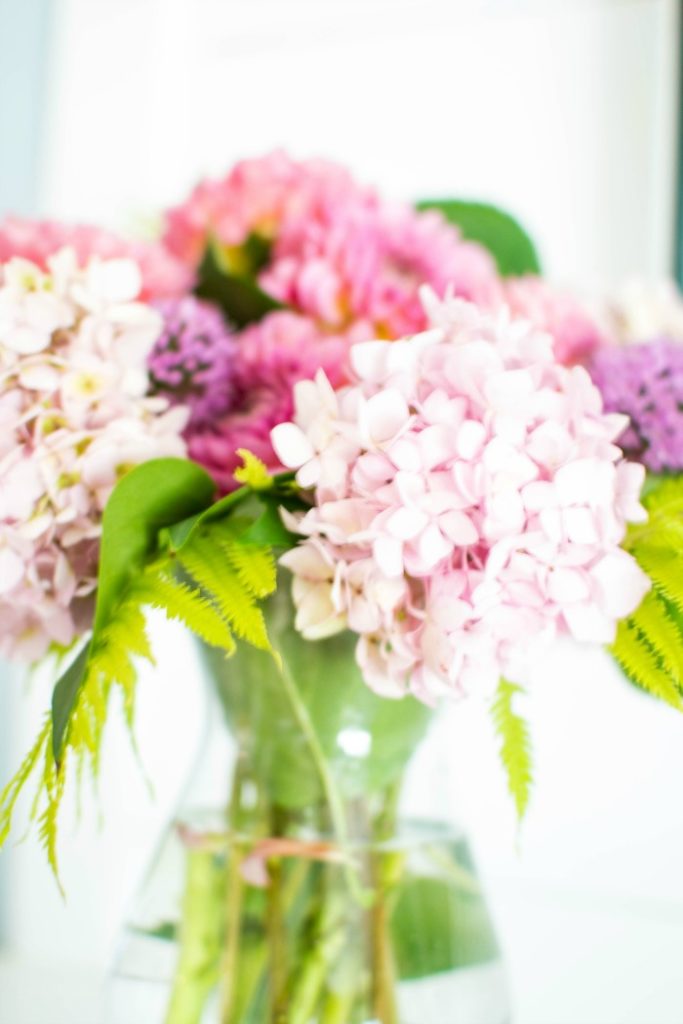 The bright bold pink against the soft blush pink of the hydrangeas makes a bright and cheerful arrangement for the mantel.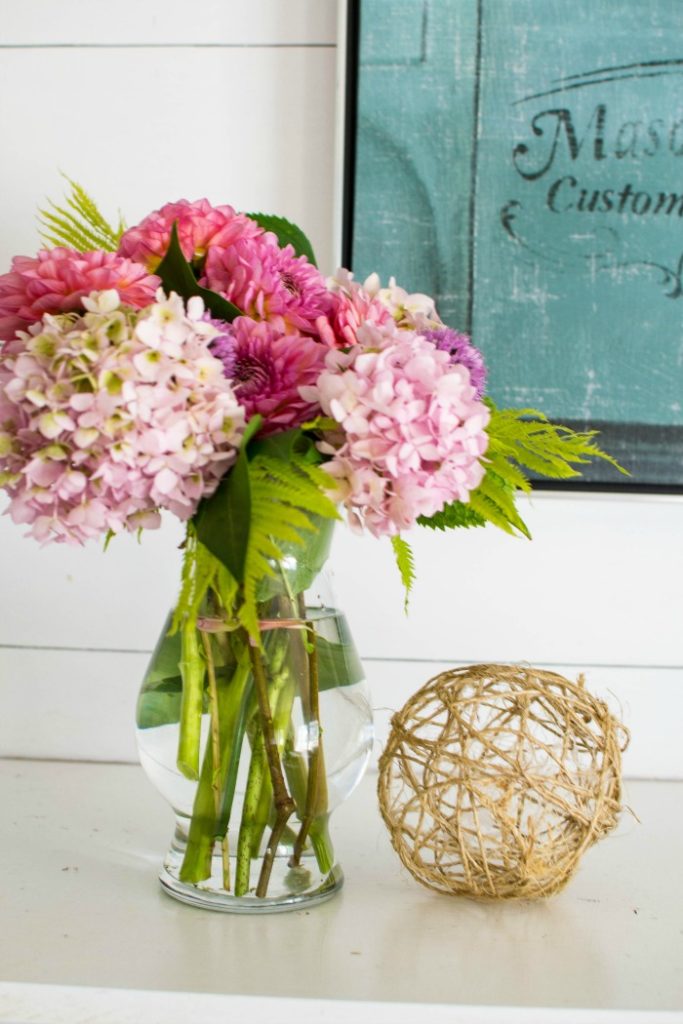 I tucked in a few bright green fern leaves to add a bit of contrast.
The second, and easiest way to arrange dahlias is to display them in a vase all on their own. Especially when they are such a pretty, vibrant color.
An entirely different look! This dahlia arrangement looks so pretty on my kitchen counter. Using a simple glass cylinder vase shows off their sturdy green stems!
With the dahlias all on their own, I needed to put they hydrangeas in some water, and grabbed a mason jar that was on the counter. So, I thought I would show you a third way I arranged them.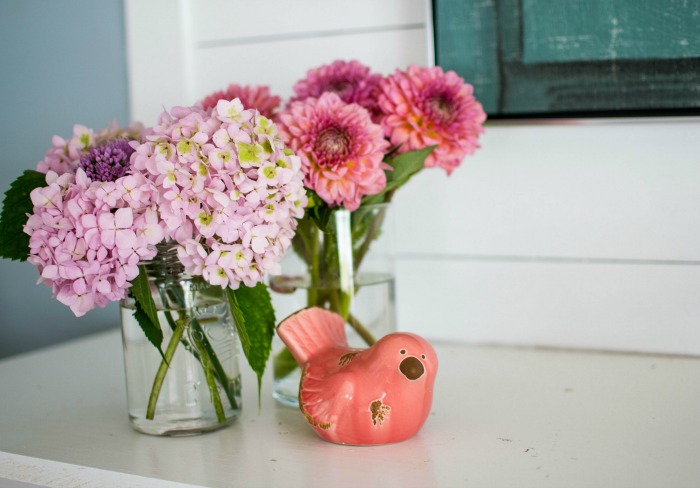 I would have loved to pop out the garden to cut some purple coneflower if it hadn't started to rain as three vases of different blooms grouped together would be optimum, but I wanted to show you how pretty (and more importantly easy) pairing vases of single types of blooms grouped together.
There isn't an easier way to create a show stopping centerpiece for a dinner party than placing a few vases of single types of flowers together in the centre of the table! Later you can move each arrangement to other rooms and continue to enjoy them in a whole other way!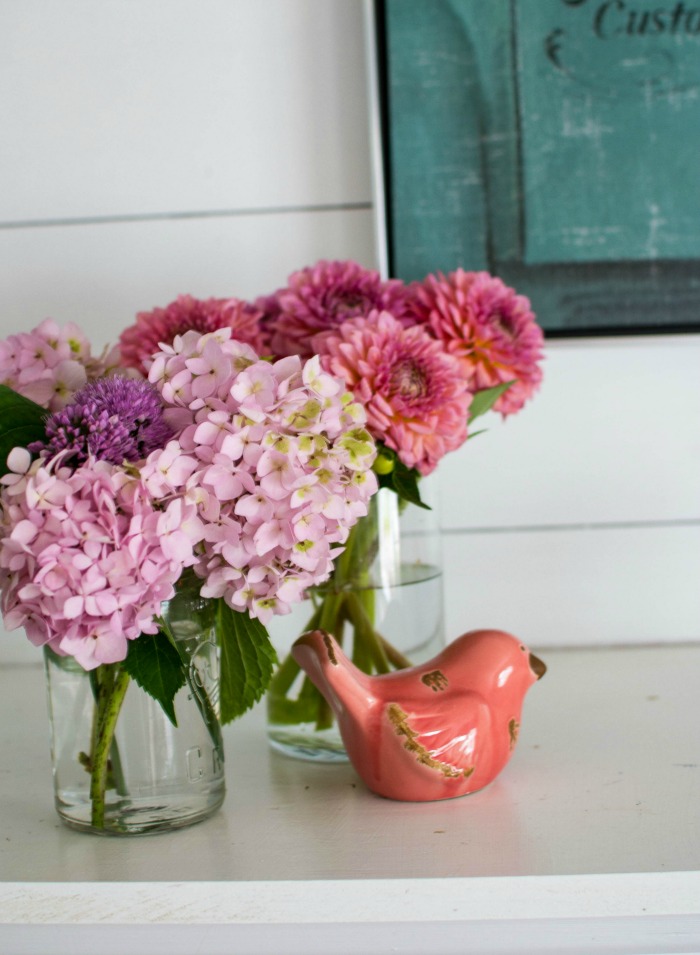 All the colours of autumn are popping up at the market this week. Sunflowers, strawflowers and mums of every color. I am looking forward to making some beautiful autumn arrangements in the coming weeks. Especially with our Thanksgiving and Halloween just around the corner!
I hope these 3 easy dahlia arrangements have sparked your imagination! If you are lucky enough to have them in your garden, don't be afraid to cut a few and bring them inside. Whether you display them all on their own or with a few other garden flowers you really can't loose.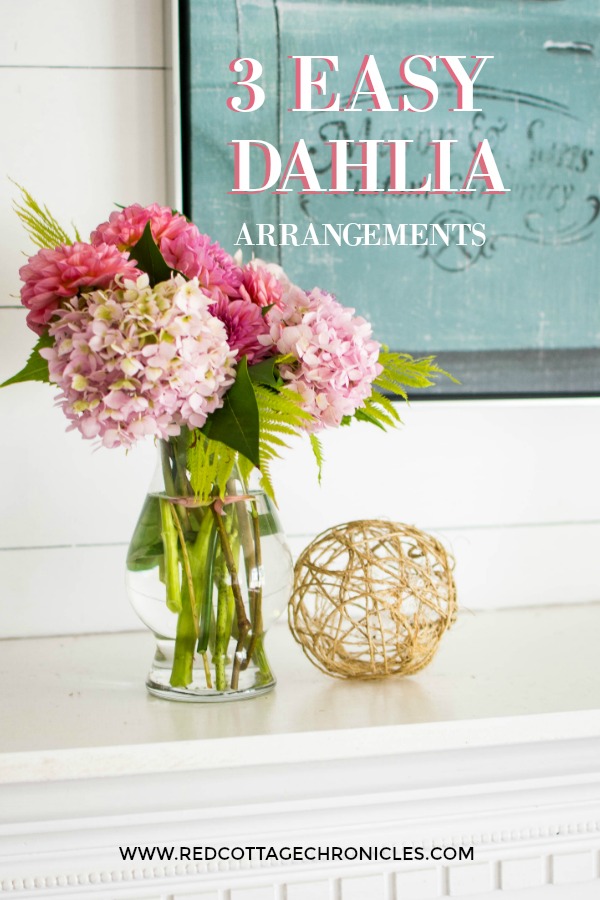 Be in the know! It may be a delicious recipe, a stunning tablescape, or decor tips to make your house a home! Simply click here to subscribe. I never sell or share your information, and you can unsubscribe at any time!
Until next time…..