I am so glad I was able to put my feet up for a few hours and check out what some of my favorite bloggers are up to. I can't help but share some of their great ideas for house and home, plus a few of my own favorite warm weather ideas!
This week has been a whirlwind! We have made some excellent progress on our kitchen renovation for the One Room Challenge (TM). We have done some dog sitting for my sister. Between her two, my nephews one, and our Tipper it was a full house! There is nothing quite like 4 golden retrievers vying for your attention!
I would appreciate it if when pinning projects, you pin from the original bloggers post! If you want to pin this whole post however, please feel free to pin the image below!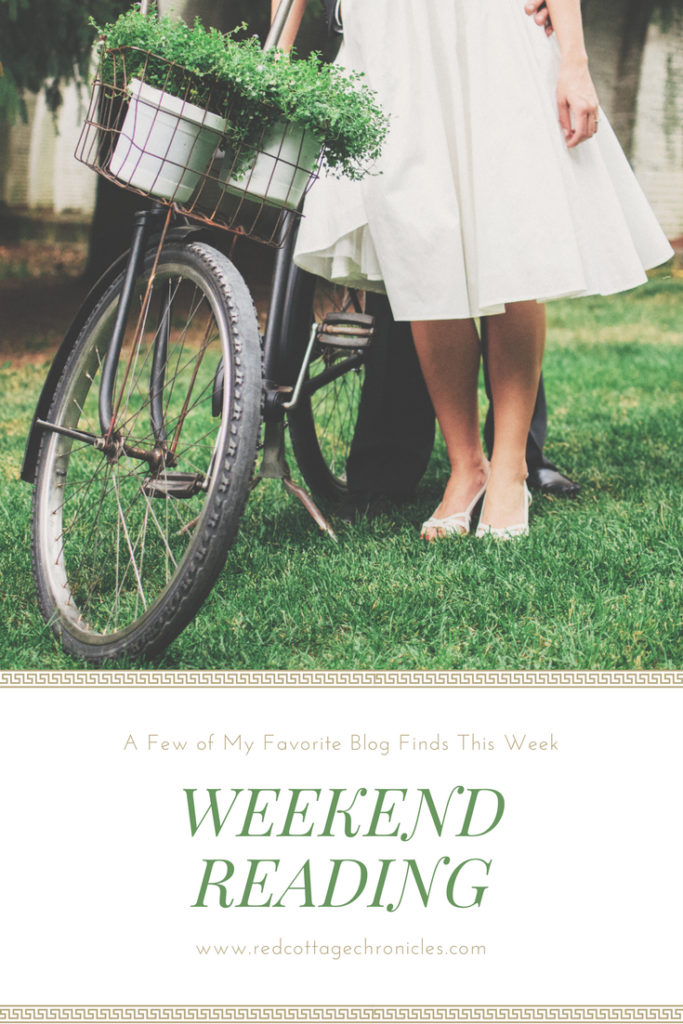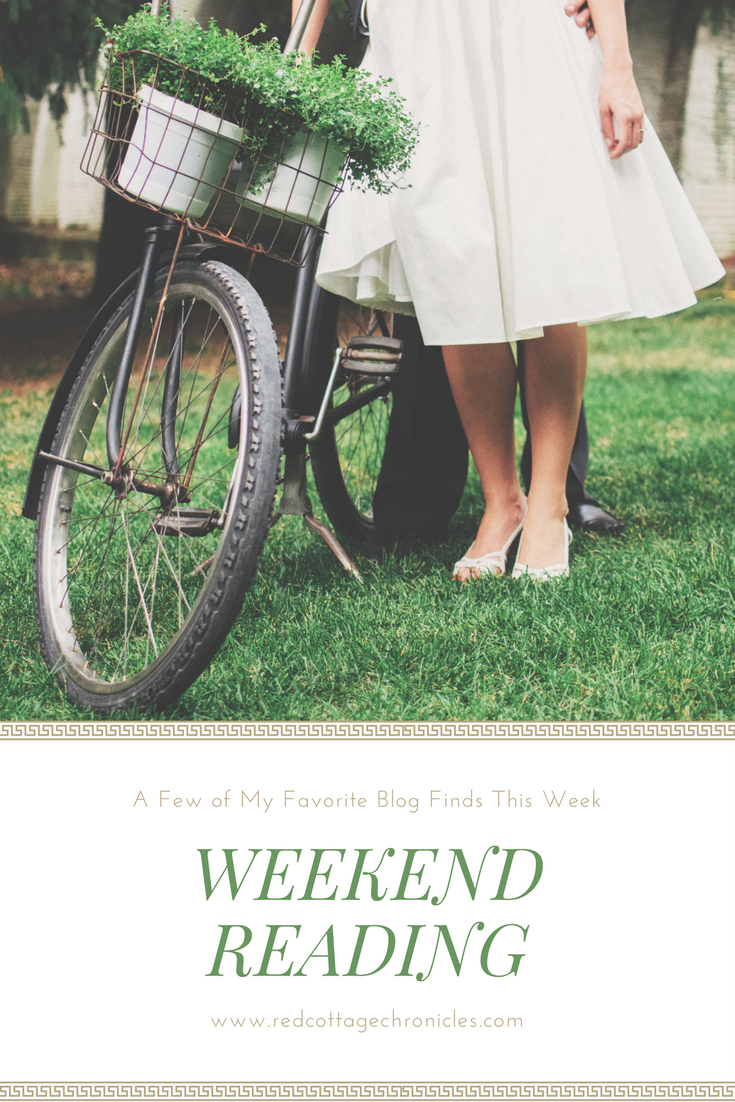 I love a good thrift store makeover and what Leanna from Of Fairies and Fauna Craft Co. did with this old picture is genius! Lets just say, it doesn't look like this anymore.
Florence from Vintage Southern Picks upcycles a damaged lampshade with some pretty doilies. Very creative indeed.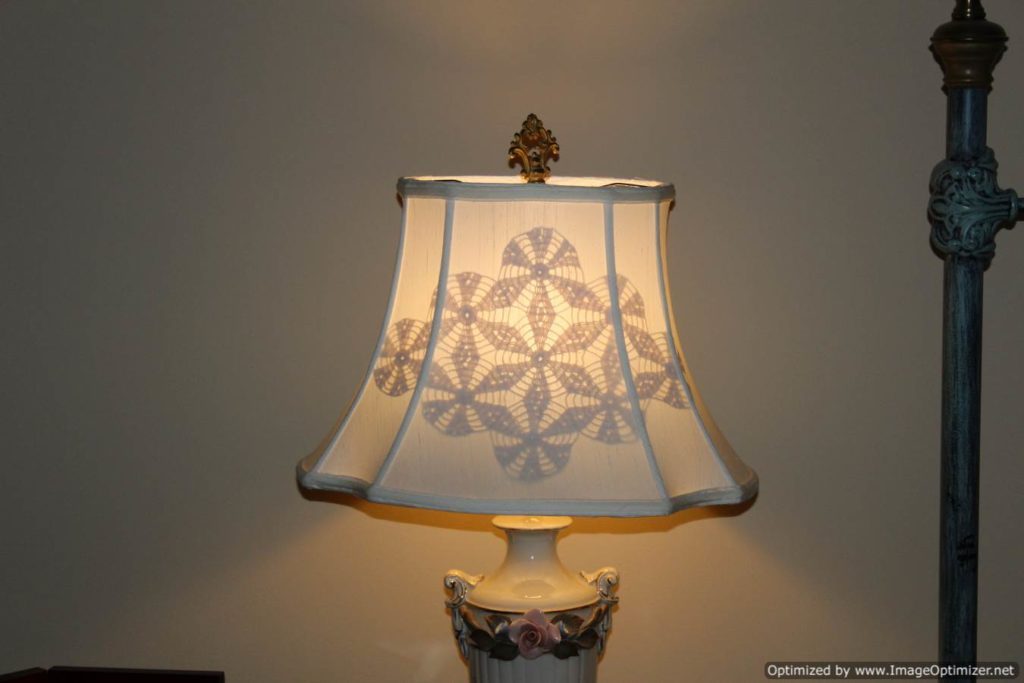 For a healthy dose of vintage farmhouse ideas you have got to visit Angie from Knick of Time! She has decked out her farmhouse guest room for spring and it is so incredibly charming.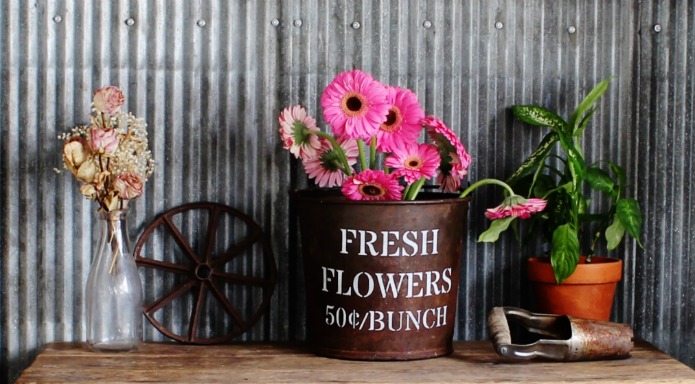 It finally felt like spring the last few days. I am so ready for getting outside in the garden again. Patti from Hearth and Vine shows us how to create a lovely planter that doubles as a candle holder. How cute would this look on the patio this summer!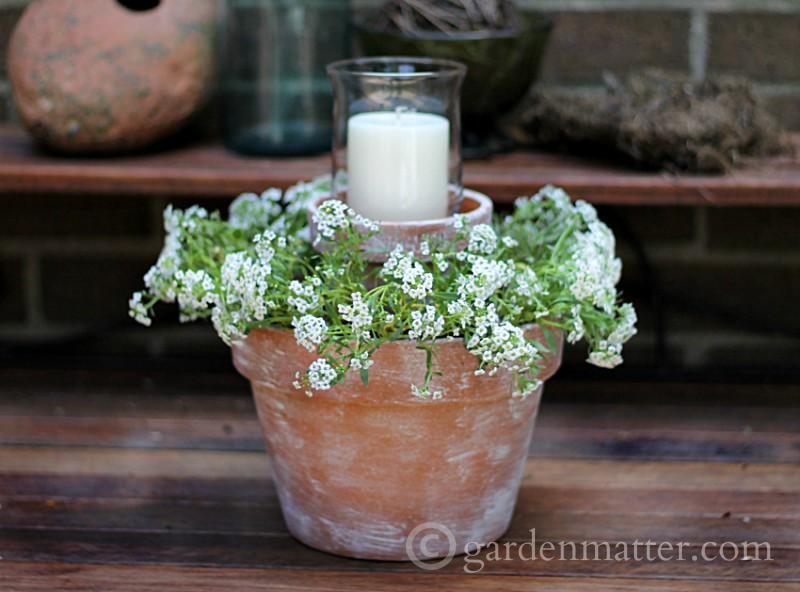 And speaking of summer, I cannot wait to get outside and starting dining alfresco again.
I love this spring tablescape for its' refreshingly simplicity.
I have been following Dear Lillie for a few years now, and I am swooning over her gorgeous screen porch!
Finally, you can find some great warm weather ideas for your house and home here and here.
Until next time…..