If you are looking for spring wreath ideas, look no further! I found something at the thrift store this month that inspired my spring wreath that isn't your typical wreath and you will never guess what it is!

The Rules:
Upcycle an item(s) from a thrift store, resale store, or garage sale into a new piece of decor.
There's no monthly theme.
There's no budget to stick to.
Meet the Hosts
Amanda | The Kolb Corner Erlene | My Pinterventures Kim | Made in a Day
Dru | Red Cottage Chronicles Pili | Sweet Things
Shirley | Intelligent Domestications Debra | Shoppe No. 5 Marie | DIY Adulation
Chelsea | The Johnsons Plus Dog Jes | My DIY Envy Ann | Duct Tape and Denim
Molly | Just a Little Creativity Ashley | 3 Little Greenwoods Kimm | Reinvented
Kim | Farmhouse Made Victoria | Dazzle While Frazzled Sara | Twelve on Main
Chelc | Inside the Fox Den Sue | A Purdy Little House Michelle | Our Crafty Mom
Sherry | Savvy Apron Jennifer and Vicki | 2 Bees in a Pod Lora | Craftivity Designs
Ali | Home Crafts By Ali Denise | My Thrifty House Colleen | Life on Kaydeross Creek
Toni | Small Home Soul Michelle | Michelle James Designs
Medina | Grillo Designs Karen | Dragonfly & Lily Pads
Make sure you follow our board on Pinterest for more upcycled decor inspiration!
---
---
And now for more thrifty goodness!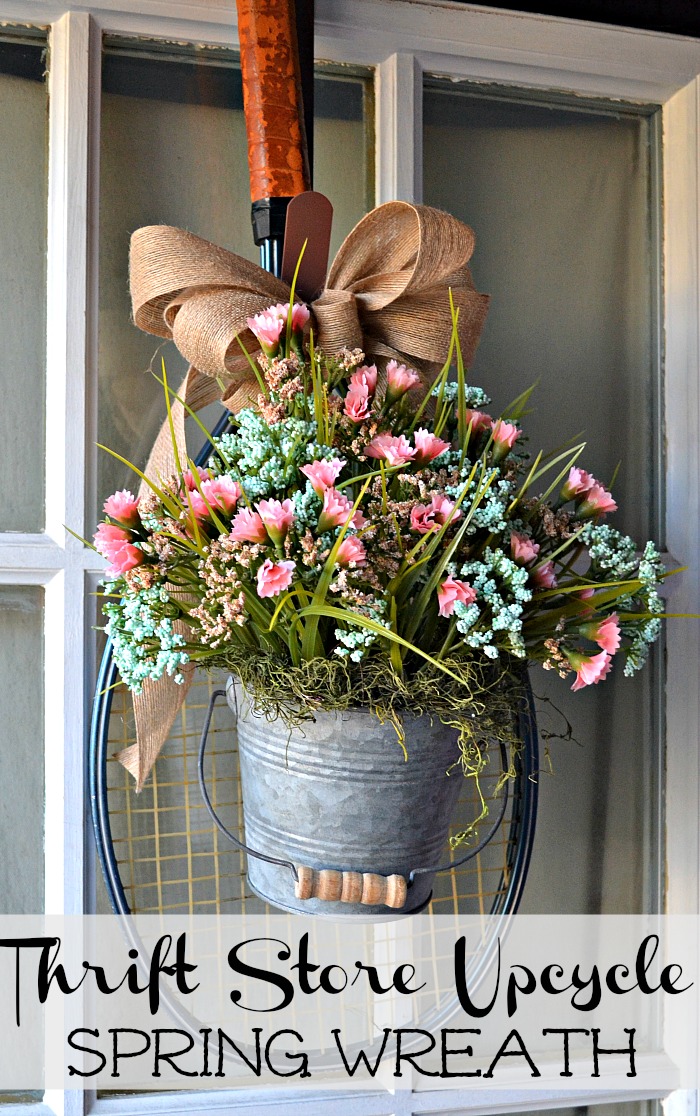 Every time I came home lately and was greeted to the site of my winter wreath, I knew it was time to switch it out to spring. While I love a pretty traditional wreath, and usually have one adorning my front door most seasons, for some reason I like to do something come springtime. Last year I made this pretty flower basket to hang on my screen door, and I loved it so much I am using again this year in my screen porch.
Just like last months' thrift store upcycle project, I was wandering around the local Goodwill store trying to muster up some inspiration. While I do love a good upcycle project, I don't like to upcycle just for the sake of it. I am always looking to upcycle something that I can really put to use in my own home. Combing the usual aisles of housewares, furniture and fabric didn't bring me any inspiration. What did catch my attention was a big barrel of sports equipment. Hockey sticks, baseball bats and tennis rackets poked out of the top of the barrel.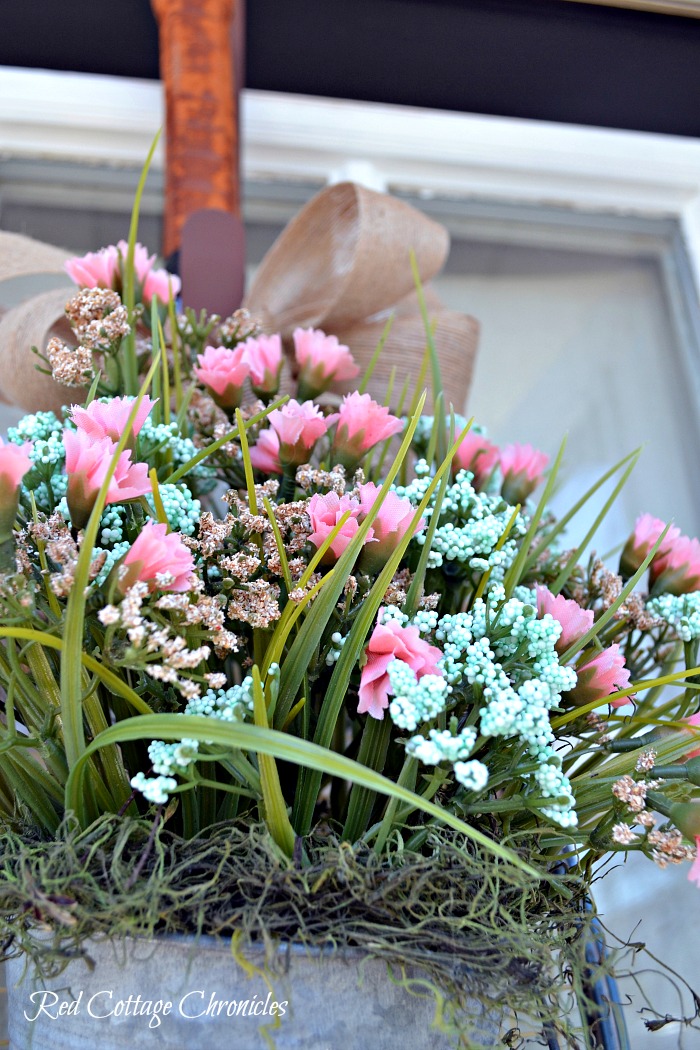 Many moons ago I loved to play tennis and would spend many a summer as a youngster at the local tennis club. Even as a young adult my husband or brother-in-law and I would hit up the local courts for a fun game. I was never going to win Wimbeldon, but it was at that moment when I spotted those tennis rackets that I remembered how much I used to anticipate the return of warm weather so I could get back to playing again.
I actually momentarily thought I could just put my own tennis racket to use for this project that suddenly popped into my head, but then I thought "heck no". I think I might just hit the courts again this year. Slowly, mind you, but give it a go just the same!
With my idea brewing in my head I grabbed a tennis racket out of the barrel and set to looking for an interesting vessel to hold a few flowers. I found this little metal bucket and $3.50 later I was on my way.
Unfortunately my photo's of the unadorned tennis racket and bucket got lost on a damaged memory card, so we will pick this project up with the first step!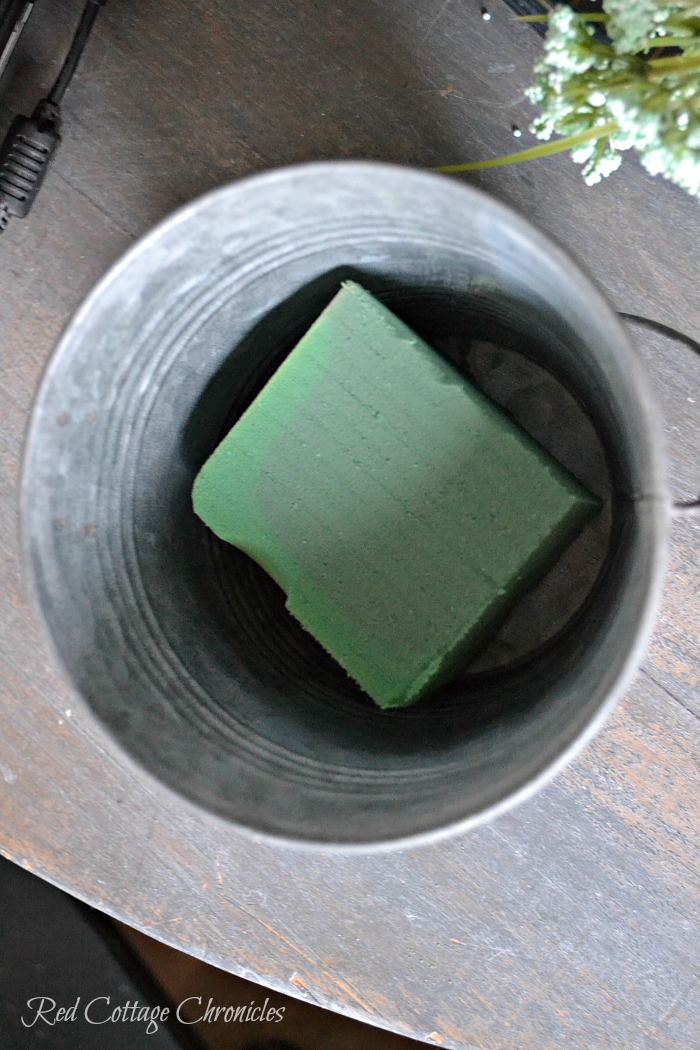 I had some floral foam for wet floral arrangements, but it worked just fine this project. This is the first piece I cut, but I wanted it to fit tighter, so I cut another piece a bit larger so that it pretty much wedged in the bottom.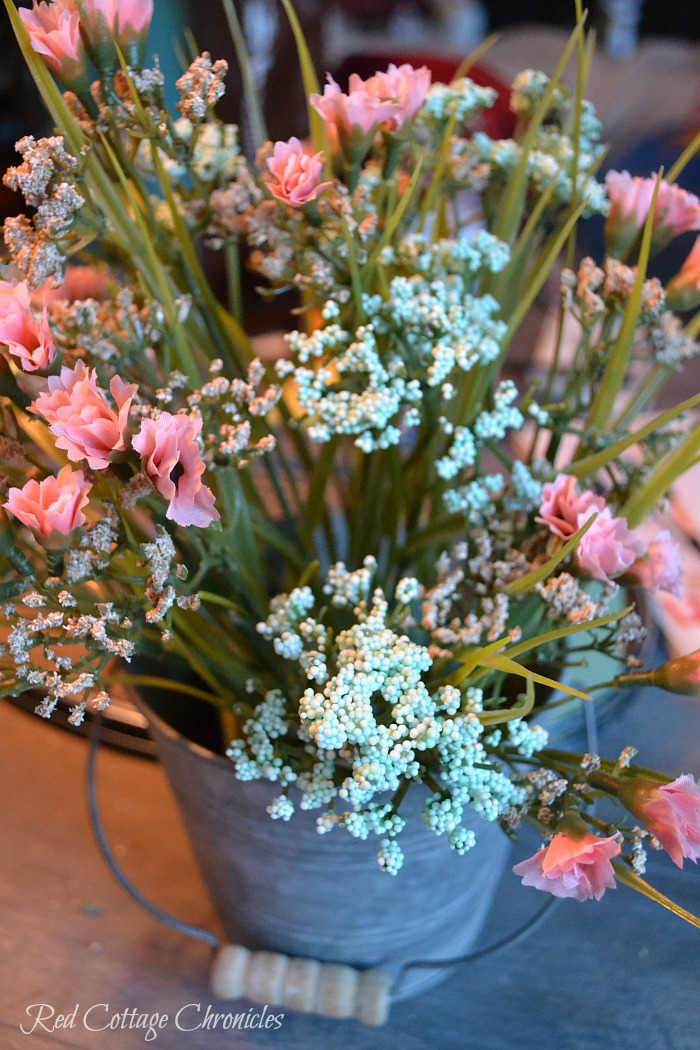 Michaels had a sale on their spring faux flowers for 50% off! Instead of a several individual blooms, I purchased two "bushes" of blooms. Using wire cutters, I cut each branch off the bushes and ended up with enough to fill this little bucket. I inserted them at various heights, making sure the colors were evenly arranged and not clumped together.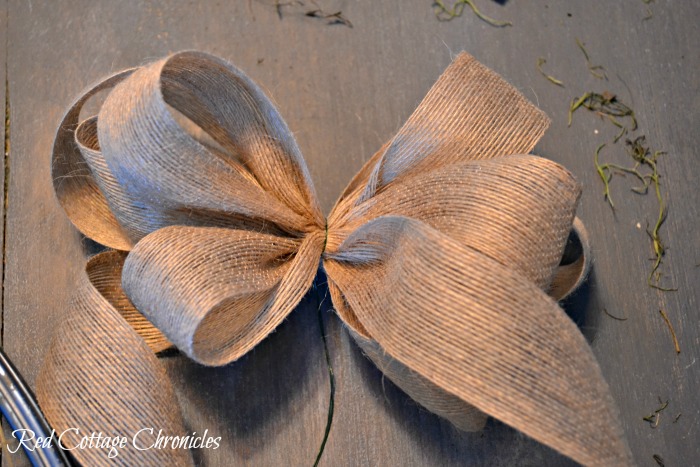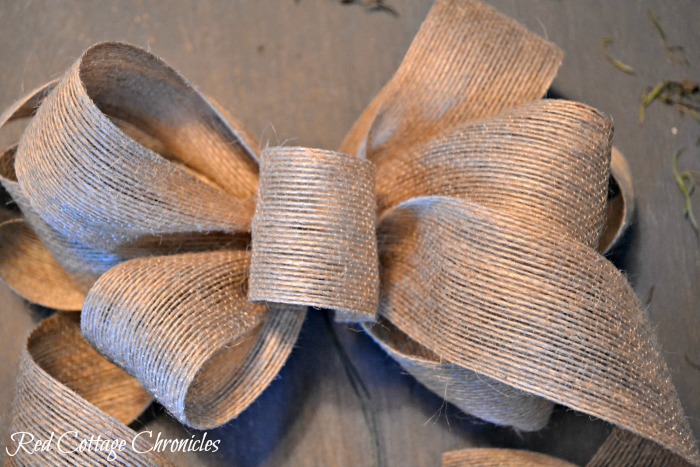 I used a burlap ribbon to create a simple bow, and finished the center simply by gluing a short piece of ribbon into a circle. A little drop of hot glue secured it in place. I am not very good at ribbon making and never manage to get the perfect middle hoop to hide the wire, so I turn to this method to make it look finished!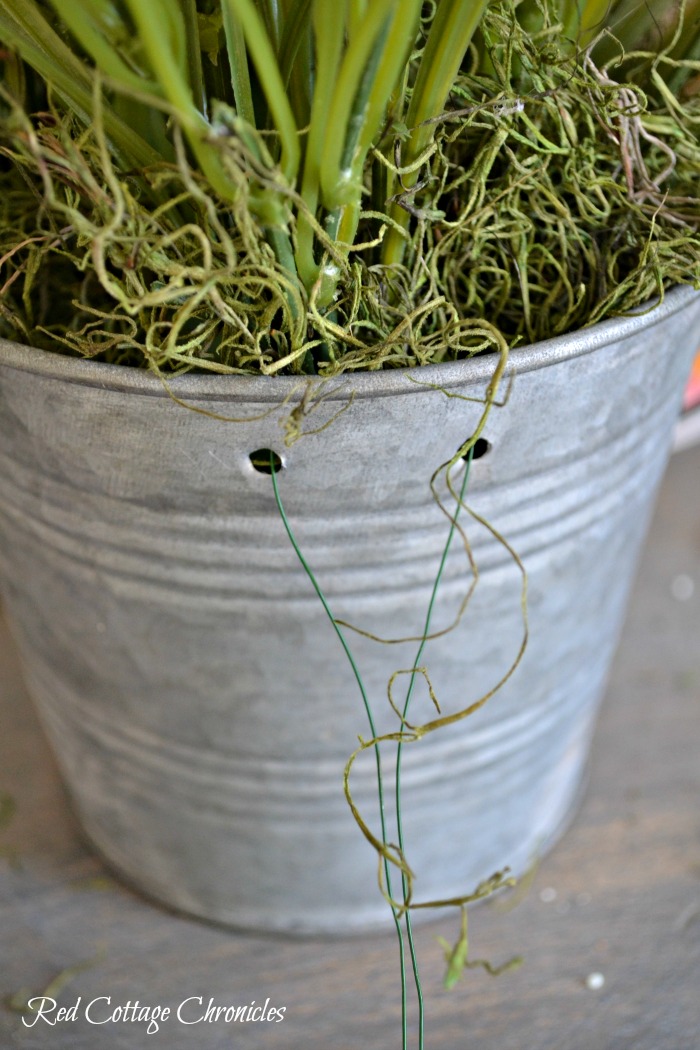 To attach the bucket to the tennis racquet I drilled two small holes in the back and threaded a wire through. This made is simple to twist the wire around the strings of the racquet.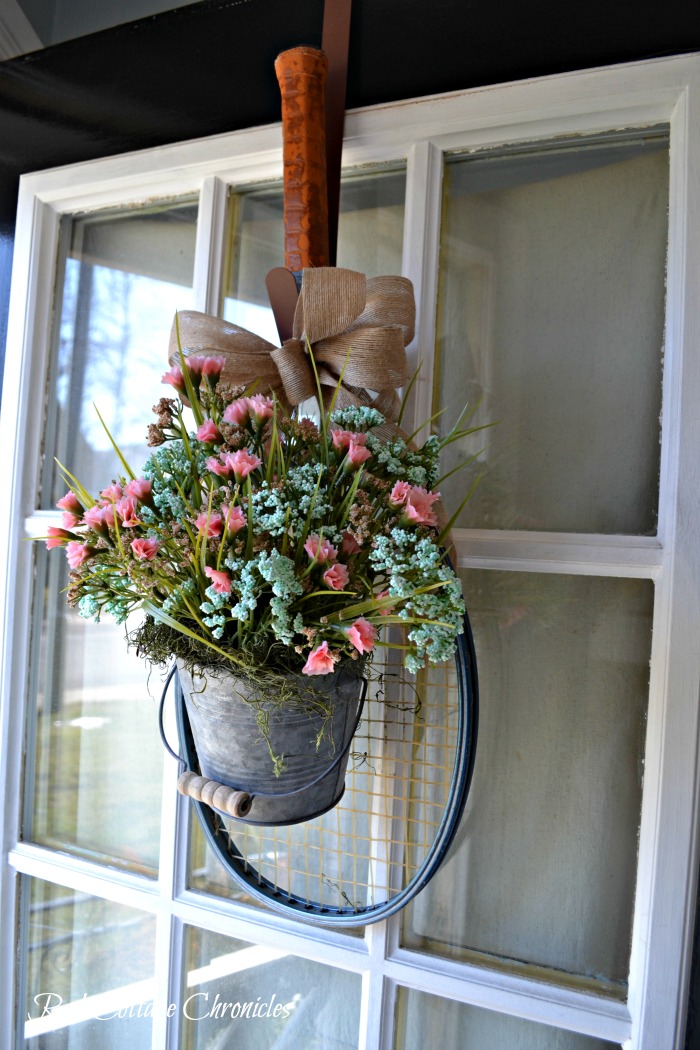 I attached the bow to the base of the handle and voila! I have a new spring wreath for my front door that inspires me everyday to hit the tennis courts as soon as the weather turns warm!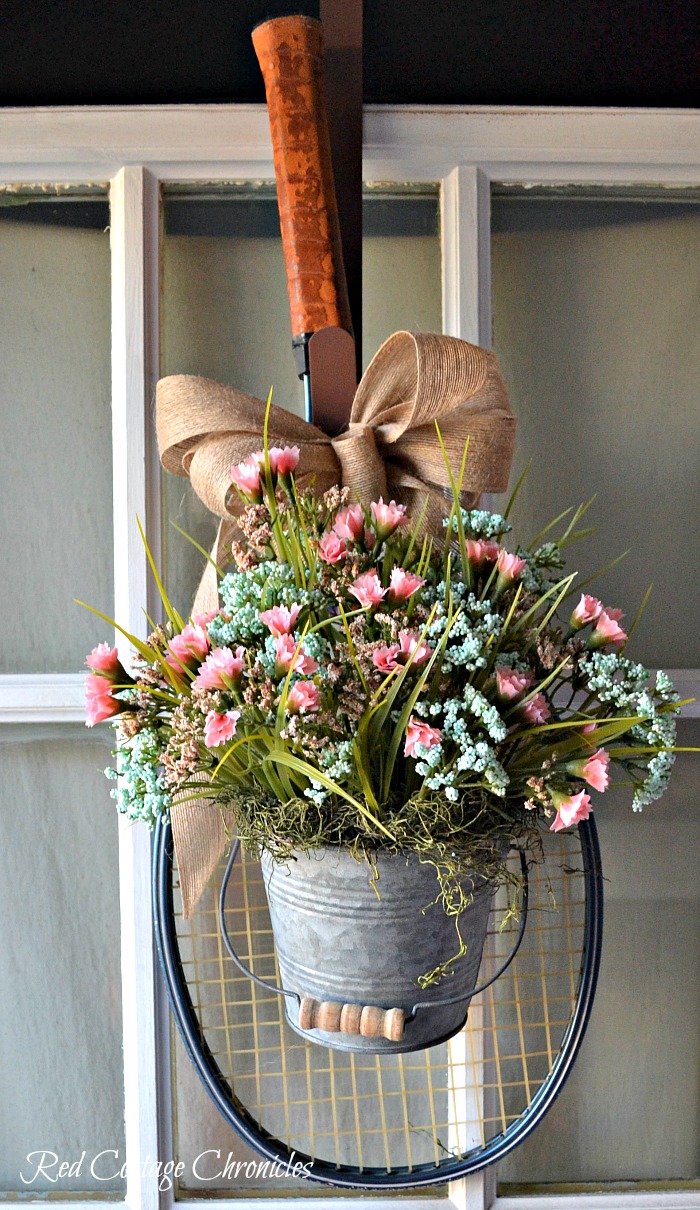 Until next month….

Check out what my fellow upcyclers created below!