Our Black Farmhouse Sink – Two Years Later
It has been almost two years since we installed our black farmhouse sink. I thought an update post was long over due!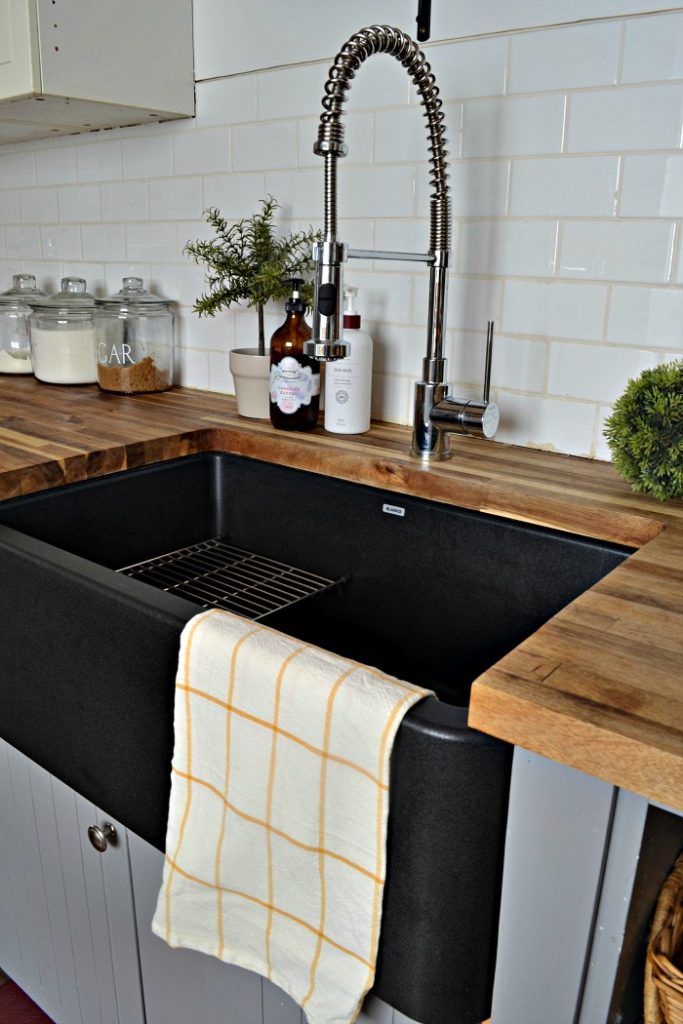 When we renovated our kitchen as part of the one room challenge in the spring of 2017. After dreaming of a white farmhouse sink, I made the bold decision to choose a black sink instead of white! I have had some questions asking if I am glad I made that choice, whether it is easy to clean, and if dreaded water spots are a problem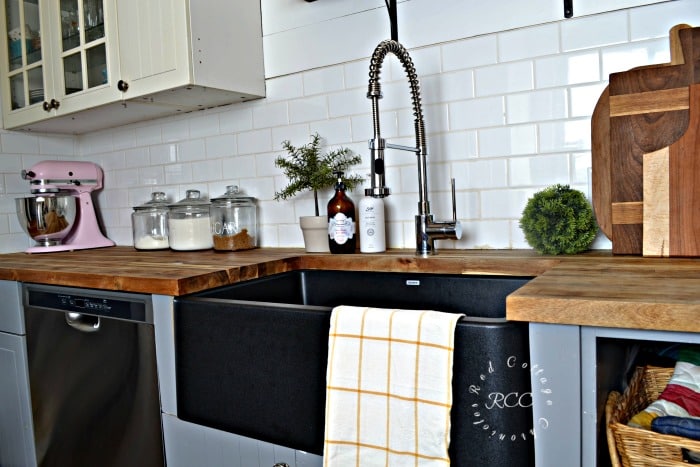 I am happy to report that I am still loving my sink. And, I am so happy I chose the black sink. It really is the focal point of the kitchen. I am especially happy that I choose this Ikon sink from Blanco. The granite composite material that it is made from, for our household, is so much better than porcelain. The sink we used to have was porcelain and I broke far too many glasses and plates putting them into that sink when I wasn't being careful.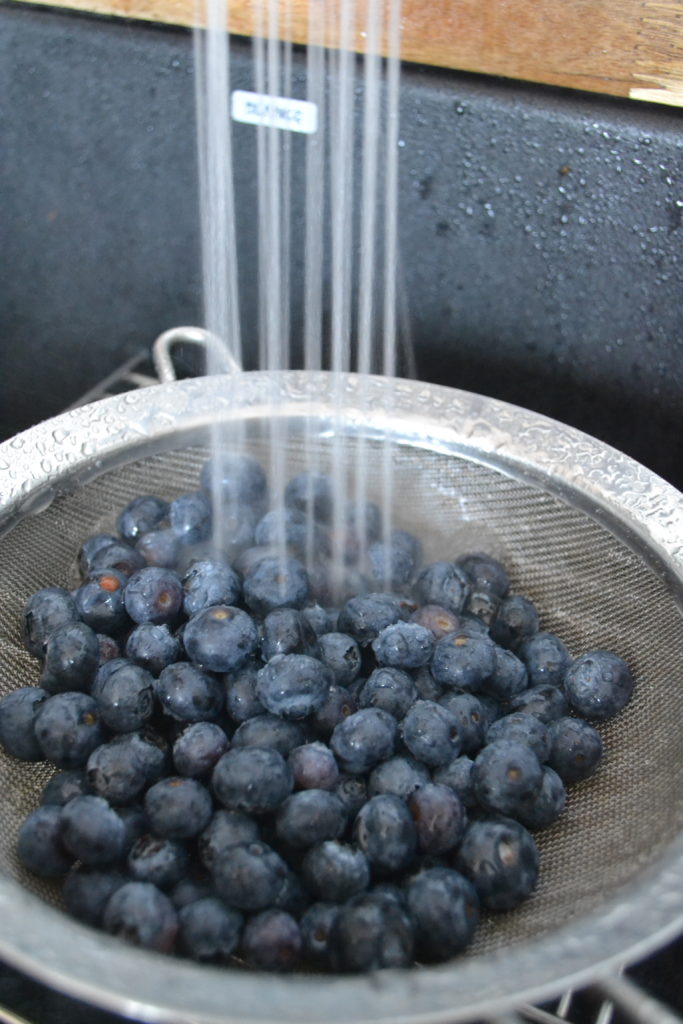 As far as cleaning the sink, I simply use the same dish soap I use for hand washing my dishes with soft cloth to wipe it clean, and then rinsing is super easy with the Diva faucet using the spray setting. A quick wipe dry with a tea towel and it is good to go.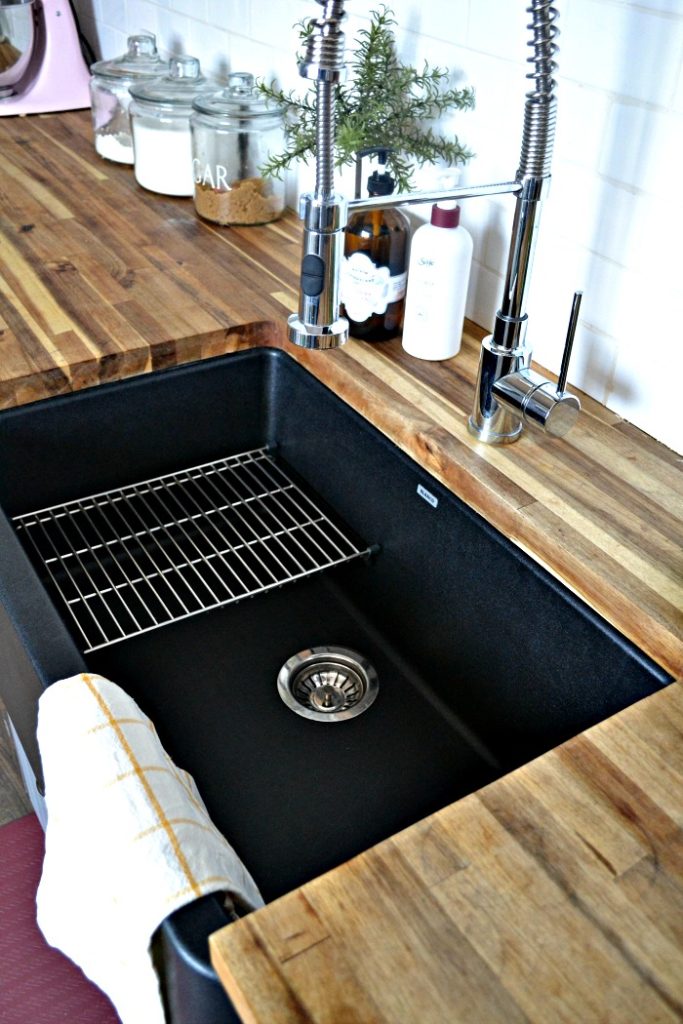 With regard to water spots, I can't say that they have been a problem. We do not have hard water, so if you do have hard water then if you don't wipe it dry then I suppose that could be an issue. But, honestly even after several days of not getting to give the sink a good clean water spots are pretty much nonexistent.
So far I have not had any scratches to the surface and I am not easy on my sink! I make the majority of our meals at home and do a fair bit of baking, and usually just throw dishes and pans into the sink as I go.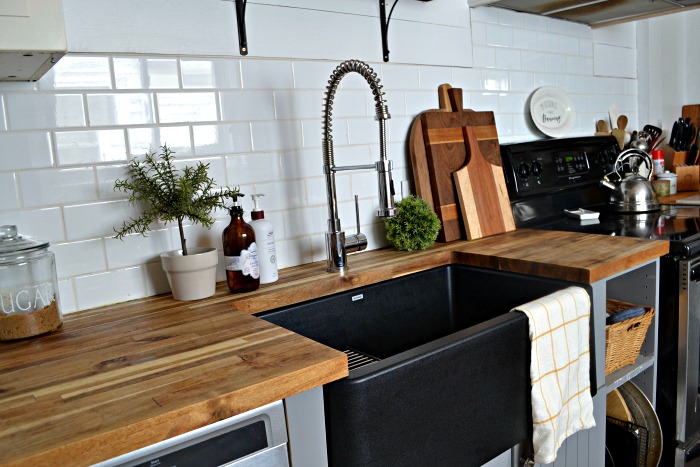 In the almost two years that we have had it, a couple of times I felt the colour was looking a little bit dull, not quite as vibrant as it was brand new. I had seen a tip that mineral oil worked well to restore the luster and deepen the colour back to new. I didn't have any mineral oil, but used a bit of olive oil on a clean paper towel and it worked like a charm.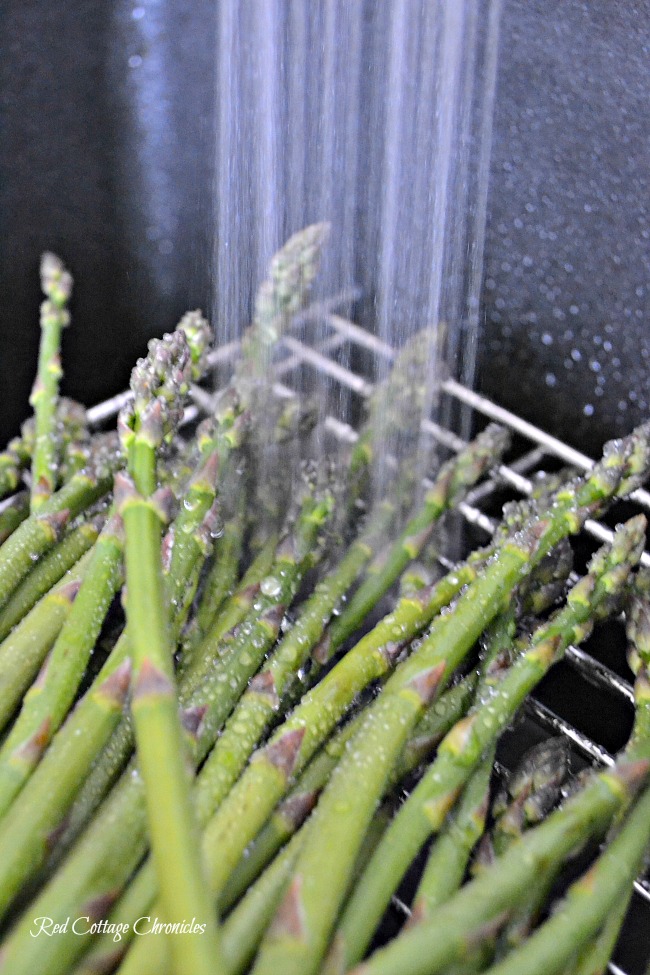 I almost always leave the metal rack in place because it is the perfect spot to air dry a few dishes or to rinse fruit and vegetables. About once a week I will give it a wash with mild dish soap and put it back in place to air dry. It is sturdy and solid and the finish is just like new.
We are hoping to do replace our kitchen cabinets in the next year or two and will definitely be keeping our black farmhouse sink. The only thing I will do differently is to have a custom cabinet built for it. Since we were only doing a refresh of the kitchen last time, we did just modify the existing sink base cabinet to fit this sink. Since we will be updating all of the cabinets, it will just be much easier and more custom to have a cabinet made to fit.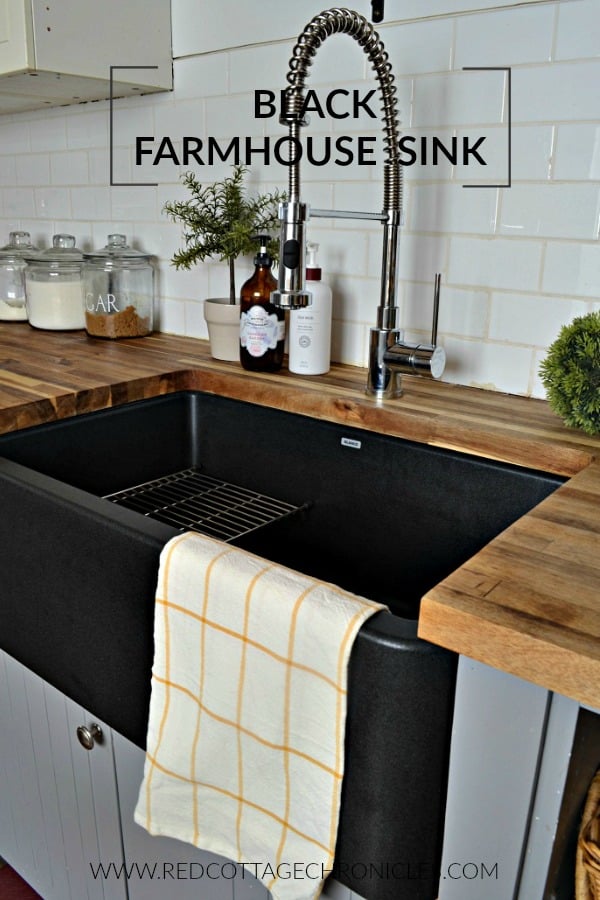 If you are thinking about a black farmhouse sink and have any questions that I didn't address here, please feel free to leave me a comment!
Until next time…..