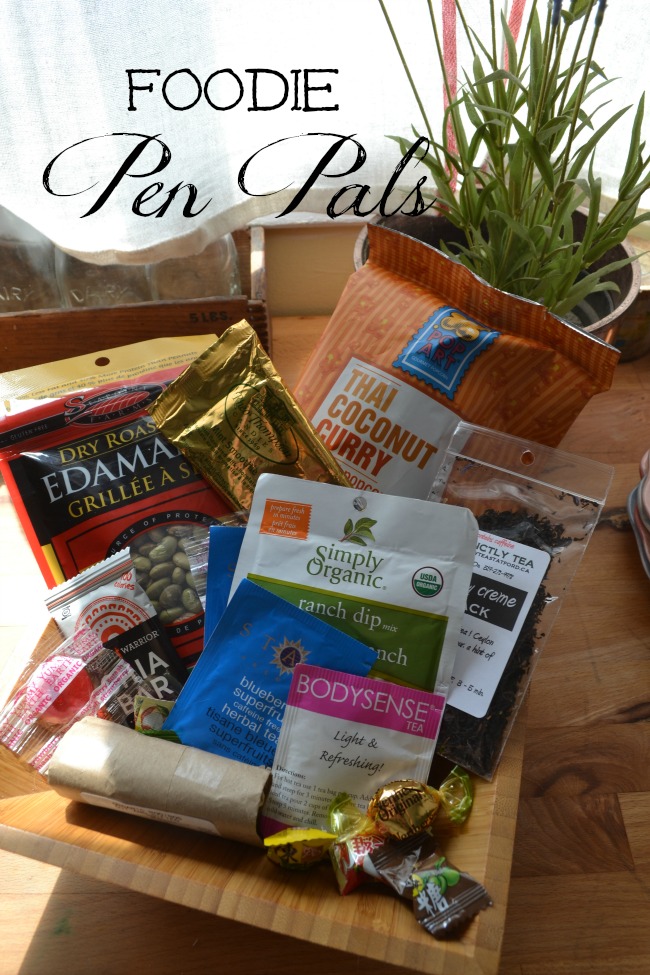 When is the last time you got something in the mail that you actually wanted to get?!  With the age of technology my trip to mail box these days brings nothing but bills and junk mail.  That is why I was so excited to find the Food Pen Pals Program.
I remember going to the movies to see Julie and Julia.  This was long before I ever even thought about writing a blog.  I thought it was so cool that she got random foodie things in the mail from readers of her blog.  Who doesn't love a surprise! Especially when it is a food!
I stumbled upon the Foodie Pen Pals program which is put together each month at The Lean Green Bean.  There is no commitment to sign up each month, but when you do she sends you a match from your country (US or Canada) and your task is to put together a food package based on likes and dislikes that you have shared with your pen pal via email.  The suggestion is that you don't spend more than about 15 dollars, so it is a bit of a challenge as well!
Packages are to be mailed out by the 15th of the month, but since April seems to have gotten away on me, I didn't get mine in the mail until the 16th!
I have participated several months and am always impressed and delighted by  of the food packages I have received.  In the past I have received awesome foodie magazines tucked in with the non-perishable ingredients to prepare a recipe from the magazine.  I have received a cedar board all the way from a family mill in BC.  Syrups, jams, healthy snacks, chocolate, and so much more.
This month I was matched with a pen pal in Stratford Ontario who put together an awesome package of chocolate, edamame, wonderful teas and other treats!
See that gold chocolate package in the picture?  It is just the wrapper!  The chocolate did not last long!  The ranch dressing is already mixed up for a sandwich spread and I will be enjoying a cup of tea on the deck this afternoon.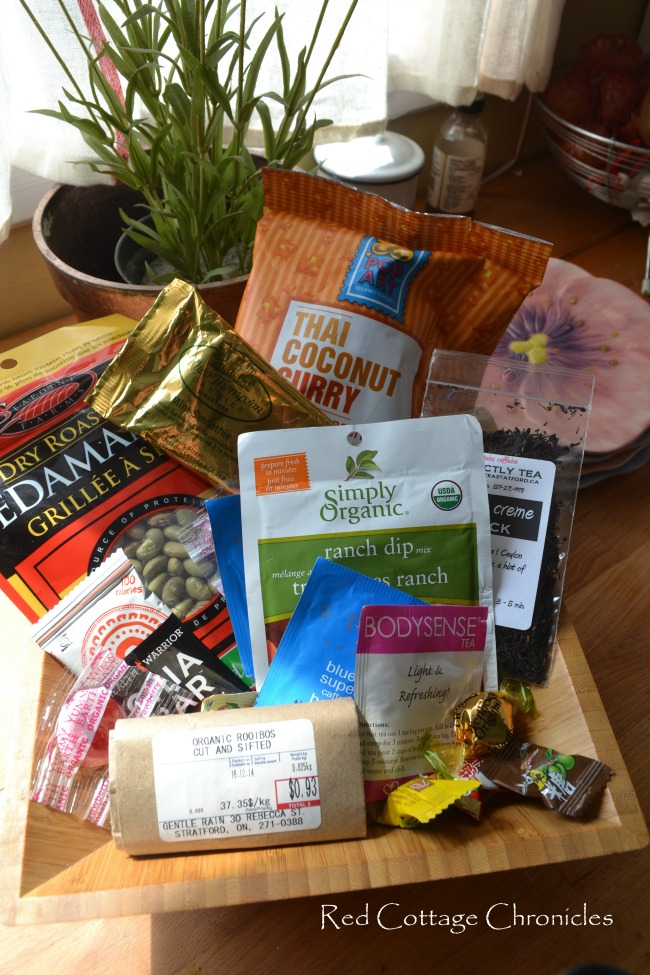 The number of participants in Canada are few, so it always great to add new names to the list!
If you are eager to get a package in the mail that is something you will actually look forward to, why not pop on over to the Lean Green Bean and register for next month's Foodie Pen Pal Exchange.  Just maybe I will get matched with you!
Until Next Time……
Maureen