Have you all been enjoying our weekly Christmas series as much as I have! Each week we have had a different theme, beginning with Christmas wreaths. This week we were challenged to create a DIY Christmas gifts for the home. It didn't have to be Christmas related, just a gift that you could give to someone as a gift at Christmas that was for their home.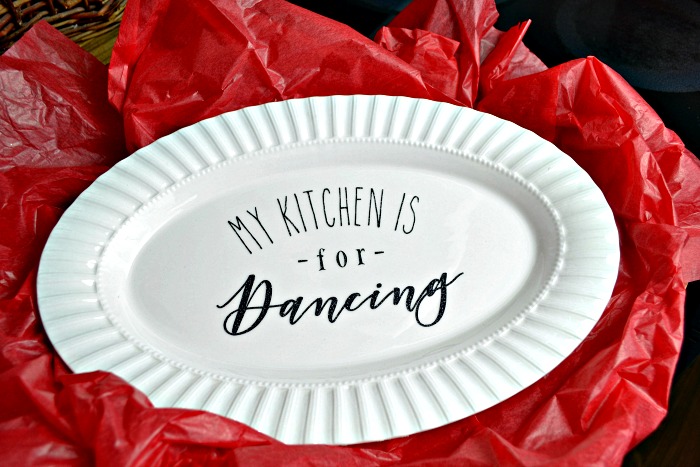 Oh my goodness, I had so many ideas, but most leaned towards personal gifts (that I will be sharing in future posts), rather than gifts for the home.
I am really happy with how my project turned out. So much so, I will have to make another one to give away because I am keeping this one for myself!
I used my new Cricut Maker for this project. I have had it for less than a month and I have been using it constantly. I can't wait to show you the Christmas sign I made my daughter!
I love this quote, "My Kitchen Is For Dancing". I don't know where I first saw it, but my husband can attest to the truth of this! Often he will be in the living room while I am in the kitchen baking or tidying up, headphones on, dancing like no-one is watching!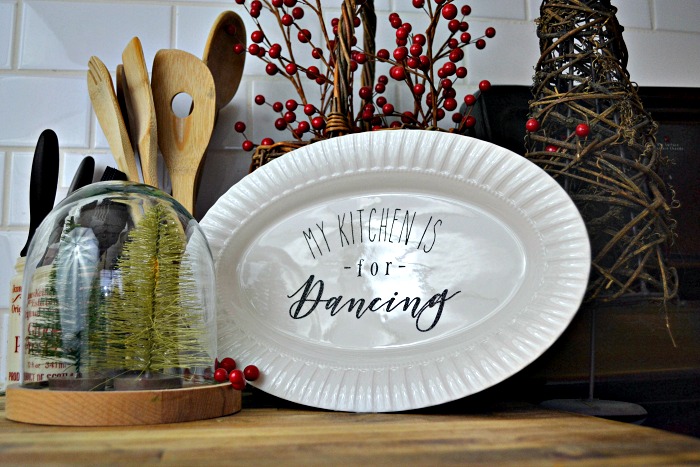 The hardest part of this entire project was choosing the fonts. I have made it easy and you can find it here!
I used glitter vinyl in black. It was a bit tricky to see the cuts, but the Cricut Light Pad makes it really easy to see.
I picked up the oval plate at the dollar store. It liked how it was flat on the bottom, but had the detailed edge and measures about 8 inches long by 6 inches high in total. The image is about 5 1/2 by 3 1/2 but can be adjusted to fit your project by clicking customize.
After I cut the vinyl, I used transfer tape to position it on the plate. I just eyeballed it, but if you are really particular you could measure to ensure it is centered.
You will notice on the video below that I added the word 'for' in separately. That was my own mistake. I originally had chosen a font for that word that was too small and I wasn't happy with it. Instead of cutting the entire thing over, I just cut the that word and positioned and transferred it to the plate separately.
However, I did go back and edit the file in design space, so you will be able to cut and transfer the entire thing at once!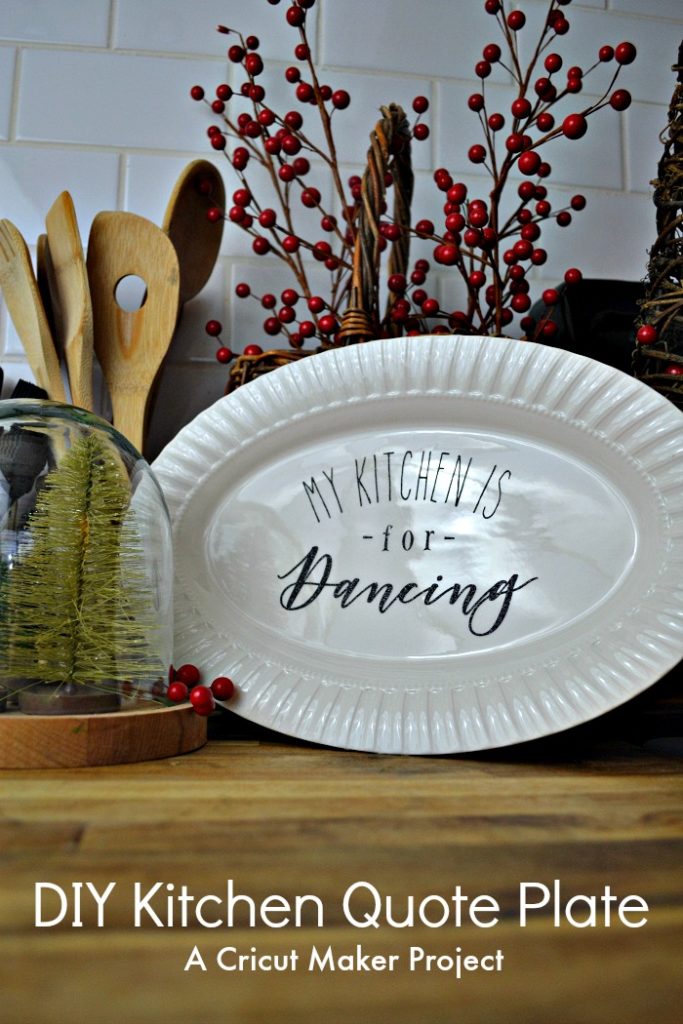 It was as simple as that!
Now, don't forget to scroll down and see all the home decor DIY Christmas Gifts you could be making to give (or to keep) this Christmas!
Until next time…..