Chocolate Cream Pie…..enough said!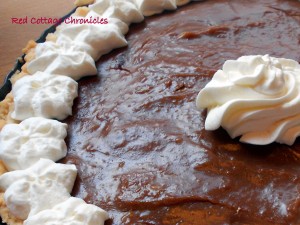 Begin by blind baking a pie shell at 425 degrees for 16 to 18 minutes.  I used a flan pan, but a pie plate is perfectly fine!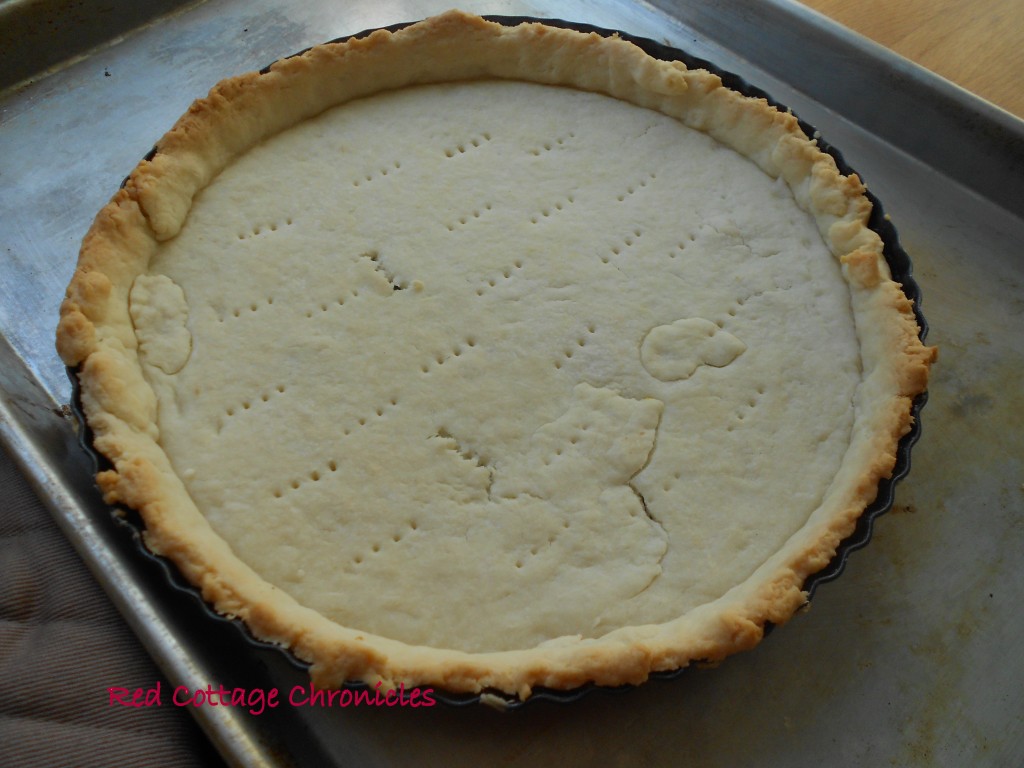 Melt 125 grams of milk or dark chocolate over a double boiler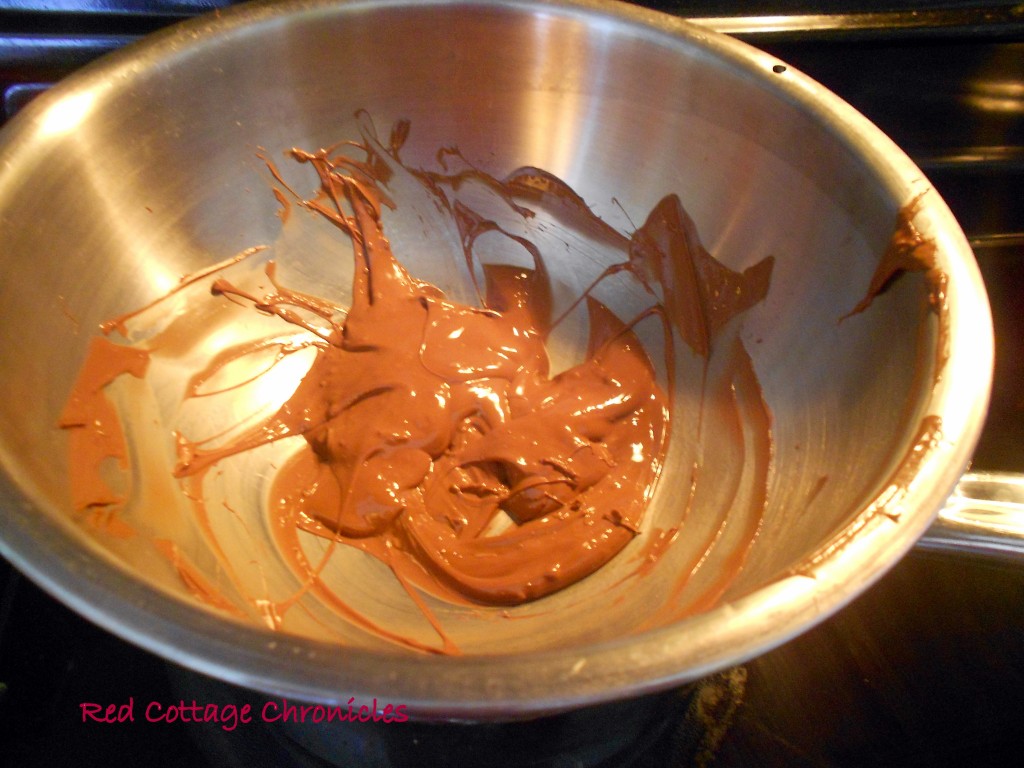 In  a thick bottomed saucepan add sugar, milk and vanilla and bring to boil.  Do not disturb the sugar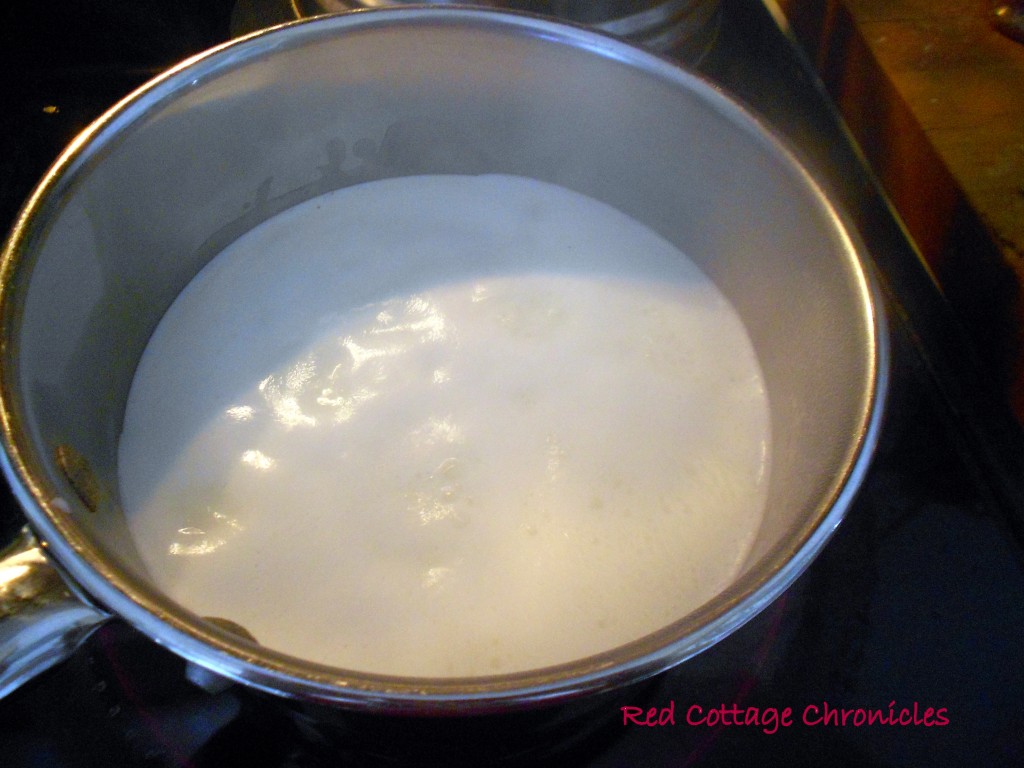 Meanwhile, beat egg yolks and whole egg in a stainless steel bowl.  Combine the cornstarch and sugar and mix into the eggs.  Beat with whisk until perfectly smooth.  This really takes just a minute to acheive a nice smooth mixture.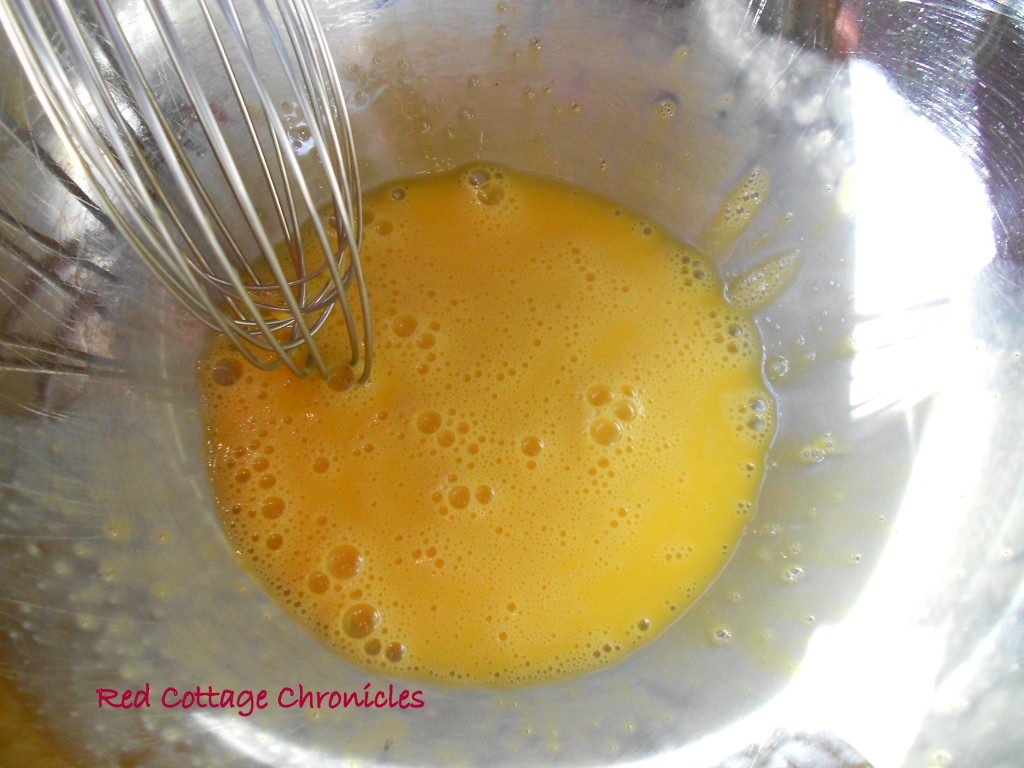 Temper the egg mixture by slowly whisking in hot milk in a slow, thin stream.  Return mixture to heat and bring to a boil, whisking constantly until mixture is thickened.  Again, this will take only a minute or two, so watch carefully!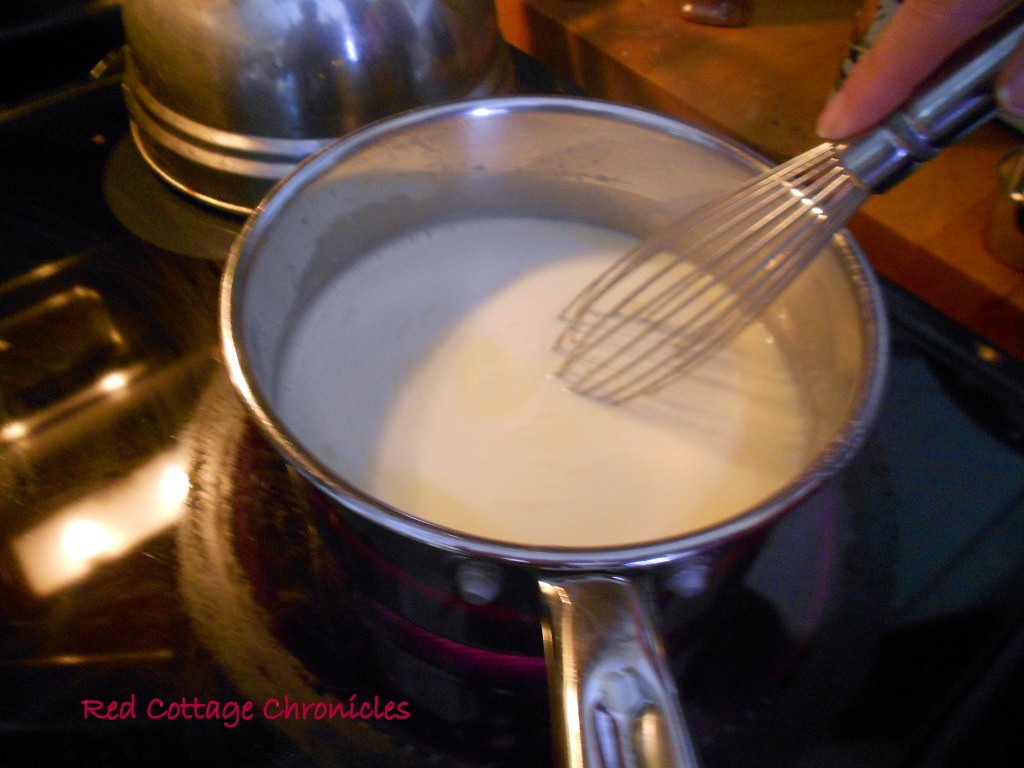 Remove from heat and add butter.  Stir until butter is completely melted and mixture is smooth.  Add the melted chocolate and fold in to incorporate.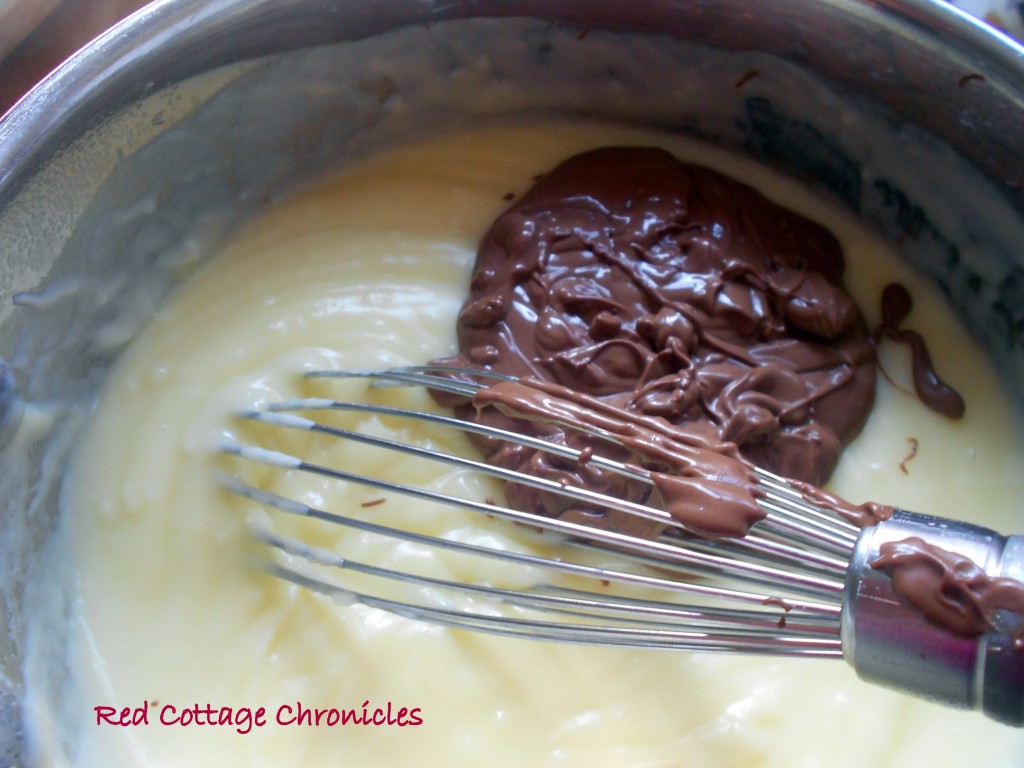 Pour into prepared shell and cool.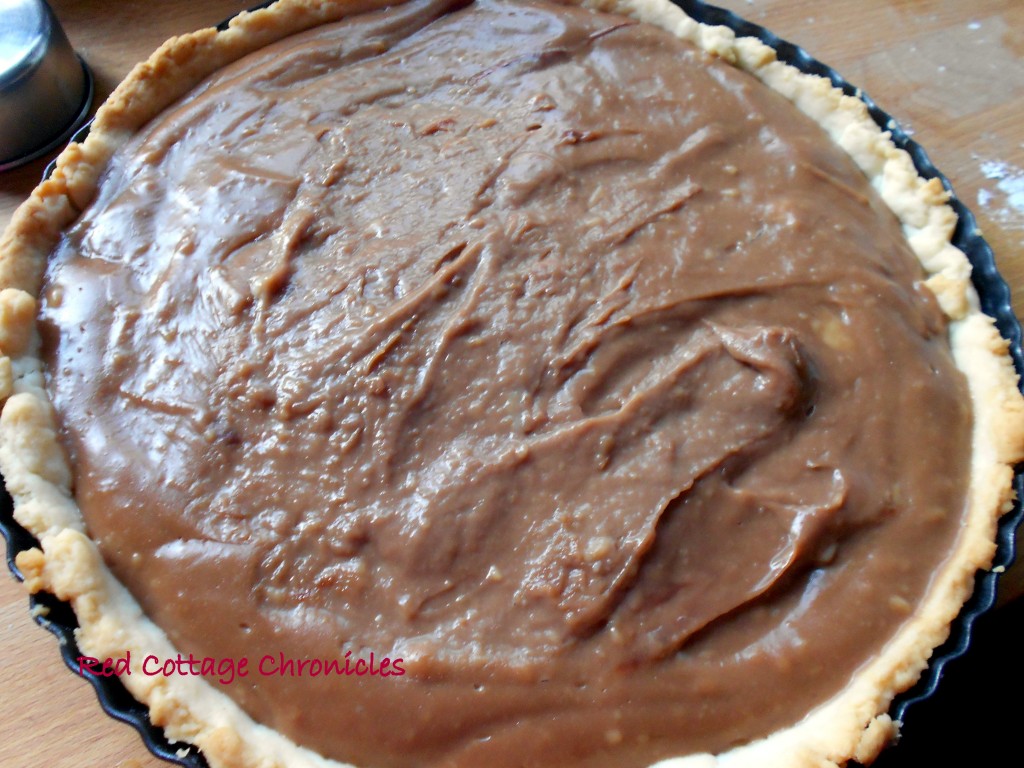 Allow to cool and decorate with whipped cream.  Refrigerate until ready to serve.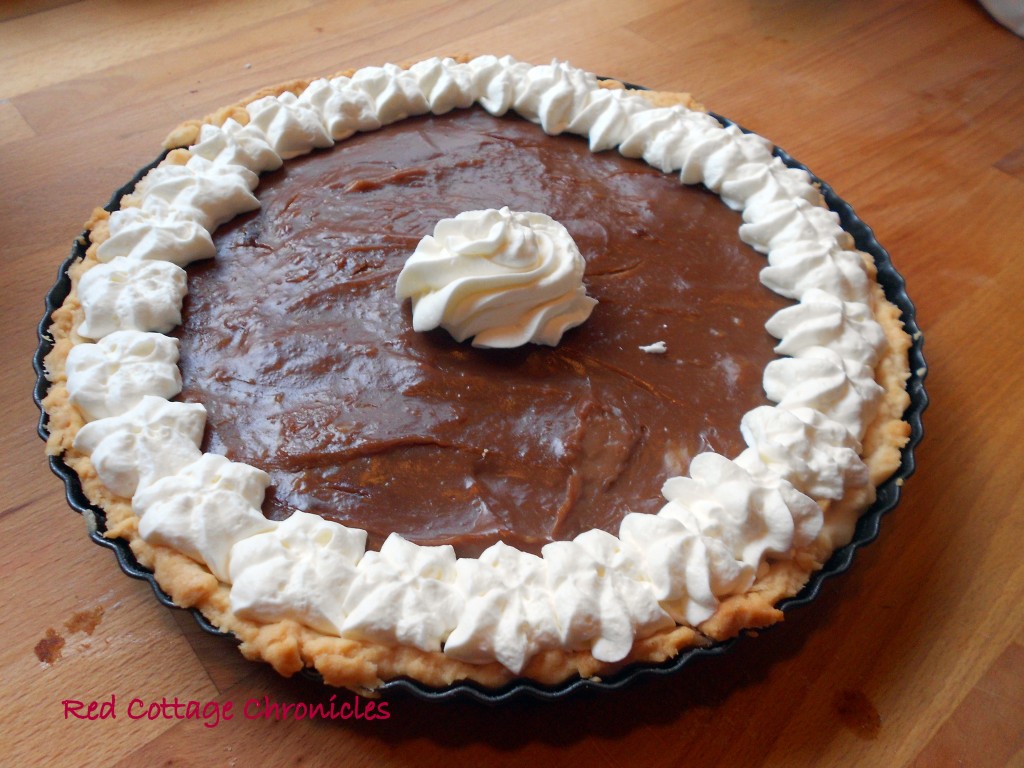 Enjoy!
Tune in tomorrow for……Skeleton Brownies!
Chocolate Cream Pie
Ingredients
1 pie pastry, either frozen or homemade
500 ml whole milk
63 grams sugar
1/2 tsp pure vanilla
2 egg yolks
1 whole egg
38 grams cornstarch
63 gram sugar
28 gram butter or margarine
125 grams dark or milk chocolate, melted
whipped cream
Instructions
Blind bake pie shell
Place sugar, milk and vanilla in a thick bottomed saucepan. Bring to boil without disturbing sugar
Meanwhile, whisk egg yolks and whole eggs
Combine sugar and cornstarch and add to egg mixture, whisking until well blended and smooth
Temper egg mixture by slowly streaming in hot milk, whisking all the while
Return to heat and boil, whisking constantly, until mixture is thickened
Remove from heat and add butter, stirring until melted and mixture is smooth. Add melted chocolate, folding in to combine
Fill baked pie shell and allow to cool
Decorate with whipped cream and refrigerate until ready to serve
(Visited 98 times, 1 visits today)