Why Not….Picnic in the Park
When is the last time you went on a picnic? If you answered "too long ago" then I am here today to share some picnic ideas and inspire you to pack up a basket, cooler or bag and head to the park.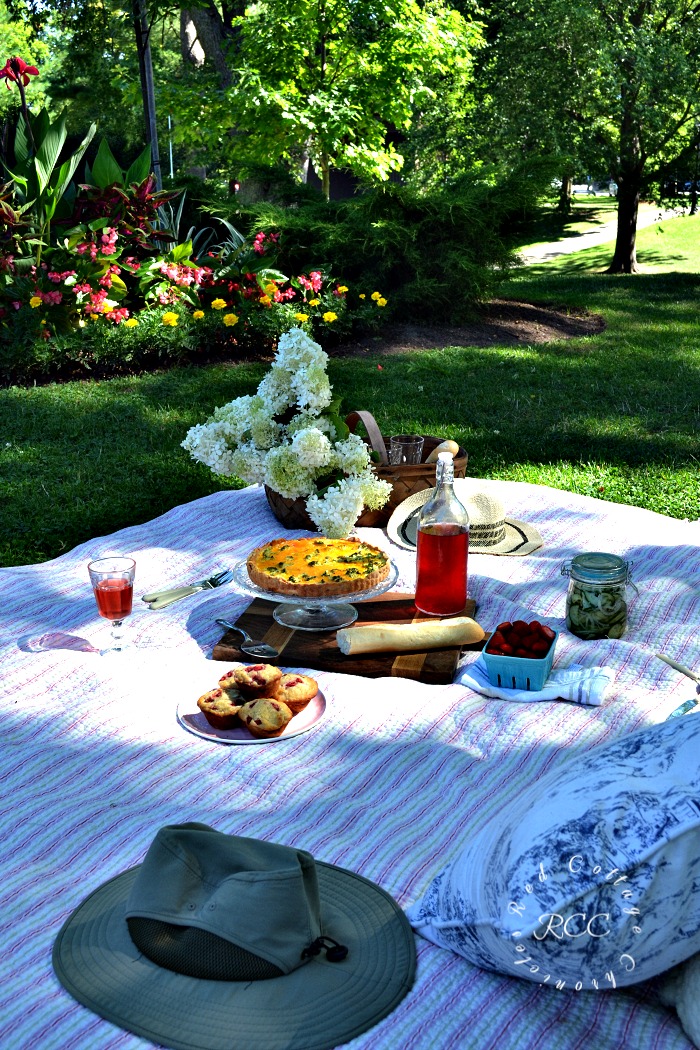 I recently read that up until Victorian times, picnics were something enjoyed mostly by the wealthy. Well, I for one am very glad that during that during that era picnics began to be enjoyed by all classes! In those early days, one might have referred to Mrs. Beeton's Book of Household Management for picnic ideas, but I am here to tell you that picnics need not be complicated!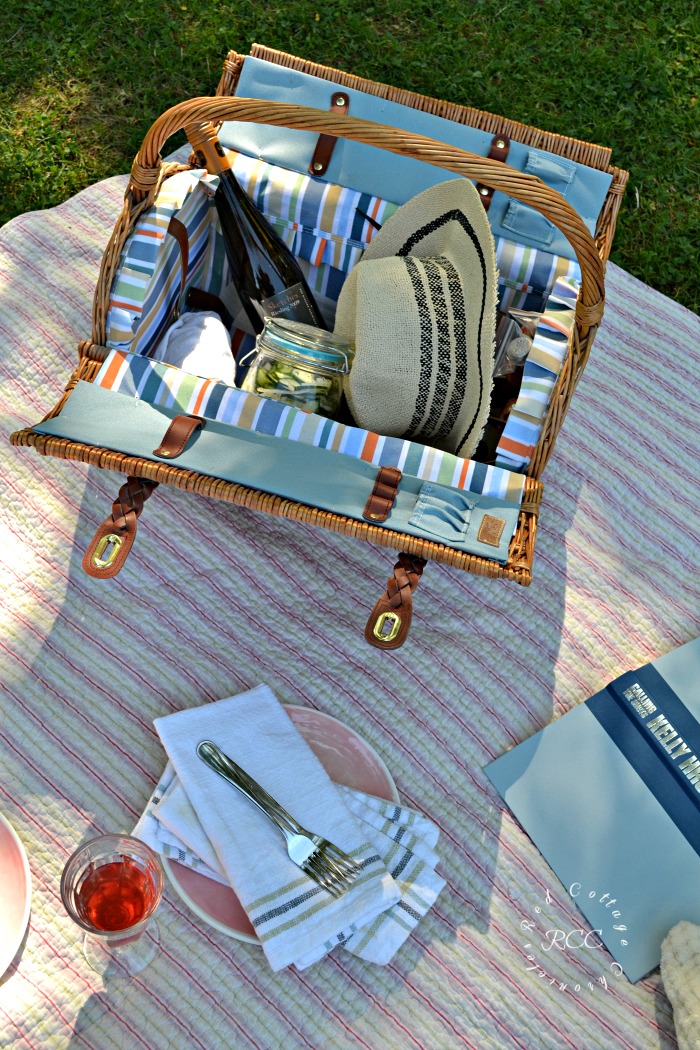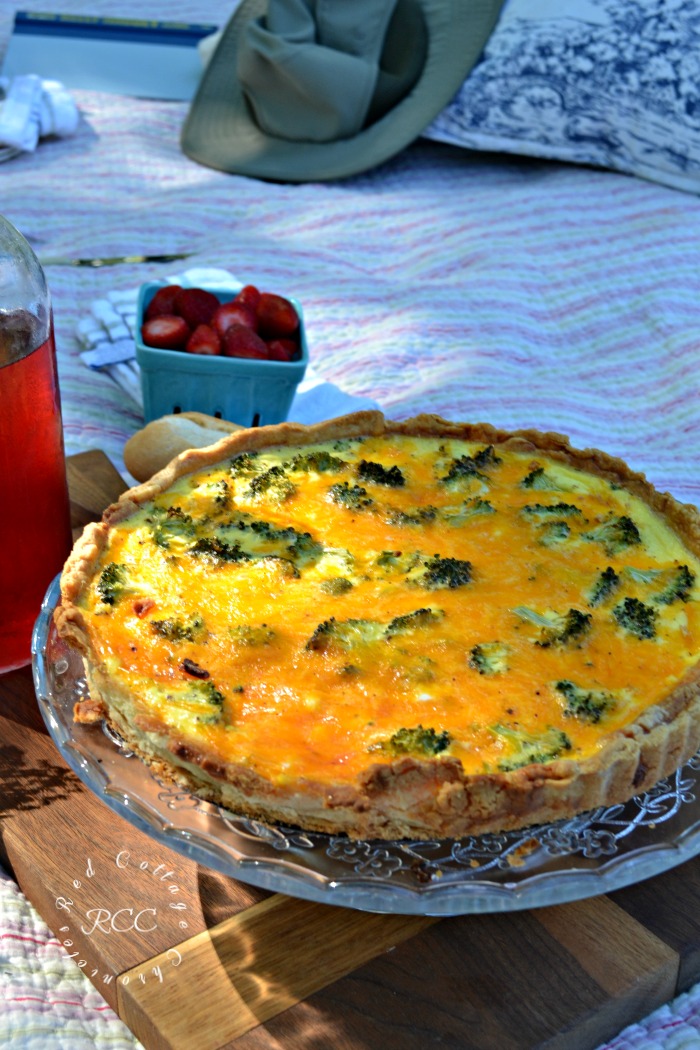 In fact whether you are planning a picnic for two or twenty, in my opinion there really are no hard and fast rules (other than picking up after yourself and obeying local laws of course).
I hope you will indulge me as I share some pictures of our latest picnic. And, share a few tips along the way!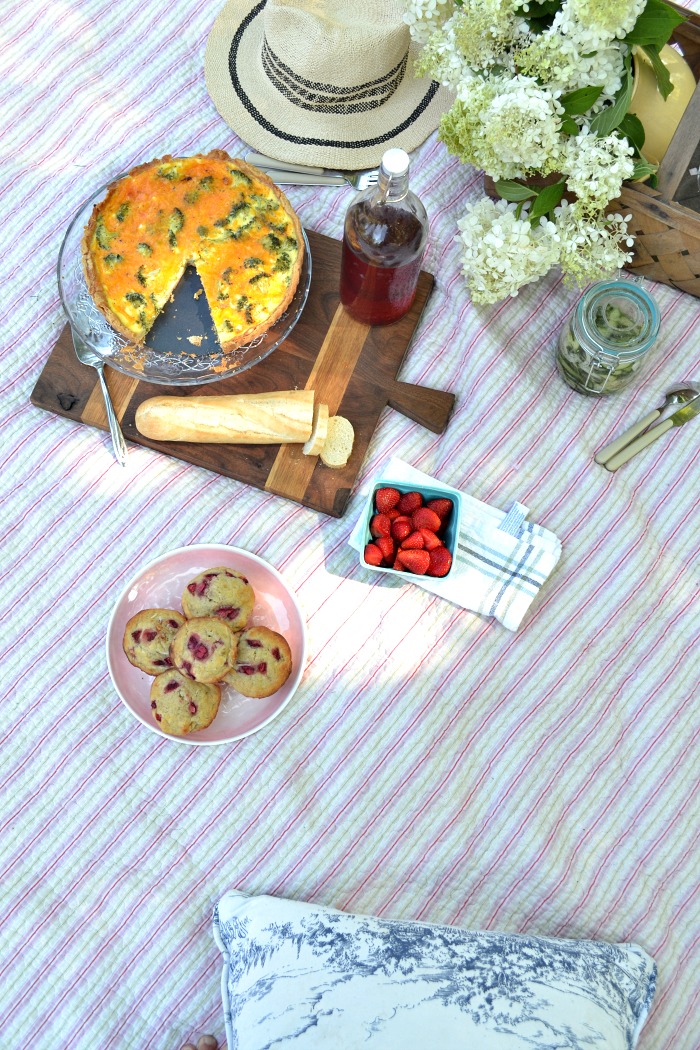 Because I love a beautiful tablescape, I consider a picnic the ultimate in al fresco dining. Having said that, I don't over think it. I tend to go with the less is more mentality. Choosing a few quality items to keep at the ready is all you need to have a perfect picnic every time.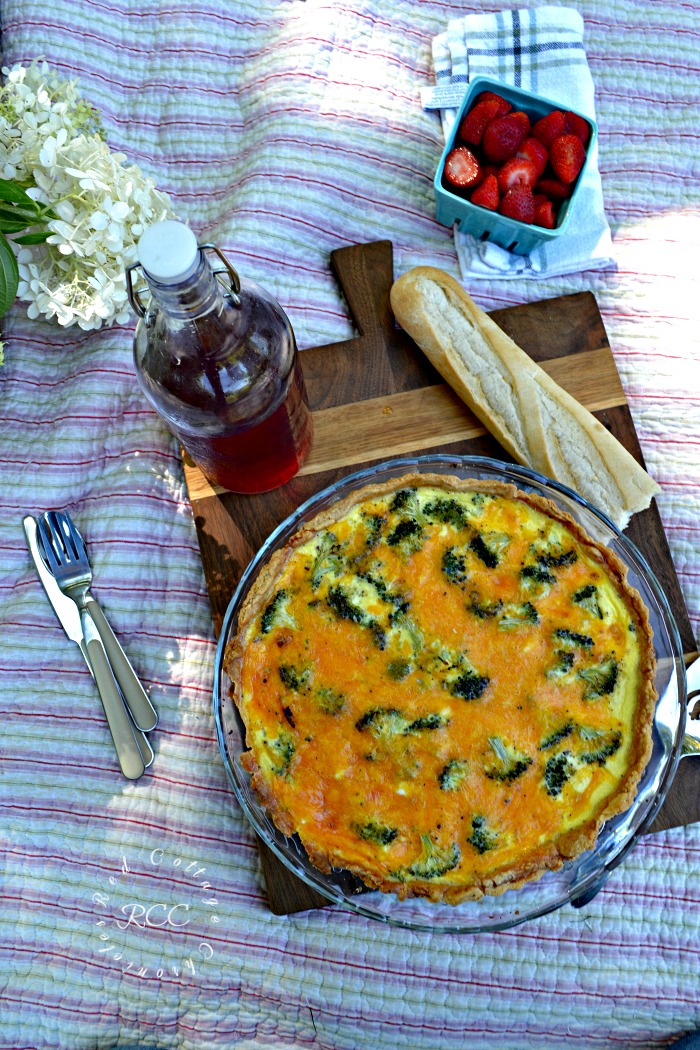 For us picnics are almost always spontaneous. Sometimes, even stopping at a grocery store or market on the way to pick up some ready made picnic fare. Other times, we plan ahead and I make up a cheese platter, a salad or two, and a decadent dessert. One thing is certain. Don't let lack of planning stop you when the mood strikes. A bakery quiche and fresh fruit make for wonderful picnic food.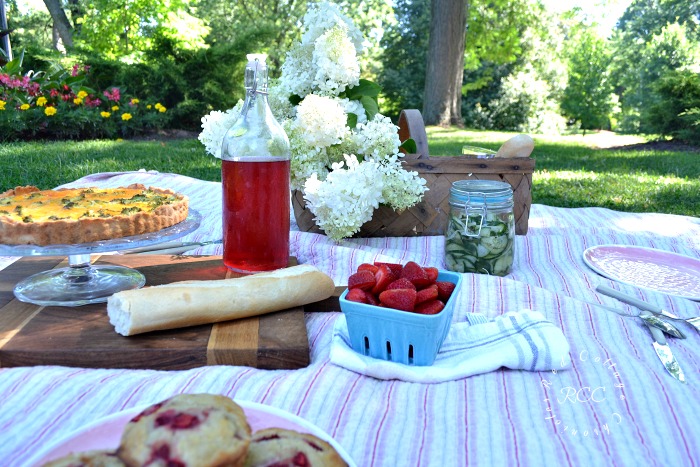 Sometimes we opt for throwing a big blanket on the grass and lounging on pillows, like we did this time. Other times I bring a pretty tablecloth and throw it over a picnic table. No matter what the location, it is easy to create an atmosphere of "fine dining". Clip a few flowers from the garden or treat yourself with a fresh market bouquet to brighten up your picnic and bring them home to enjoy after.
In my opinion, no dining "table" is complete without flowers!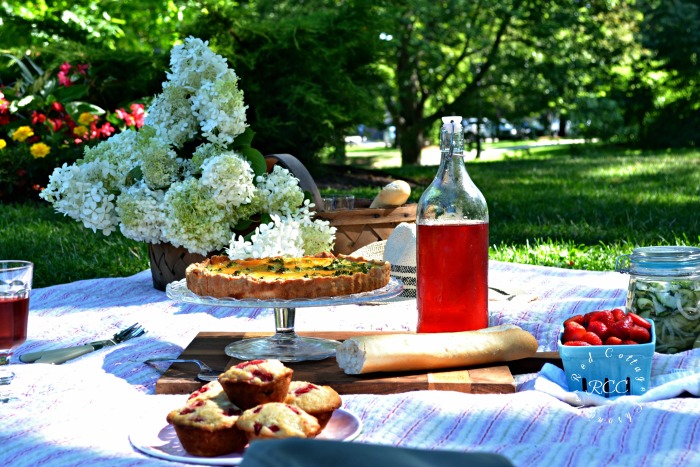 While paper plates are absolutely fine, I usually opt for melamine plates, real flatware, and real glass for beverages. If the idea of taking glass on a picnic scares you, choose a quality set of acrylic wine glasses just for picnicking. I have shared links to some of my favorites down below!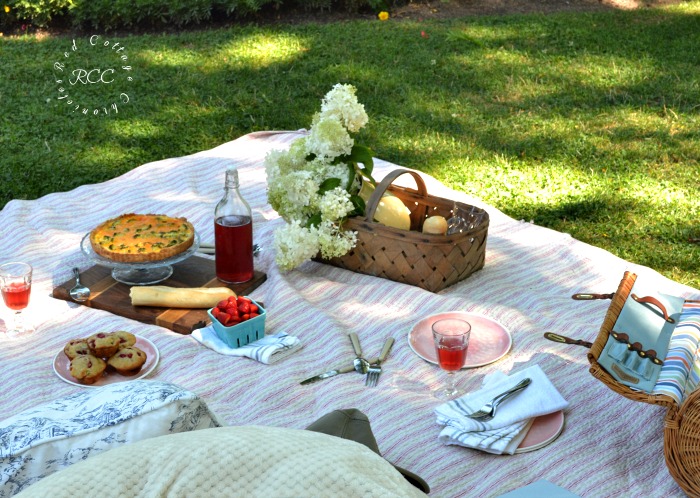 Ball or Weck jars, take-out containers and good old Tupperware are all excellent ways to transport your meal. We have a cooler to keep parishables safe until ready to serve. I always have several water bottles in the freezer to use as ice packs. This prevents food from getting soggy from melted ice, and provides beverages as they melt quickly on hot summer days once they are no longer needed and removed from the cooler.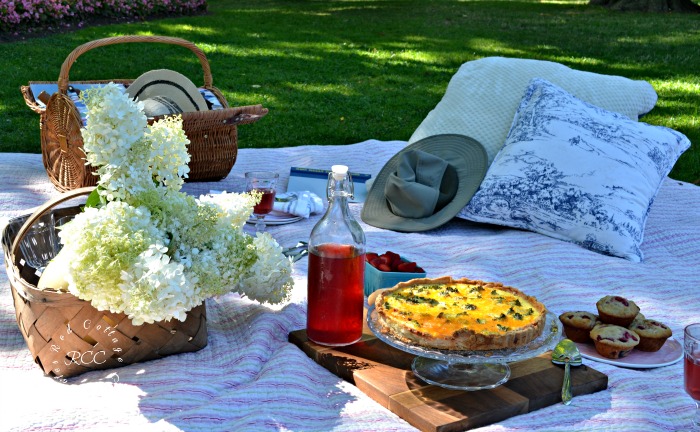 I always have home made iced tea in the fridge. I picked up a few reusable glass bottles with seals from Ikea for under $3.00 each. They make transporting homemade drinks easy and leak proof.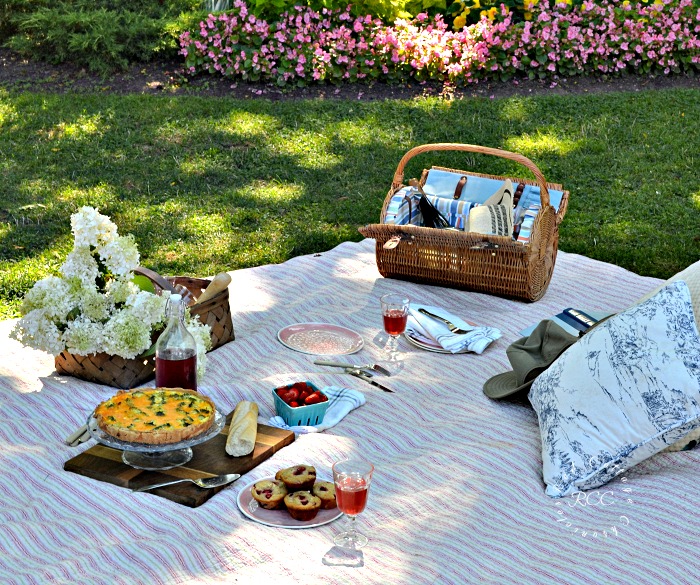 We have a proper picnic basket, but it usually isn't quite big enough to carry everything. Any sturdy basket with a handle is all you really need for a stylish way to transport all your necessities.
Over sized wooden cutting boards can serve more than one purpose. For cutting of course, but also as the base for a cheese/appetizer board, or when you need a flat surface to place food and drinks.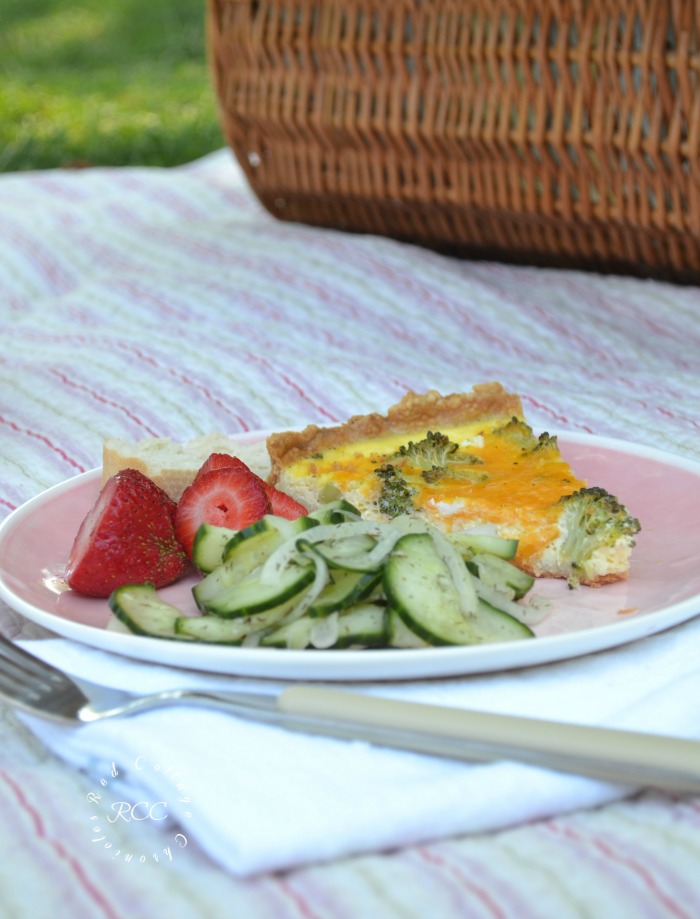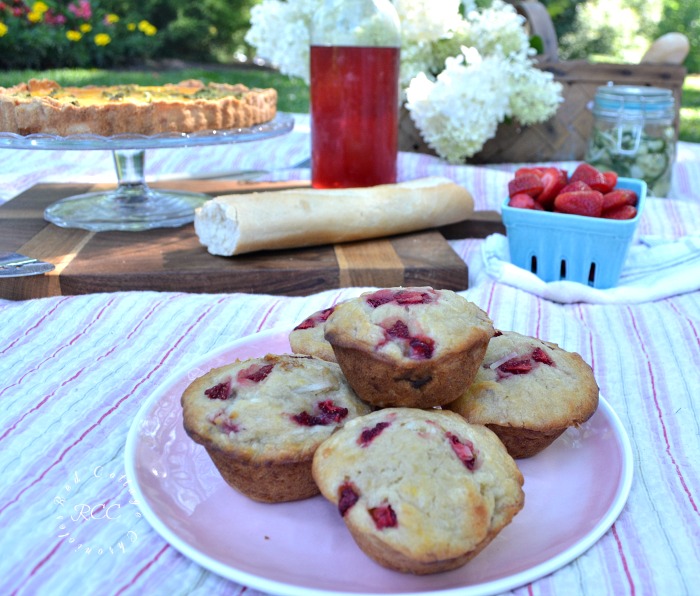 And my last picnic idea is perhaps the most important. Take your time. Bring a couple of pillows, a good book, or just enjoy quiet conversation. A picnic is the ultimate leisurely meal and should not be rushed!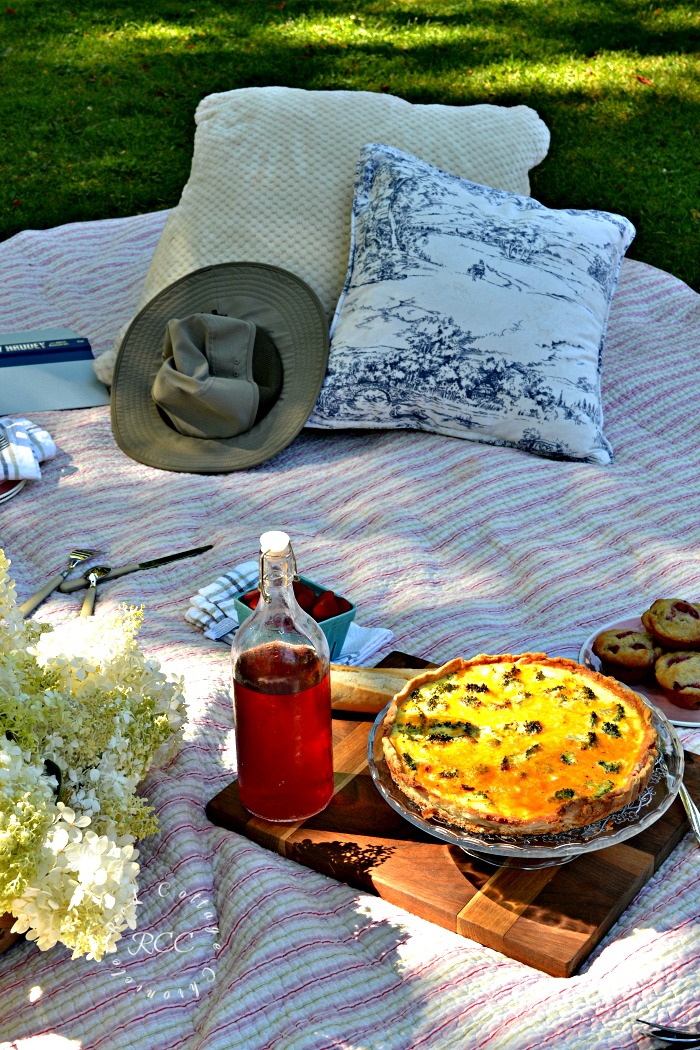 Now that you have some picnic ideas, why not have a picnic in the park? Be it an afternoon date, a family gathering, or a spontaneous way to break from the norm, pack up that basket, head to the park, take off your shoes and feel that cool grass beneath your feet! Even though summer is coming to a close, an autumn picnic is the perfect way to enjoy the crisp fall air!

Until next time….