Welcome back to another Market Flower Monday! If this is your first time here, every second Monday I feature an arrangement made with flowers purchased at our local Farmer's market or grocery store. Arrangements like this one and this one. Today's edition is extra special!
I had the pleasure of creating wedding shower centerpieces last weekend. My youngest nephew Noah is getting married to the sweetest girl and I was so honored to be asked to do the flowers for the occasion!
It was held in the Barrel Room at Ravine Vineyard, which was the perfect backdrop for the beautiful decor all done by the bride's sisters and wedding party.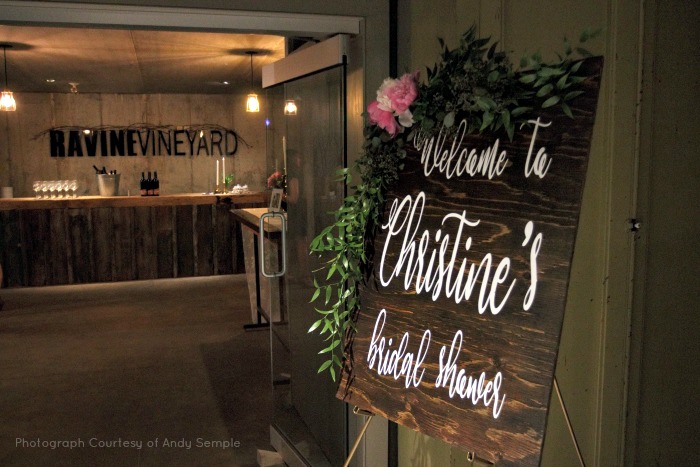 I also made the signs using my Cricut Maker. It was my first time working with script and I was amazed how easy Cricut Design Space made it!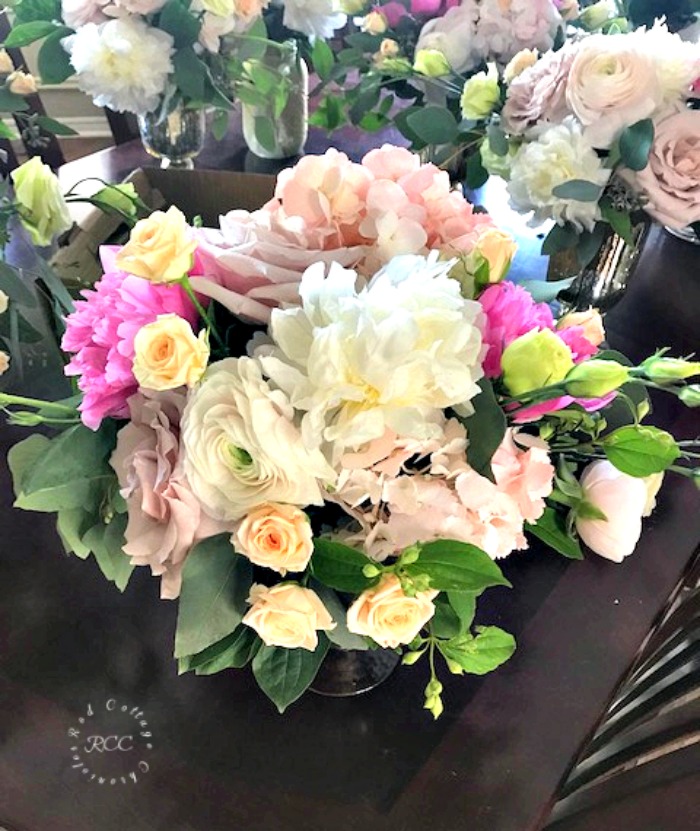 I was tasked to make 6 centerpieces. The color scheme was blush and gold and oh-so-elegant! I was in my happy place!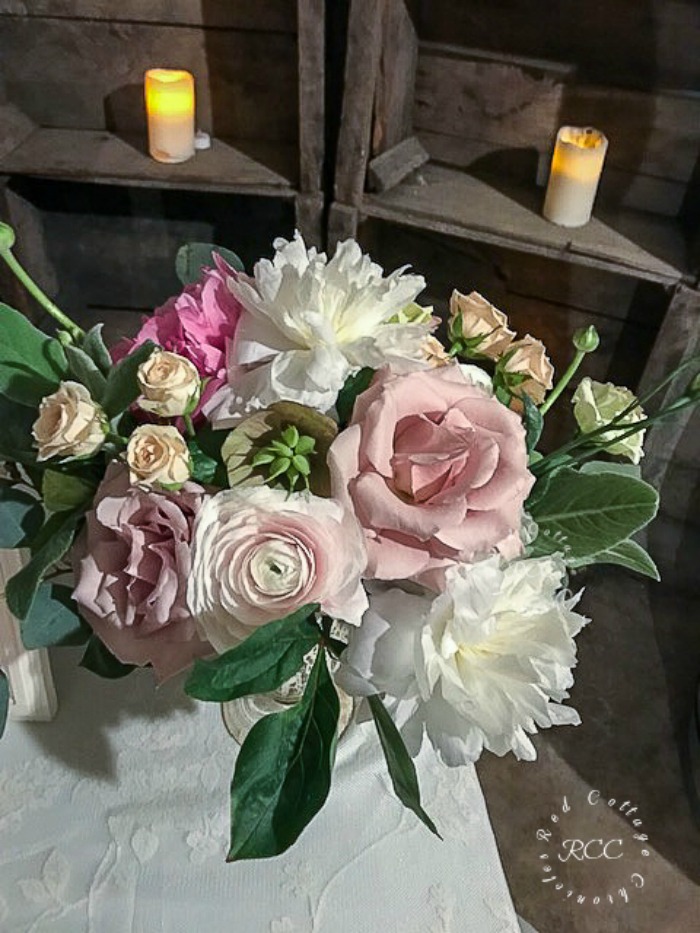 All of the flowers were sourced from our local farmer's market and the grocery store, with the exception of the ranunculus (and the hydrangea as they were a last minute decision!) The latter were purchased at a local flower market.
Greens included purchased seeded eucalyptus, plus mock orange branches and lambs ear for the yard. I also used the peony leaves for extra greenery.
I tucked one Lenten Rose Hellebore bloom from my mom's garden into one of the centerpieces.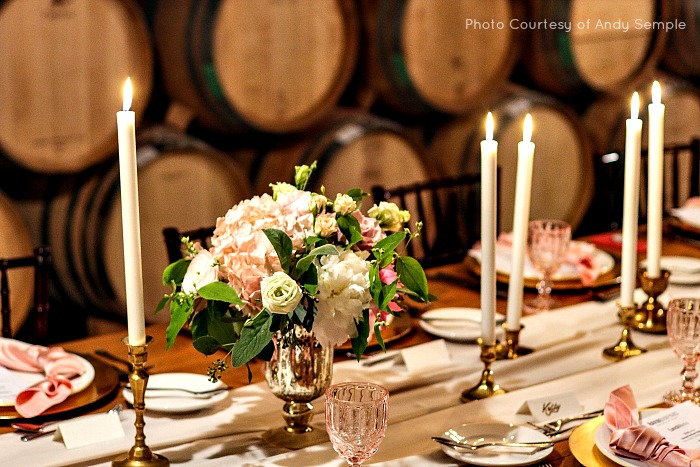 Flower List:
mauve roses (purchased one week in advance and kept in the cool basement to allow them to pop open)
white peonies
pink peonies
blush ranunculus
pink hydrangea
pale peach spray roses
white lisianthus
seeded eucalyptus
garden greens such as lambs ear, mock orange or peony leaves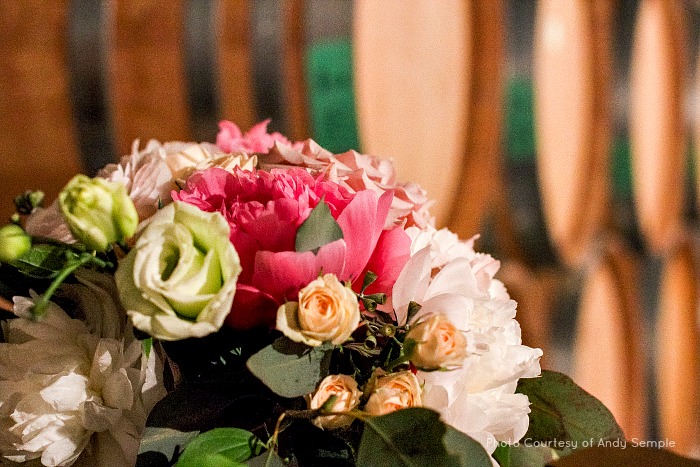 I shared a quick look at how I made these wedding shower centerpieces on my Instagram stories. As tech saavy as I think I am, I thought I was saving it to my Instagram profile, but instead I saved it as a file on my computer. I have uploaded it below if you want to take a look! Excuse the hashtags and the background noise!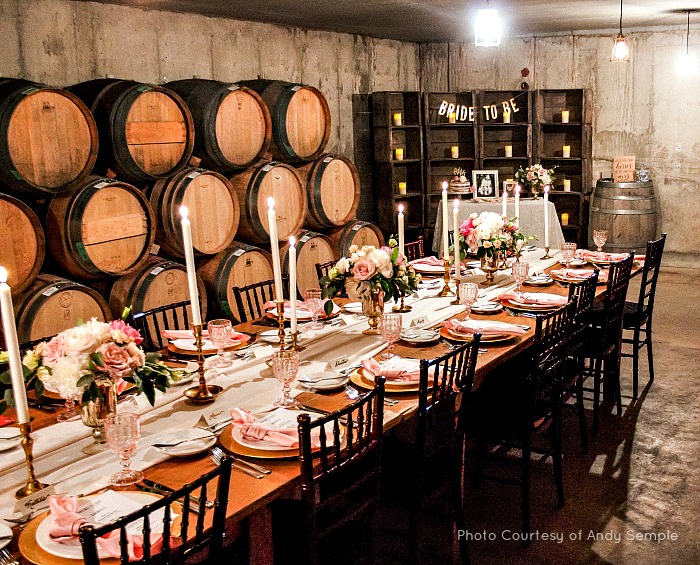 Isn't this a pretty venue! The perfect combination of rustic and elegant. Oh, and the food. Beyond delicious. I had the vegan option, which was a smoked tomato risotto that was absolutely delicious!
The Barrel room is in the actual wine cellar, so photographing it was a bit tricky in low light. I was thankful that Christine's brother-in-law was there snapping some photo's before things got started and gave me permission to share them with you!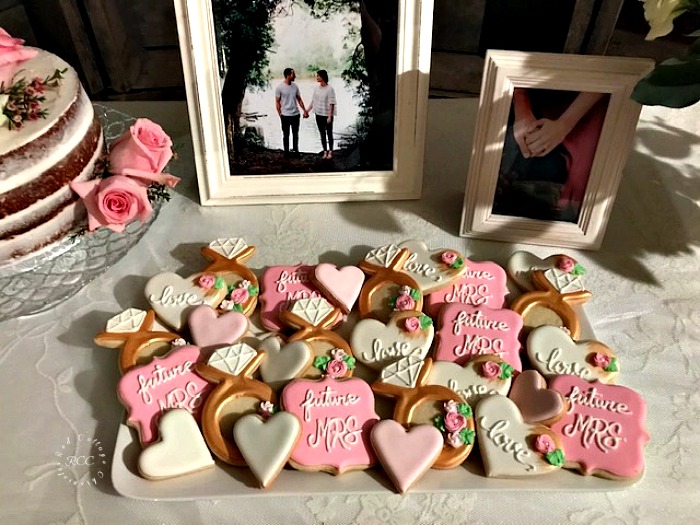 Her maid-of-honour made these beautiful cookies. Almost too beautiful to eat, but I did anyway! They were yummy too.
The chef at Ravine made this custom vegan cake. So pretty. I didn't have a piece, but it had a rhubarb filling and everyone who did have some gave it rave reviews.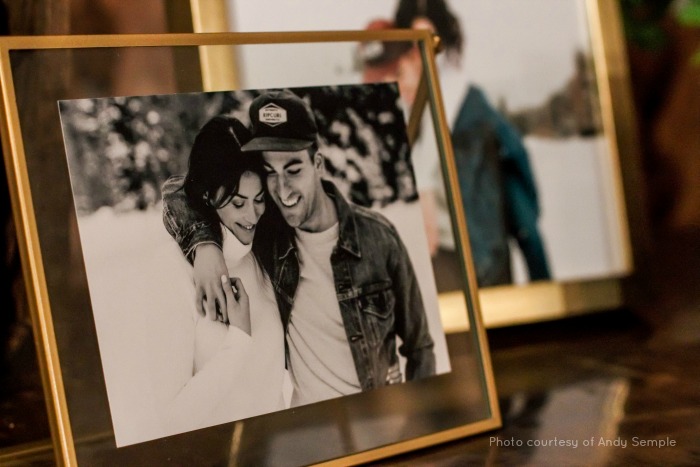 Aren't these two the cutest?! The joy on Christine's face during the entire day was precious and I was so happy to share in the day.
Pin It! Wedding Shower Centerpieces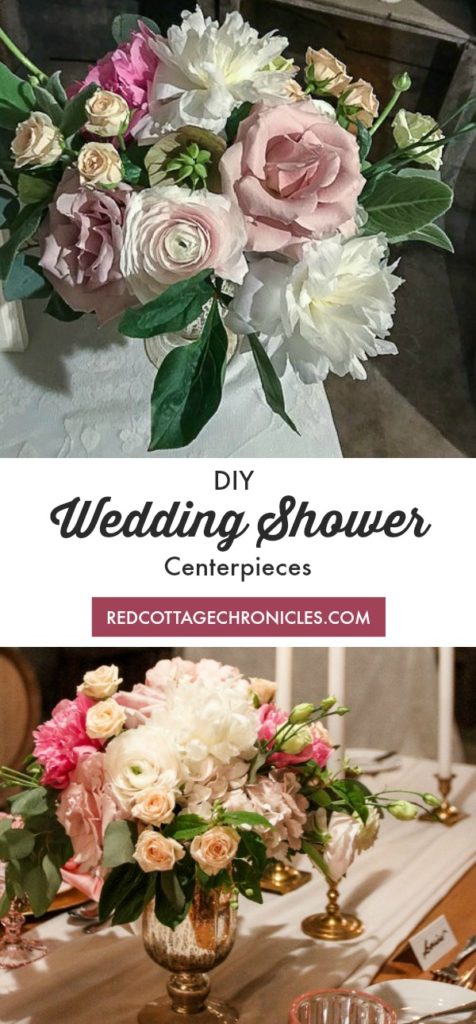 I had never done centerpieces for anyone else but my own home and was very nervous about how these would turn out. Thankfully, I am happy to share that they came together easily. I wholeheartedly encourage you to pick up a few different blooms the next time you are at the grocery store and make your own beautiful centerpiece!
Until next time….