It has been a while since I last posted a Market Flower Monday post. I am happy to be back at it today with this pretty fall flower arrangement.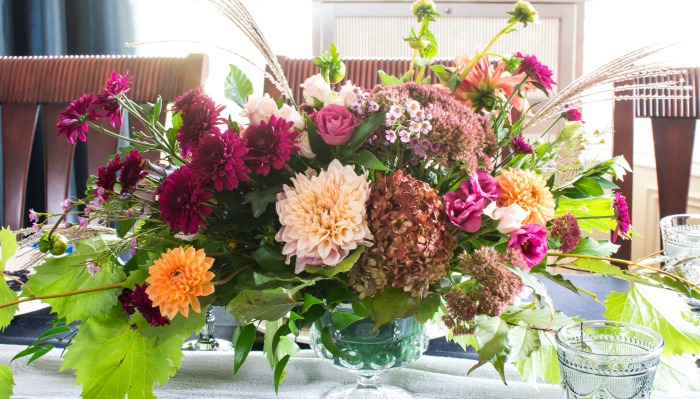 As always, the flowers I used for this arrangement were purchased at the Farmers' market, the grocery store, and foraged from the yard.
It was the perfect weekend to make this centerpiece given it is Thanksgiving here in Canada today.
Truth be told it has been a weekend of firsts. Firsts that have left me feeling incredibly sad at times. Not only is this our first Thanksgiving without our mom, but Friday was my birthday. My first birthday without my mom. It also was my dad's birthday, who I am sure was rejoicing in spending it with mom my in heaven.
I am so grateful for my family, for surrounding me with love and making my birthday special.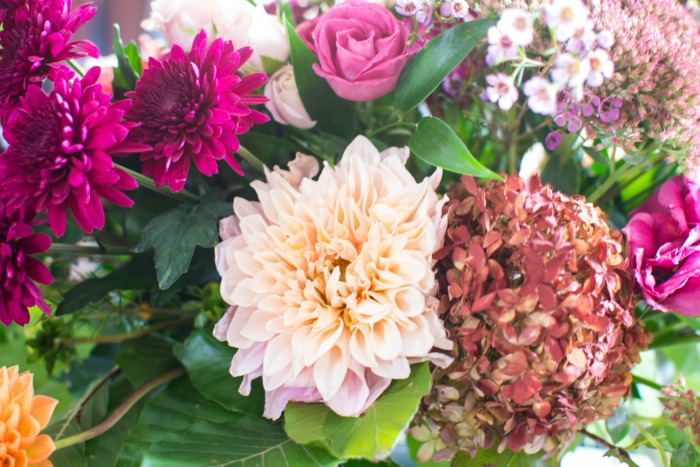 I also realized this weekend, how much flowers make me happy. It is a creative outlet that brings me such joy. I can easily get lost in every step of the process, and when I know I will be creating a floral design, I often drift off to sleep thinking about it!
A quick video to show you how I made this Fall Flower Arrangement
Even when I can't get the exact blooms I was hoping for, the creative me springs into action to edit and adjust my vision to make it work.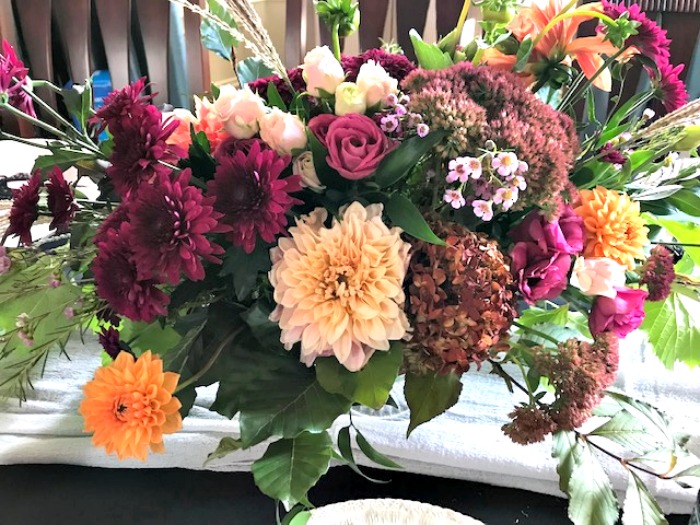 This weeks Farmers' market was full of sunflowers and ornamental cabbage. I do enjoy arranging sunflowers, but I was hoping for deeper, moody tones.
I also really was hoping to find some gorgeous café au lait dahlias! And, low and behold I found some. Even though I had to pay for a bunch of flowers that had just two of these beautiful dahlias, it nearly finished me since the rest of the blooms were the exact hydrangeas I have an abundance of in my own yard.
Tim and I have already decided that next year I will be growing our own cutting garden. Nothing to grand, just some of the harder to find blooms.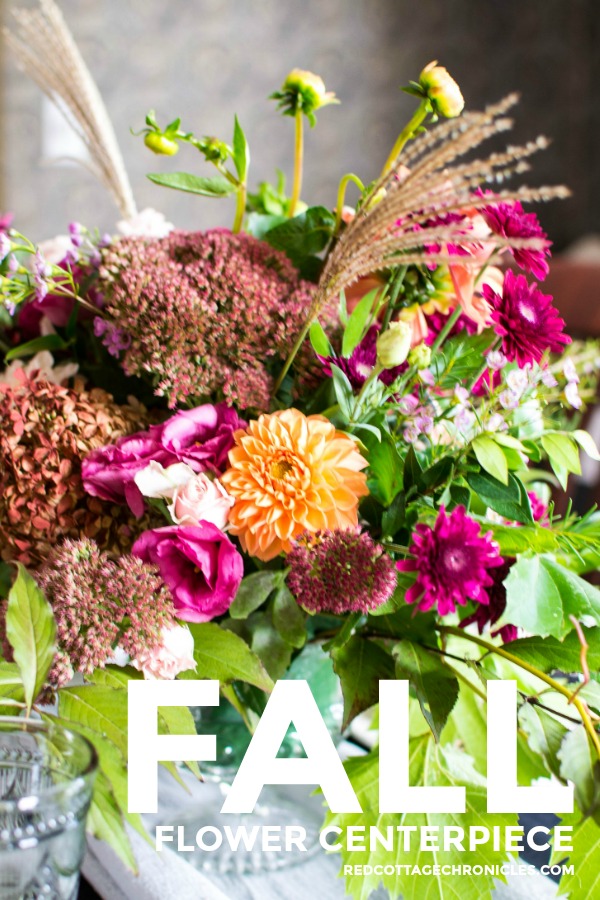 Whether you are arranging a few cut flowers in a simple vase or creating a fall flower arrangement for a special occasion, just always have some flowers in your home. They are definitely an instance mood booster!
Be in the know! It may be a delicious recipe, a stunning tablescape, or decor tips to make your house a home! Simply click here to subscribe. I never sell or share your information, and you can unsubscribe at any time!
Until next time……