Mercury Glass Christmas Mantel
This year we I decided on a mercury glass Christmas mantel with red accents and fresh greens!
Overall I am pretty happy with it!  What do you think?!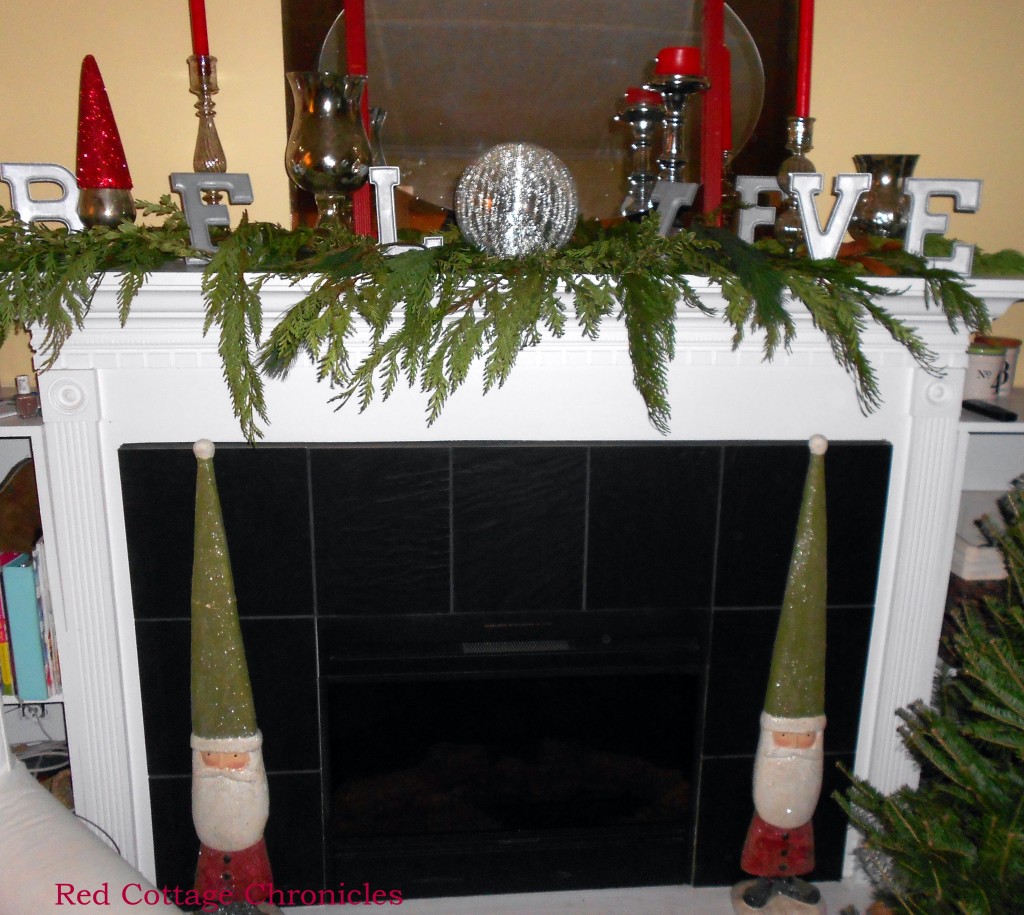 All the mercury glass was purchased at Home Sense for a total of around $80.00 for all the pieces
The letters spelling out BELIEVE were 2/$1.00 and I used Martha Stewart craft pain in metallic silver that I got with a coupon at Michael's for $1.75.
The greens clipped from those I purchased at the garden centre to do my outdoor urns and window boxes.
The mirror was a wedding gift 26 years ago and the red frame was left over after the Mr. knocked it over and broke the slate chalkboard that was inside it!
Other than the mercury glass, which by the way I hummed and hawed about for about 20 minutes before my daughter said just buy it mom you can use it all year, the cost of this mantel was pretty low.  I did try to find the Looking Glass paint to make my own, but it is no where to be found here in Canada.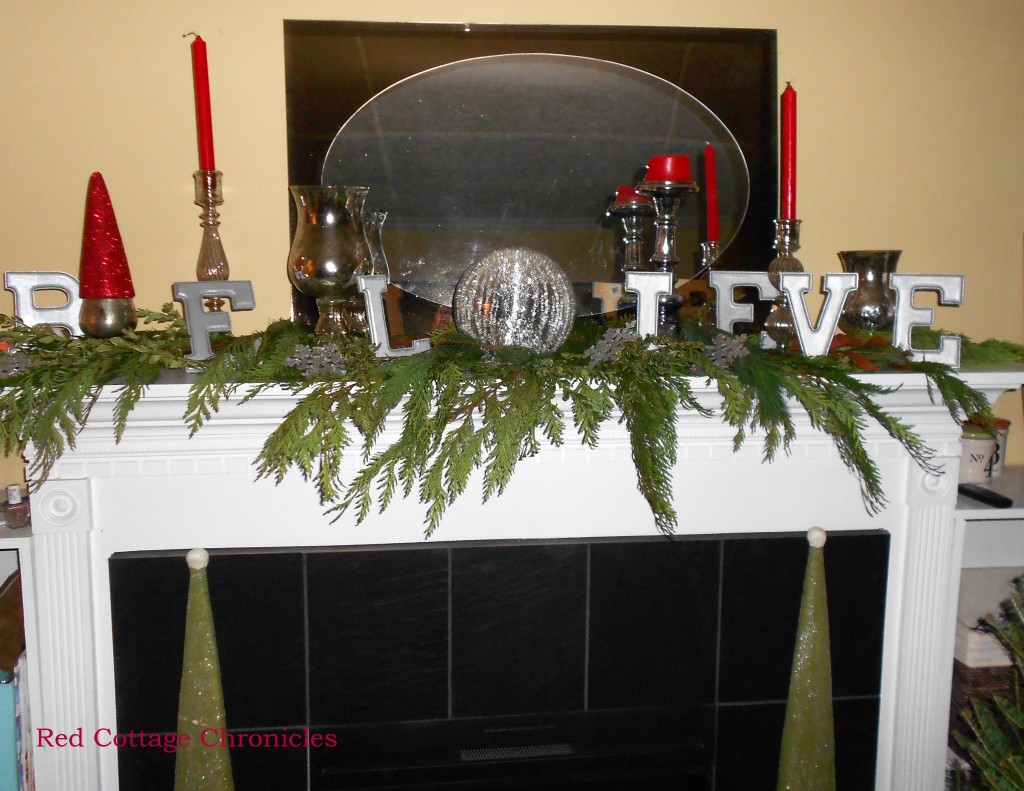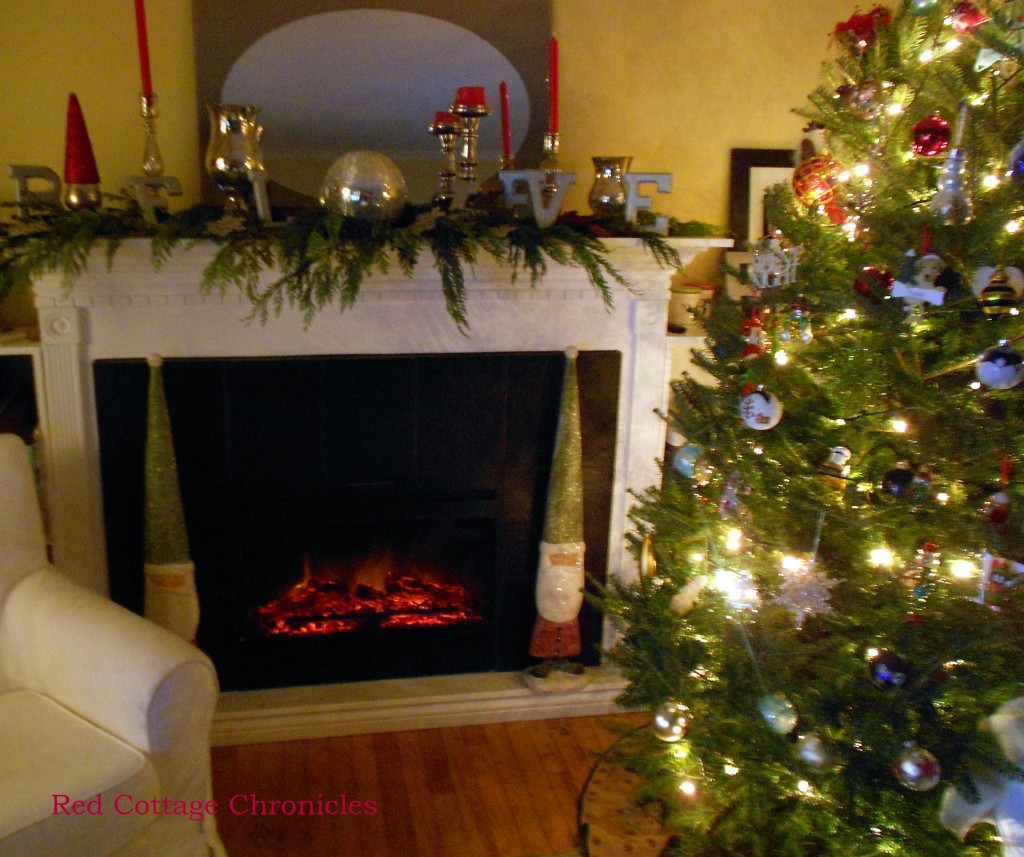 I don't know what I did before the Mr. built me this fireplace and gave me this mantel to decorate!
What is  your mantel style?  I am linking up here.  Pop over for some inspiration.
and here