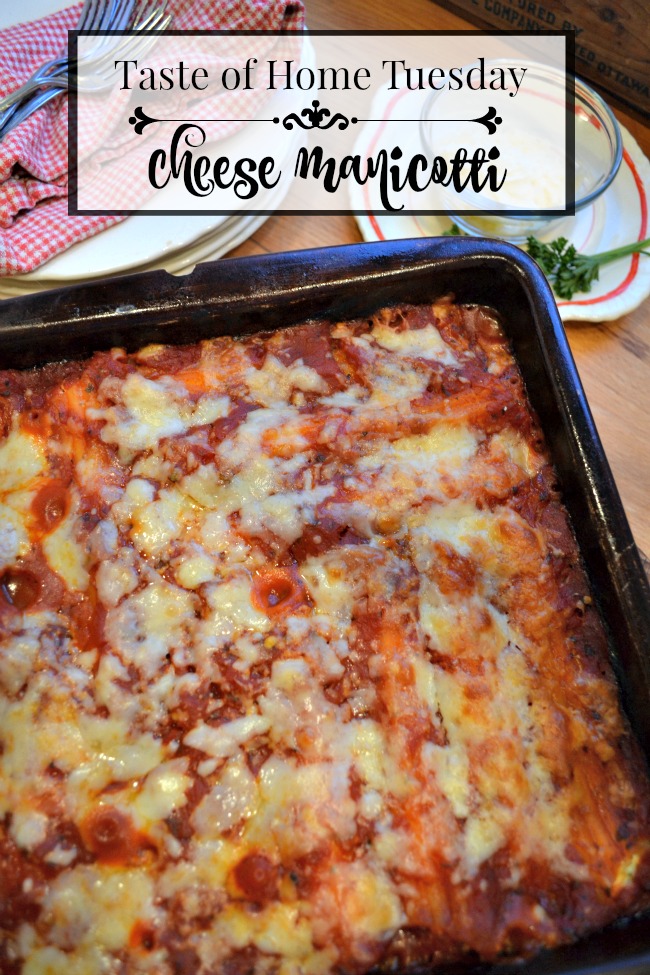 Welcome to the third installment of Taste of Home Tuesday! If you missed last week, you can find it here.
I think most of us can agree our meals have changed to more hearty comfort foods this time of year. Delicious casseroles, piping hot soups, and cheesy pasta dishes pair perfectly with the cooler temperatures that have been creeping in.
Taste of Home is jammed packed with 100's of comfort food favorites. While searching main dishes I stumbled across this recipe for Cheese Manicotti and was surprised to see it hadn't yet been reviewed or rated. Come on people, all that cheesy goodness!
I think it is about time someone gave it a try. It didn't take any arm twisting to get my family to agree!
I know, it's a tough job being a Volunteer Food Editor for Taste of Home!
I was going to make it for Sunday dinner, but plans were changed and we celebrated my nephews birthday that day instead.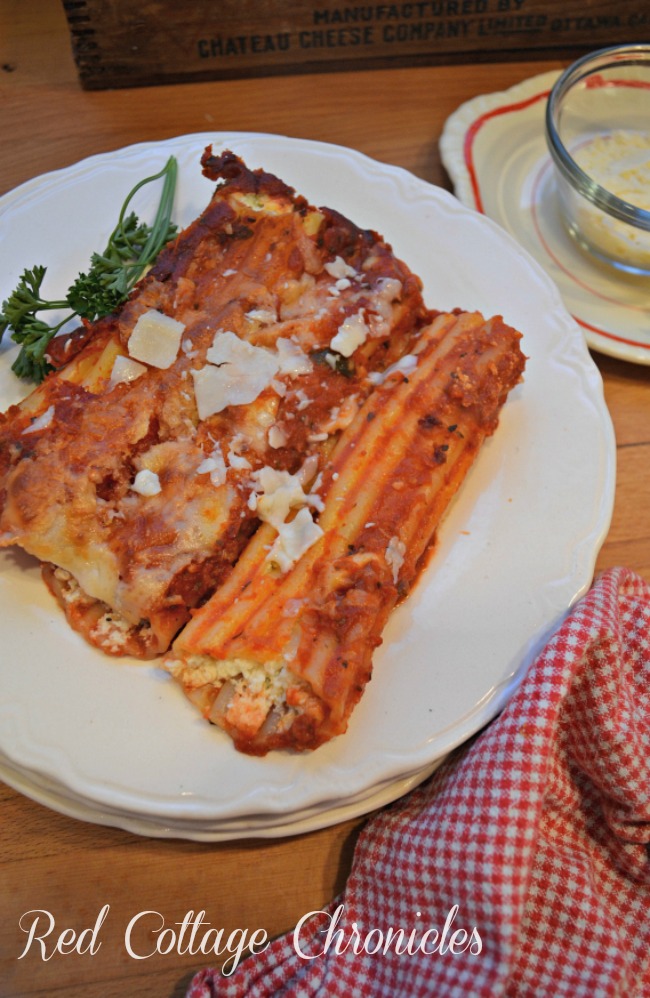 I really wanted to feature it today, so I made it for dinner last night. It was super easy, took no time at all to get it prepared and into the oven. I just sat back and relaxed while it cooked.
The photo's are not as nice as I would like because it is now almost dark by 6 pm and that pretty much coincided with when it came out of the oven.
The family was lining up behind me as I was trying to snap a few pictures before serving it up!
The verdict: 8 thumbs up! Everyone loved it. I especially loved it because it was a hit with the vegetarian in the family! I love it when I can prepare a meal that we can all enjoy without having to modify one serving. The combination of the slightly sweet basal marinara and the rich cheese blend was a real hit.
Cooks tips:
I used ridged manicotti shells and they really hung on to the sauce.
The marinara sauce I used was Classico Sweet Basil Marinara. Homemade would be good too
I used a heaping third cup of frozen chopped onion instead of chopping a small one, it cuts prep time by at least a few minutes and I always try to have some in the freezer for making weeknight meals
I filled a large pastry bag with the cheese filling and piped it into each shell. Neat and easy
Of the 8 oz (250 gram) package of shells, I was able to fill all but three which gave us 4 servings of 2 shells and 1 serving of 3 shells with plenty of sauce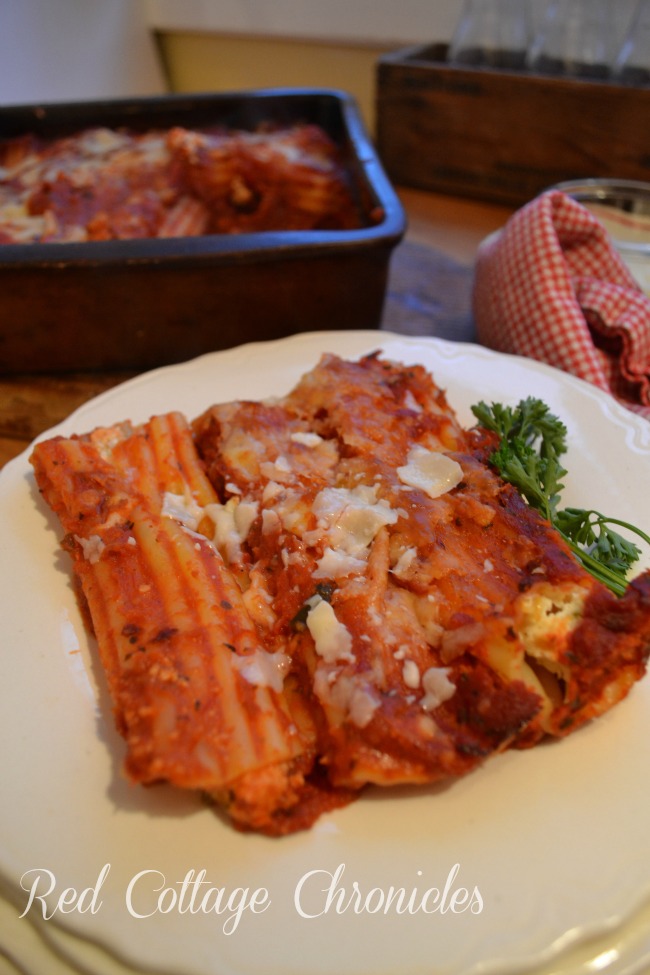 You can find the recipe for this delicious Cheese Manicotti just by clicking here! I really suggest you give it a try. It is easy enough to make on a week night, or make it ahead, freeze and defrost & reheat later.
And if this yummy recipe from Taste of Home wasn't enough, I got the brand new December issue of Taste of Home Magazine in the mail today.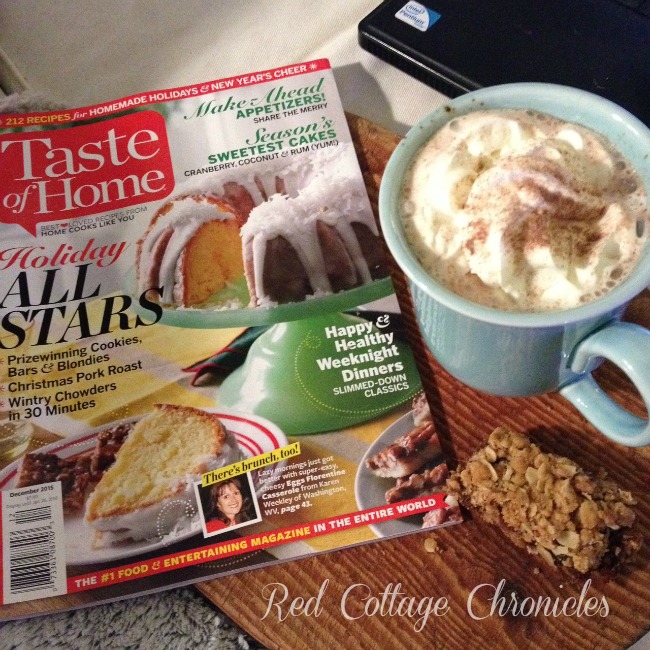 I will be reading it cover to cover with my feet up, and enjoying a decadent cup of hot chocolate and a fresh baked date square!
Until next time….