I am thoroughly enjoying creating all kinds of fun spring projects and recipes, and today is all about spring cocktails!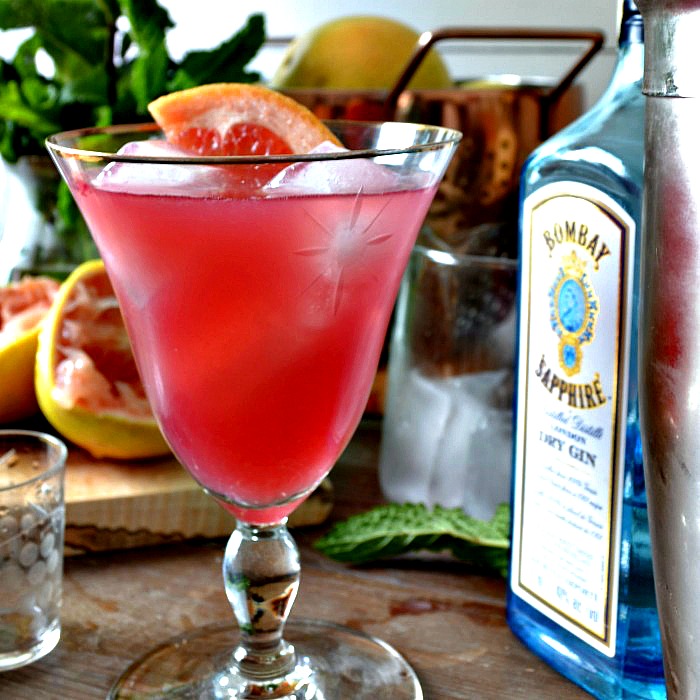 Easter cocktails was the theme of our monthly cocktail challenge! And, since Easter is synonymous with spring I have made a pink, fruity cocktail sure to brighten up any spring table.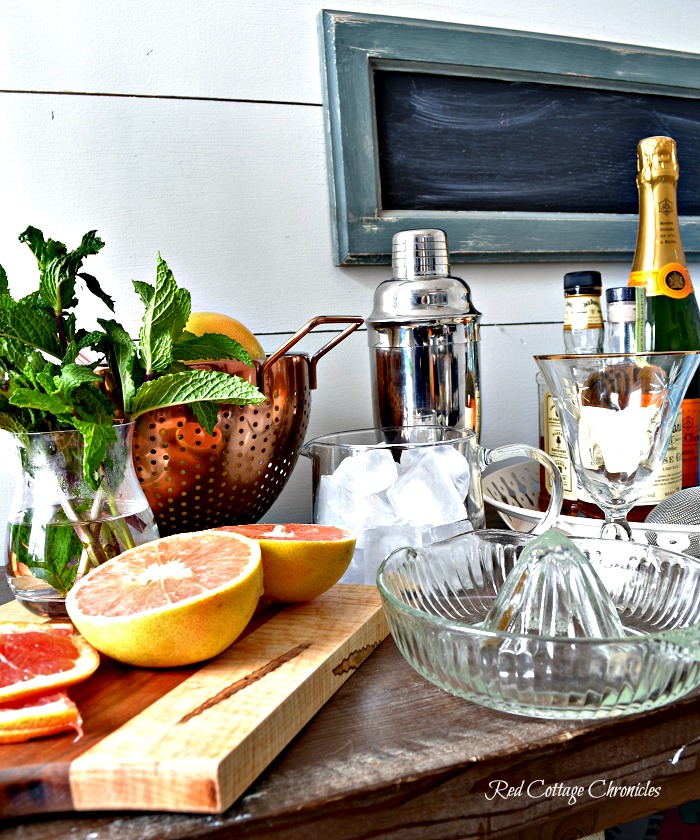 As for spring cocktails, this one is called a Pink Greyhound. It is a tart, but slightly sweet. Made with fresh pink grapefruit juice, pure pomegranate juice, fresh mint, and of course gin.
I have to confess, I have never had gin before. In fact, If you had told me a year ago that I would have tried whiskey, I would have laughed in your face. But, this Spiked Arnold Palmer cocktail sure made it enjoyable!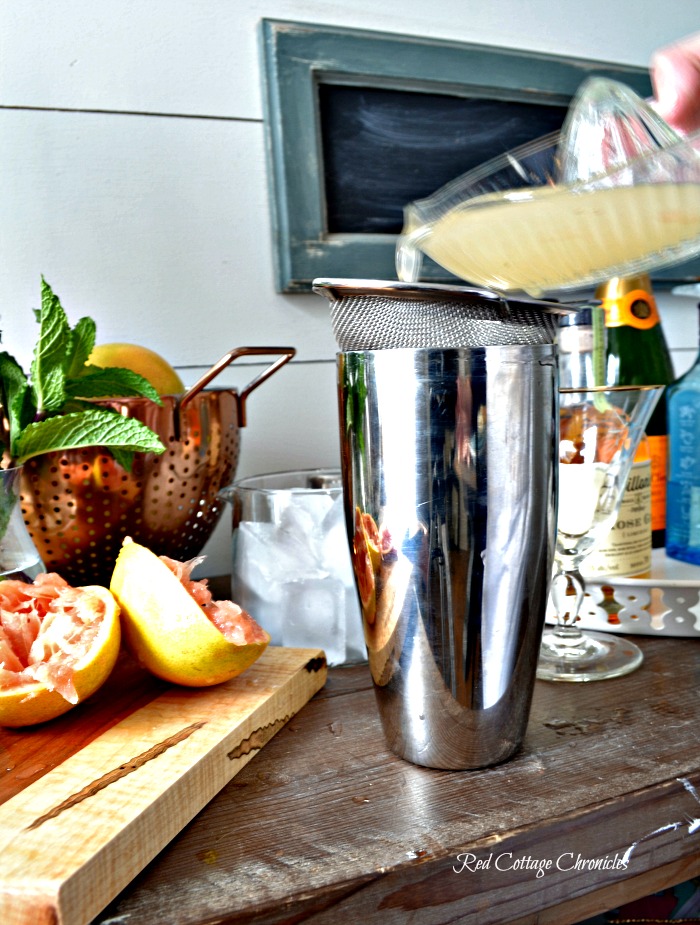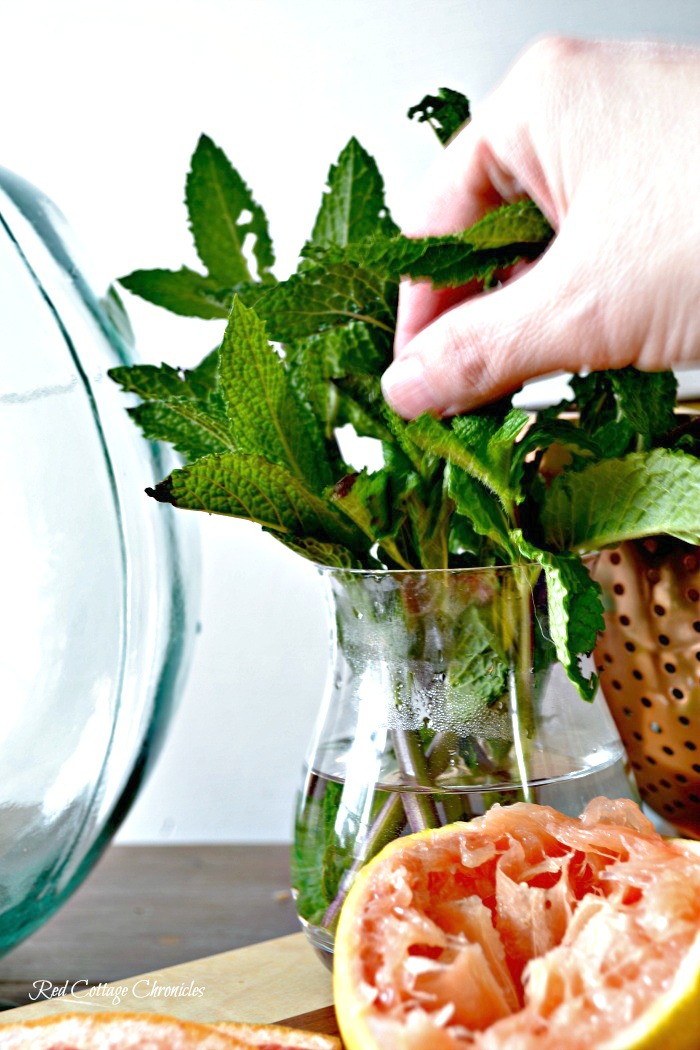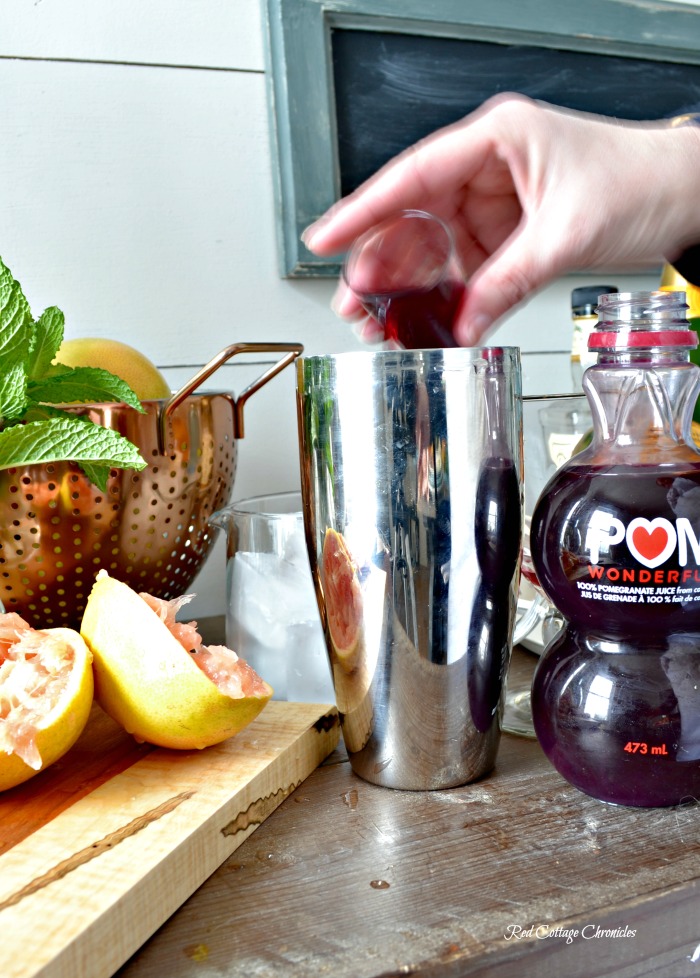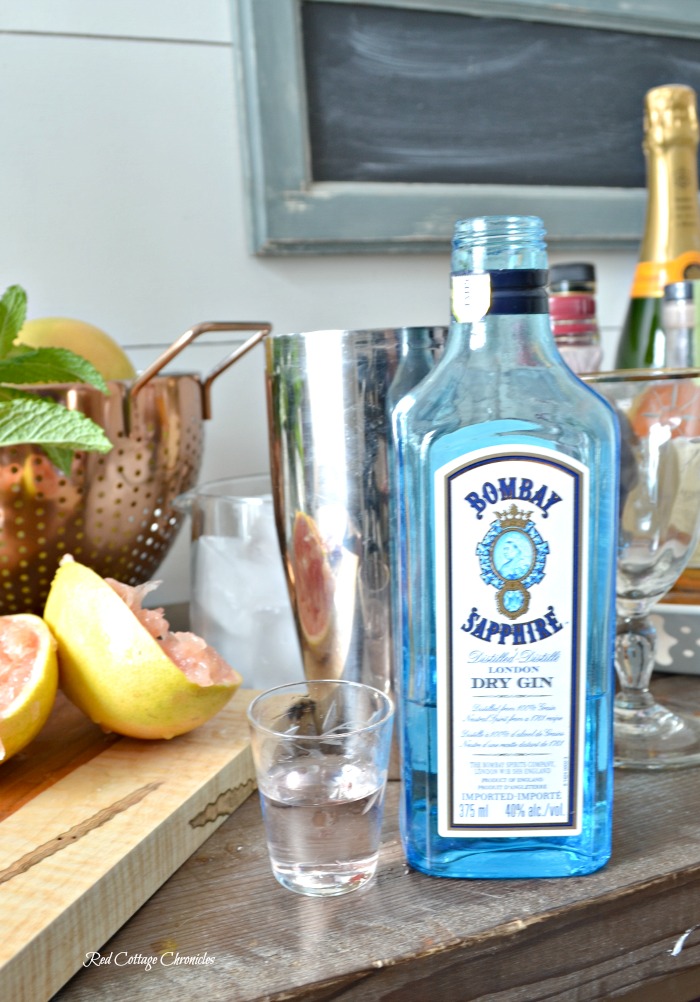 I think this cocktail shaker that has been sitting in my cupboard for the last 15 years has been used more in the last year than it has in the entire time I have owned it.
Who knew spring cocktails could look so pretty?!
I will may never be a mixologist, but trying a new cocktail every now and then is fun. This Pink Greyhound is a cocktail I can imagine I will enjoy not only in the spring, but well into the summer season. It is so fresh and delicious! I love grapefruit juice, and paired with the POM juice & mint it is really quite refreshing.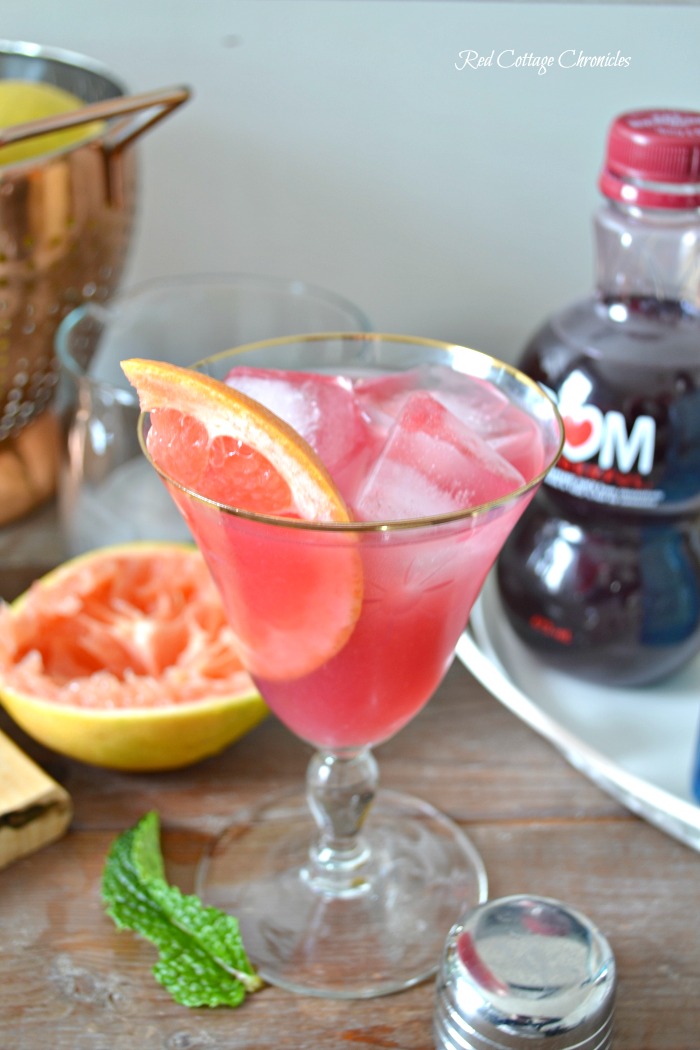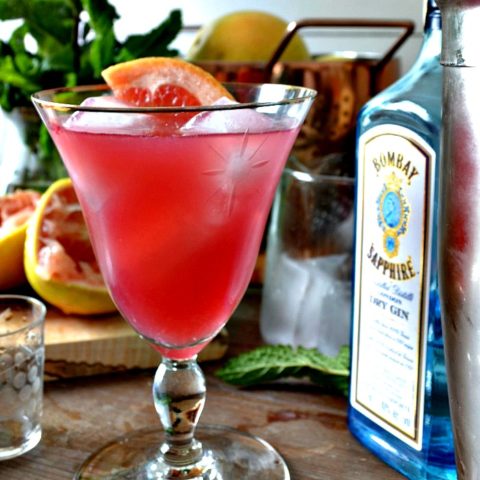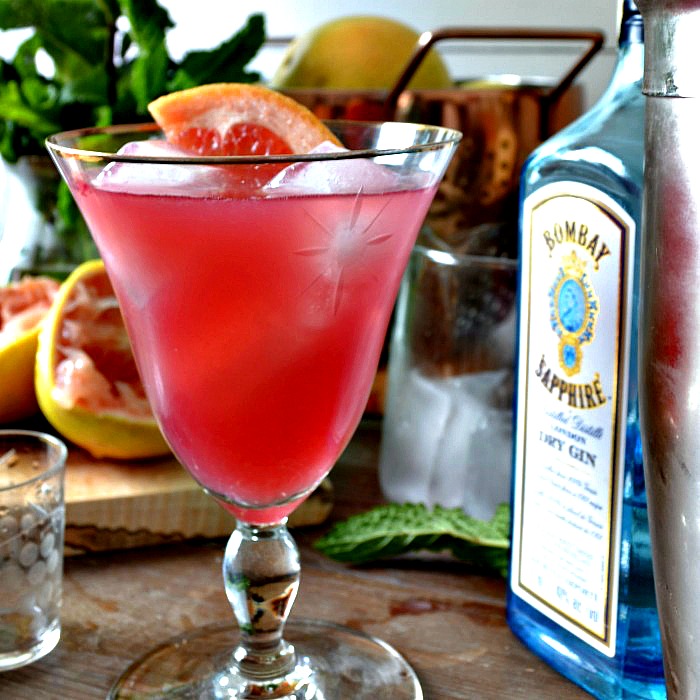 Spring Cocktails - Pink Greyhound
Yield: 1 Cocktail

Prep Time: 5 minutes

Total Time: 5 minutes

You will want to add this pretty pink drink to your Spring cocktails list! It's tart fresh flavor is refreshing and delicious
Ingredients
Juice of one large pink grapefruit
2 teaspoons POM juice
1 1/2 ounces of gin
Fresh mint leaves
ice
Instructions
Strain grapefruit juice into cocktail shaker
Add POM juice, gin and 4 mint leaves
Add a handful of ice
Shake well and strain into cocktail glass
Garnish with thin grapefruit slice
Notes
Always enjoy responsibly and never drink and drive

I have so much more fun spring ideas coming up! Some home decor, table styling, recipes and outdoor projects. You will want to subscribe so you don't miss a thing!
For now, let's see what Easter cocktails the others came up with this month!
Until next time….

Pink Greyhound Cocktail from Red Cottage Chronicles • Pink Champagne Margarita from Our Crafty Mom