Friends, things have been really hectic around here lately. With our youngest closing on her first home last month and moving her in I had packing boxes and stuff all over our tiny little house. Now that she has moved out I am really trying to simplify our home since that it is just the two of us . That is what inspired my simple Thanksgiving tablescape.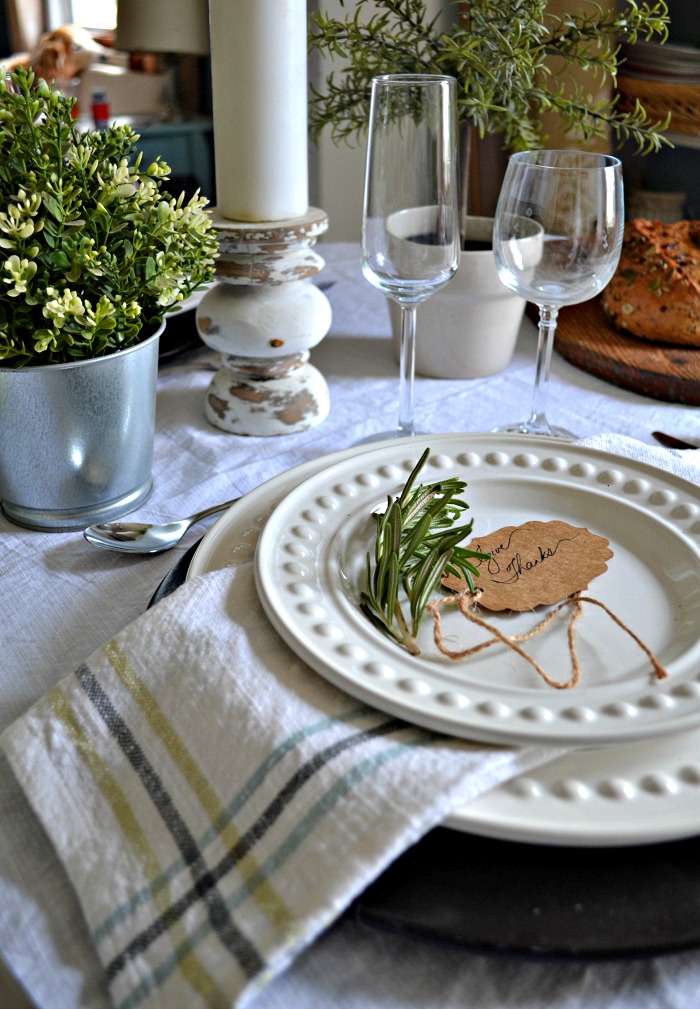 Even though we celebrated Thanksgiving over a month ago here in Canada, I really wanted to share in a collection of Thanksgiving tablescape ideas for my American friends. Once again Chloe from Celebrate and Decorate has gathered up a great group of bloggers with a passion for setting pretty tables, and as always I am delighted to join in.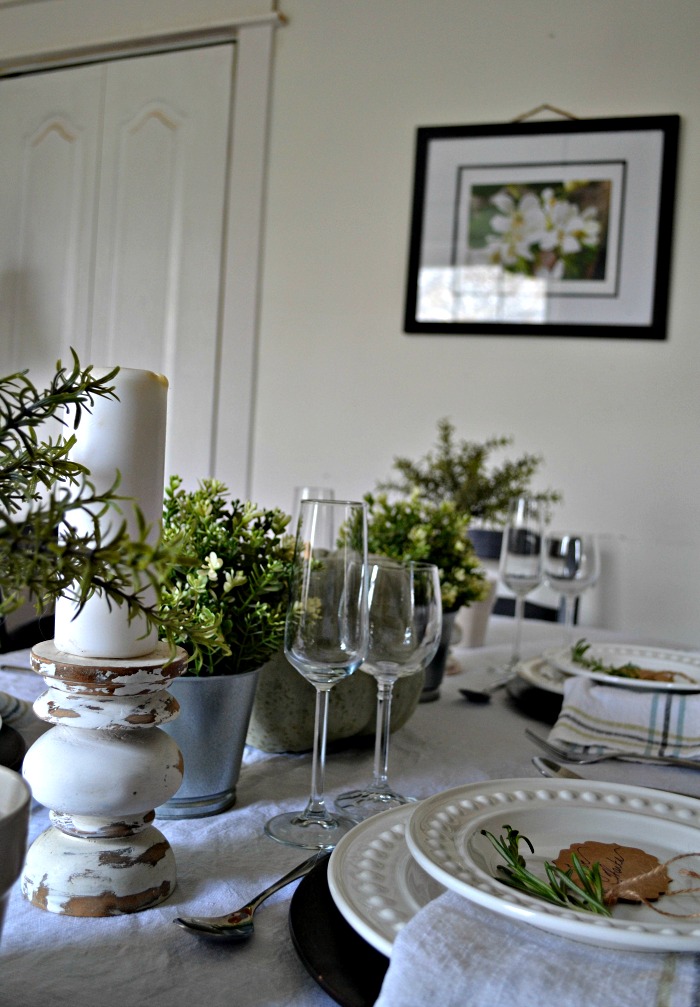 I also am very proud of the fact that I didn't buy or borrow a single thing to create this tablescape! That is a first. I always do try to buy as little as possible, but this time I didn't even have to leave the house to put this together. Oh happy day! No money spent and no additional stuff brought into the house when I am trying to purge!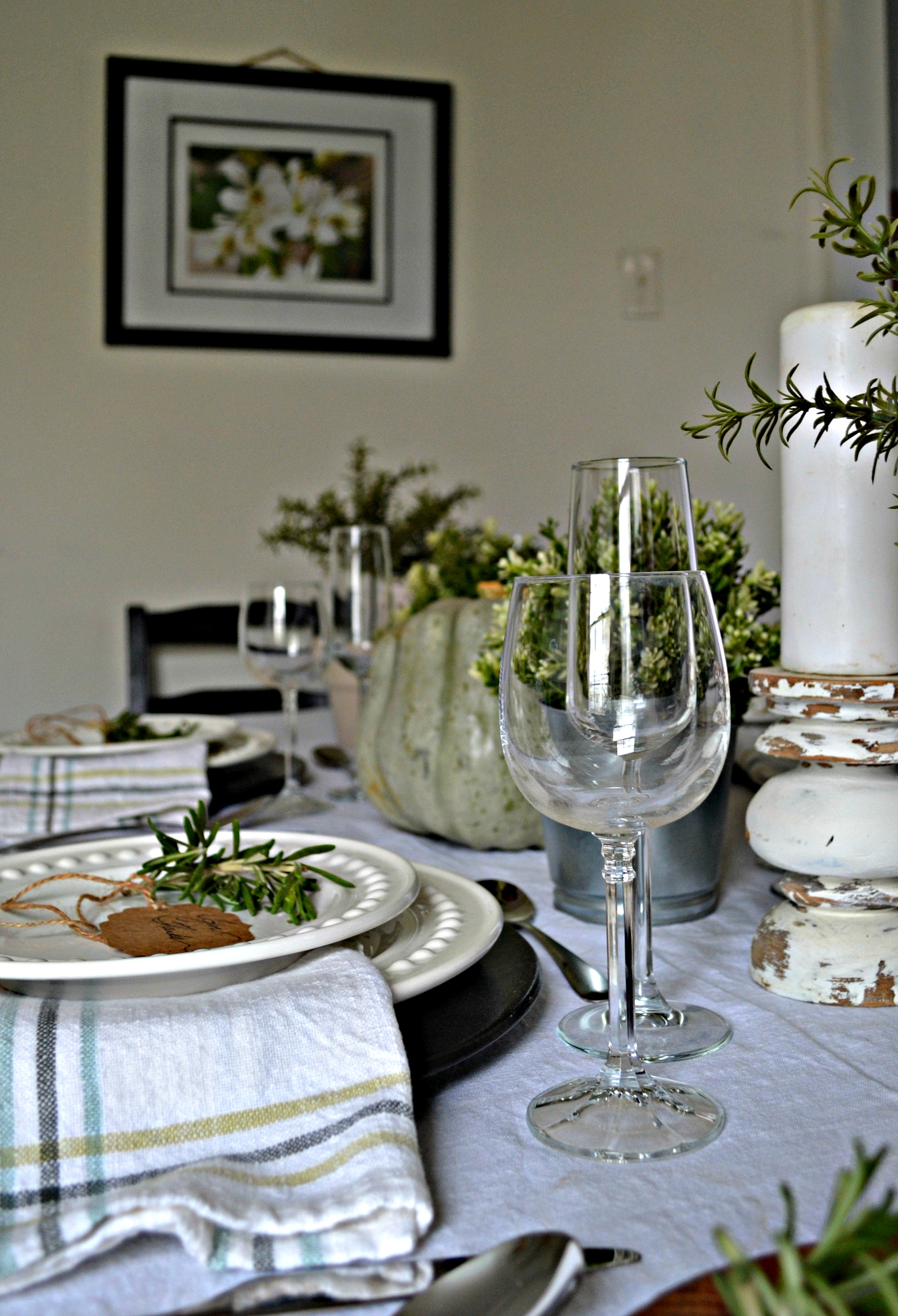 This is where having a set of white dishes and a white linen tablecloth comes in handy. As long as you have those things as a base you can easily pull from other areas of your home to create a beautiful yet simple Thanksgiving tablescape, or one for any occasion really.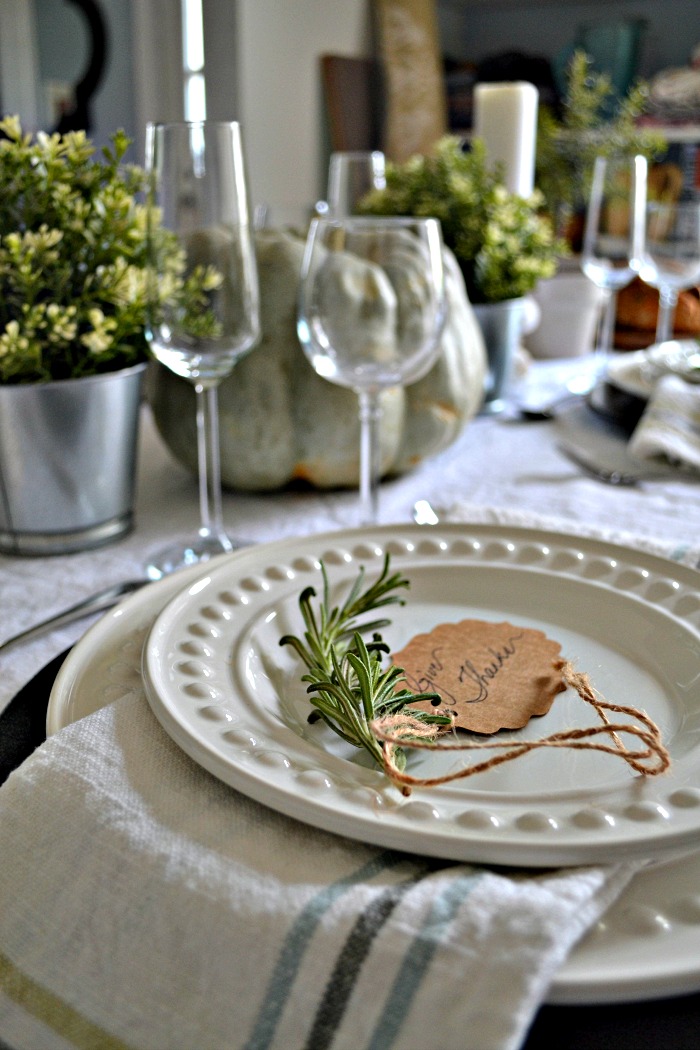 I absolutely love these white plates with beaded edges. I purchased them last year at HomeSense and wish I had picked up 8 of each. I am keeping an eye out to see if they come back in stock. The wood charger plates I have had forever and are another excellent neutral.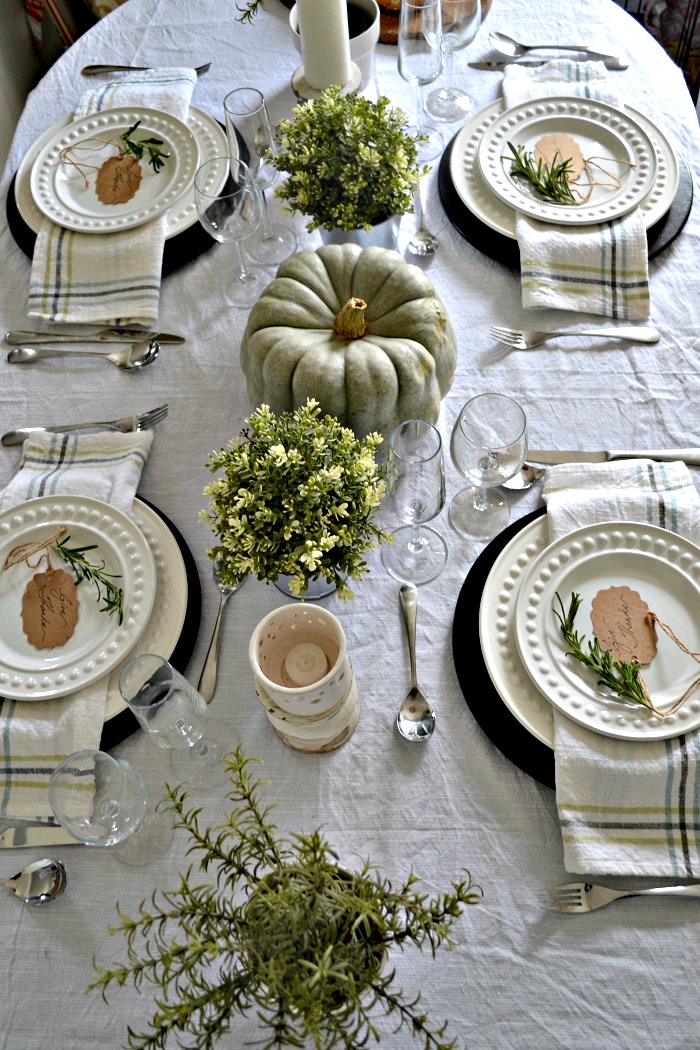 When I bought the blue pumpkin way back before our Thanksgiving, I was careful to soak it in a bleach/water/dish soap solution and it really paid off. I was still able to use it some 6 weeks later!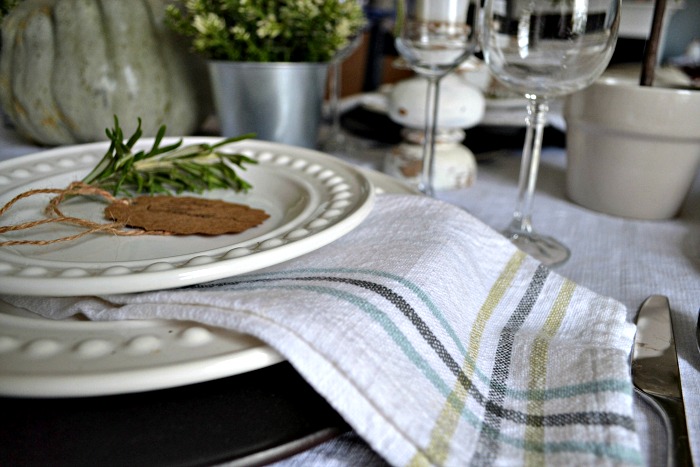 I purchased these cloth napkins back in the summer. They are very neutral with a simple pale blue, grey and green border that could work for almost any occasion. I used my everyday flatware. When I was replacing my old set I went for a simple design. Choosing simple lines and neutral colors when styling a table will pay off in the long run.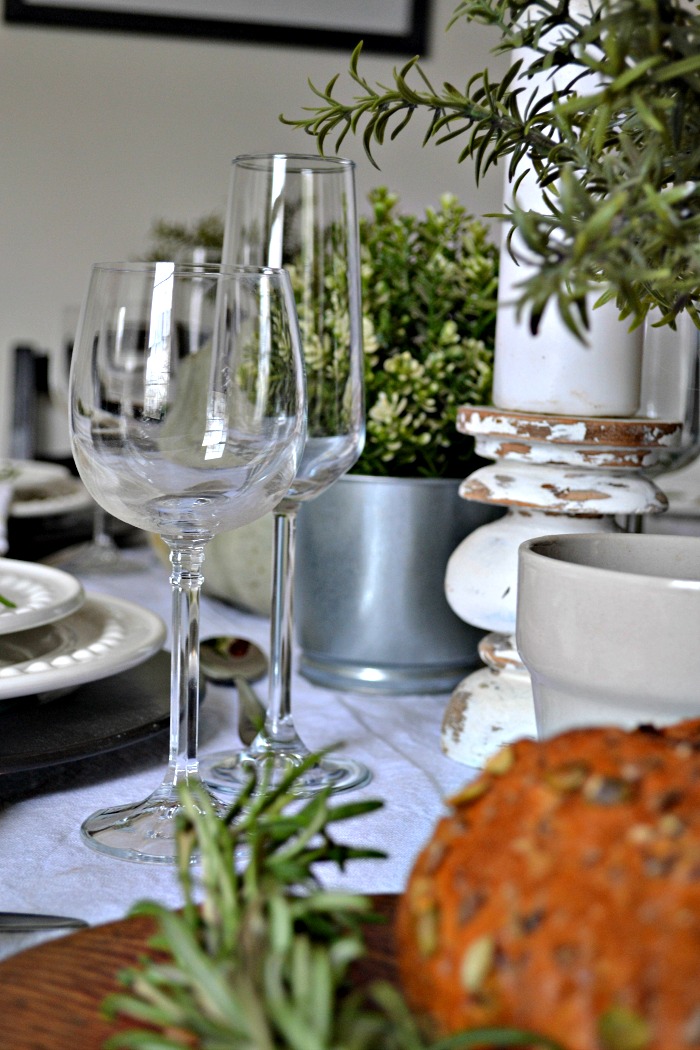 The simple clean lines of the wine and champagne (or in our case Mimosa) glasses have an airy, uncluttered feel.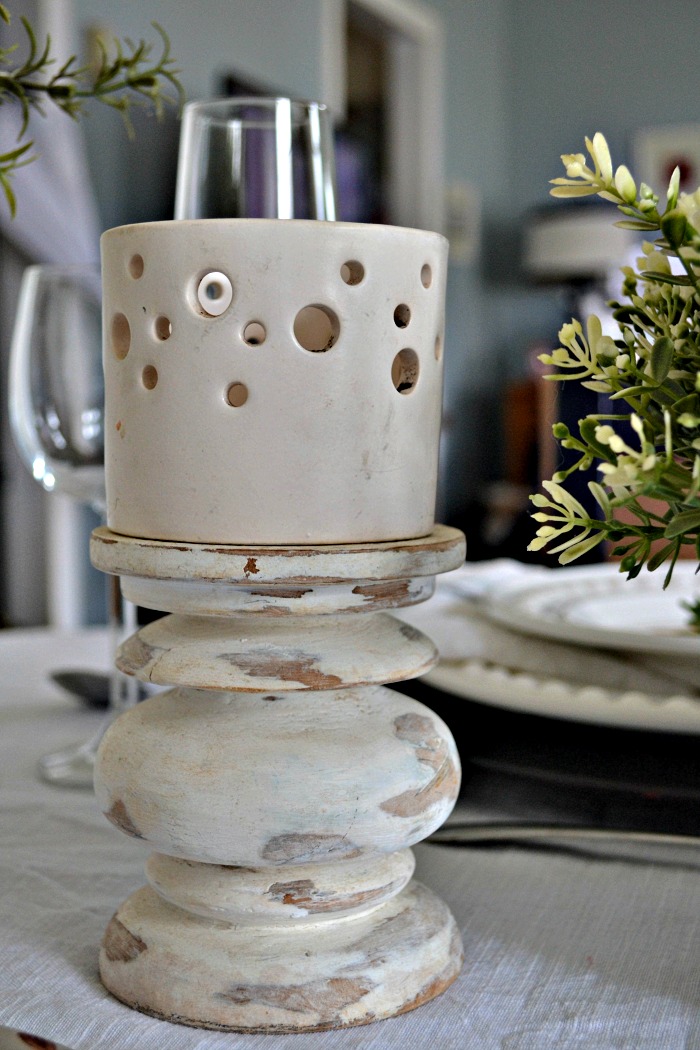 I get loads of use of these upcycled candleholders. Today they are serving their original purpose, to hold candles. I didn't have two white pillars, so I just tucked a tea light into a white ceramic vessel and placed it atop the second one.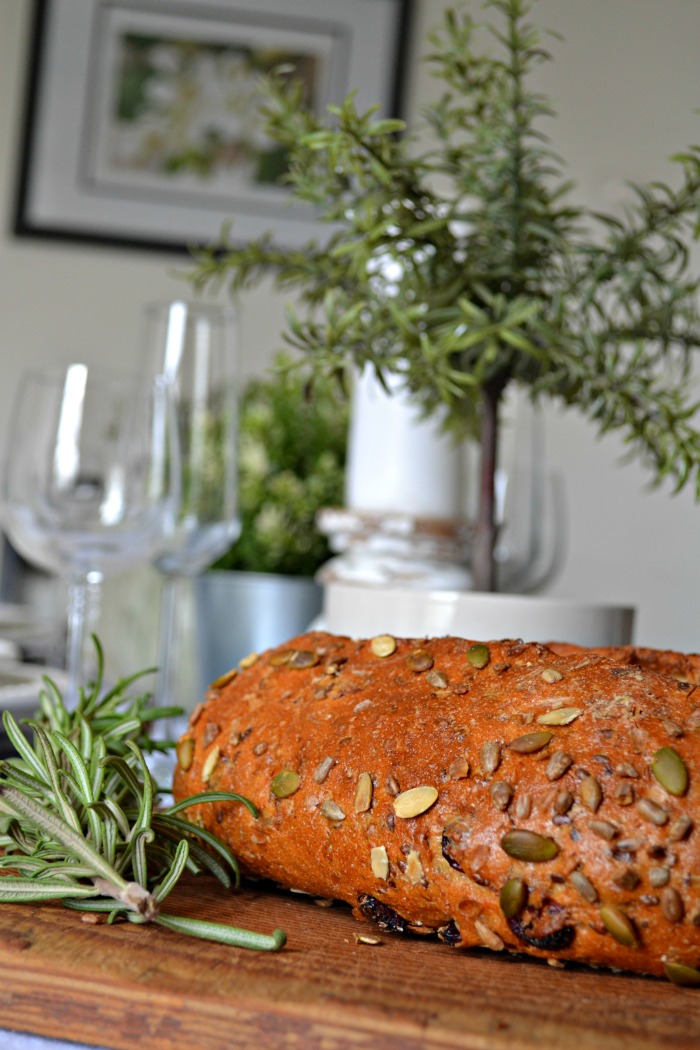 I gathered up some of my Ikea faux plants. Two to create height are in simple off white ceramic pots, while two lower ones are in tin pots. All of which came from Ikea.
A fresh loaf of cranberry pumpkin seed bread is waiting to be served with the big pot of soup I made for dinner.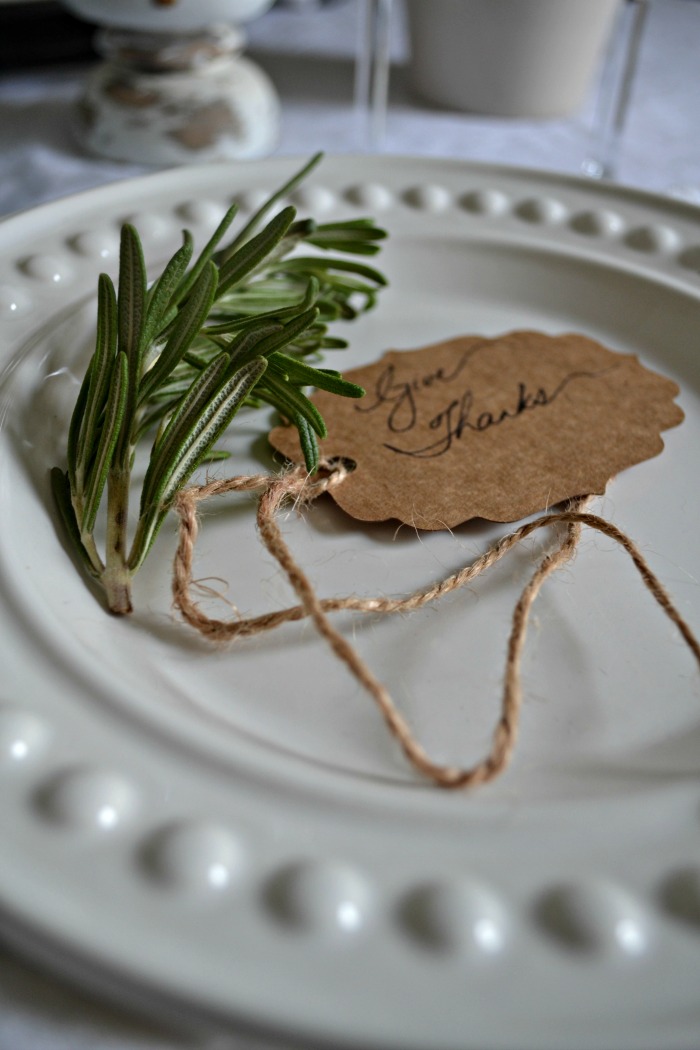 Kraft paper gift tags were threaded with some twine and inscribed with Give Thanks. I clipped a few springs off my rosemary plant to add a touch of colour.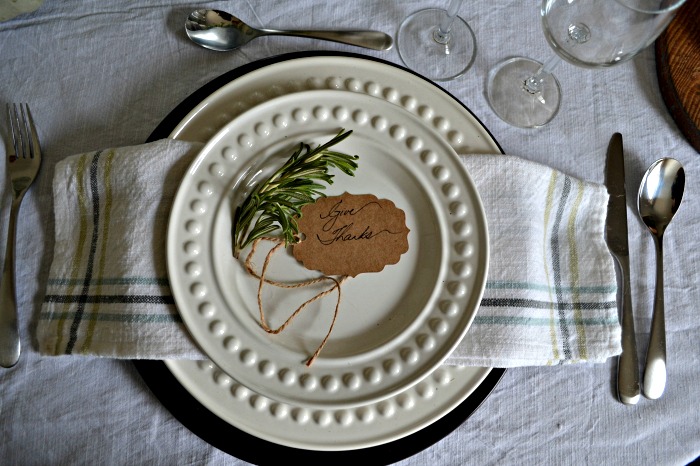 Truth be told, this is one of my favourite tablescapes, although last years was pretty special too! It is so calming and relaxed. I hated to put it all away. Setting a simple Thanksgiving tablescape has given me a fresh new outlook on calming the whole house before the holiday's really kick into high gear.
Now, it is time to visit all the other Thanksgiving tablescapes! Keep checking back as the links go live on their appointed day! All of Monday's and Tuesday's are waiting and ready for you!
Until next time…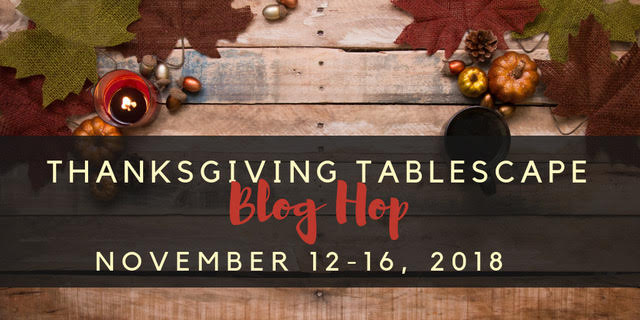 Monday
Knock it Off Kim
Home is Where the Boat Is
Everyday Living
Living With Thanksgiving
Tuesday
Red Cottage Chronicles
Wednesday
Me and My Captain
Bluesky at Home
Life and Linda
Our Crafty Mom
Thursday
The Painted Apron
Debbee's Buzz
Loveland Lodge
Celebrate & Decorate
Friday
The Painted Hinge
Sweet Sensations
Zucchini Sisters
a casa di Bianca