I invite you to follow my journey to getting fit over 50! I believe it to be possible to achieve a health weight, kick the addiction to sugar, and lay the groundwork to a long and healthy lifestyle!
Well hello my friends! A very happy new year to you!
If you are a subscriber of Red Cottage Chronicles you were the first to know about some exciting new content to look forward to here on the blog!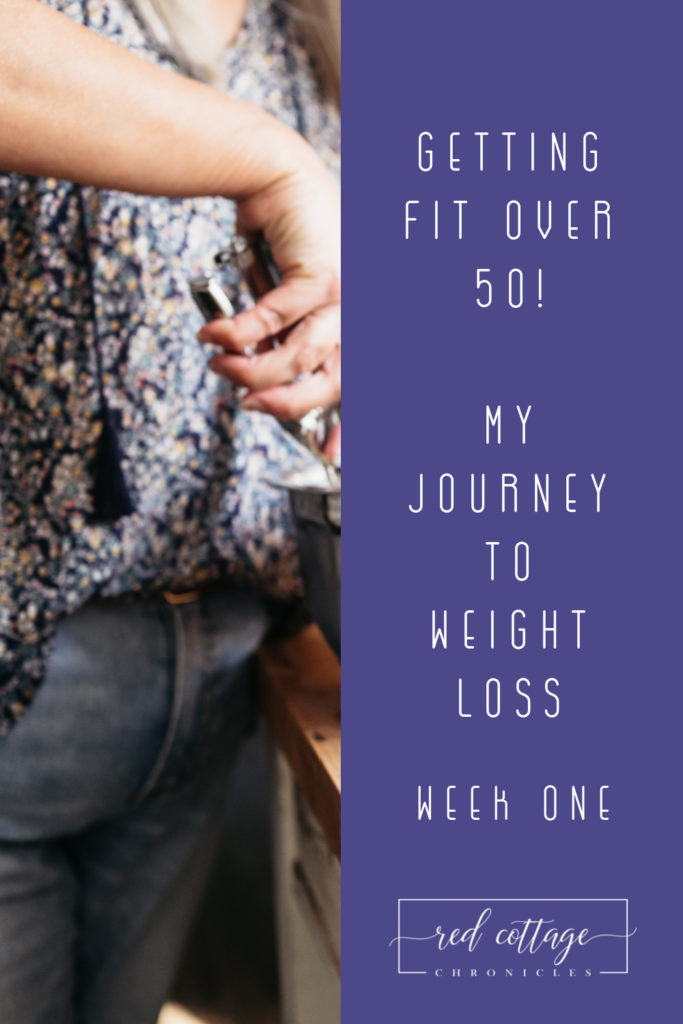 If not, welcome to one of the new weekly features! Grab yourself a beverage and settle in as I share my plans…..
My journey to getting fit after 50 – the beginning
This is just one of the goals that I have set for myself for 2021 and beyond. Not a resolution, but a peeling off of the layers that have been keeping me stuck! The process that I have been planning since the fall.
It all started with a photo!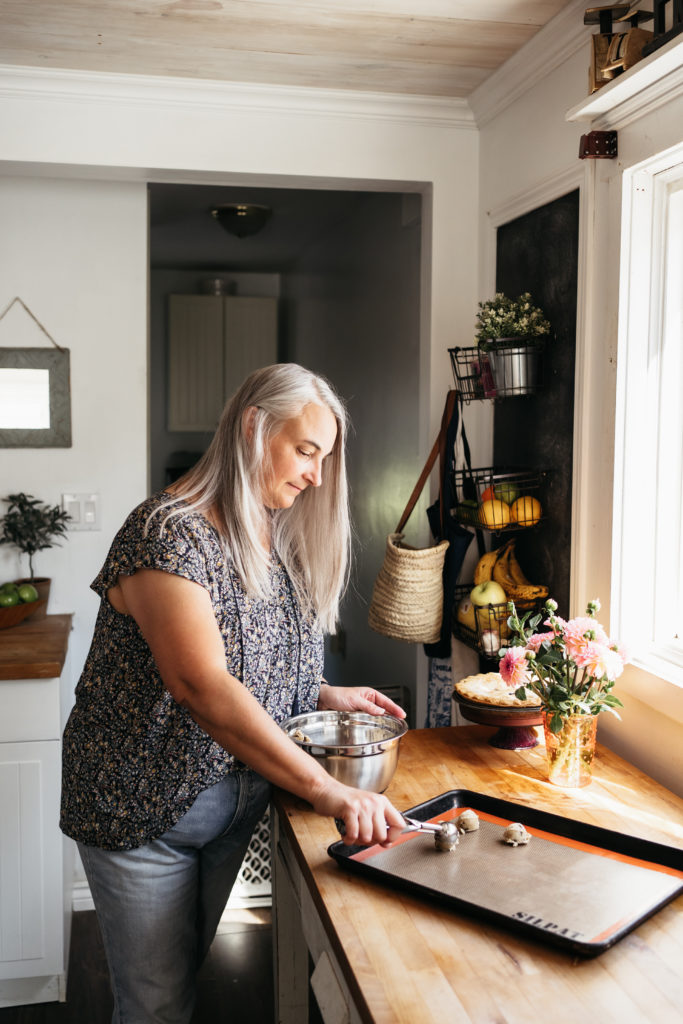 Truth be told, I haven't felt comfortable in my own skin for many months. It took this photo to really spur me into action.
Earlier this year I hired a lovely local photographer to take some photos that I could use on the blog and social media. When she sent me the photos the one above was among the first in the gallery. '
I didn't recognize that person in the photo. It was so far removed from how I feel on the inside!
Yet, it was me who chose the outfit. I chose to put little effort into my hair, and didn't bother with make-up. None of which reflects who I really am.
The photographer, completely unbeknown to her, captured the exact person I have allowed myself to portray. A person who is afraid of making changes that align with the real me some of those changes are very different to what people are used to.
What surprised me the most? I wasn't sad. I wasn't upset at how she captured me in this photo. Instead I found myself thankful for a photo that clearly highlights all the things that I know I have needed to change for a long time. The excess weight, the somewhat frumpy clothes, the clear lack of self care. It was my visual wake-up call!
I was finally ready to answer that call!
I sat with my feelings about this photo for a while and then started to outline a plan. A plan that includes a goal to achieve what many think is impossible. The plan to get fit and healthy after age 50!
While the plan has been taking shape both on paper and in my thoughts for a few months, it is time to put it into to action!
My plan to a healthy lifestyle after age 50!
Although I do consider myself relatively healthy as far as the baselines go, the first thing I did was to have a conversation with my physician. Discussing with her the tools I planned to use to help me achieve my weight loss goals was an important part of the plan. And, to get her input on whether they are a good fit for me, especially with all the lovely menopausal changes my body is experiencing.
I highly recommend anyone who wants to change their diet or start an exercise program to talk to your doctor before you start!
What exactly are my goals?
Getting fit after fifty is broad statement. It is this type of statement that has set me up for failure in the past.
Instead, I have a written plan (and a vision board I will share with you in the coming weeks) of how what I will be doing to reach my fitness goals!
I will go into each of these as the weeks progress, but here is a summary…..
My goal is loosing 50 pounds to achieve a healthy BMI in the next 12 months
I have set mini goals with small rewards along the way
Quitting (refined) sugar cold turkey. I know myself when it comes to sugar, and, while it may not be the best approach for everyone, it is what I need to do and what I am prepared to do
Schedule 30 minutes of exercise 5 days per week in my agenda.
Meal plan!!!!!!
I will dress now like I have already reached my goal – no more hiding behind frumpy, baggy clothes
Regular self care rituals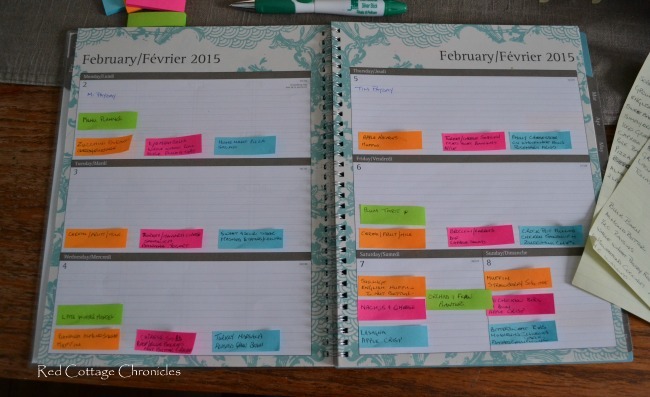 Wow, that is a lot for today! I think I will stop here!
Next week I will share the programs and other resources that I have embraced that are the necessary tools to help me on my journey! As well as a summary of the first week.
I hope that you will follow along on my journey to getting fit after 50!
Honestly, no matter what your age, I hope that I can be some inspiration for you to plan and take action to meet your own goals for a healthy lifestyle!
It could be fashion, a healthy lifestyle, flowers, a recipe, a stunning tablescape, or decor tips to make your house a home! Simply click here to subscribe. I never sell or share your information, and you can unsubscribe at any time!
Until next time…..