Welcome to week 2 of our Summer Cocktail Series. This week we have a total of 10 summer cocktail recipes to share. I am sharing a recipe for Honey Spiked Arnold Palmer. And, don't forget to follow all the links below for loads of summer refreshment ideas!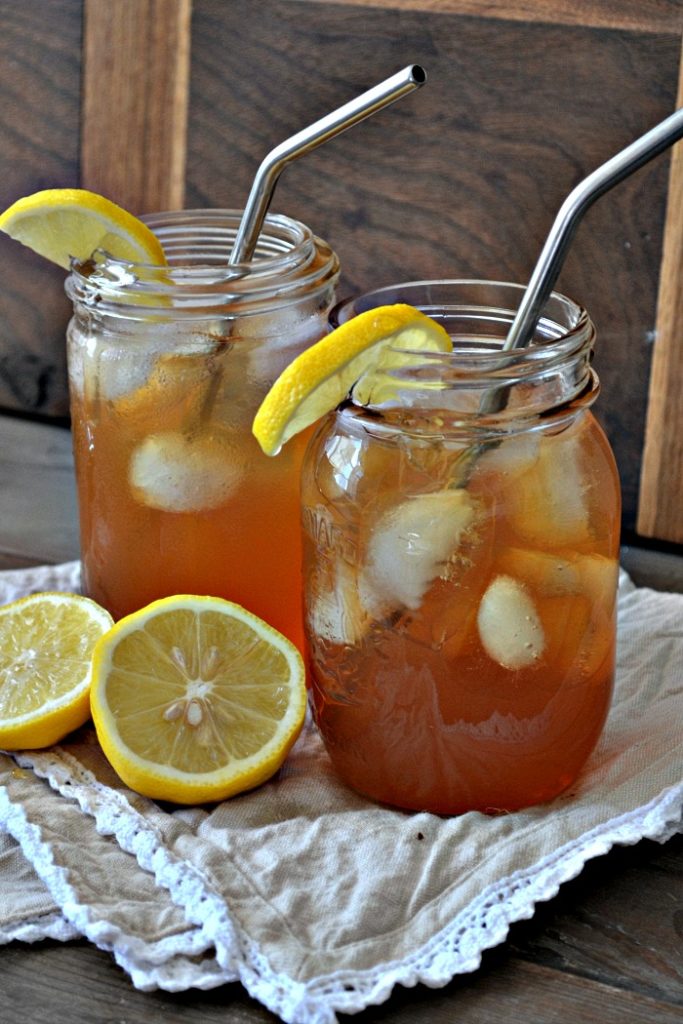 This weekend things are really heating up as far as the weather goes, with the humidity forecast to push the temps into the 90's. The kind of weekend you can work up a thirst just by sitting still. One of my favorite summertime beverages is Arnold Palmer, but hot summer days like this call for a little something extra.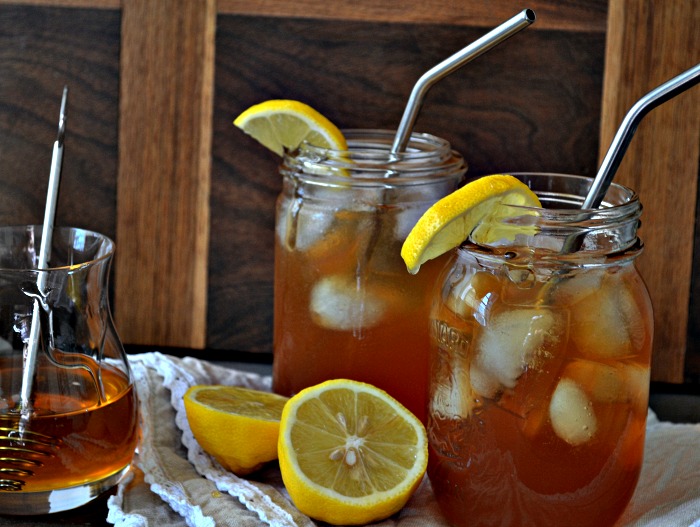 Now, those of you who know me, know that whiskey is not my thing. But, honey flavored whiskey, not that caught my attention. Honey Spiked Arnold Palmer is a sweet, refreshing summer beverage perfect for the patio! The whisky has a subtle honey flavor that isn't too sweet or too strong.
Honey Spiked Arnold Palmer
4 ounces homemade sweet tea
4 ounces lemonade
1/2 ounce (or 1 ounce if you prefer a stronger drink) Jack Daniels Honey Whiskey
fresh honey
Fill a mason jar with ice. Pour over iced tea, lemonade, and honey whiskey. Add a tiny drizzle of honey and stir well.
Enjoy responsibly!!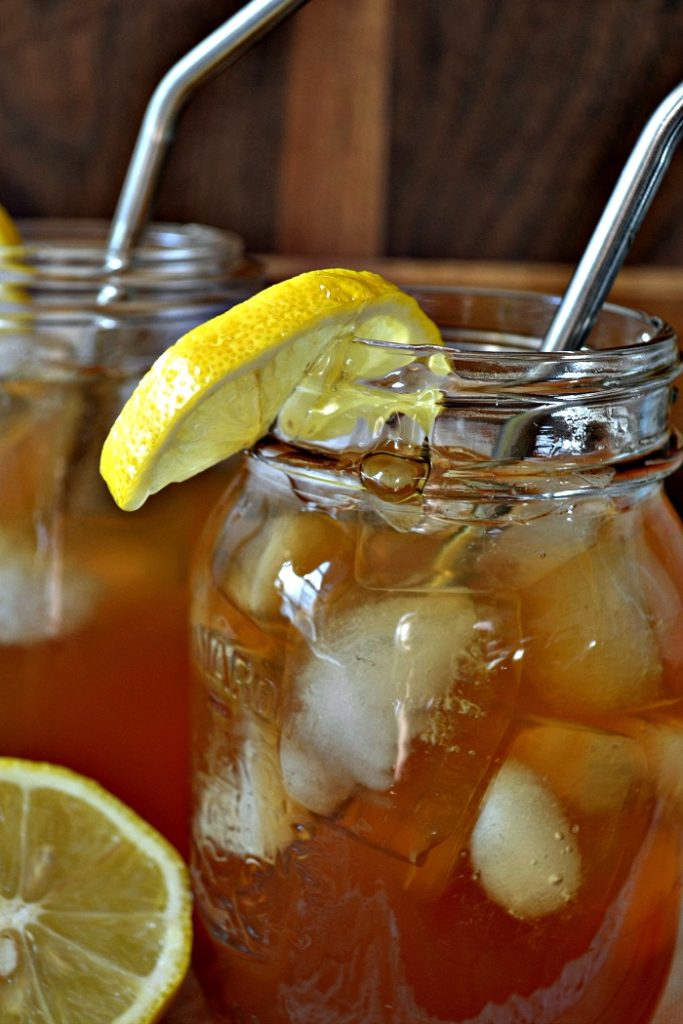 And please always remember……DO NOT DRINK AND DRIVE!! And, if you are hosting friends or family please make sure that everyone has a safe ride home when they are consuming alcohol!
Now, check out all the yummy cocktails below! Everything from cinnamon to mango, to orange and ginger. Definitely something for everyone!

Orange Crush Cocktail from A Turtle's Life for Me • Tropical Sangria with Coconut from Daily DIY Life • Loaded Corona from Weekend Craft • Cinnamon Roll Fireball Shot from Our Crafty Mom • Rum Punch Summer Cocktail from Happy Go Lucky • Spiked Honey Arnold Palmer from Red Cottage Chronicle • Frozen Mango Margarita from a Family Around the Table • Ginger Beer Mojito from Creative Ramblings • Orange Creamsicle Cocktail from Create & Babble • Grapefruit Vodka Mule from Upright and Caffeinated
Until next time……