Well, it is official.  October is in the history books and the countdown to the Christmas season has arrived.  But more on that a little later in the post!
We actually had wet snow flurries today.  Right in the middle of Tripper's obedience session!  Outside!  He was a trooper and so was Tracey from Sit Down and Stay, who is graciously giving us a few private lessons because Tripper is a bit of a stubborn thing.  But 45 minutes with her and I see the light at the end of the tunnel!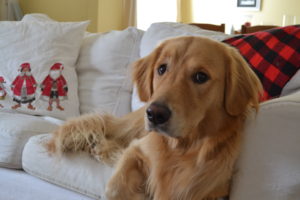 I am being a bit random today and sharing a bit of this and that!  We love to take the dogs on walks away from the neighbourhood every weekend, and since Tripper is a go-getter, and Tally is slowing down we decided to go to St.John's conservation area last weekend.  Lots of trails for Tripper and lots of benches to sit with Tally when she has had enough!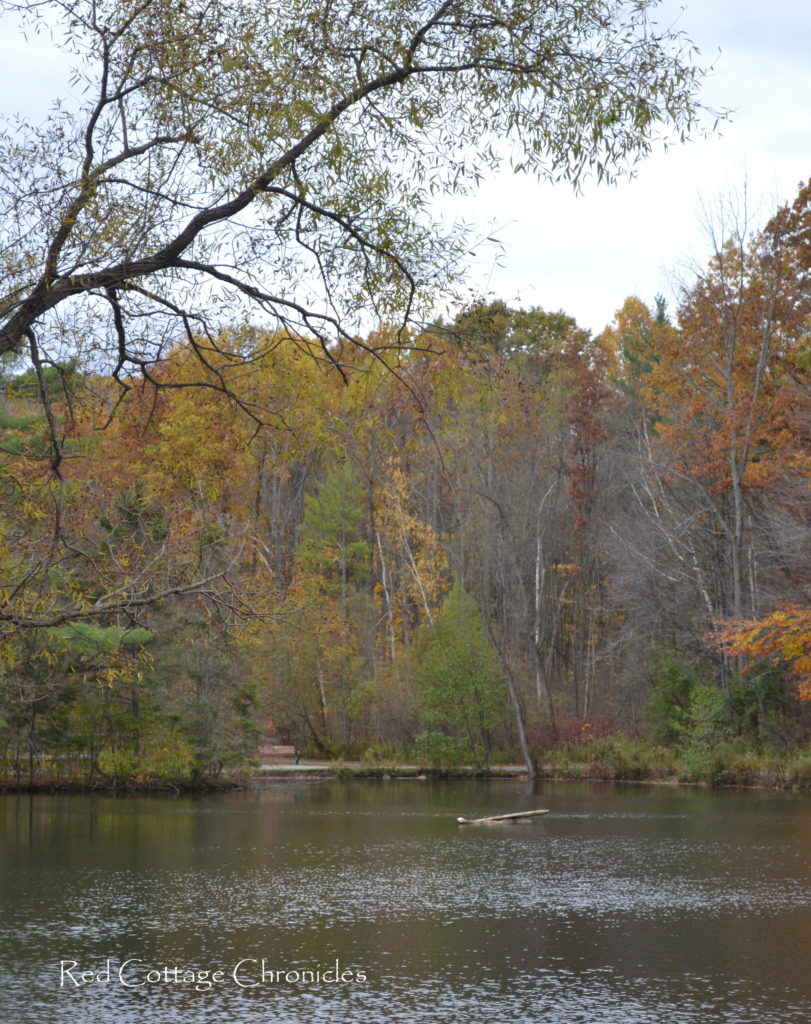 It was such a nice autumn day.  Sun was shining making the cool day feel at least a little bit warmer.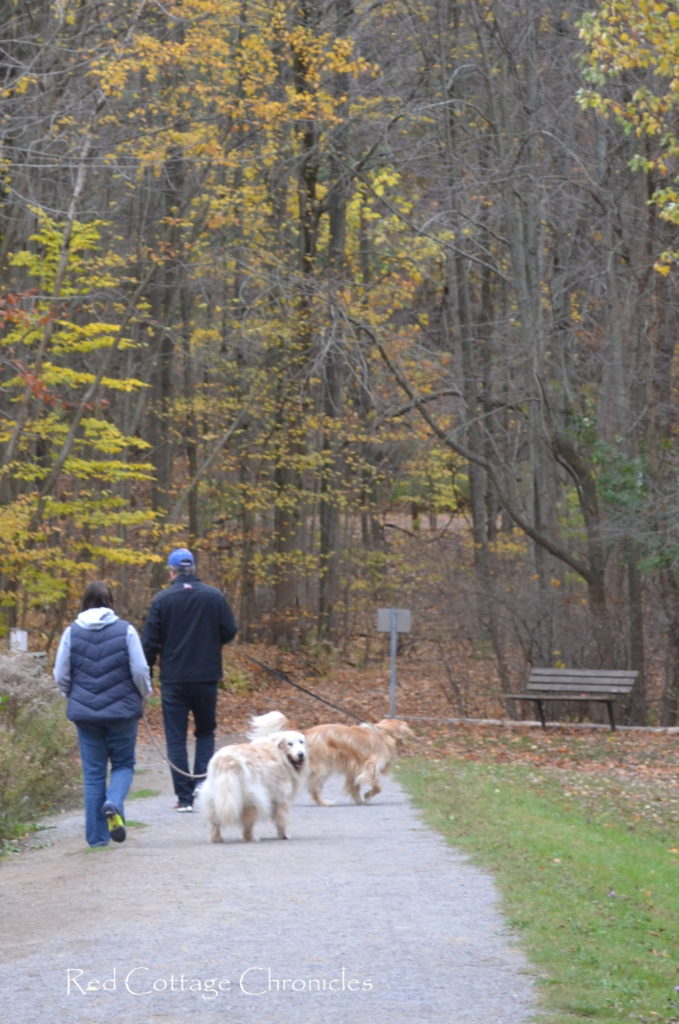 The dogs certainly enjoyed it!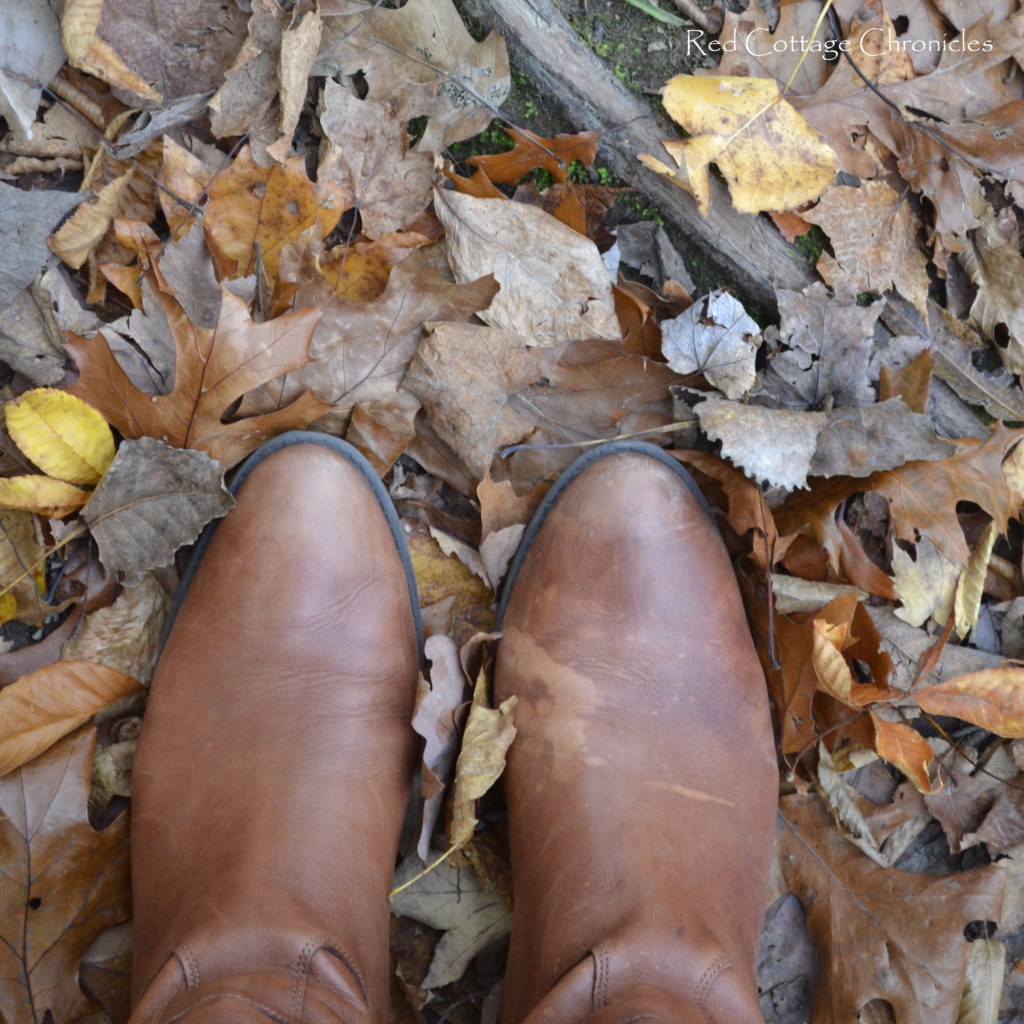 There is nothing like crunchy leaves under your feet!   I just wish I had started the obedience before this walk!  Tripper kept Tim on his toes exploring the sounds and the smells of fall at a little faster pace then he would liked!
I did get a chance to snap a few pictures of some of my favorite doors around Niagara On The Lake!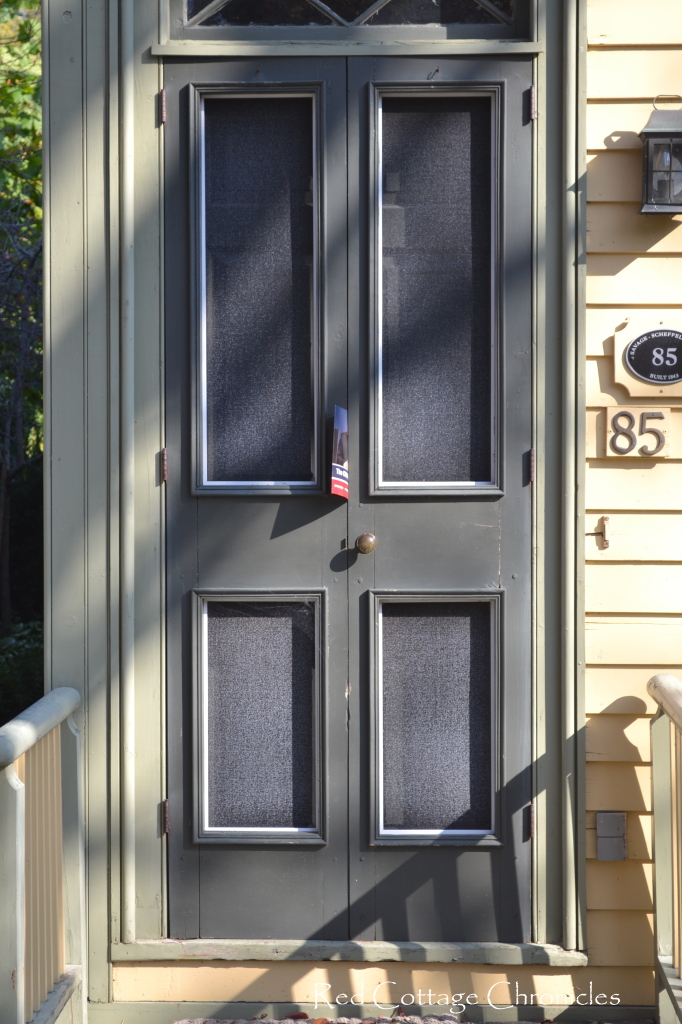 I just love the screen door on this heritage home. I feel a project coming on for Tim this winter!  Sadly it was election time and someone had put a flyer in the door, so try and pretend it isn't there!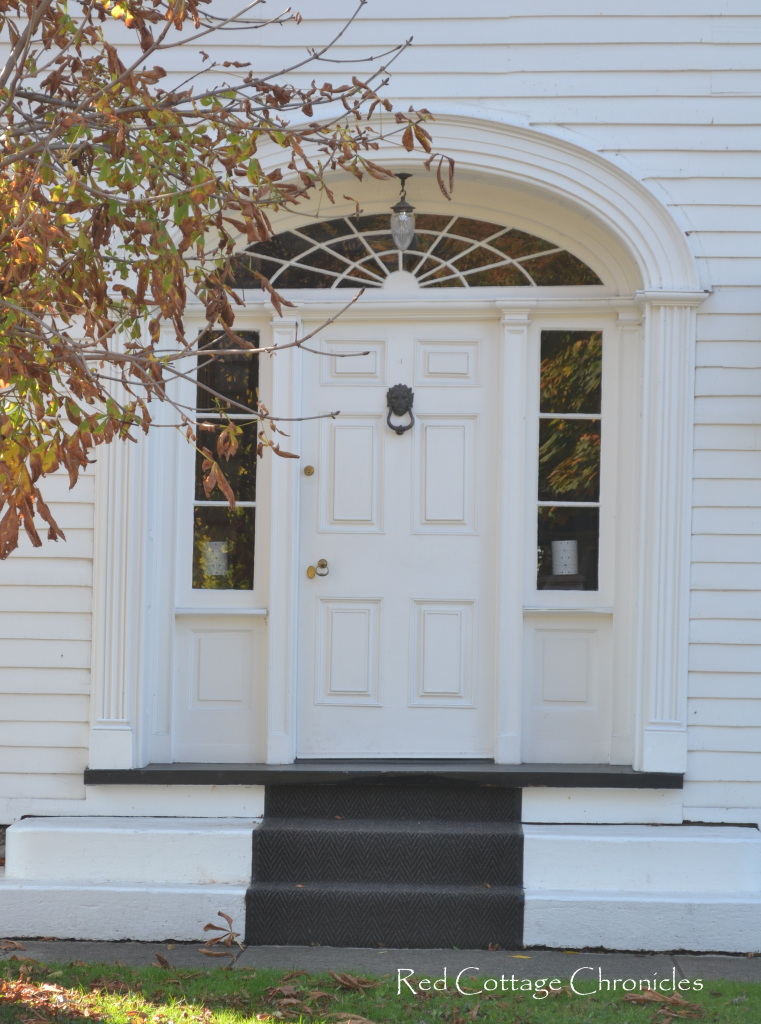 This is a very common door style in the heritage district, with the curved top light and paned sidelights.  I just love the mouldings.  Even plain and simple it is stunning.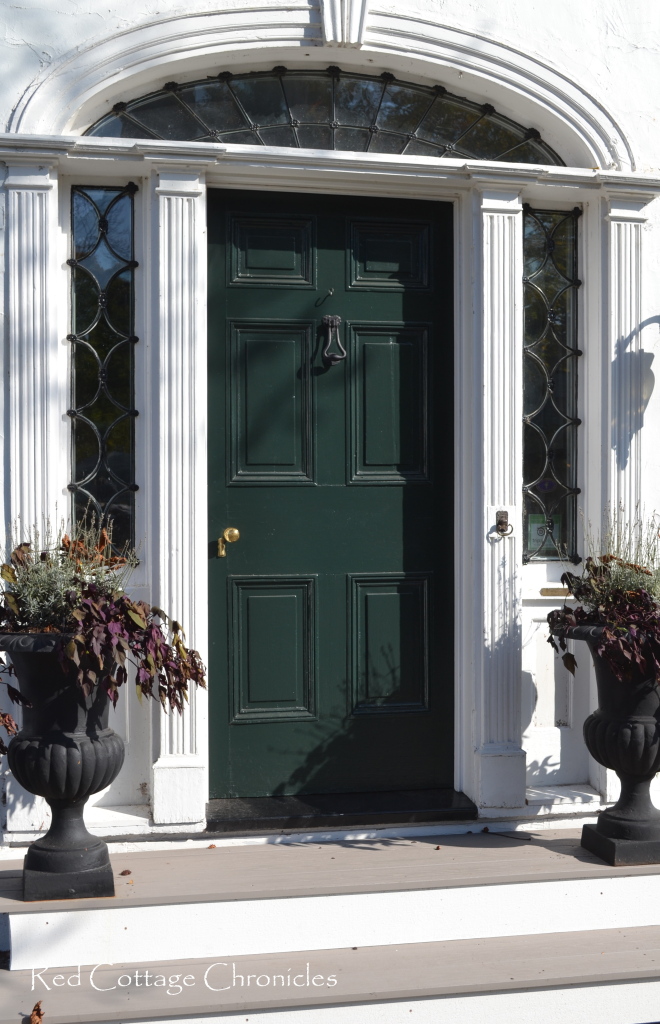 Here is a similar style with gorgeous leaded glass top and sidelights!  They knew how to build 'em in the 1800's!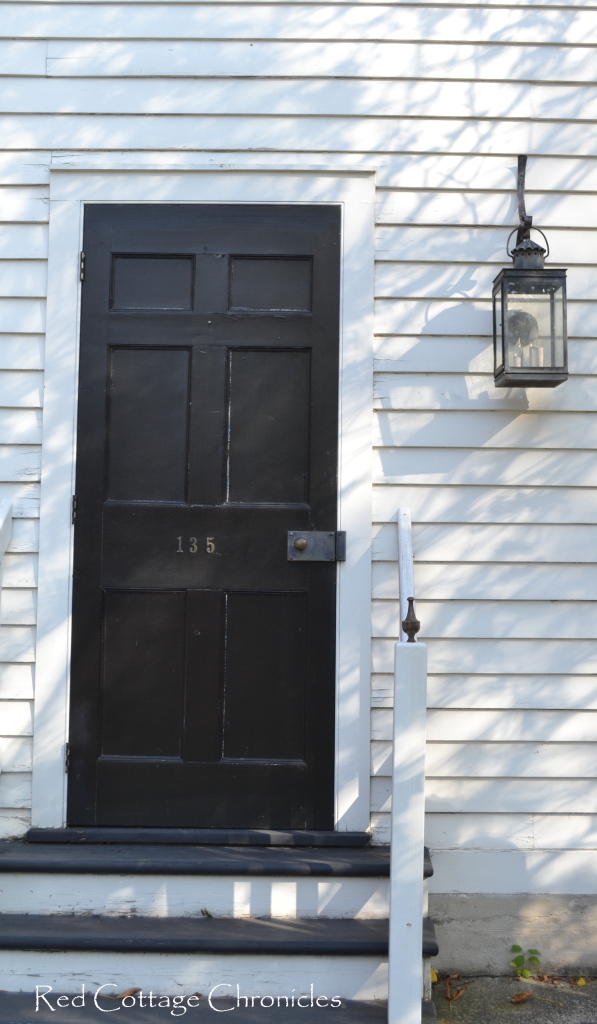 The simplicity of this door caught my attention.  I love the hardware.  And that light with the electric candles inside.  So pretty!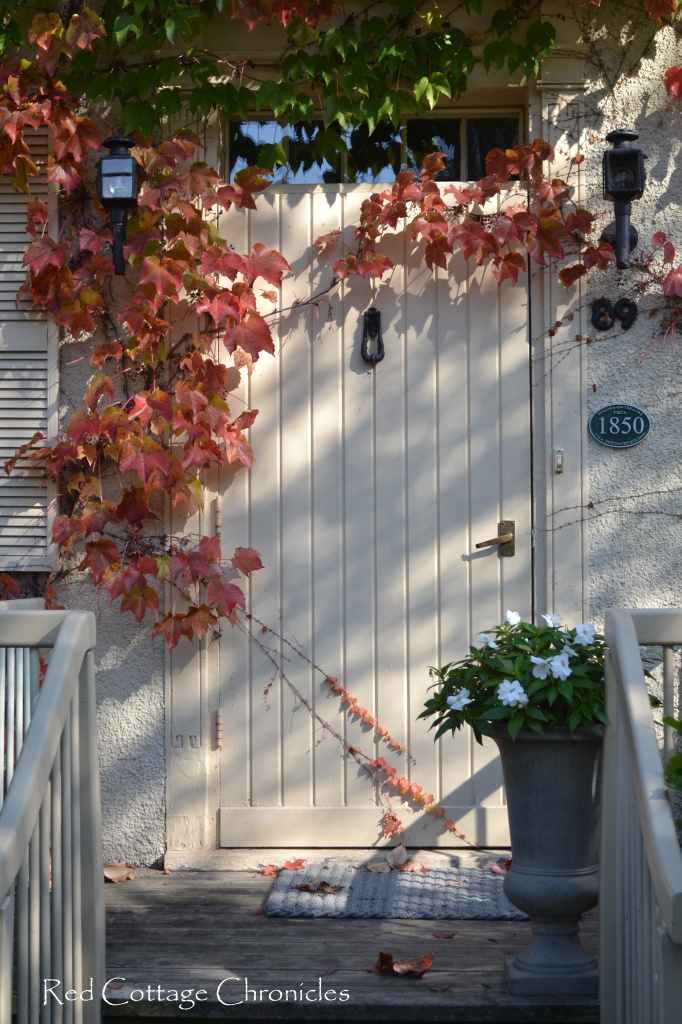 This one needs no explanation.  Just beautiful!
Oh, back to the thing about the Christmas countdown!  Have I ever mentioned I am married to Mr. Christmas.  He is biting at the bit to set up his Christmas village.  It is a yearly challenge to keep it classy and appropriate to the general theme of our décor.  As you may recall, he built this dessert buffet for me and promptly took it over for his village last Christmas!  He is eagerly awaiting the radio station in Buffalo to start playing Christmas music, which usually starts around November 1st!  He has a countdown app on his iphone and has already started planning our Christmas Eve brunch! 
Funny thing is, for the first time in many years I am finding myself anticipating Christmas with genuine enthusiasm!  I am following Santa on twitter and planning the holiday décor.  My Christmas Pinterest Board has been growing! This year I am giving myself permission to enjoy the season instead of dreading it.  How that is going to happen is yet to be determined but I have a hunch it has more to do with my own attitude and less to do with the busy'ness of the season!  I will be sure to share as the season unfolds!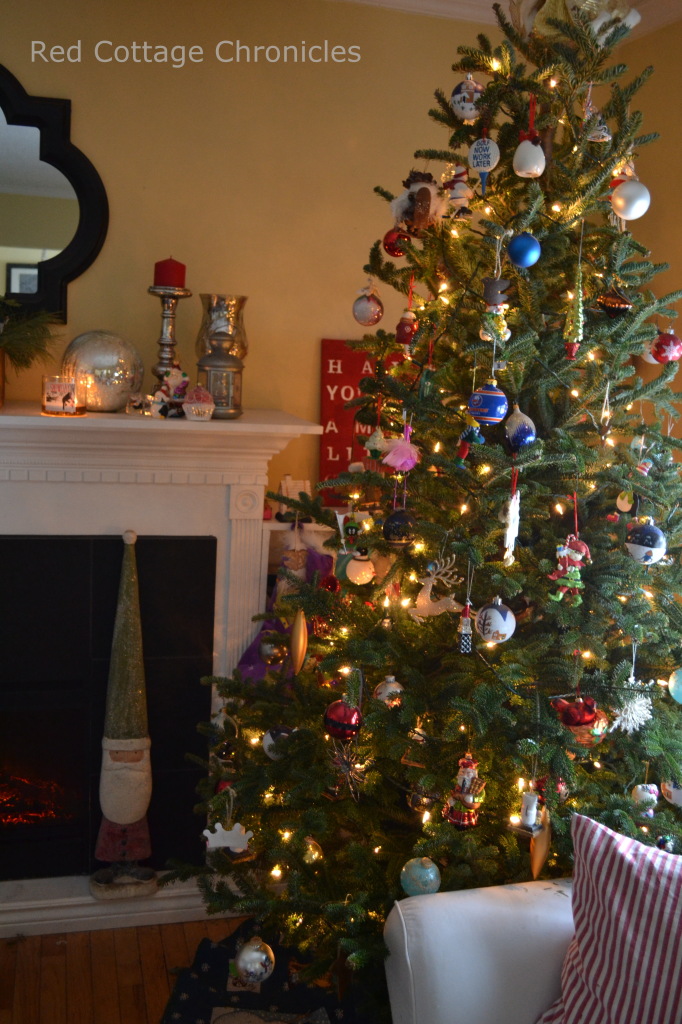 I think I have finally figured out that while Christmas has become an incredibly commercial time of year, I don't have to buy into that aspect of this.  I love the feeling of the home when it is decorated in all its Christmas glory.  It brings an element of warmth to the home that isn't always there the rest of the year.  It is about taking the time as a family to sit and enjoy a holiday movie (even I do tend to fall asleep before the end!), and embracing the shopping lists by taking the time to carefully choose the gift that I think is perfect for everyone on my list!  It is about the weeks leading up to Christmas at Church with Advent and then finally the Christmas Eve Church service that finds our family almost filling two pews and enjoying the true meaning of the season through the Christmas story.
So that is it for This and That.  I wasn't kidding when I said it was a random post!
Now how about sharing one of your favorite things about the holiday season!  I would love to hear about it! Leave me a comment and help keep my Christmas spirit going!