A birthday and a manicure!
Where did the time go??!!  My youngest daughter turned 22 yesterday!  22…I can hardly believe it!
To help celebrate I treated her to a manicure at a beautiful local spa called Inn on the Twenty!
This was our first visit here and will be going back again for sure.
Nestled in the quaint village of Jordan, The Inn on The Twenty Spa is retreat to behold.
We are welcomed at reception and shown into what I would call the parlour!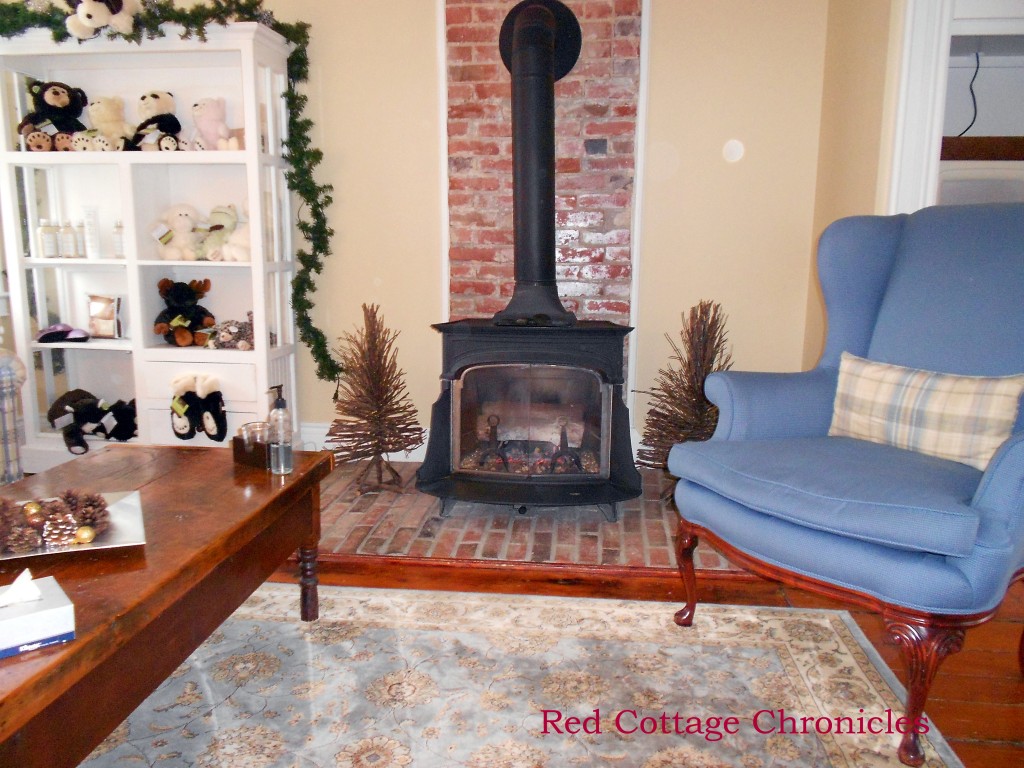 It has gorgeous wide plank wood floors, a gas burning wood stove and beautiful tall 9 over 9 pane windows at either end of the room that let in an abundance of light!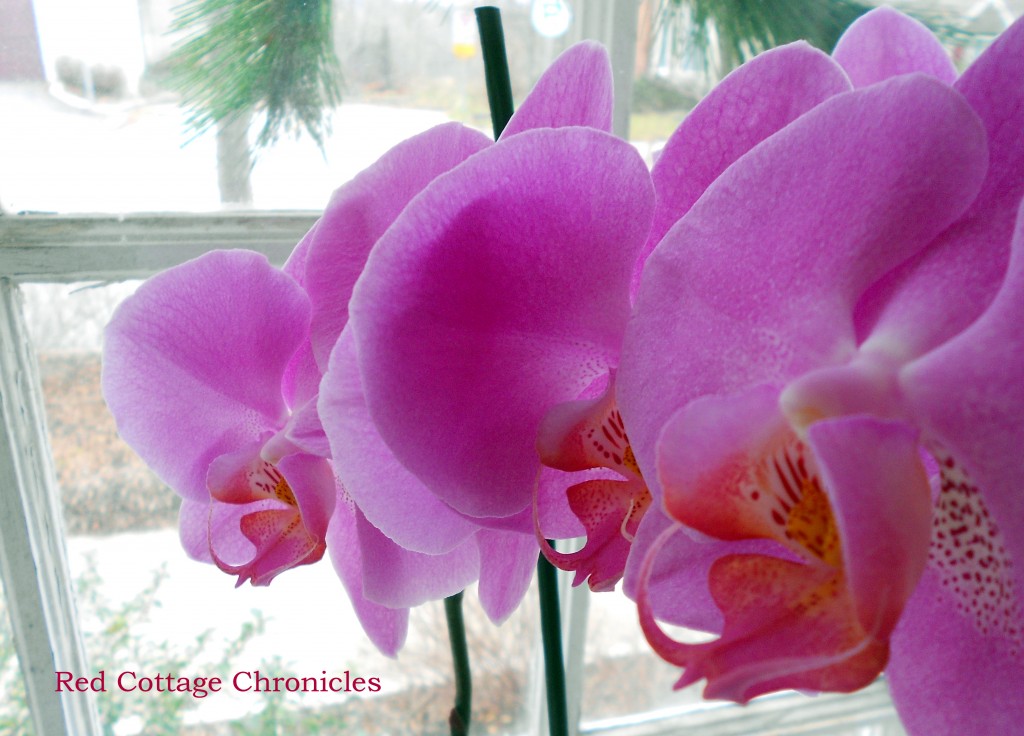 There is complimentary tea and biscuits on a sideboard, to which we were invited to help ourselves while we wait.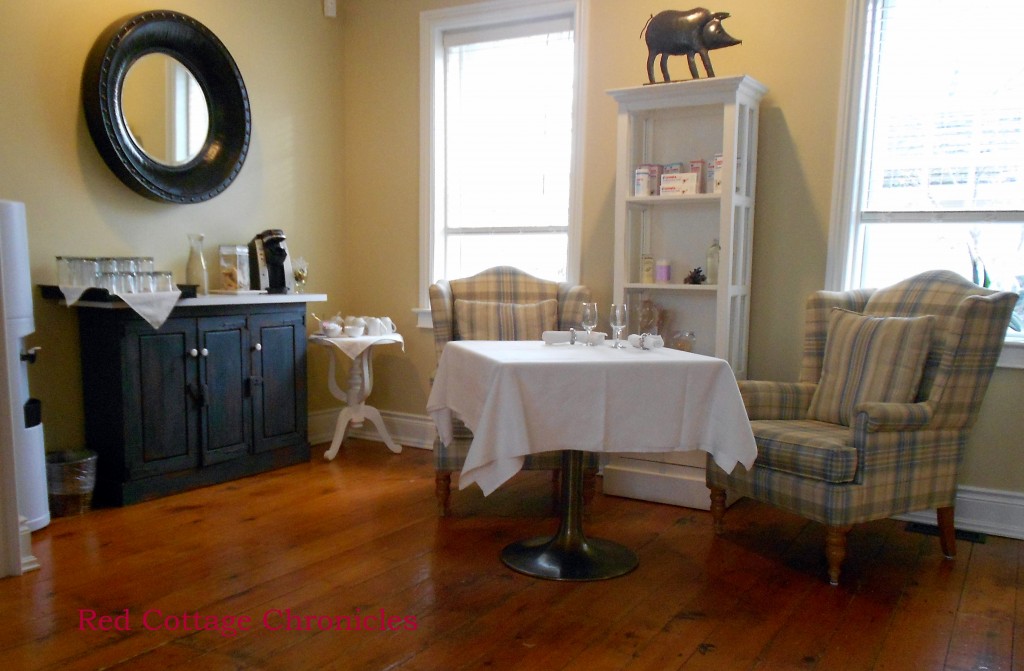 Lovin the large leather mirror above the sideboard!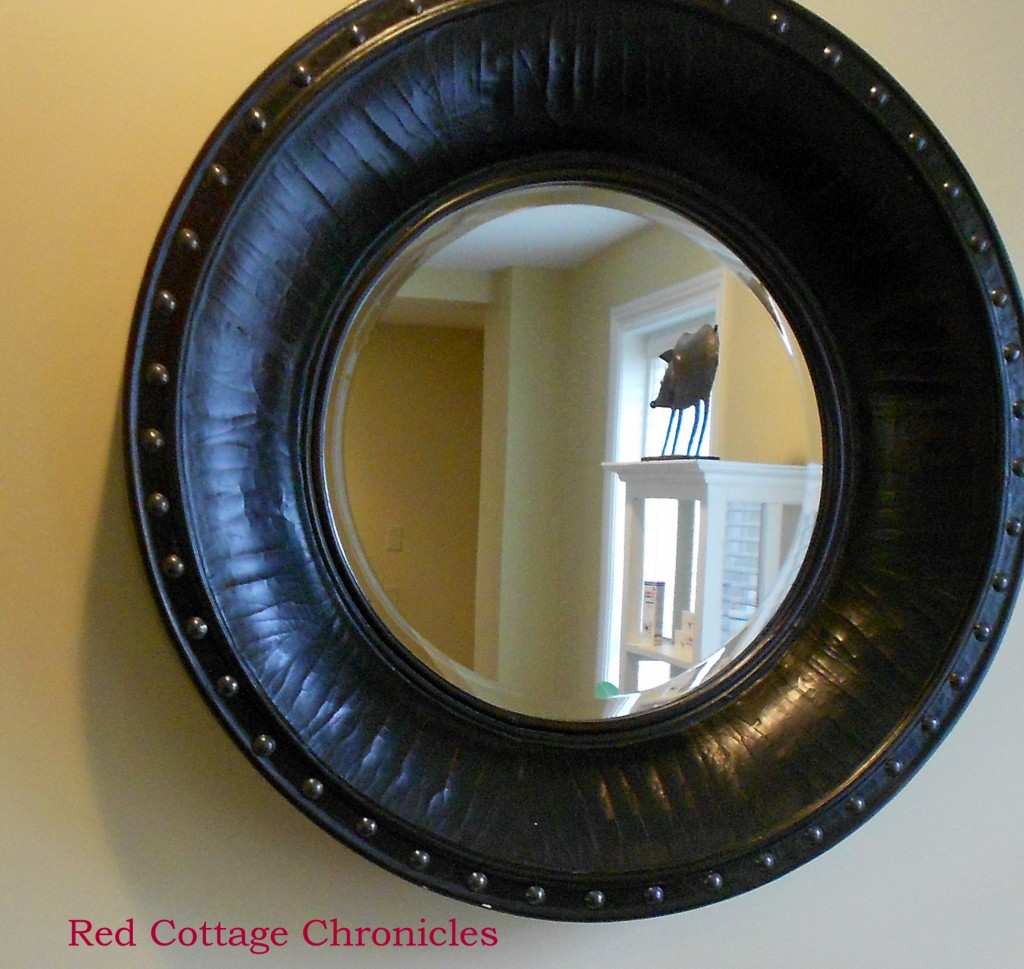 The room is comfortable and although large, has a cozy atmosphere with plenty of comfy seating to relax.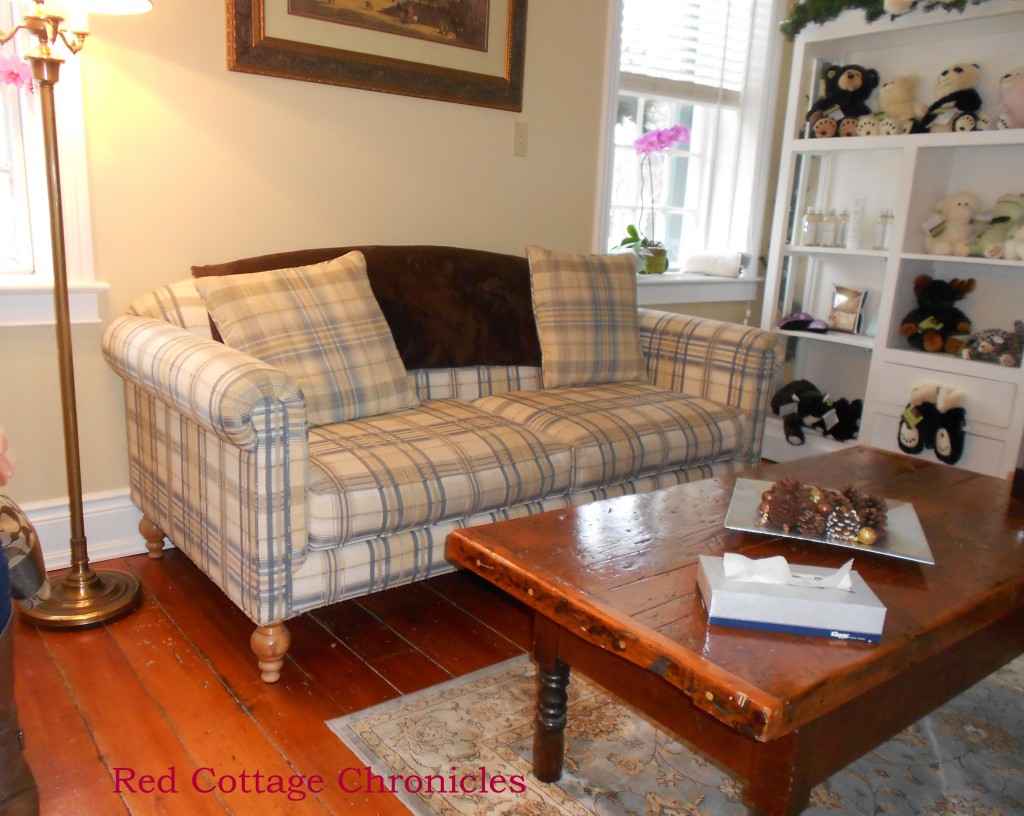 We were introduced to our estheticians, picked our polish, and shown to the manicure room.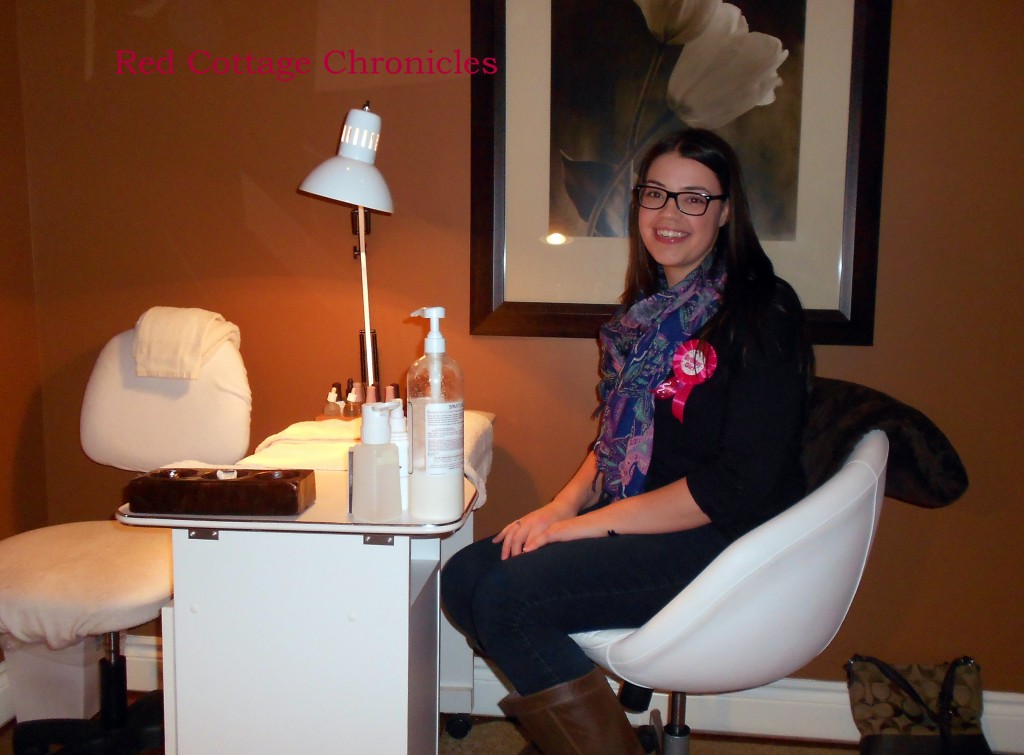 A cozy little room with a wall mounted fireplace, ambient lighting and comfy manicure stations we were ready to being our lavender manicure.  What a treat that was.
After all the cuticle work, filing, and shaping, we were treated to a hand massage with a fragrant lavender scrub.  Our hands were then wrapped in warm damp towels and slid into plastic sleeves, then reflective mitts and finally warm buddy mittens!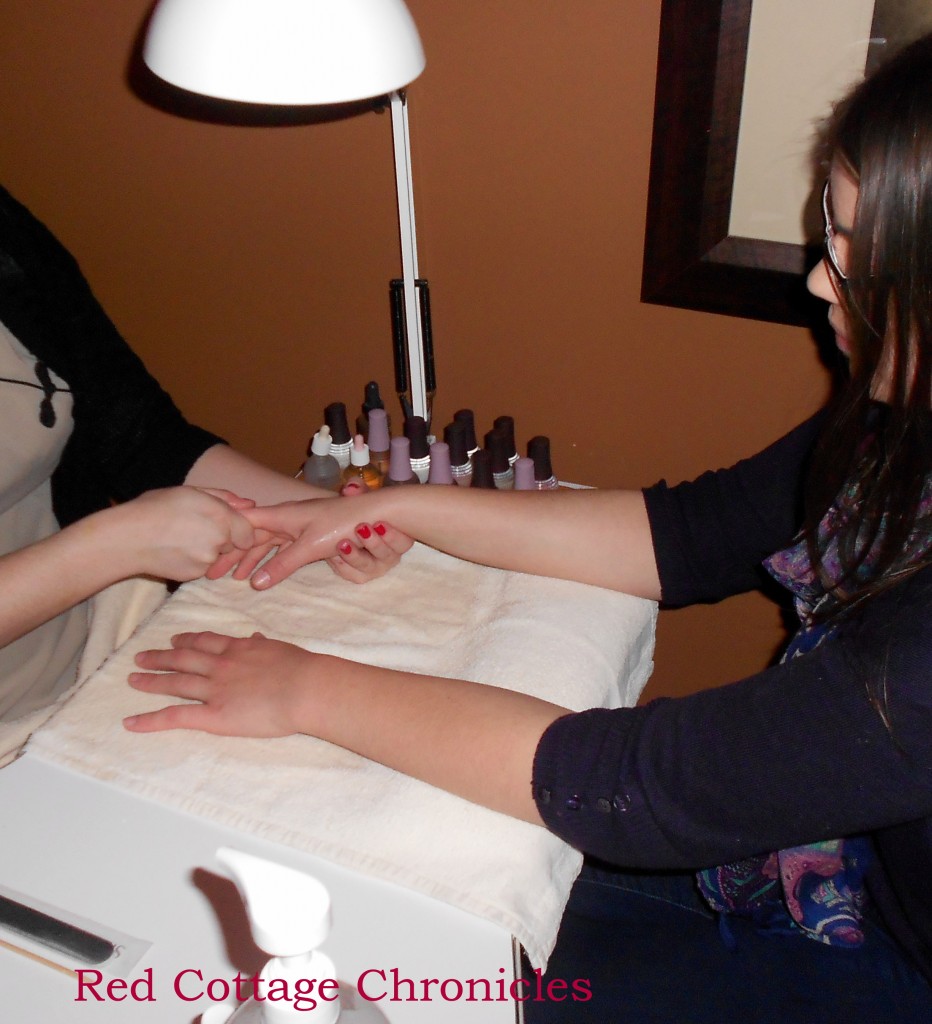 We were left to relax with the lighting lowered and simply enjoy the experience.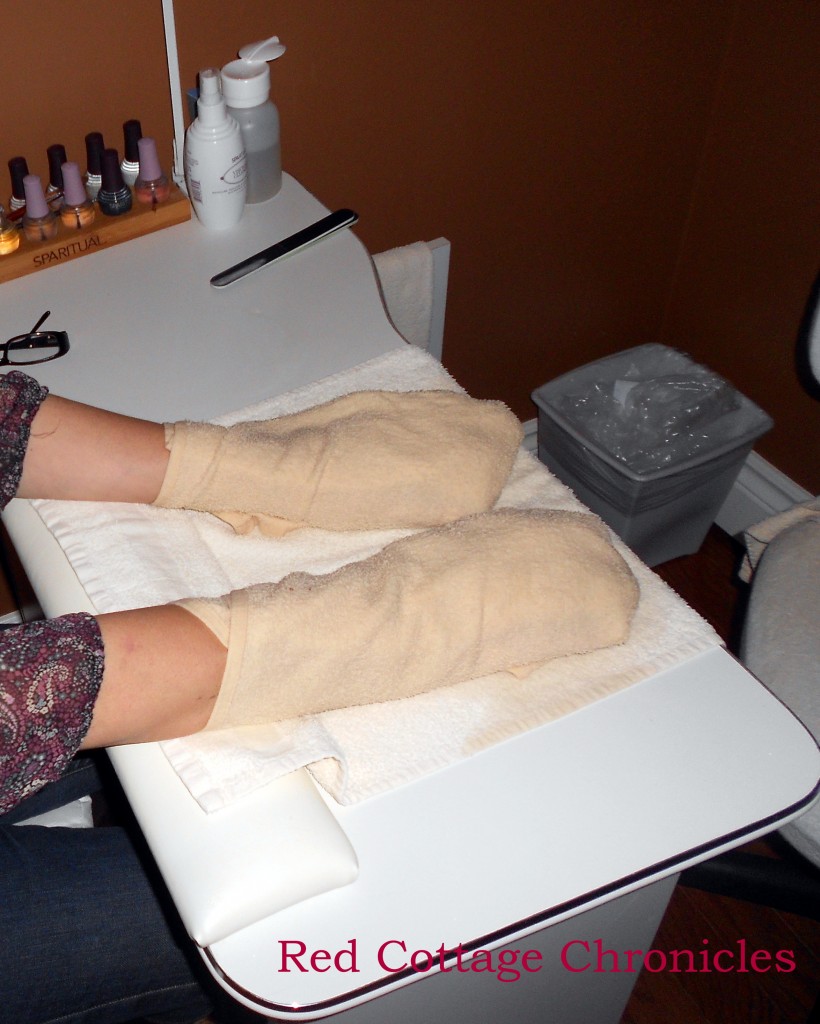 This was followed up by more warm damp towels and finally the polish!
We were then brought back to the parlour and encouraged to enjoy a cup of tea while we relax a further 15 to 20 minutes to allow the polish to set!
Little touches of Christmas here and there!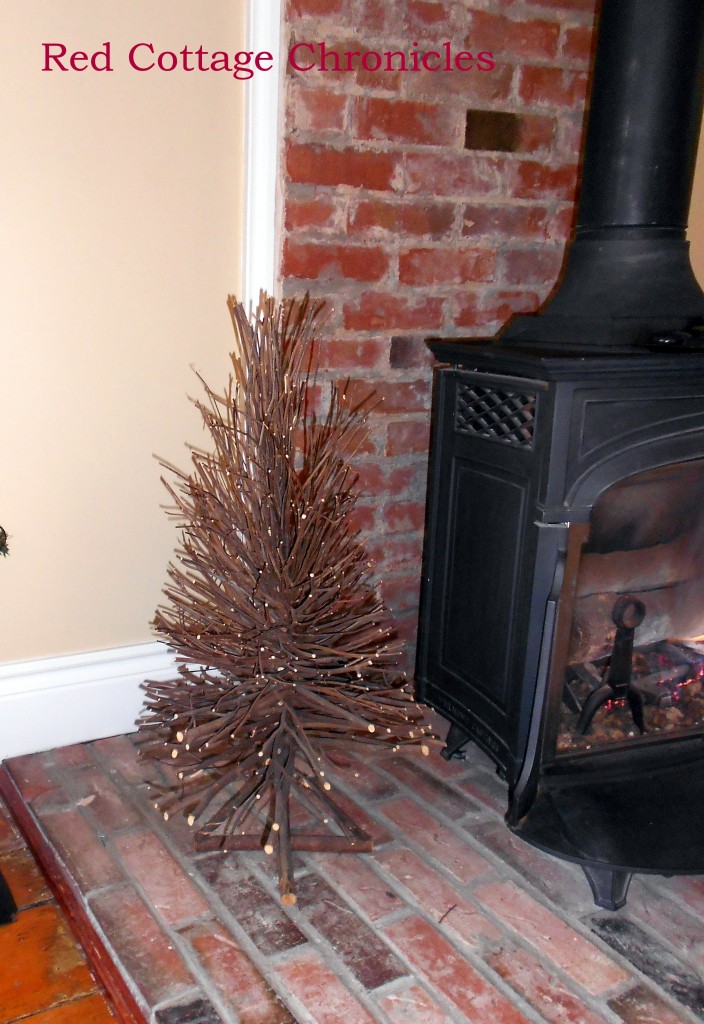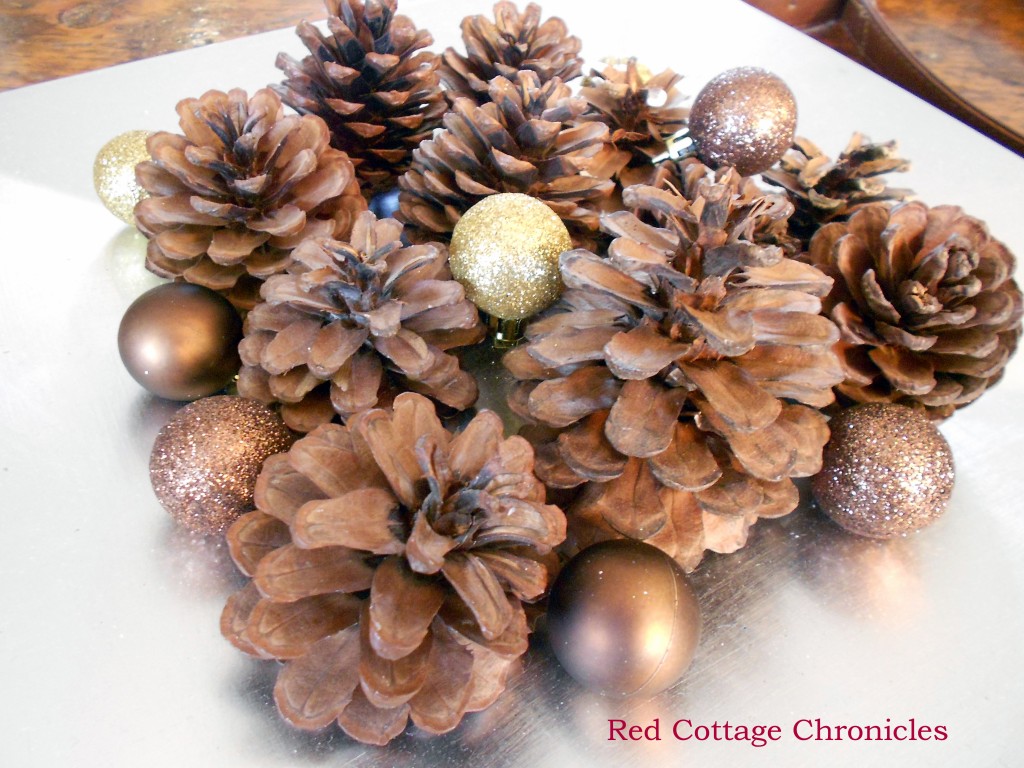 Here are the before and afters!  Those girls had their work cut out for them when it came to my hands!
We finished off the day with a family celebration of her birthday and enjoyed some yummy ice cream cake!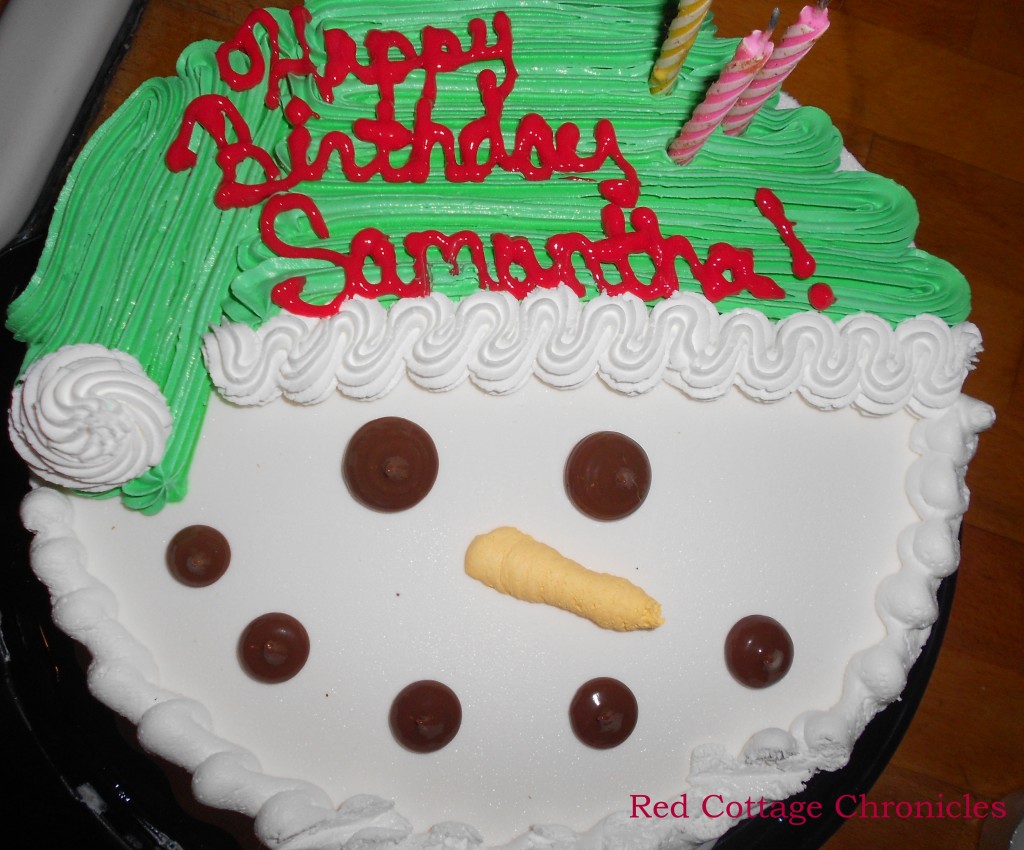 I'm almost afraid to blink, 23 will be here before I know it!