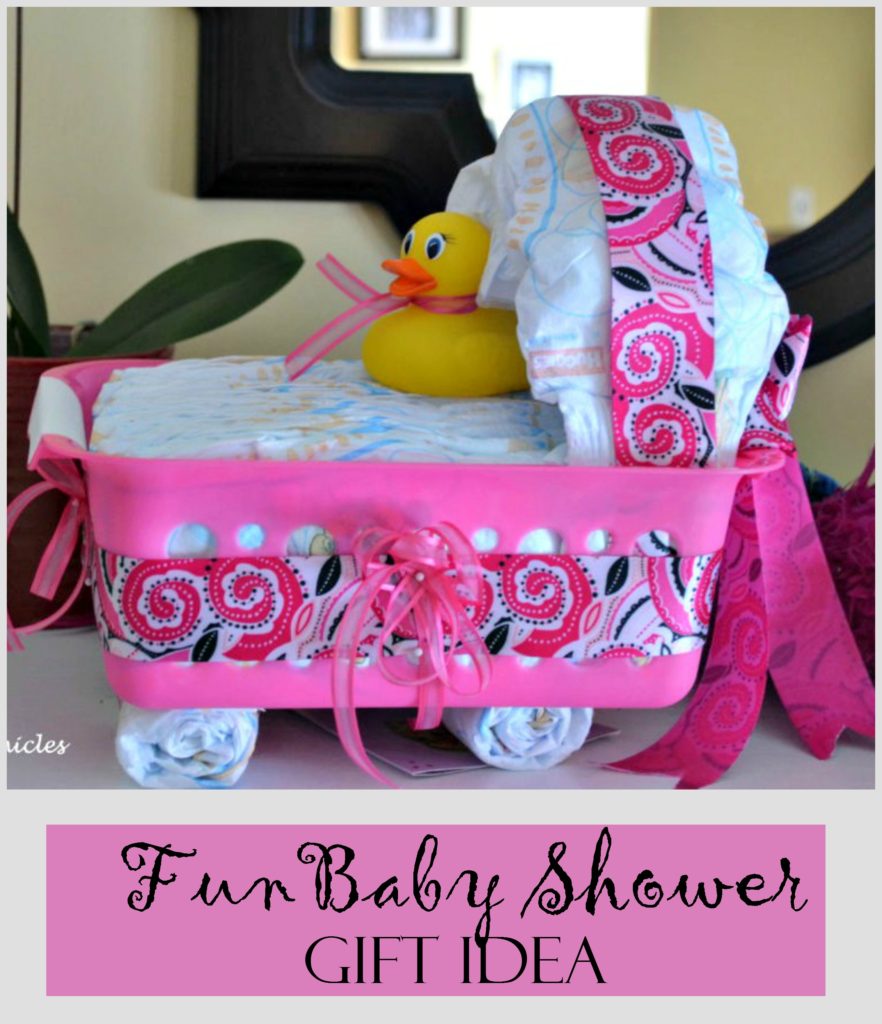 When a friend shared the exciting news that she was about to become a great grandmother I was so excited for her. Her grandson is the apple of her eye and she couldn't wait to welcome the little bundle into her family! It has been a very long time since I attended a baby shower, and I was excited to create a gift that was both practical and fun.
We had the pleasure of attending the baby shower last weekend. It was a big shower with about 100 guests expected, so I wanted to try and avoid giving any gift that she would need to return if she got too many of the same thing.
What is the one thing new mom's can never have enough of?
Why diapers, of course!
Diapers in a few different sizes would certainly help this young new family get through at least a couple of weeks! But, I didn't want to just wrap up a box of diapers. Boring! So, we looked to Pinterest to find some inspiration for a unique way to present the diapers and this is what we came up with!
We knew she was expecting a baby girl, so of course we went with pink! You could easily change it up to blue for a boy, or yellow & green if you don't know the gender.
We picked up the pink basket from the dollar store, and a couple rolls of ribbon from Michael's. The little rubber ducky is actually a temperature sensor for the bath water too!
We bought two boxes of diapers in different sizes.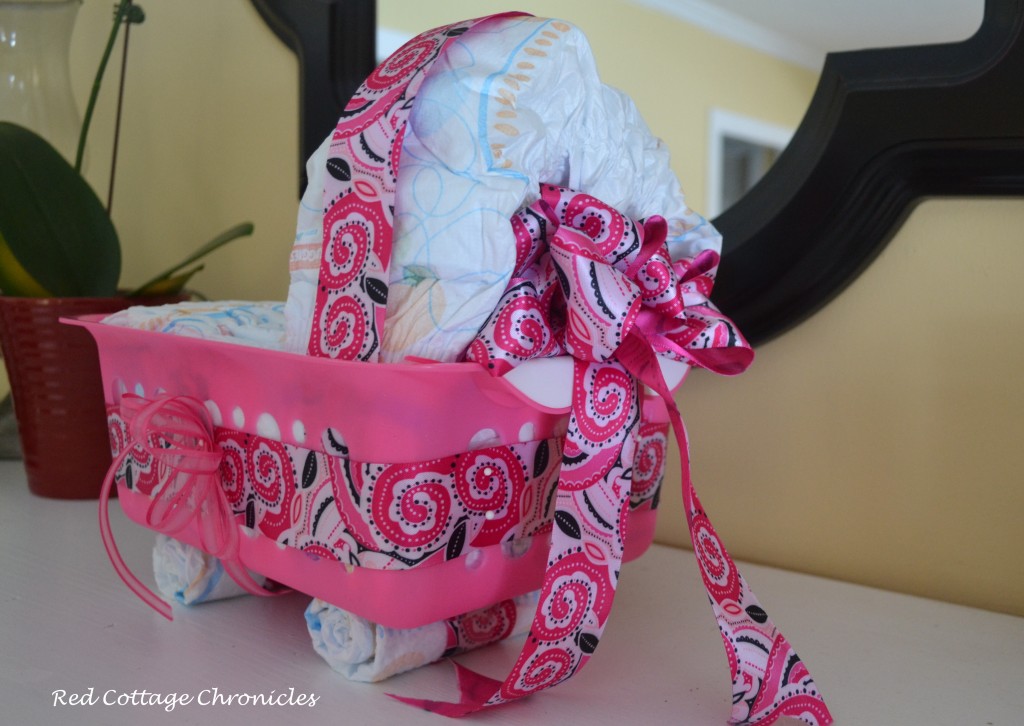 First we filled the basket with the newborn size diapers. Then we rolled 2 diapers for "tires" and wrapped each with ribbon. For the canopy we opened one diaper and tucked each end down into each side of the basket.
Wide ribbon wrapped around the outside of the basket, and little bows on each side were held in place push pins.
We tucked a little bib in behind the canopy and I made a larger bow to tuck in over the bib. Not only does it look pretty, it helps to hold the canopy in place.
We wrapped it all up in clear cellophane for presentation and placed it on top of the two big boxes of diapers that had been wrapped in receiving blankets.
I knew there were in need of lots of basics. The basket can be used to coral the little packages of baby powder, wipes and lotion we also included with the gift. The diapers and receiving blankets are things you can never have enough of with a newborn!
Until next time….