Storage Ideas for Small Kitchens
Today I am joining a talented bunch of bloggers who love a good DIY challenge. And, I was ready for the challenge they presented! Today's at home DIY challenge involves storage. Who couldn't use more storage? I am tackling storage for the kitchen.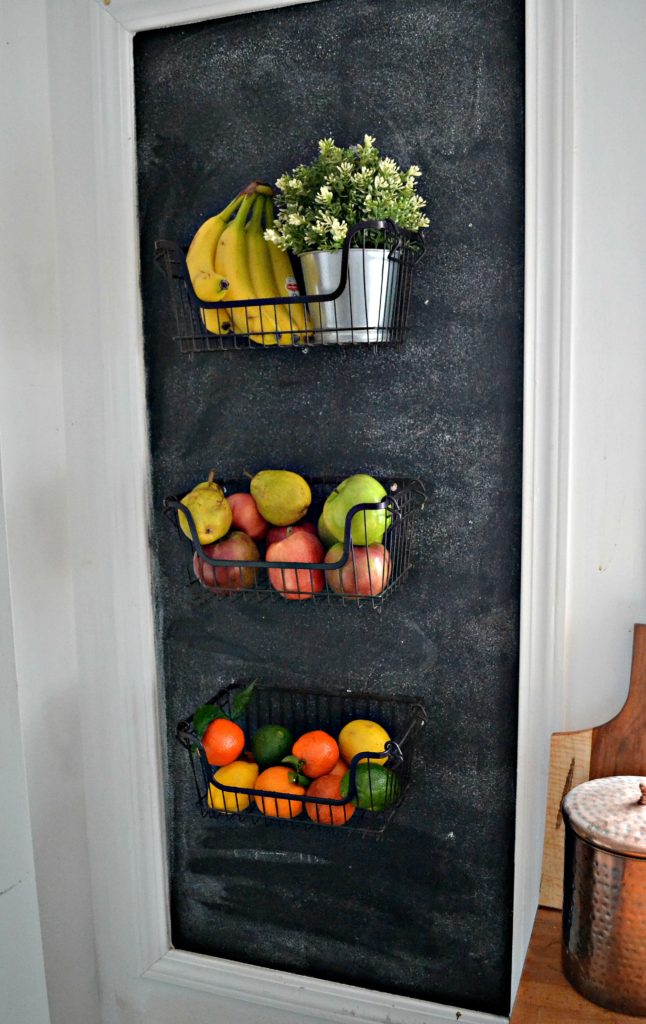 When it comes to kitchens, our kitchen is on the tiny side. That is why I am always looking for storage ideas for small kitchens. Sometimes I am amazed at what others consider a small kitchen. When I say tiny, I am talking about 80 square feet! Needless to say, storage is at a premium.
In particular, I was in need for open storage to hold the fresh fruit and veggies that we buy every week. Since we eat a plant based diet there is never a lack of oranges, bananas, apples, onions, potatoes and other fruits and veggies on our countertops.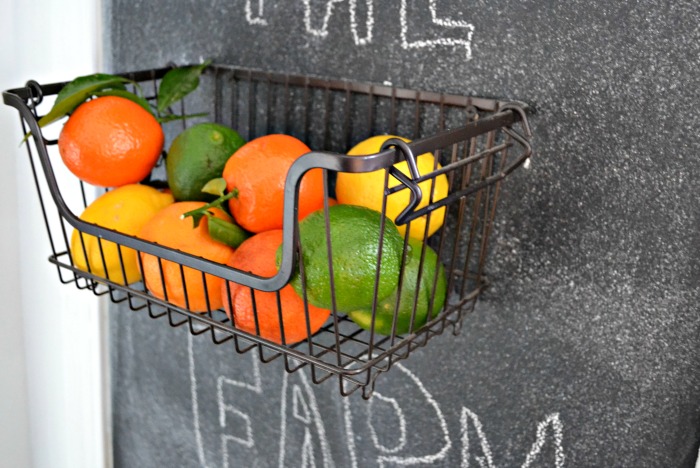 I also was tired of bags of fruit just plunked on the counter. Convenient yes, pretty to look at no! I could have stored it under the kitchen cart, but I was afraid it would get overlooked. Or, the dogs would help themselves to the apples and the pears.
I had even purchased these stackable baskets and did use them for a bit, but because the stacked, it didn't leave much space between baskets to actually store very much.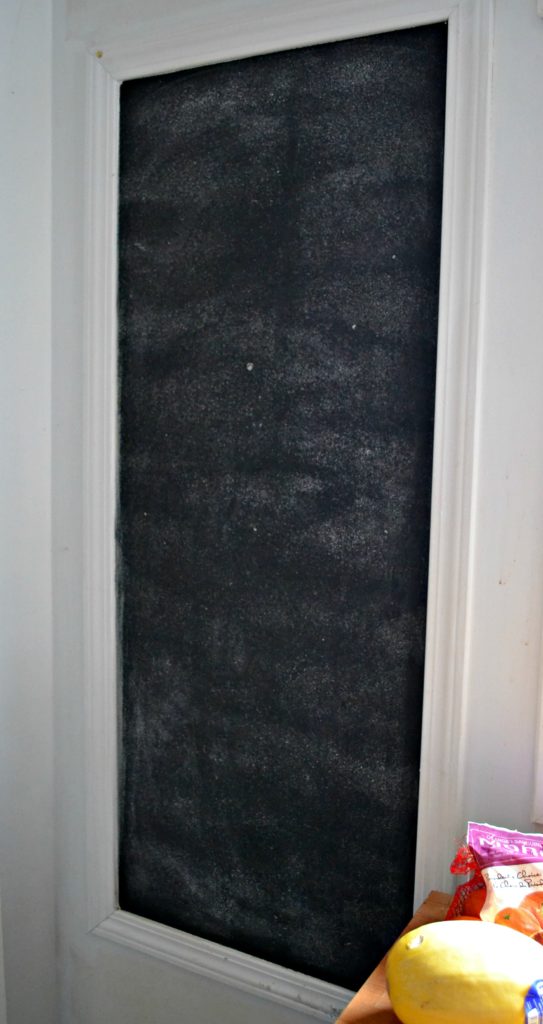 Then, one day while I was peeling apples to make a caramel apple crisp, I was looking at the perpetually blank chalkboard I had painted on the wall and a light bulb went off!
I could hang the baskets on the wall, spacing them out enough to be able to stack the fruit and veggies hence they would hold more! And, I would still have chalkboard space if the mood struck to actually write or draw something!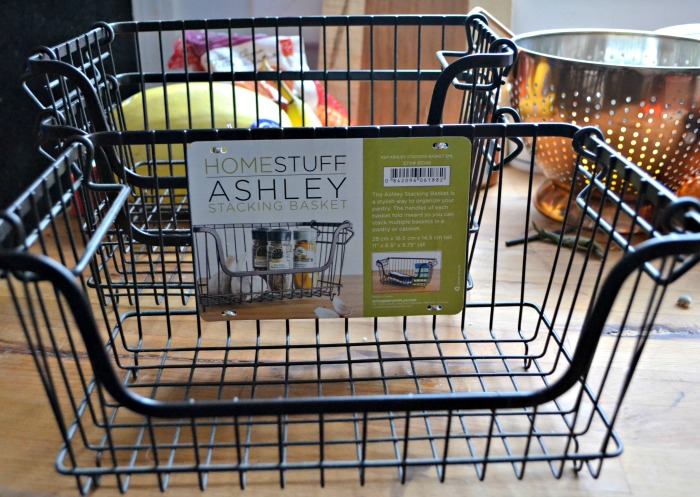 Turns out this DIY kitchen storage idea would not only be inexpensive, but super simple too.
Kitchen storage ideas for small kitchens – using wall space to store fruit and veggies
For this super simple project you will need:
chalkboard paint
paintbrush or roller
door frame molding to create a frame – cut to fit the size of the painted area
stackable wire baskets
drywall screws (and anchors if necessary)
cordless screwdriver
level
Simply measure, level and screw the baskets into place. These baskets did not have hooks for hanging or holes to put the screws through so Tim just improvised and placed two screws just under the upper rim of each basket and tightened into place.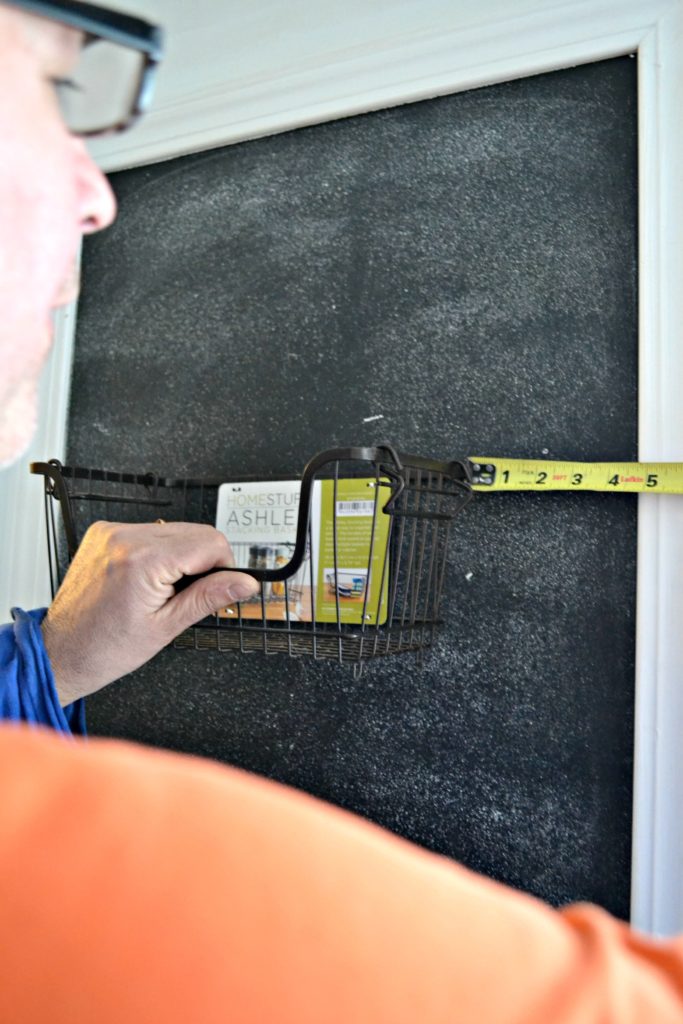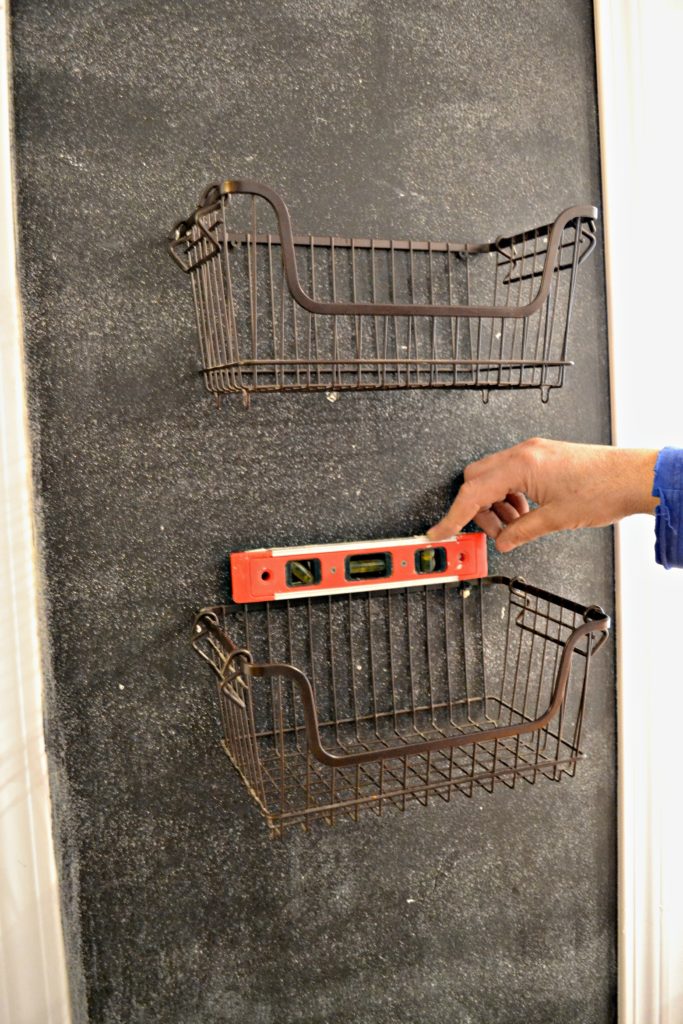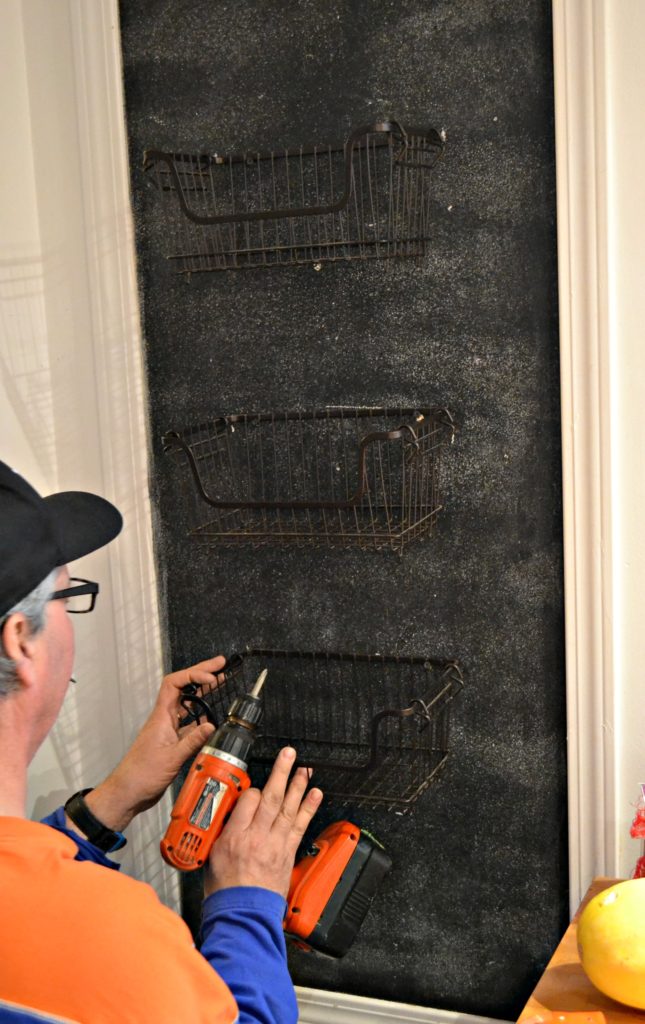 Fill with fresh fruit and veggies. Since bananas cause other fruit to ripen and spoil when stored together, they share the top basket with a faux green plant.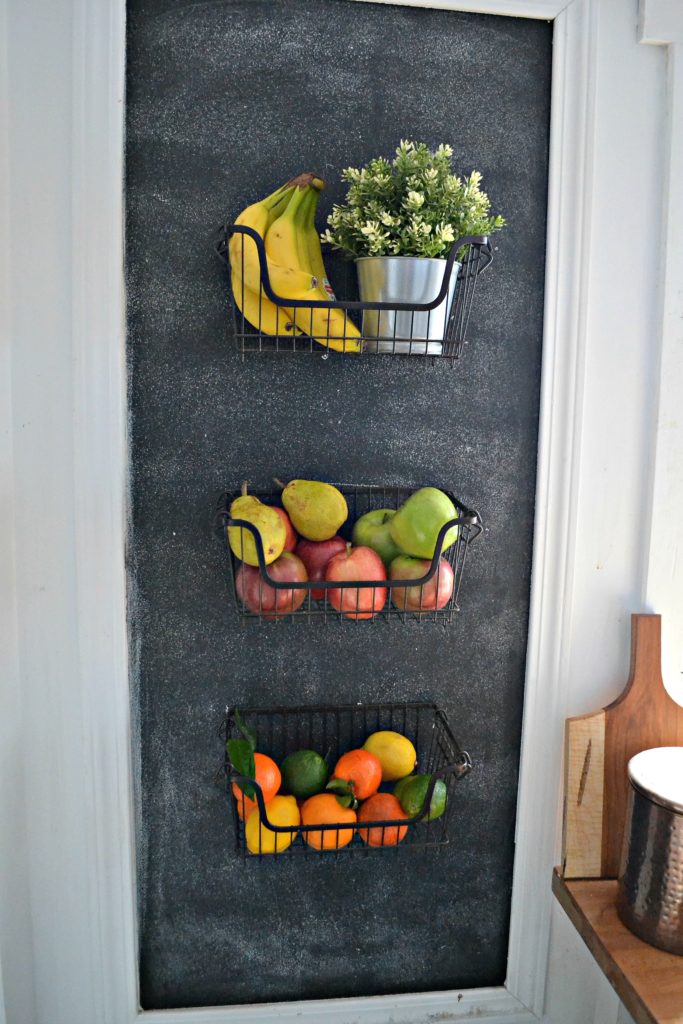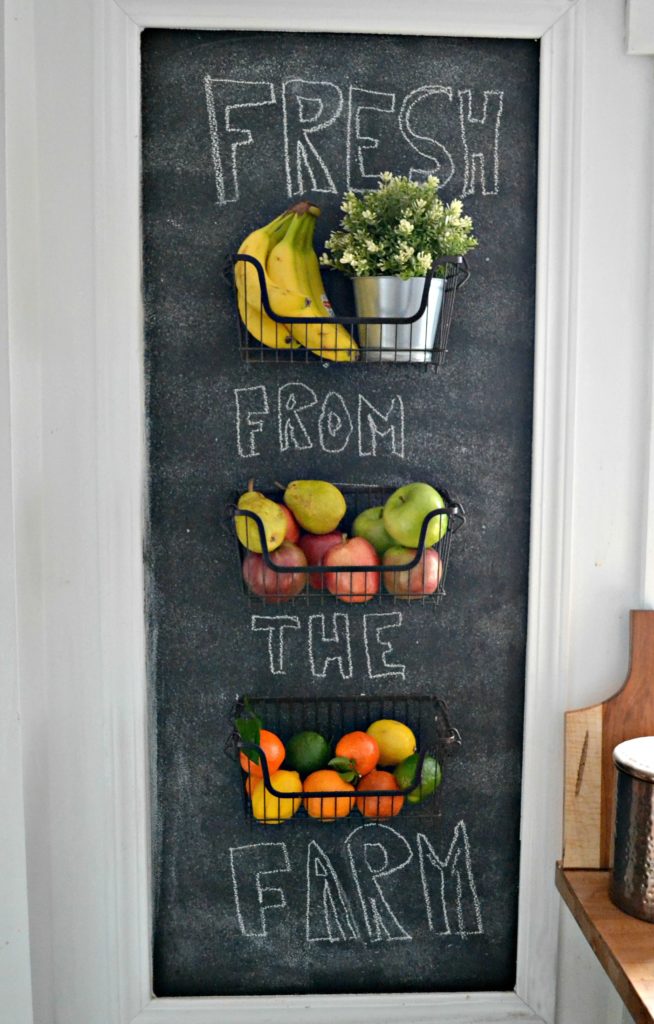 I am no chalkboard artist, but I like how it looks just the same! I not only love how my new storage looks, but how the fresh produce is easy to grab and go.
Now that you have seen my DIY storage project be sure to check out all the links below for more ideas.
I would love to know your favorite storage ideas for small kitchens. Share your ideas in the comments below.
Until next time….

Red Cottage Chronicles, Refashionably Late, Renovating Mapleson Manor, Savvy Apron, Shine Your Light, Shrimp Salad Circus, Songbird Blog, Southern Revivals, T.Moore Home, The DIY Dreamer, The DIY Village, The Frugal Homemaker, The Handyman's Daughter, Two Feet First, What Meegan Makes, Zucchini Sisters