The Christmas crafting is in full swing, and today I am showing you how to make a 3D snowflake ornament using the Cricut Maker.
I made this ornament as part of our annual blogger ornament exchange. You can find all the links to the participating bloggers ornaments here. Each with a full tutorial so you can recreate them yourself. Plus link up your own Christmas ornament tutorial!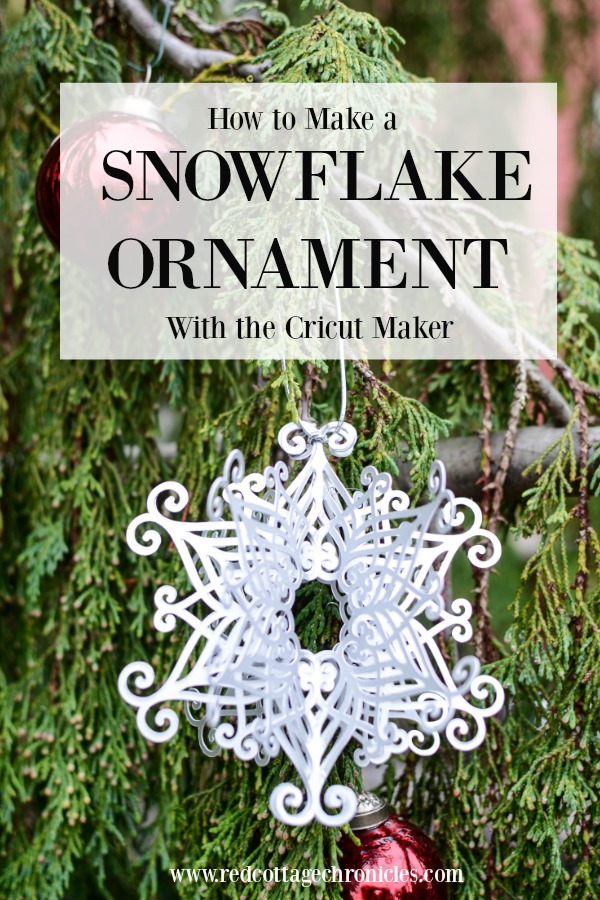 This year I am delighted to be paired with Beverly from Across The Boulevard. Her style is traditional, and she has a coastal Christmas tree as well.
Since I am a traditional gal myself, I decided to make a gorgeous 3D snowflake Christmas ornament for her using my Cricut Maker. It was so incredibly easy, yet yielding a stunning result.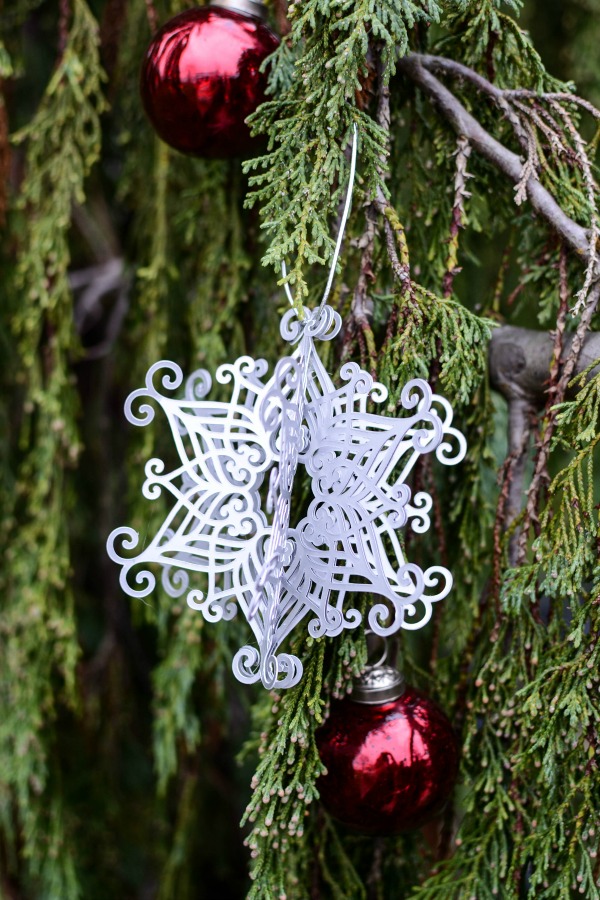 Today I am going to show you step by step how I made it.
How to make a 3D snowflake ornament using a Cricut Maker
You will need:
Cricut Design Space
Cricut Maker
Cricut double scoring wheel tool
Cricut Premium fine point blade
Metallic poster board
standard grip cutting mat
glue gun
silver string
Open design space, select new project and search for 3D snowflake ornament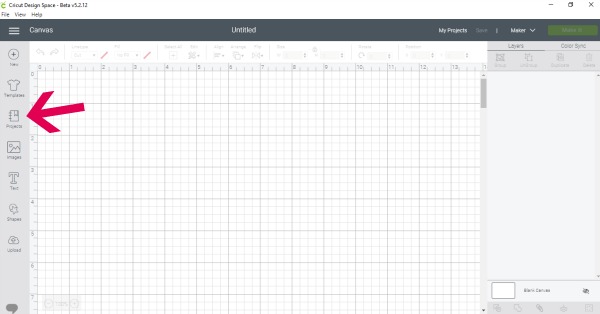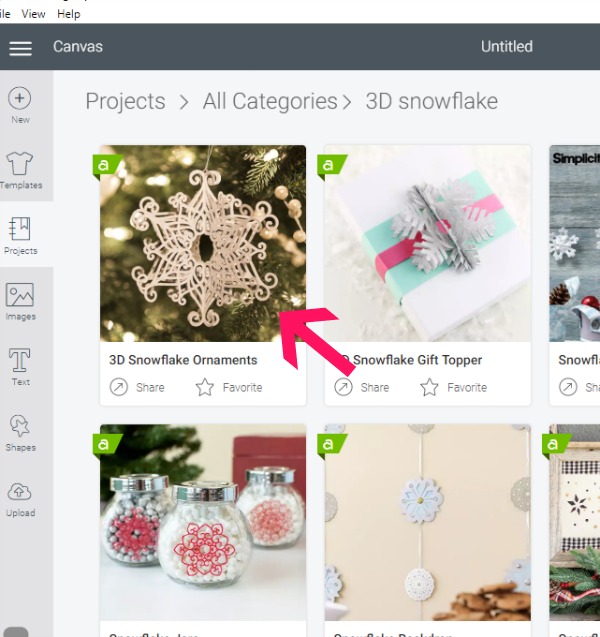 Click on the 3D snowflake image and click "make it" when the pop up appears.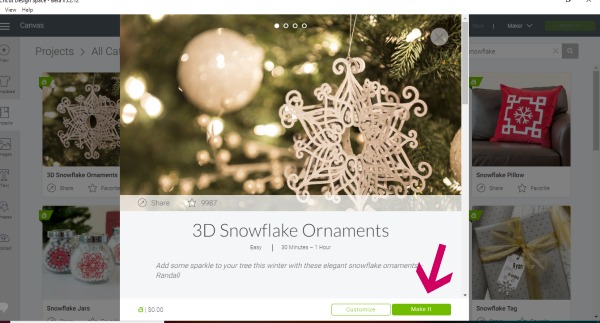 Prepare your poster board on the cutting mat. I used metallic poster board, which makes a nice sturdy ornament.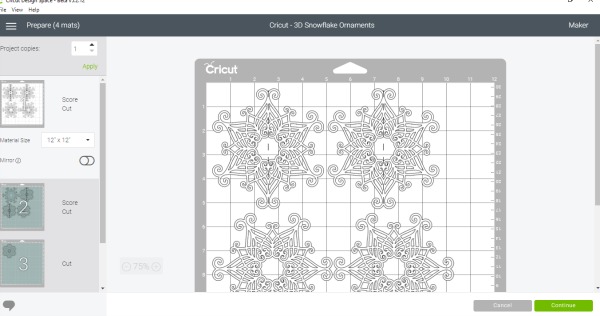 You will first prompt you to insert the double scoring wheel tool into the machine. Insert it into the tool housing B.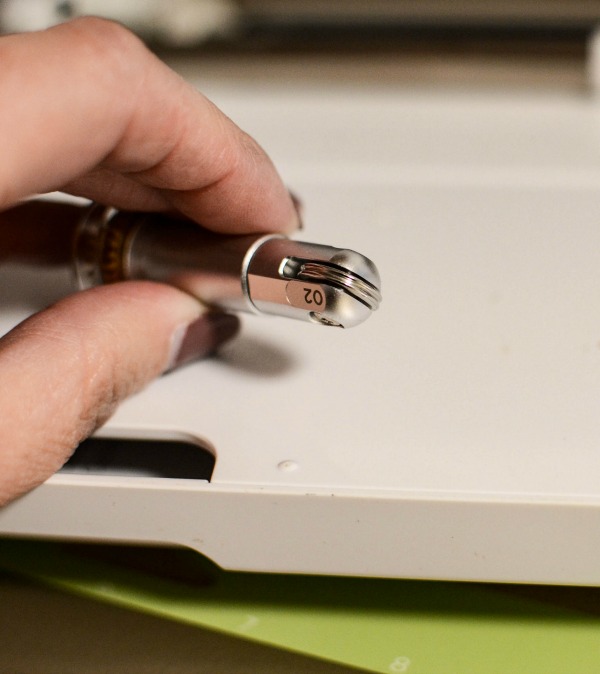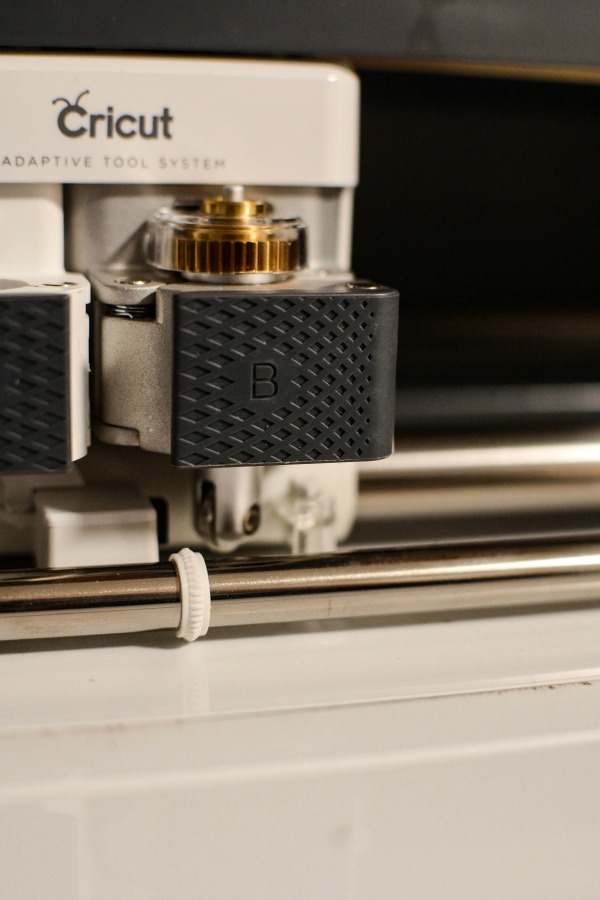 Place the mat into the machine and press start. The scoring process takes just a few seconds. After the scoring process is complete, Design Space will prompt you to switch to the premium fine point blade.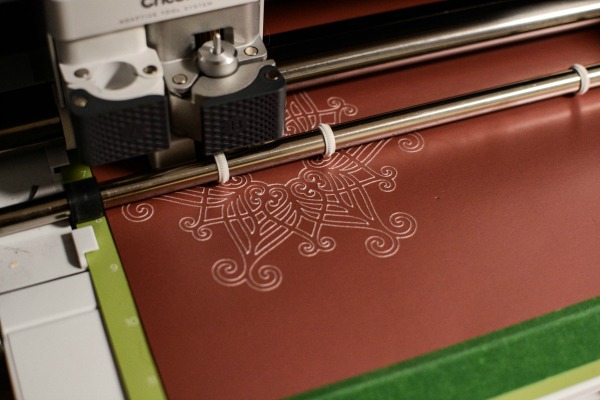 The cutting process includes cutting four of the exact same snowflake shapes. It can take up to 10 minutes to cut. Do not leave your machine unattended during this time.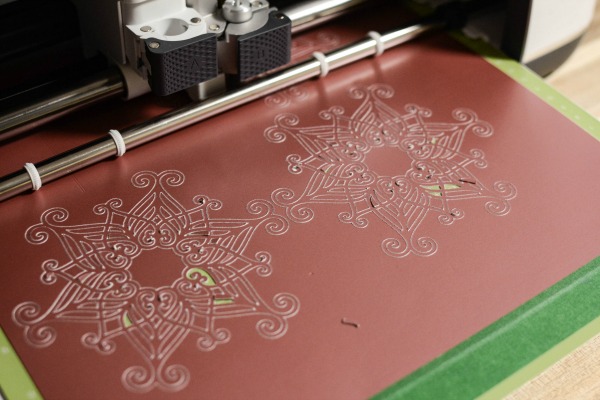 When all four ornaments have been cut, remove the mat from the machine and carefully remove the snowflake shapes from the mat. They come away very easily, but be sure not to bend them.
I stopped at just the first mat, but this design as a total of 4 mats that can be cut to create different snowflakes as well. If you want to cut all of them, just continue the above process for each mat to be cut.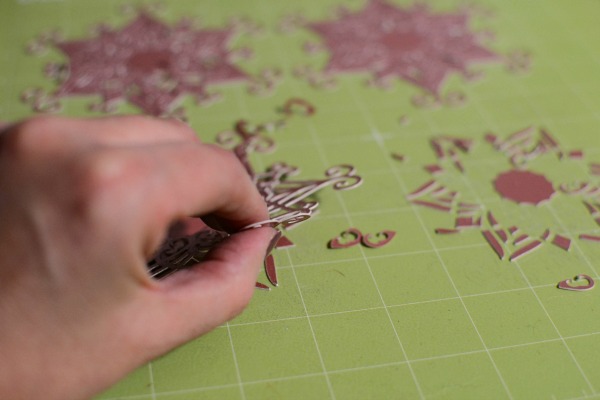 You will have two with scoring lines down the centre and two without.
Glue the two snowflakes WITHOUT scoring lines together, shiny sides out. (I like the Cricut metallic poster board sheets because they are the same one both sides!).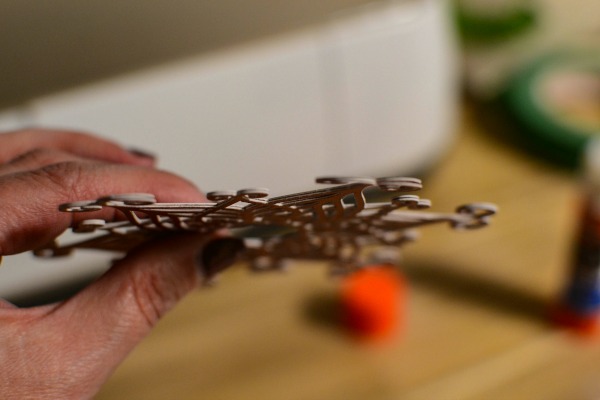 Carefully fold the two scored ornaments along the score lines.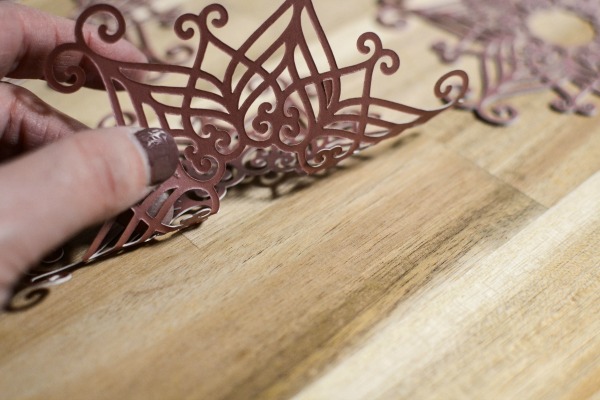 Carefully apply glue to the back of the fold on each scored ornament.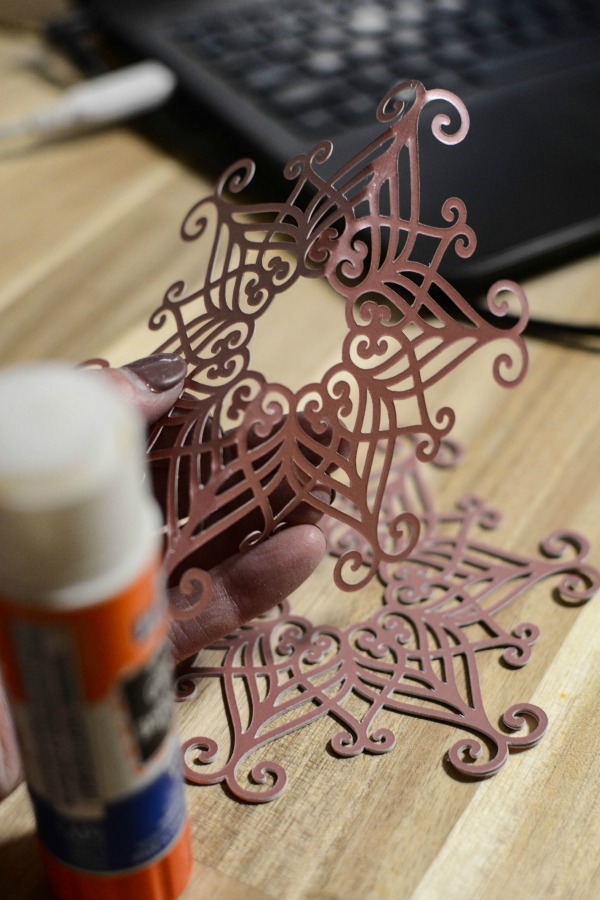 Starting with one folded ornament, line up with one side of the flat ornament and press into place. Turn it over and repeat by lining up the second folded ornament with the other side of the flat ornament.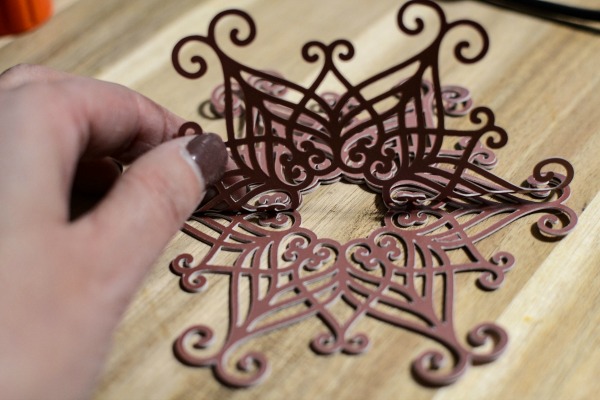 Fan out the folded sides to created a symmetrical 3D snowflake.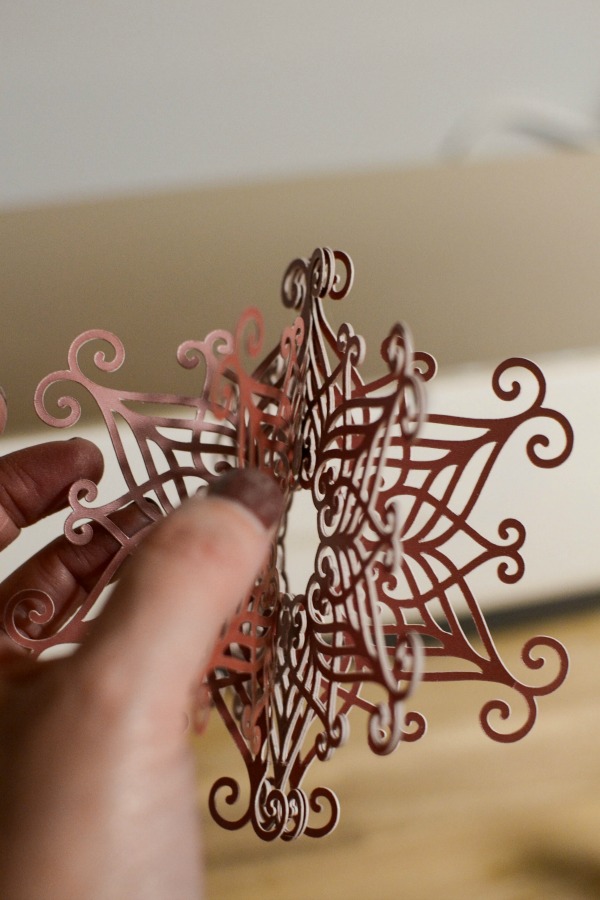 Add a length of silver cord to create a loop so your snowflake ornament can be hung on a Christmas tree.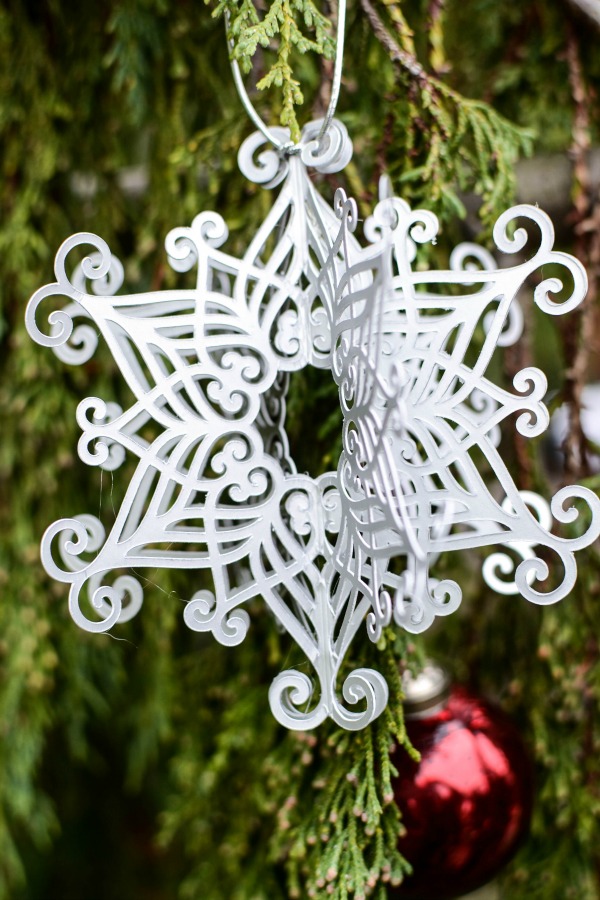 How pretty is that?!
While it seems like there are a lot steps to create this 3D snowflake ornament, the actual hands on time was only about 20 minutes at most.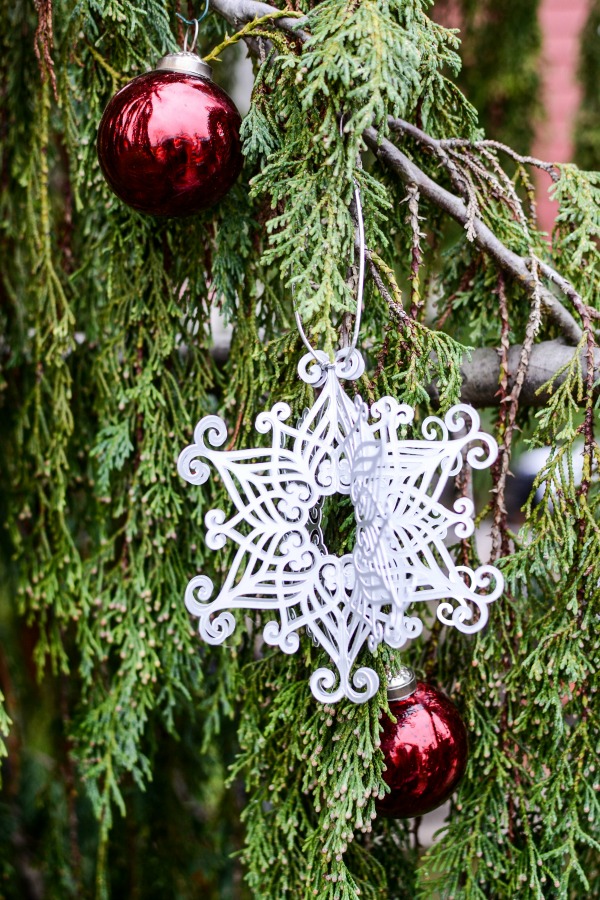 I really hope that Beverly loves this ornament as much as I do! I couldn't resist making myself a few!
I hope you have enjoyed this tutorial for how to make a 3D snowflake ornament. If you have always wanted a Cricut Maker this is a great time of year to get one. There are so many creative ideas for gifts and décor for the holidays.
Check out the tutorial for the buffalo check ornament I made last year.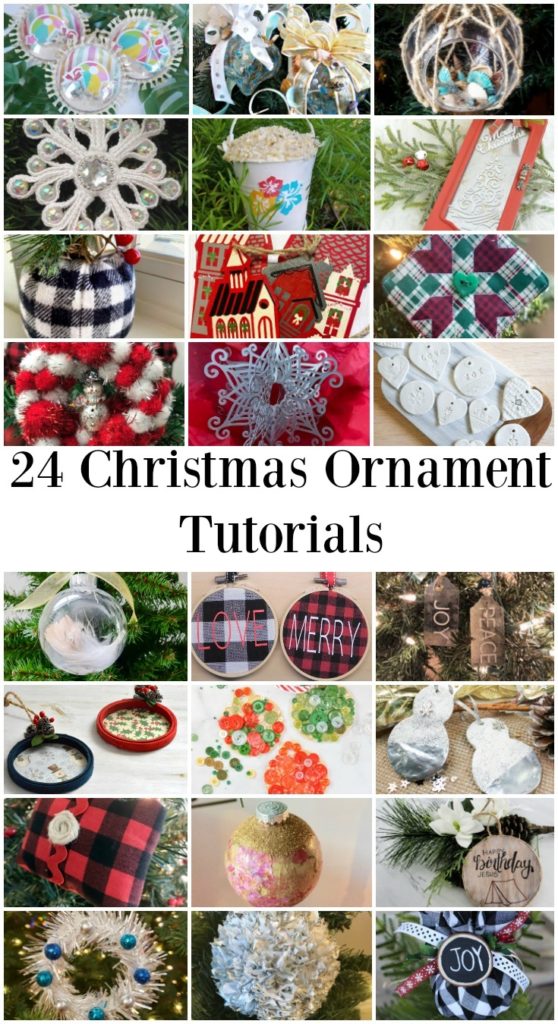 Now it's time to see all the other creative ornaments from this years participants! Each one includes a tutorial to recreate the ornament for yourself. Click here to see them all, and link your own ornaments up too!
Until next time….