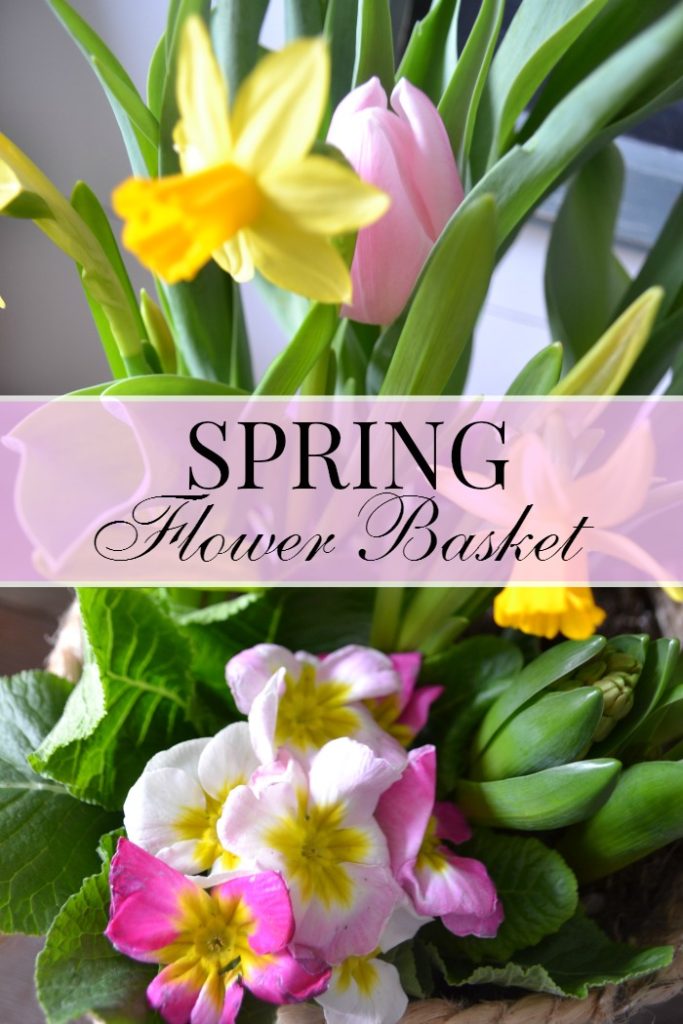 I am beginning to think Mother Nature is going through menopause. I mean really, I think she had one heck of a hot flash last week. We had a week of temperatures that reached almost 20 degrees celcius and today we have snow. Good grief!
Whatever the reason behind our early taste of spring, I for one am running with it! At the market this week I was excited to see all the potted spring bulbs are available. I just had to bring home a few to keep this spring feeling going.
I choose a light pink tulip, purple hyacinths that are yet to bloom, miniature daffodils and a bright pink primrose!
Once home I went on the hunt for a basket large enough to hold them all together and found this one hanging on the coat hooks in the hallway. It is a soft unstructured basket, but it is just the right size.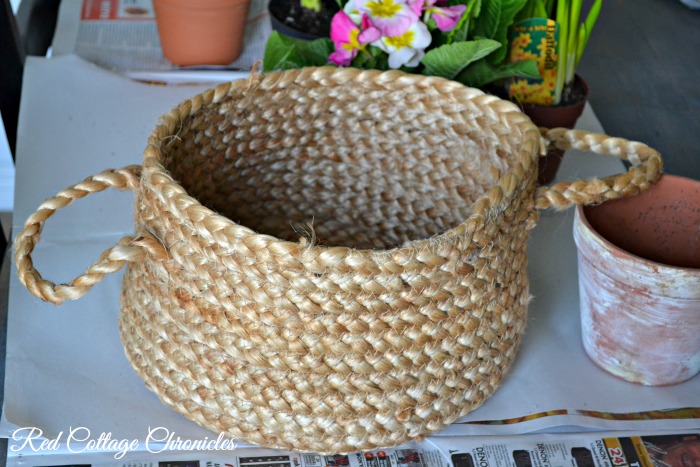 I started by lining it with a grocery shopping bag. Since I couldn't find a bowl or pot to fit inside it, I used a glass pie plate that was just the right size.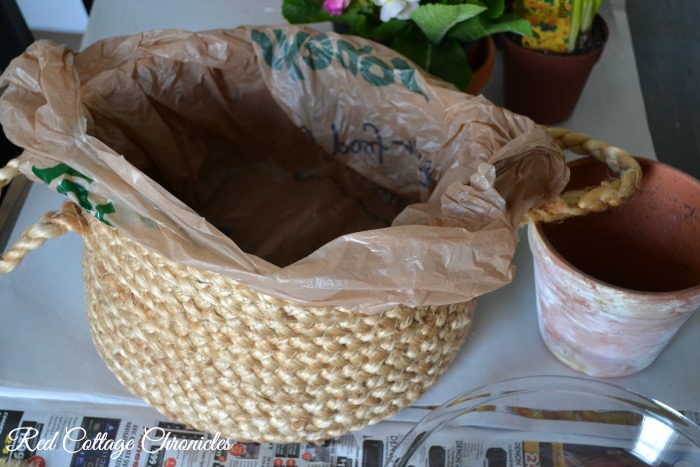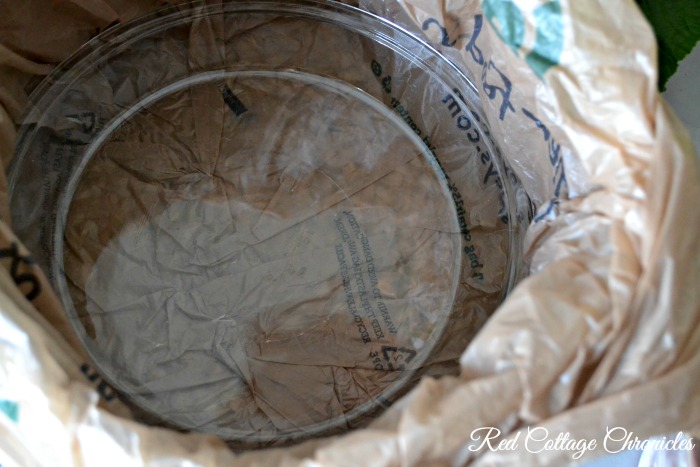 With a solid base that would hold moisture without leaking through, it was time to start adding the bulbs.
I started with the tallest bulbs at the back. In this case it was the pale pink tulips. Each pot had 5 bulbs, so I choose a pot that had one or two already in bloom and a few more still closed to ensure a longer display of colour.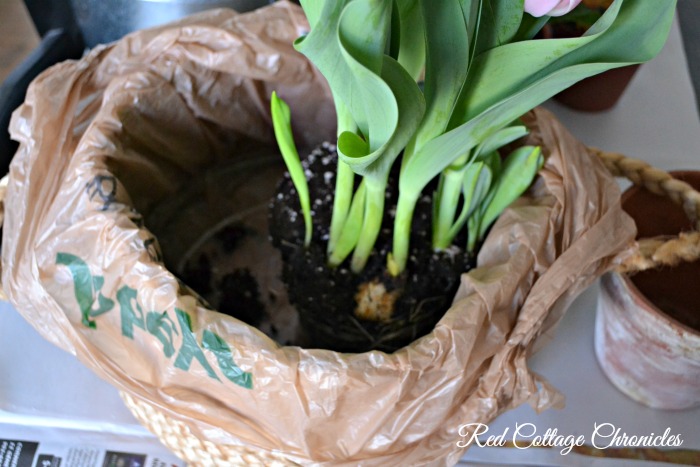 Next, just in front and to one side of the tulips I added the hyacinths. The pot I choose has 3 bit blooms that are still nice and tight. It will be 2 or 3 days before they burst out into their fragrant purple glory.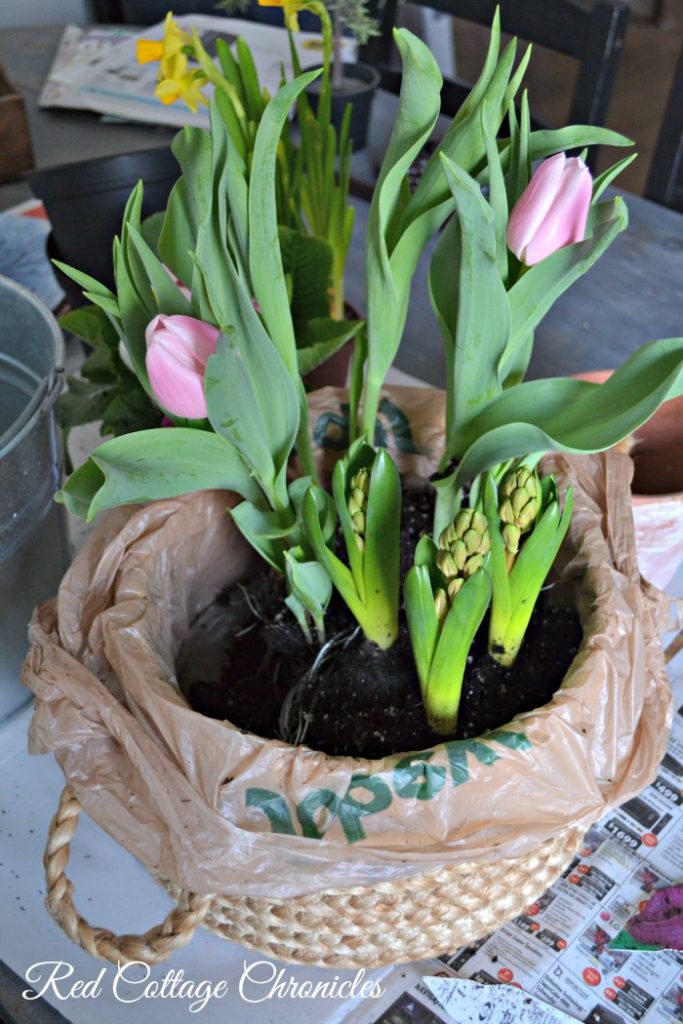 Beside the hydrangeas I added the miniature daffodils, and right out in front goes the primrose.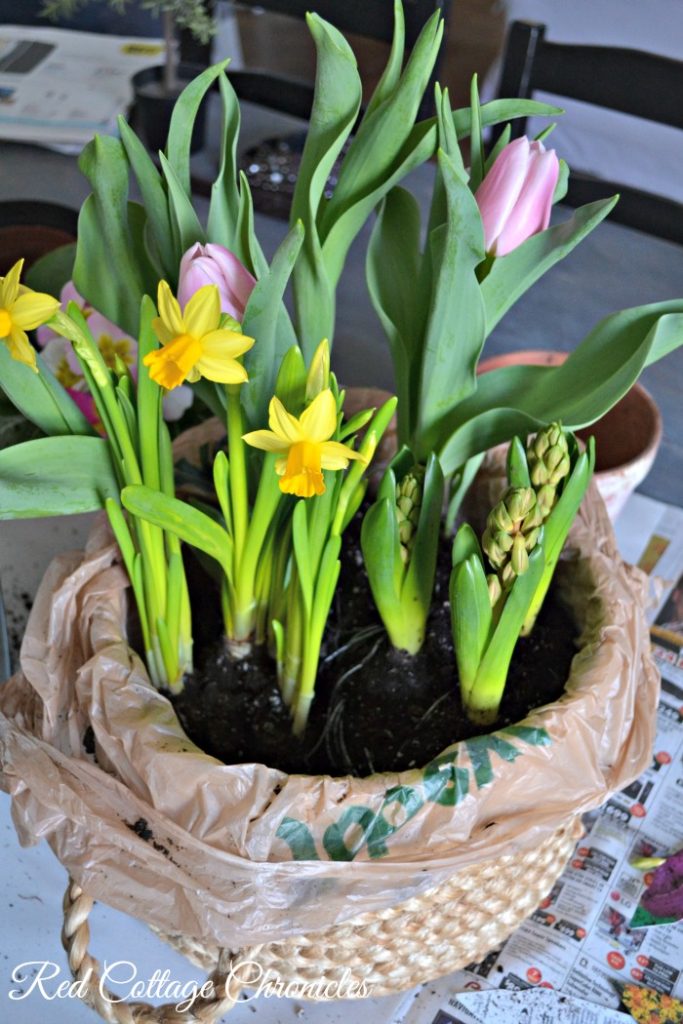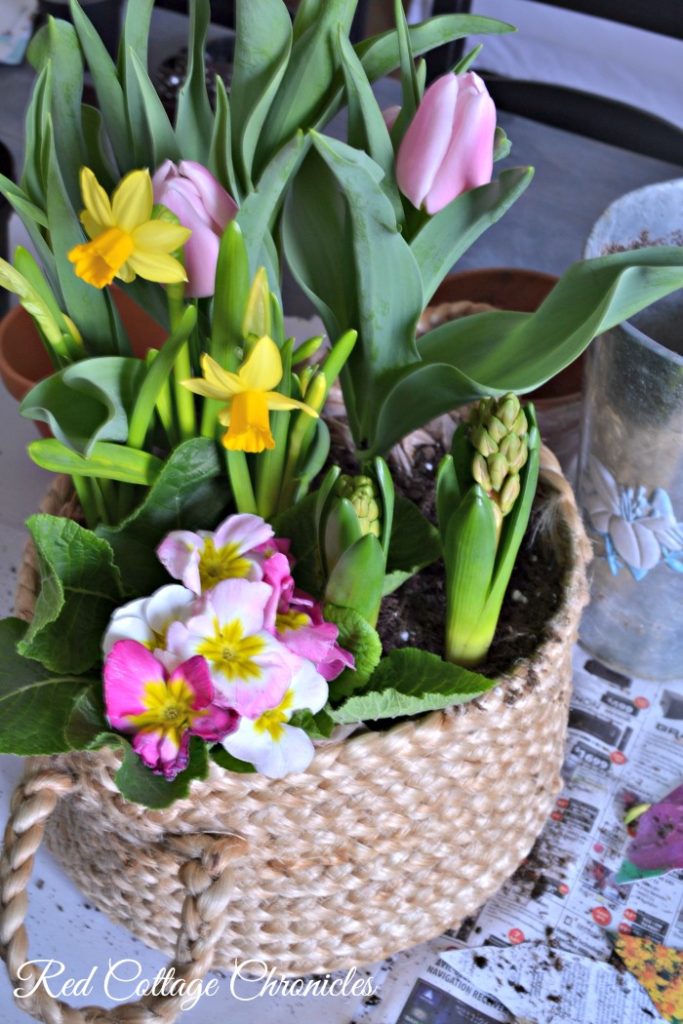 The last step is to fold in the excess plastic and then spread some soil around the edges to cover it up, and then put your beautiful basket anywhere you want to see a touch of spring!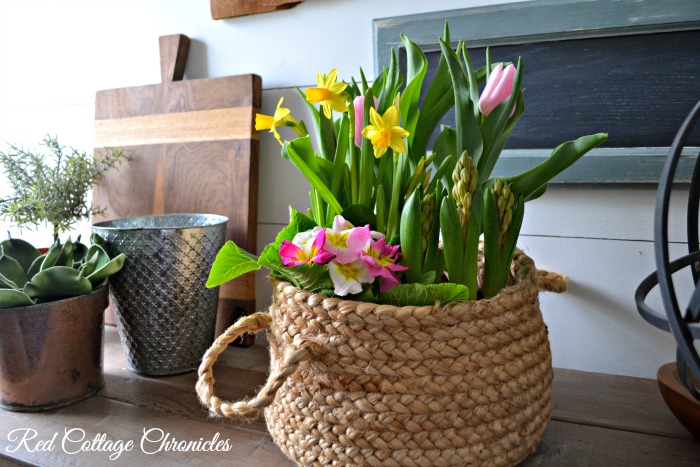 I have mine on our buffet table in the dining room, but it will make a great centrepiece!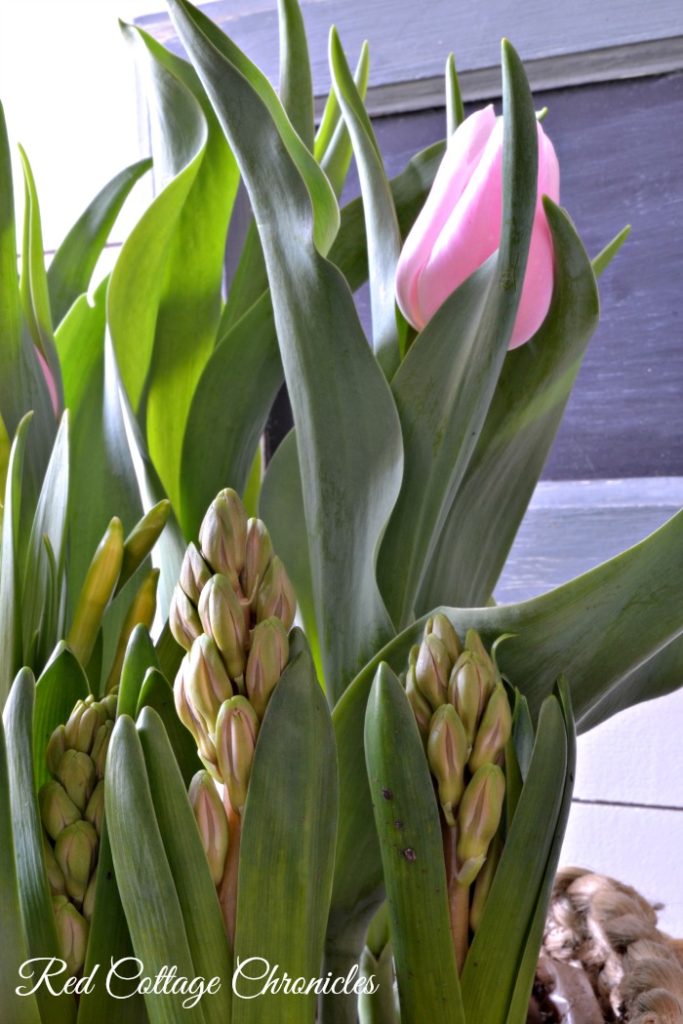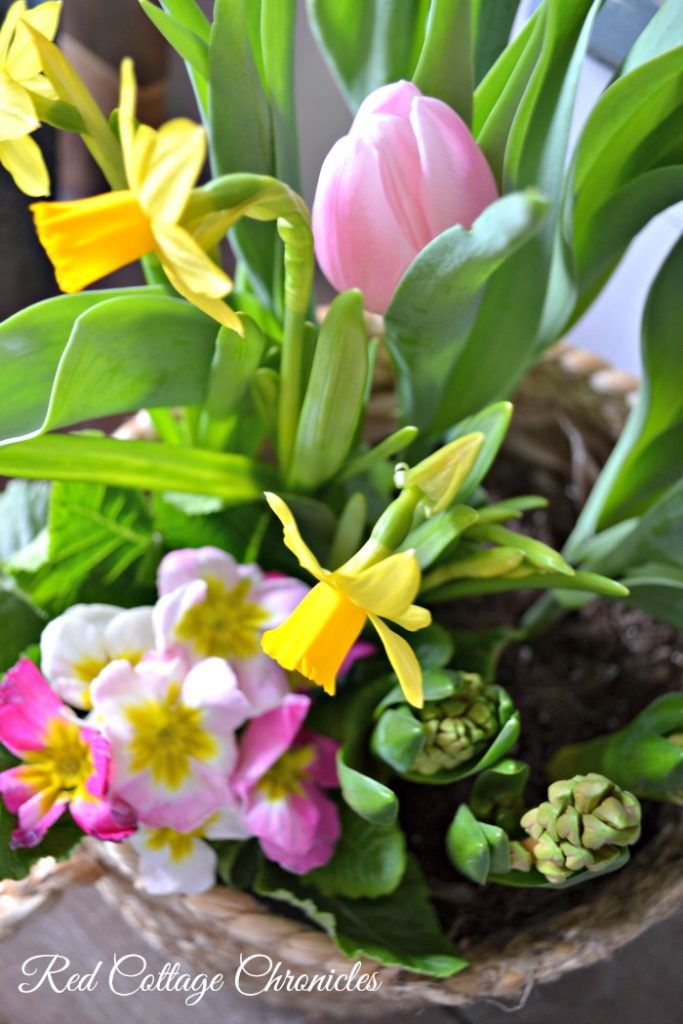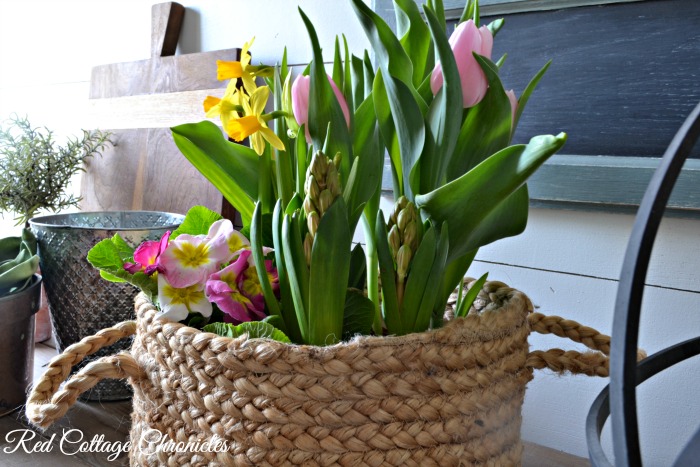 Quick tips to planting a spring basket:
choose plants in various stages of bloom
plant taller plants towards the back
consider a vibrant flowering plant to accent the spring bulbs
visit your local market to find spring flowers at great prices direct from the growers
choose a basket that gives enough space to spread the bulbs out a bit
be sure to add a waterproof liner to the basket before planting
when the flowers are done blooming, plant the bulbs outside to bloom again next year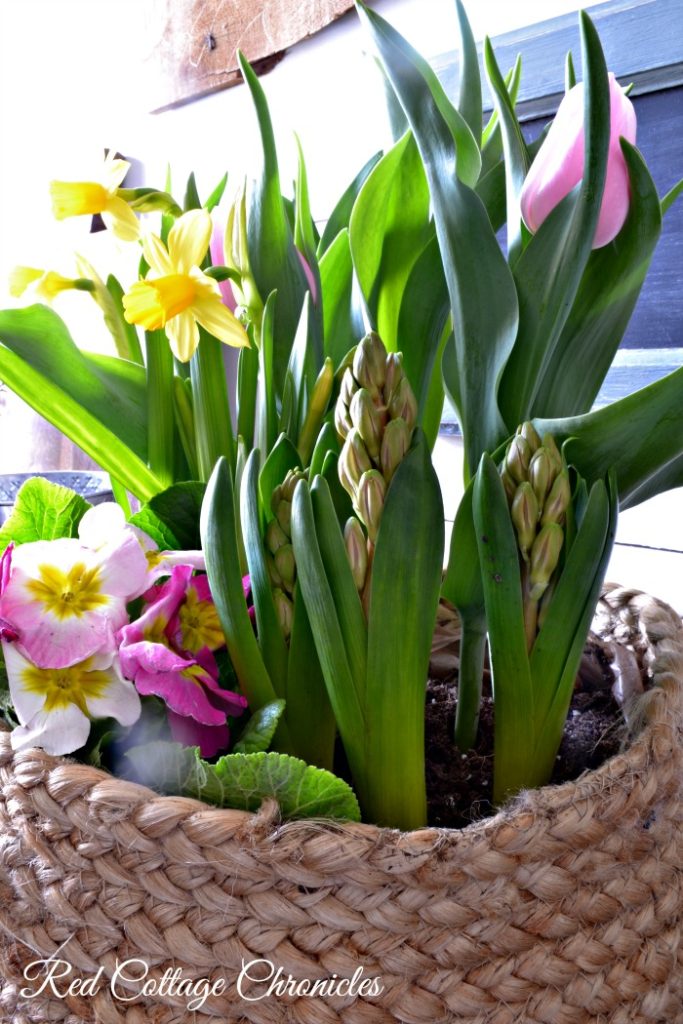 Until next time……