It was a beautiful day for a festival in Niagara! You could even say it was just peachy!!
The peach festival in Niagara On The Lake always brings a crowd.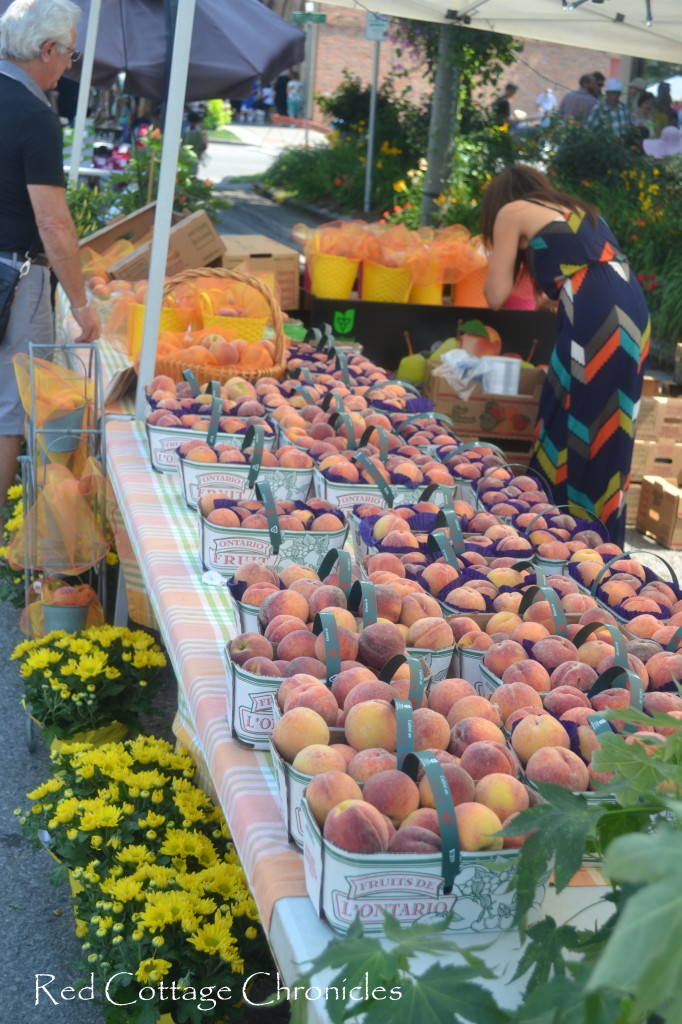 Not to mention, lots and lots of fresh peaches!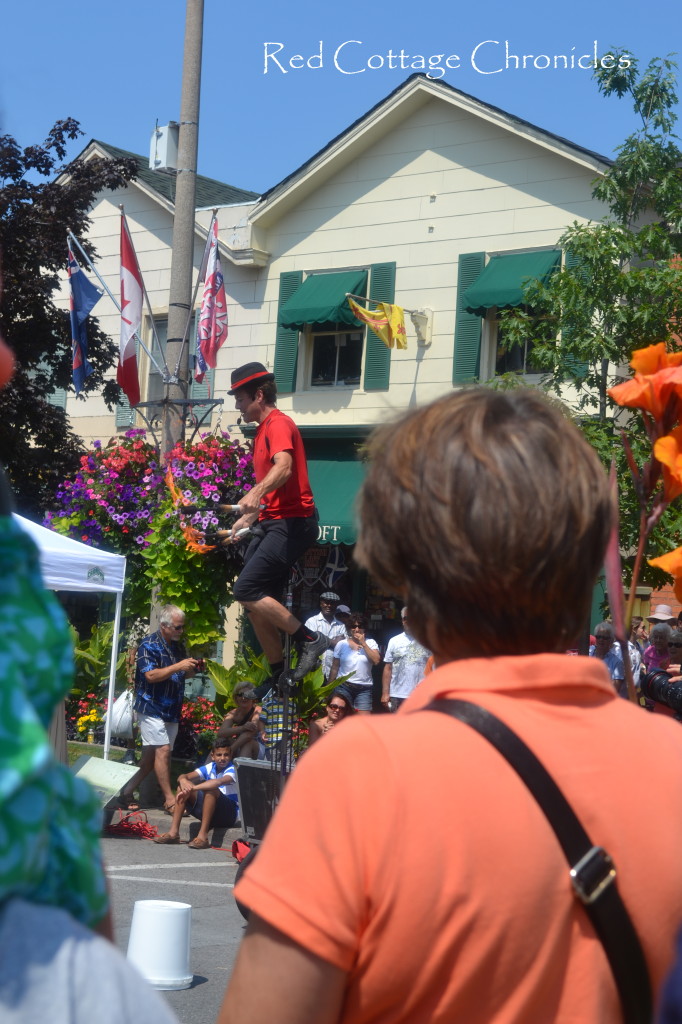 Lots of entertainment. This is The Ben Show. Not only is he on a 10 foot tall unicycle. He is also juggling….fire! He really kept the crowd entertained! Very funny guy 🙂
And then there is the food!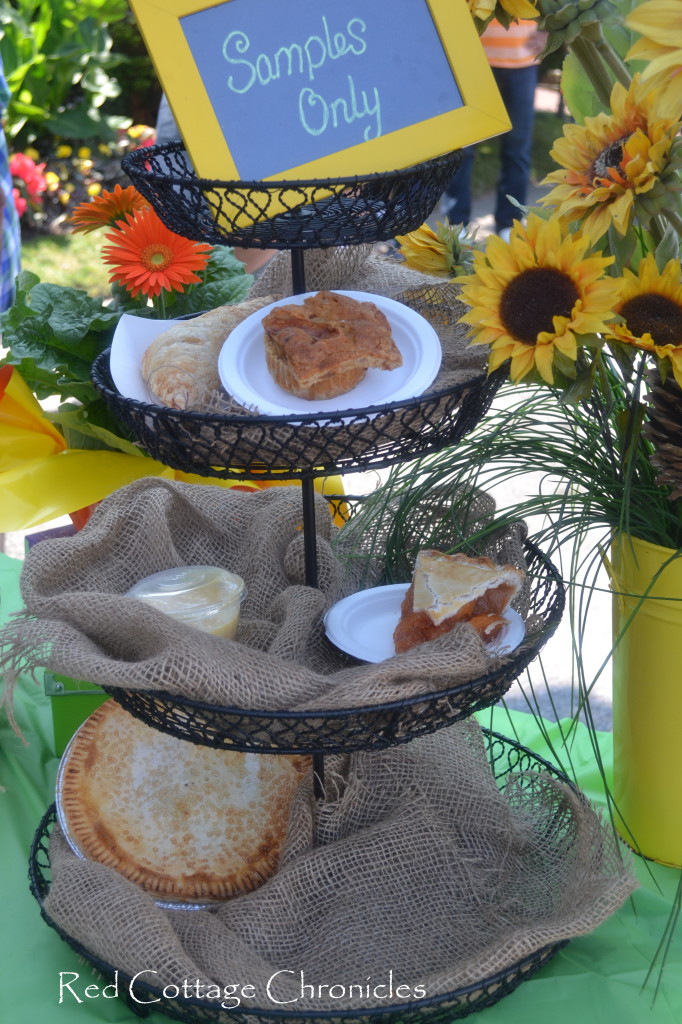 The Epicurion was offering peach pie, peach cheesecake, peach soup, peach muffins and peach croissants.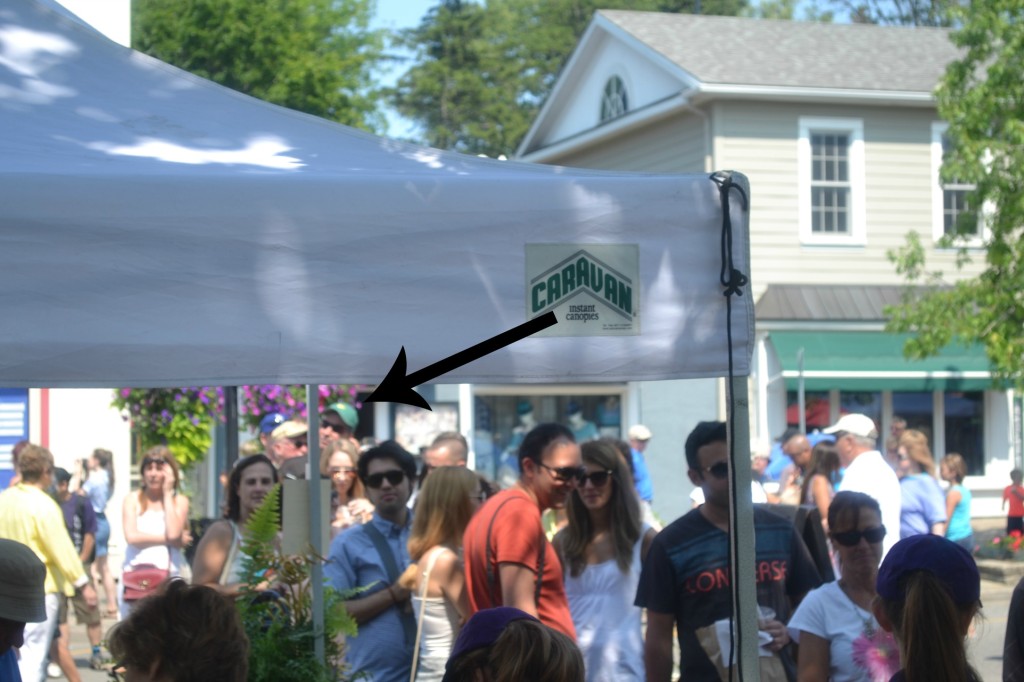 That's the Mr. waiting in the sun in a very long line to get a peach stuffed sausage with spicy peach glaze, while I stood under the shade tree! They were also offering peach stuffed burgers, peach and prosciutto pizza and a host of other savoury peachy goodness.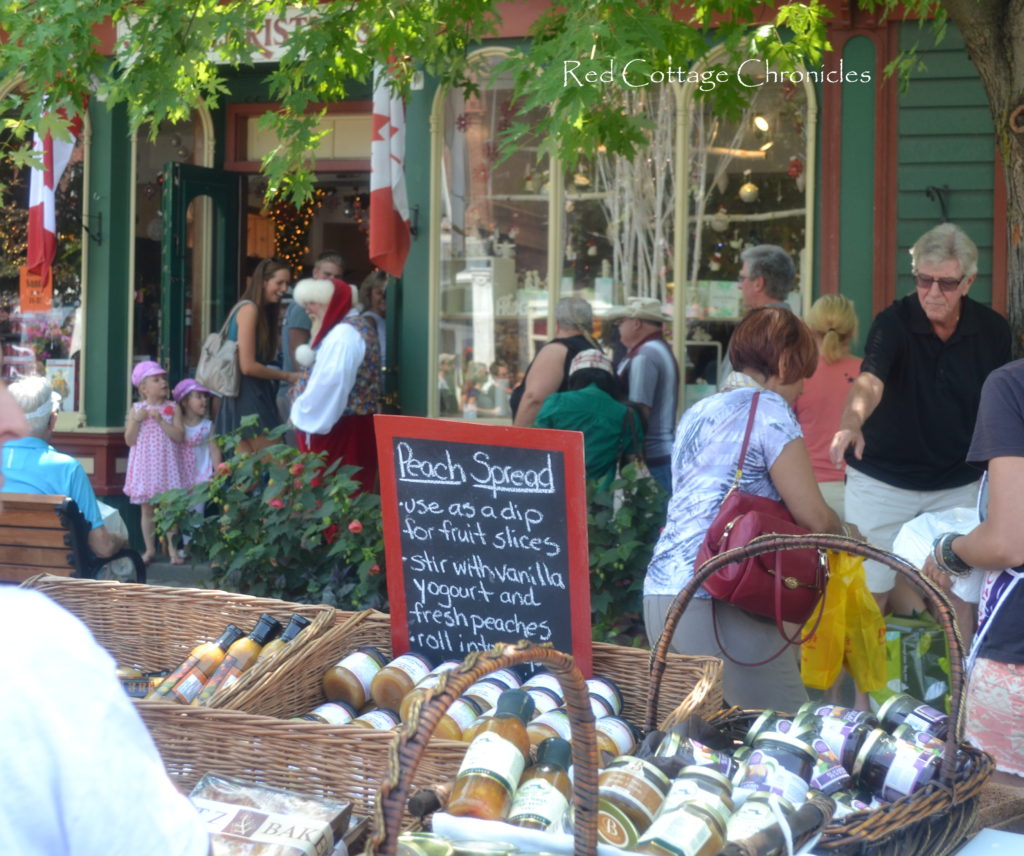 Kurtz Orchards were offering a huge variety of peachy sauces and salsas! If you are ever in Niagara On The Lake this is a great shop to visit. And, yes that is Santa Claus in the background. Remember kiddo's…he is always watching! He was at the Christmas Store making his annual summer visit!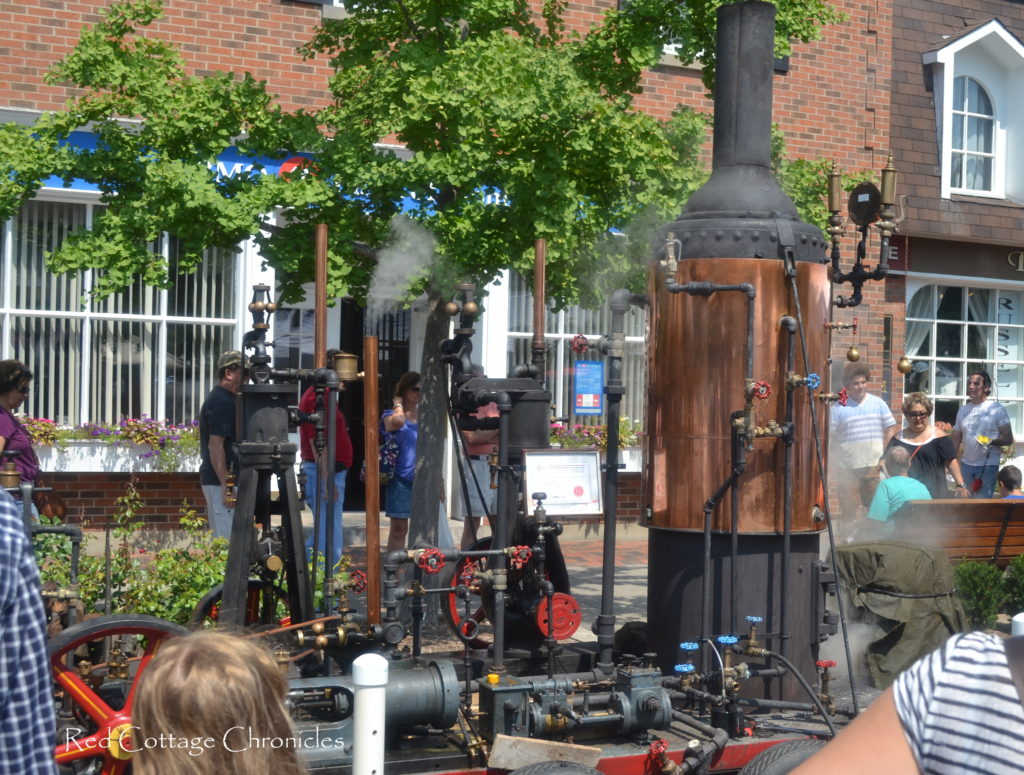 This antique steam machine contraption thingy was pretty neat. They were serving corn on the cob at this stop, and I think this was serving to cook it!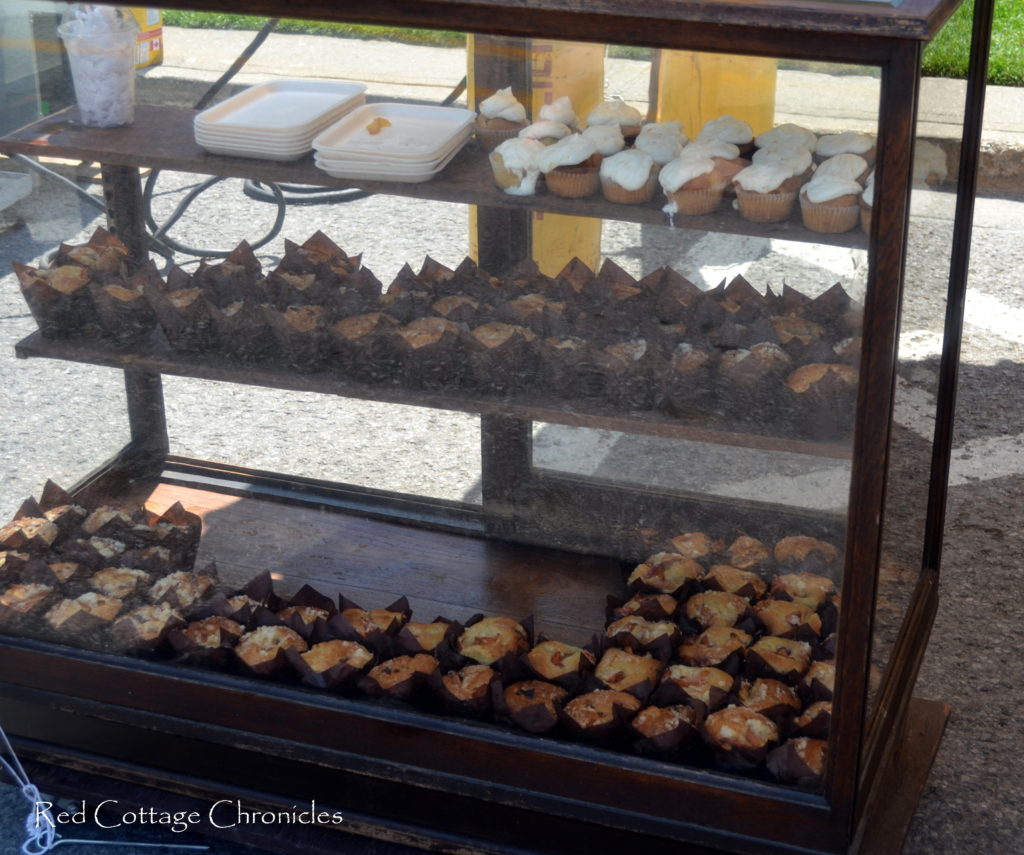 Peach cupcakes and muffins!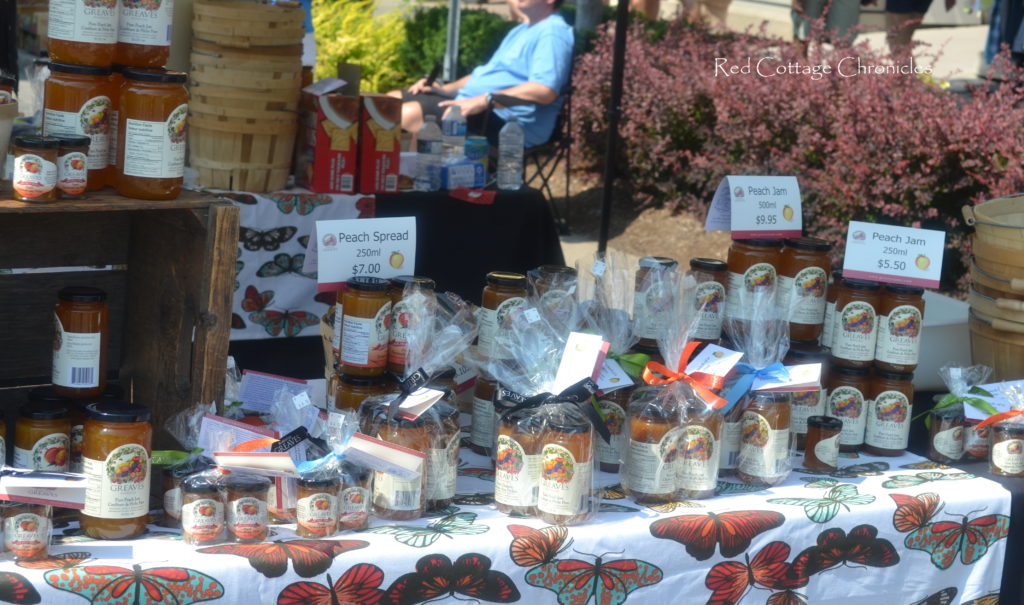 Greaves Jams is a fixture on Queen Street! Today they were featuring their local peach jams, spreads and peach chutney. All made locally with local ingredients!
And finally, the main reason for my visit to the Peach Festival…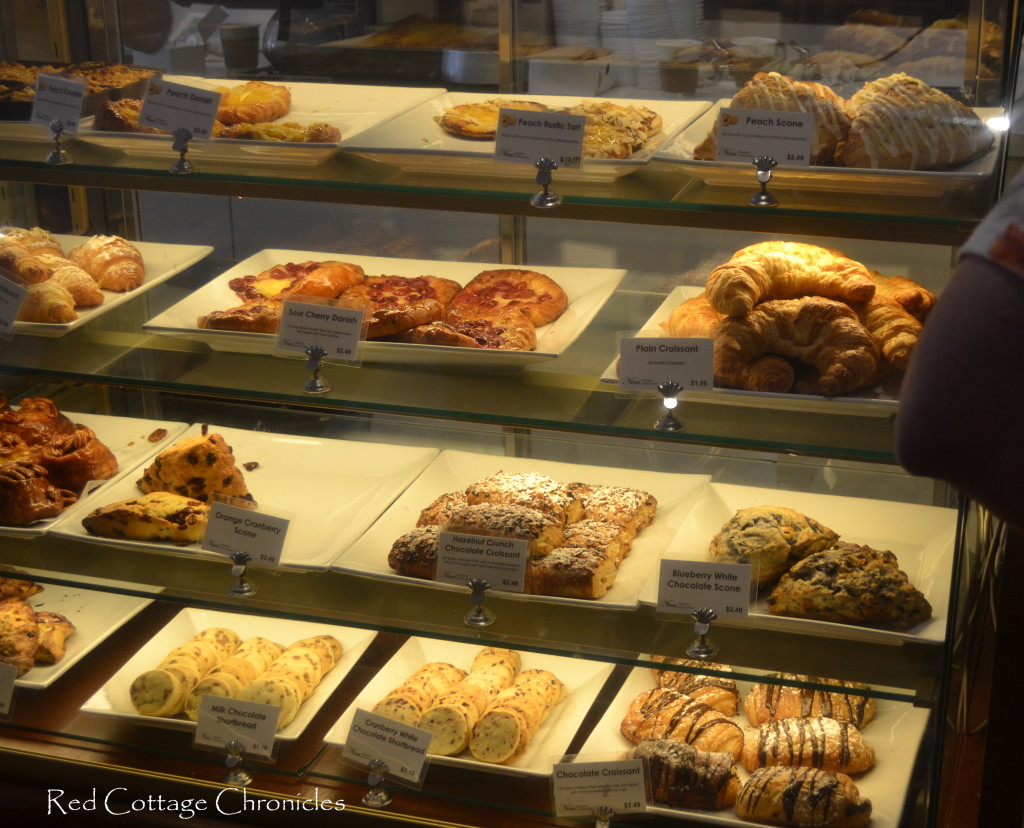 ….to get me a giant peach scone from Nina's Gelato! Not to mention fresh peach gelato and peach sorbet! This is only one of their pastry cases! Heaven!
Feeling inspired I went up and whipped up this Peach and Almond Tart, not to mention this delicious Peach Ice Cream inspired by our trip to Augusta, Georgia to see The Masters!
Until next time….