Welcome to Tasty Tuesdays. I am so excited to be co-hosting!  Over 200 fabulous links last week!  Lets get the party started!
Each week, our team of 10 amazing bloggers hosts this fabulous party! We're so glad that you've stopped by to party with us!
Without you, we wouldn't have a party at all. So we think you're pretty special and deserve to benefit from linking up with us each week. Here's how: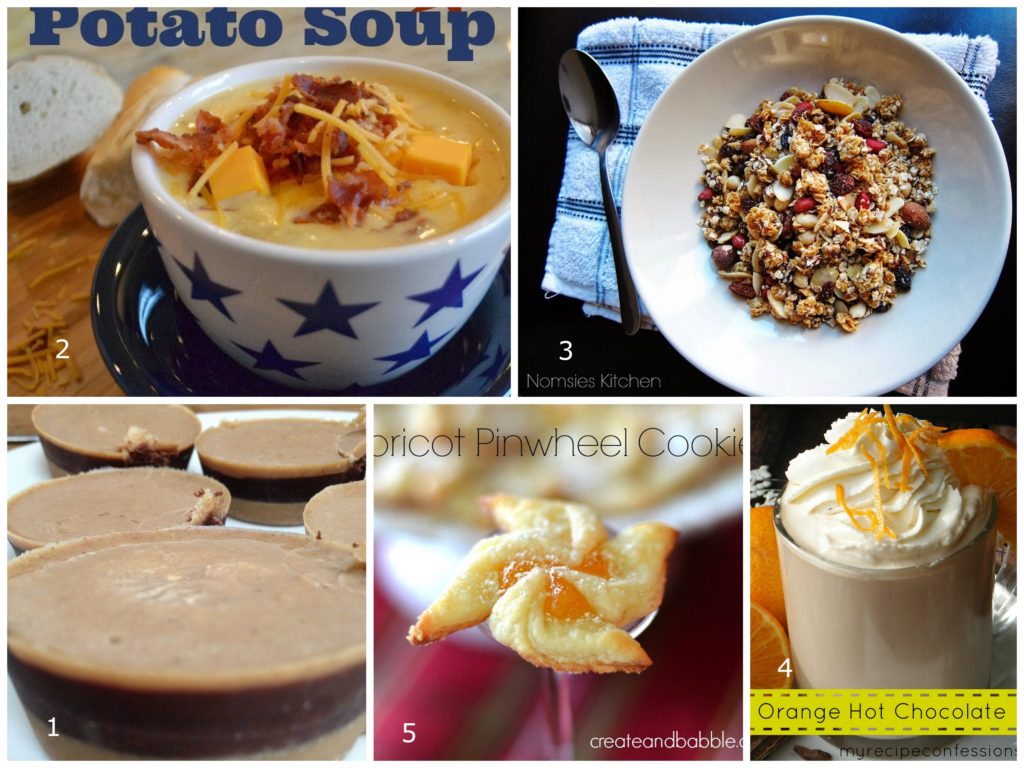 1.  Barb's Fit U Community Blog – Salty Sweet Almond Treat   2. The Patriotic Pam – Best Ever Potato Soup  3.  Nomsies Kitchen – Easy Homemade Vegan Graonola  4.  My Recipe Confessions – Orange Hot Chocolate  5. Create and Babble – Apricot Pinwheel Cookies
If you were featured, we'd appreciate if you spread the word by grabbing one of our featured buttons & displaying it anywhere you see fit on your blog!
Even if you weren't featured, you can spread the word about the party by grabbing this button: