If you are a lover of peanut butter, raise your hand!  I love this recipe because the cookies it produces are soft and chewy and bursting with peanut butter honey flavor.  I always remember my mom letting me press the peanut butter cookies down with a fork dipped in water, and that is exactly what you do with these ones.  These go perfectly with a glass of cold milk or a cup of hot chocolate.  I mean really, is there anything better than chocolate and peanut butter together!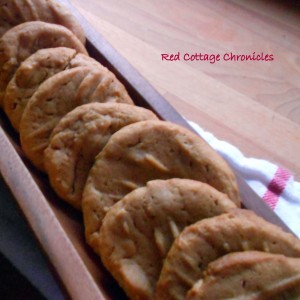 Recipe adapted from Great Cookies..Secrets to Sensational Sweets
Begin by sifting together 1 1/4 cup flour, 1/2 tsp baking soda, 1/2 tsp baking powder and 1/2 tsp salt.  Set aside.
In the bowl of electric mixer, or using a hand mixer, mix 1 cup honey roasted (or regular chunk style) peanut butter, 1/4 cup butter,  1/4 cup shortening and 2 tbsp honey until well combined.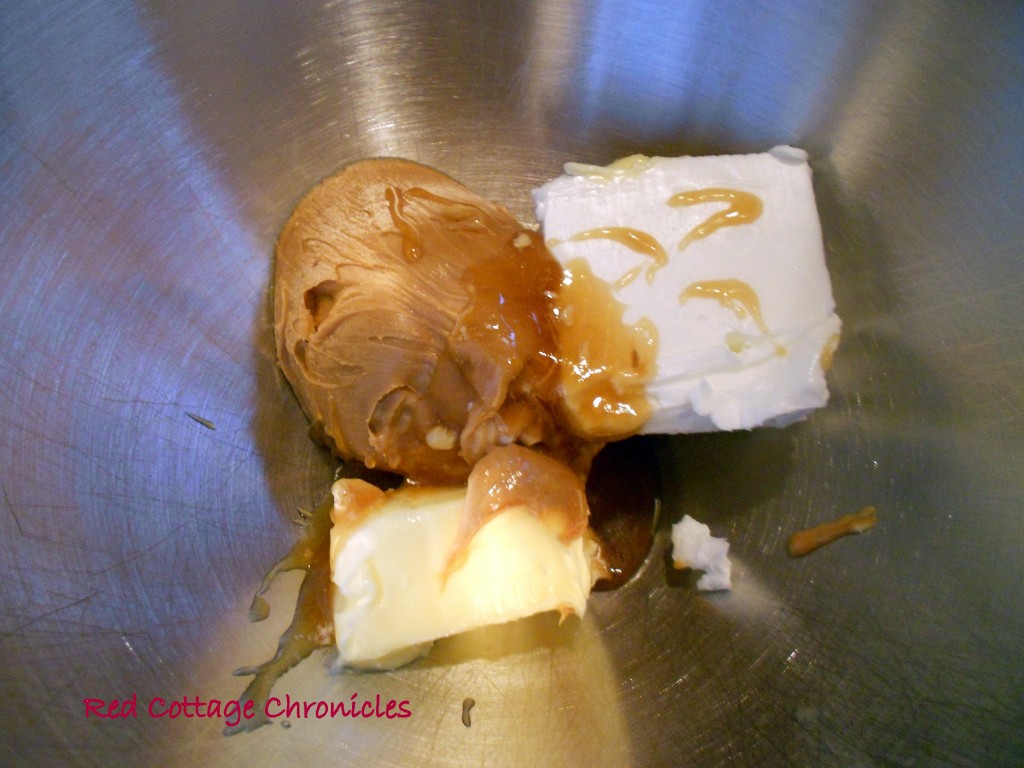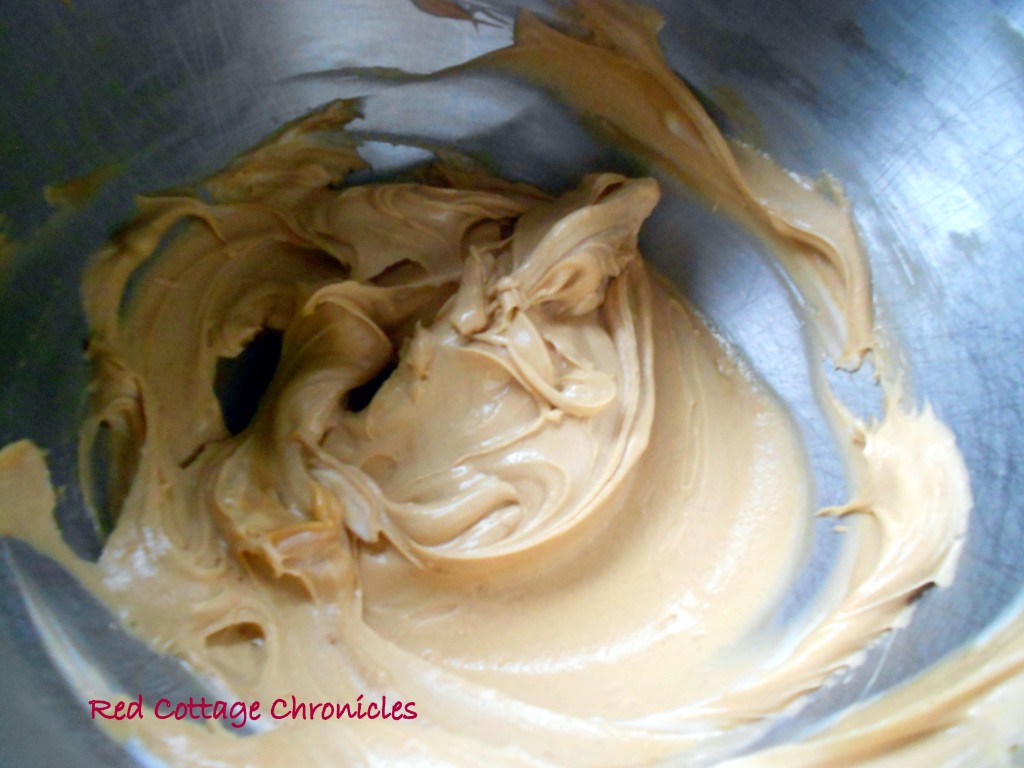 Keeping mixer on medium speed add 1/2 cup sugar followed by 1/3 cup brown sugar, lightly packed.  Continue mixing for 1 minute, scraping down sides of bowl as necessary.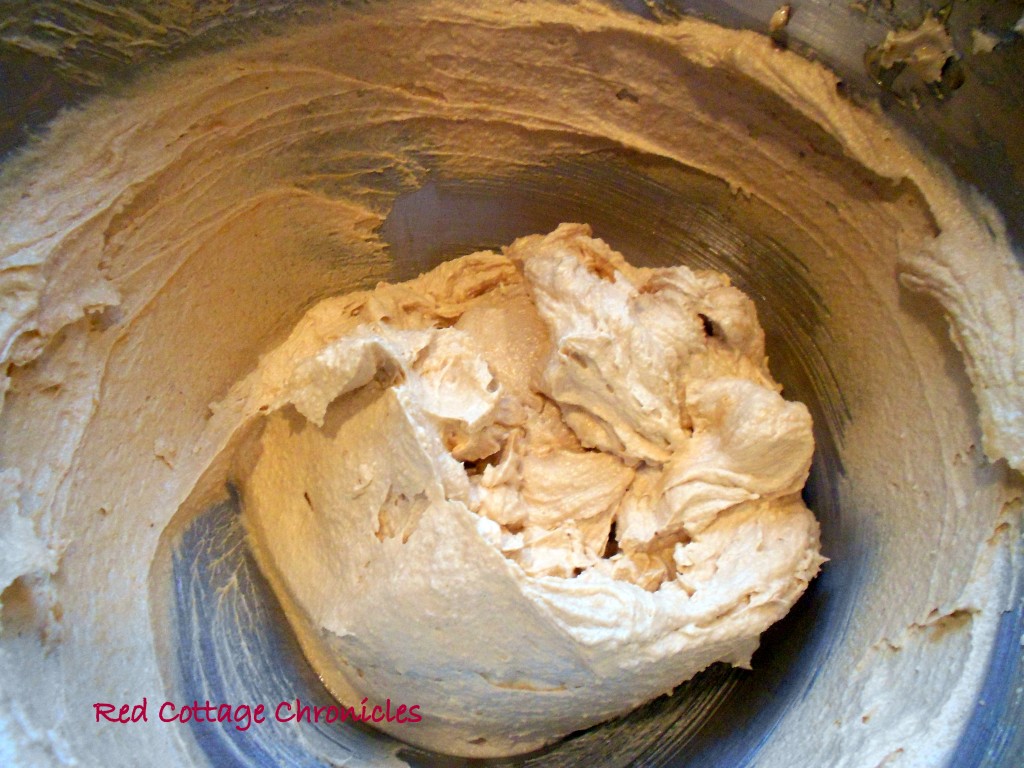 Add the egg and vanilla and beat until light and fluffy, approximately 2 minutes. Reduce the speed to low and add the flour mixture in a slow stream.  Mix just until incorporated.  Fold  1/2 cup coarsely chopped honey-roasted peanuts into the batter and refrigerate until firm enough to handle (approximately 1 hour).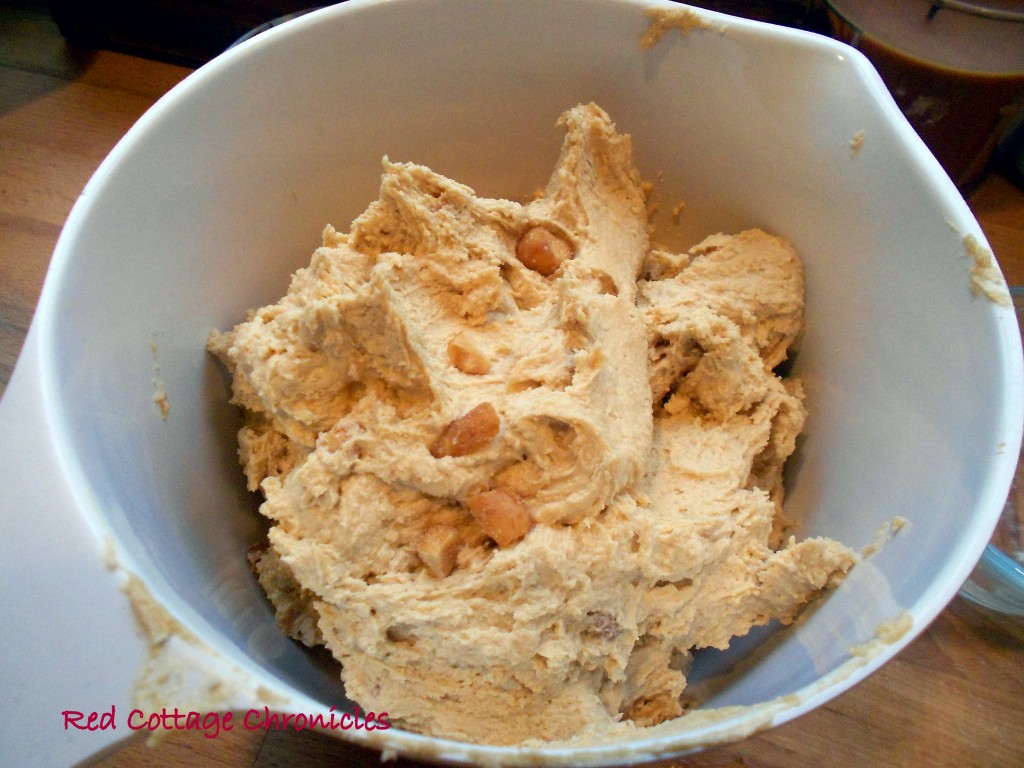 Roll into balls about the size of large walnuts and place on parchment lined baking sheet, leaving 2 inches between to allow for spread.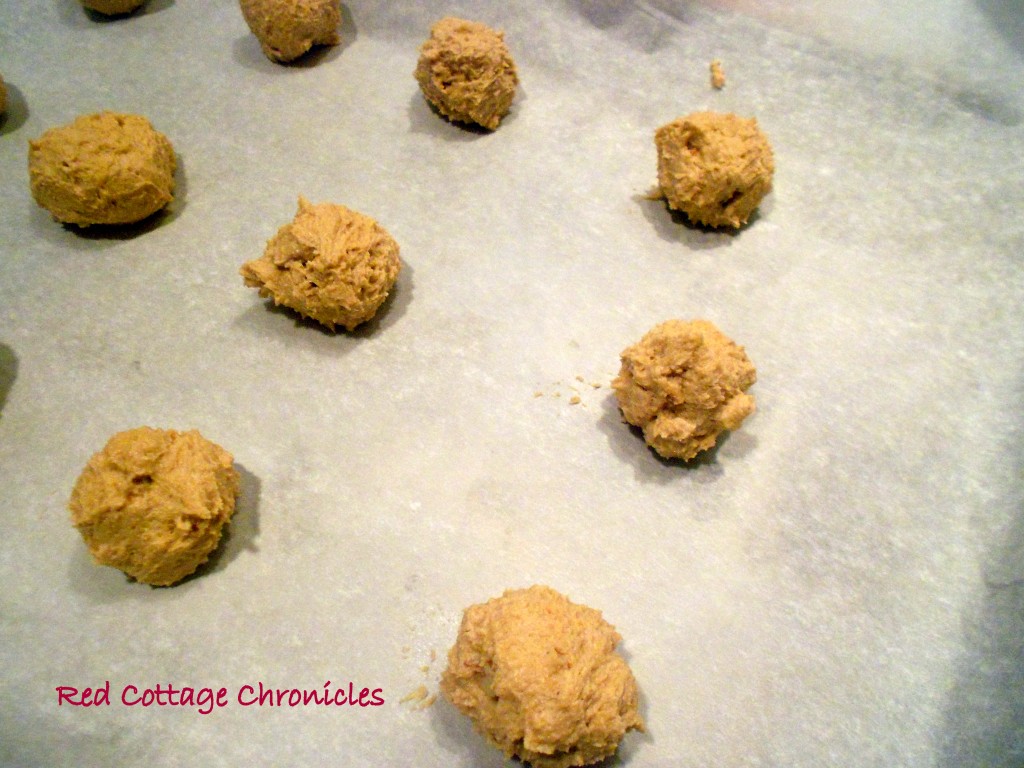 Using a fork dipped in water, press a criss cross pattern into each ball to flatten it down.  Don't flatten too much, use a light touch.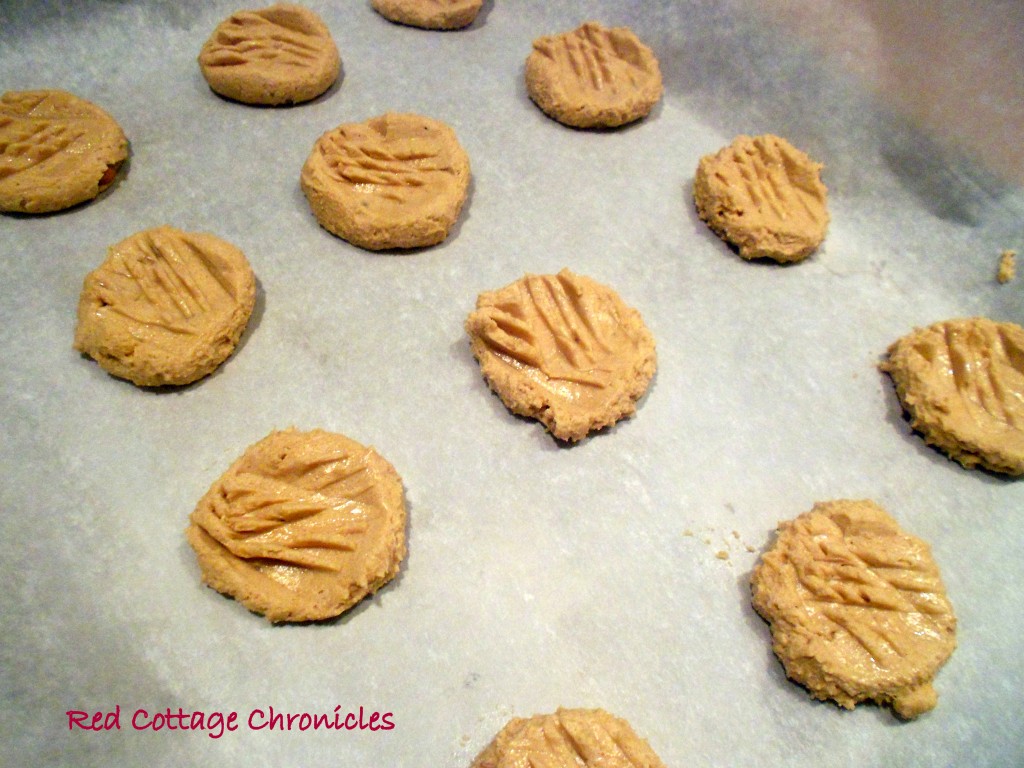 Bake in a 350 degree oven with the racks positioned in the upper and lower thirds for 11 to 13 minutes.  Rotate pans from top to bottom and front to back after 8 minutes.  Remove from oven and allow to cool on cookie sheet for a minute or two before transferring to a cooling rack to cool completely.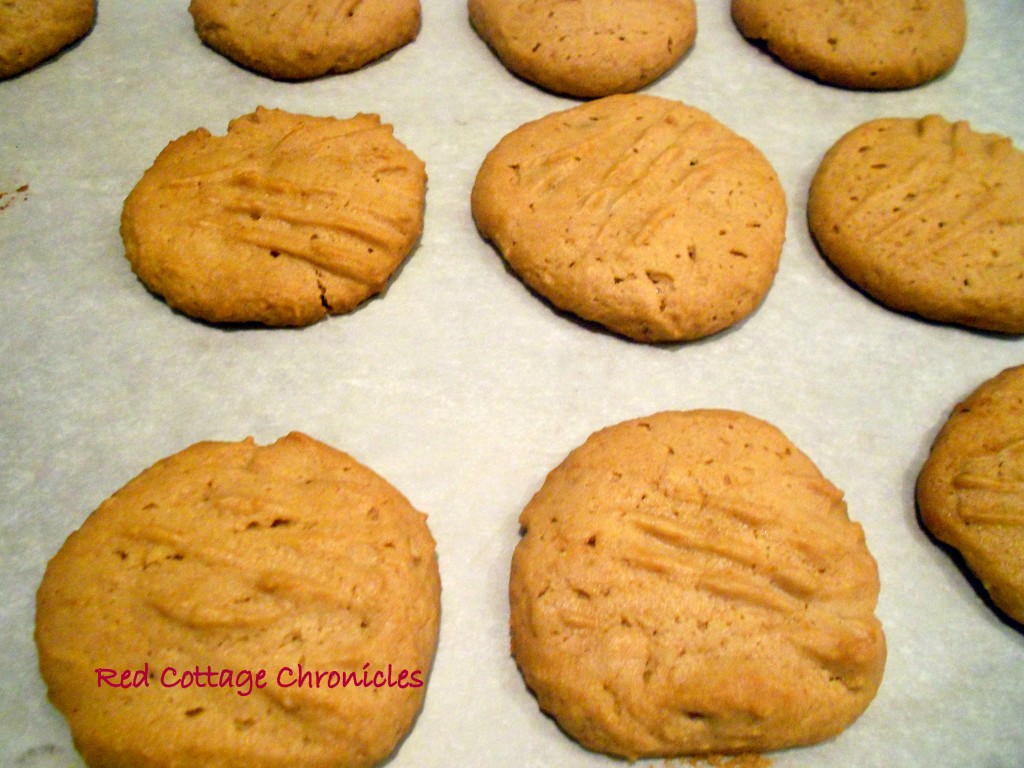 These cookies freeze well, so why not bake a double batch!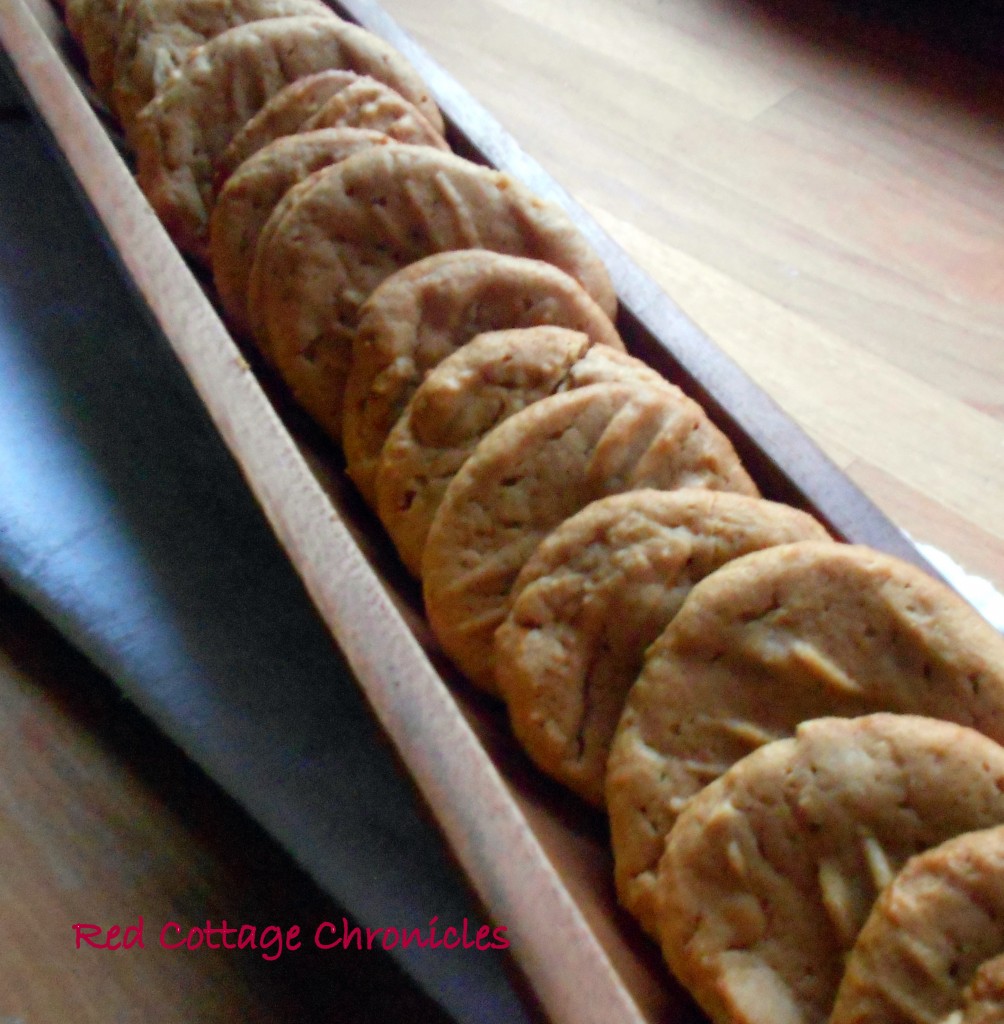 Enjoy!
Tune in tomorrow for…..Coconut Crusted Key Lime Napoleons!
Honey-roasted peanut butter cookies
Author:
Prep time:
Cook time:
Total time:
Ingredients
1 1/4 cup all purpose flour
1/2 tsp baking soda
1/2 tsp baking powder
1/2 tsp salt
1 cup honey-roasted peanut butter (or regular chunk style peanut butter)
1/4 cup shortening
2 tbsp honey
1/2 cup white sugar
1/3 cup lightly packed brown sugar
1 egg
1 tsp vanilla extract
1/2 cup (or more if you wish) coarsely chopped honey-roasted peanuts
Instructions
Swift together first 4 (dry) ingredients and set aside
Beat together peanut butter, butter, shortening and honey until well combined
On medium speed add white sugar, followed by brown sugar and continue to beat for 1 minute, scraping down sides of bowl as needed
Add egg and vanilla and beat for 2 minutes, mixture will lighten in color
Turning speed to low, slowly add flour mixture and mix just until combined
Fold in the chopped nuts
Refrigerate batter for approximately 1 hour or until firmer and easy to handle
Roll into 1 1/4 inch ball and place on parchment lined baking sheets, leave 2 inches between for spreading
Using a fork dipped in water, make a criss cross pattern to slightly flatten each ball.
Bake at 350 degrees for 11 to 13 minutes
 I have linked up here today to share my recipe on Kati's baking blog
(Visited 35 times, 1 visits today)