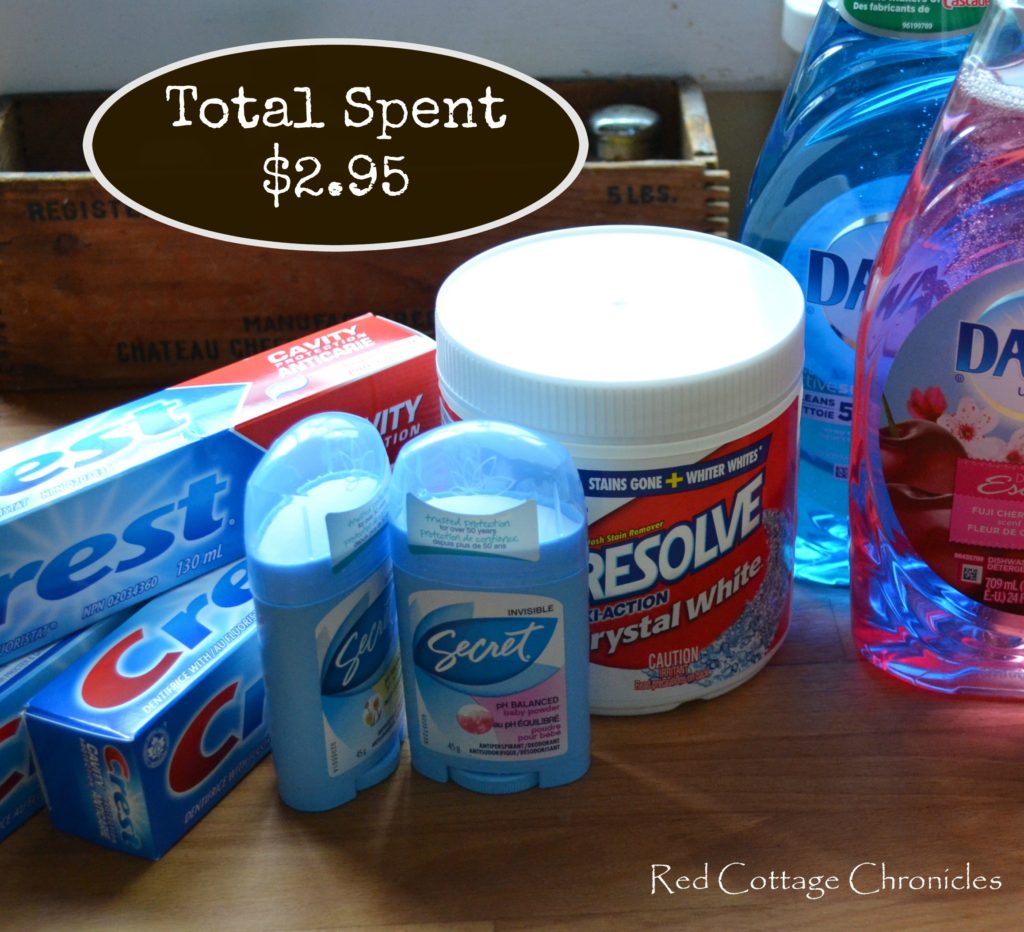 It is no secret I am trying my darndest to come up with a plan to save money on our family grocery bill!  I have always been a bit envious of my neighbours to the south and all the amazing coupon opportunities.  I have no desire to be an extreme couponer because I really don't need a cart full of Gatoride or dental floss, but never thought it possible to save deeply on things I would normally be buying anyway.
Turns out there is such a thing as Canadian couponing!  I came across this site, which got me motivated to try a little harder to find good deals in Canada using those few coupons we do get every month or so.   Coupons combined with rebates and price matching really can add up to significant savings.
I also signed up for Checkout 51 and downloaded the app.  If you are not familiar with Checkout 51 I encourage you to check it out.  In a nutshell it is a rebate site that offers  rebates on a new batch of products each week.  Some rebates are only 50 cents, but I have seen them as high as $3.00.  You have to reach $20 total before you can "cash out" and they will mail you a check.  There are also bonus offers that enter you into draws to win $500!!  Not too shabby.  Plus, you get $1.00 rebate just for downloading your first receipt.  Free money.  Yes please!  While they offer many products each week, I am not one to buy something just to get a rebate, so even it takes me 2 months to reach $20 it is still worth the few seconds it takes to download my receipt.
I am not looking to make a stockpile of any significance, but just to get a few staples to have on hand when they are on sale.  I also have no desire (or time for that matter) to spend hours every week searching for deals, and if things get too complicated I loose interest real fast!
My motto is slow and steady wins the race!  So while I only picked up a few items, these are things I would normally buy anyway and buy them at full price simply because I need them at the time.
Lets take a closer look at what less than 15 minutes preparation got me.  Since I am a multi tasker, I was actually cutting the coupons on the way to the store!  Don't worry, I was the passenger!!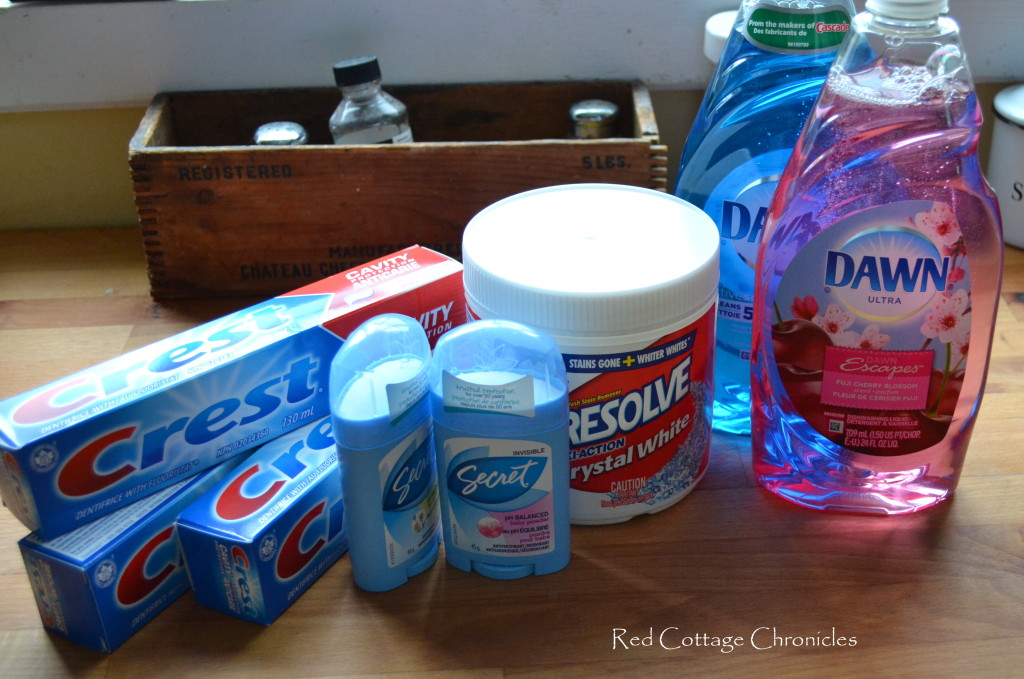 I shopped at Target for these few things and used the Superstore flyer to price match the Crest toothpaste and Resolve!
3 Crest toothpaste $1.49 priced matched to.99 cents combined with a coupon for $3.50 off any 3 crest products =  FREE
2 Secret deodorant on sale for $1.99 minus coupon for $2.00 off any 2 Secret products  =  $2.00
1 Resolve Oxi-Action stain remover crystals $5.49 price matched to $4.97 combined with rebate coupon for $6.99 = FREE
2 Dawn dishwashing liquid on sale for $1.97 minus coupon for $2.50 off any 2 Dawn products combined with $1.00 rebate at Checkout 51 = .50
Total $3.50 + 13% sales tax  – $1.00 Checkout 51 rebate = $2.95
Had I gone in without price matching, coupons or rebates total cost would have been $20.20 including tax
Total savings $17.25!
Keeping the grocery bill manageable is a daunting task and one that we can all work together to share our tips and tricks! Would love to here your tips for using coupons and keeping sane at the same time!  Please leave me a comment and share your money saving ideas!