I was watching Michael Smith on the Food Network Canada the other night and decided to give his Brown Butter Tart recipe a try.  He is one of my favorite celebrity chefs and I have watched him for years.  It is a bonus that he is a resident of my favorite province to visit, Prince Edward Island.  I had hoped one day I might bump into him at the grocery store, but no luck yet!
I was intrigued by the fact that he browned the butter and used maple syrup instead of corn syrup.   I am used to a more runny butter tart and this was definitely not runny.  It had a very different  flavor then I am used to and not nearly as sweet.  Overall a good recipe to have on hand, but I think I will stick to my sweeter, slightly runnier version.  Sorry Michael!  The Mr. Sure enjoyed them though!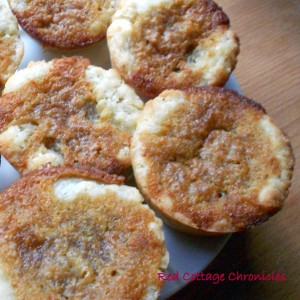 Begin by setting your oven to 450 degrees.  In a large bowl whisk flour, sugar, nutmeg (I used 1  tsp ground nutmeg) and salt.  Add grated frozen butter to flour mixture and gently and quickly toss to coat all the butter pieces with the flour.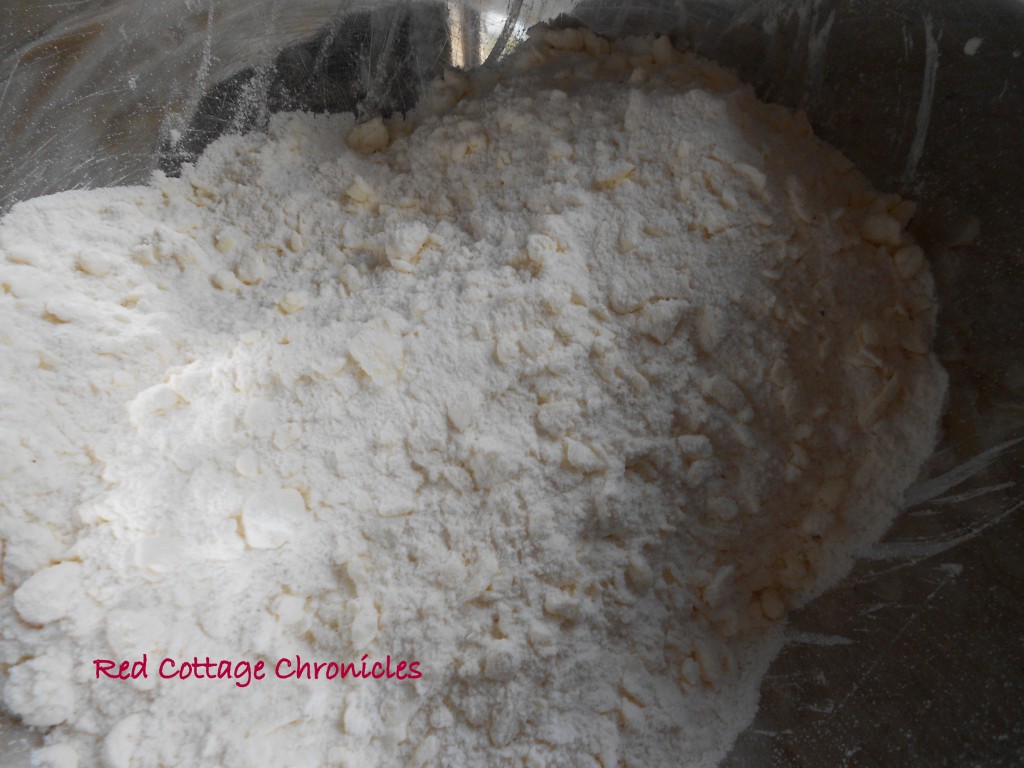 Sprinkle over ice water and stir just until dough forms.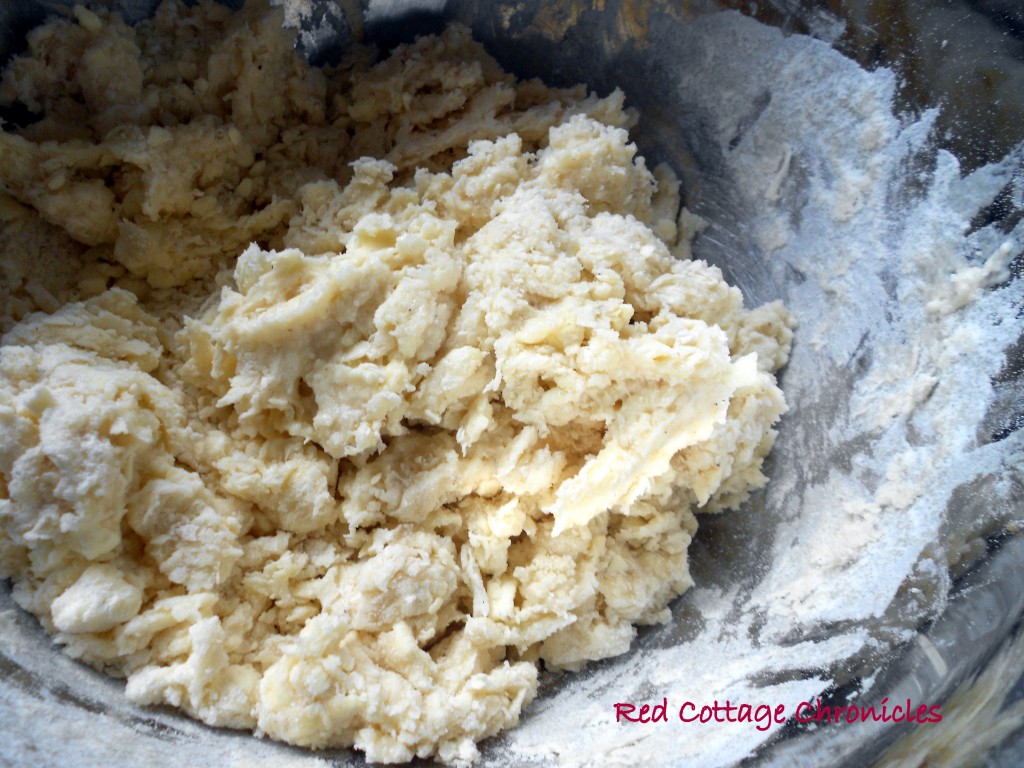 Now this is where I did things a little differently, (and probably shouldn't have!)  Instead of rolling the dough and cutting into 12 circles, I divided the dough into 12 and put pressed each piece into a muffin tin.  I think the dough was a little too thick using this method, but that is what I get for rushing!  One thing that is true for baking is to have patience, something I was lacking today. I am thinking this might be why the tarts were less liquidy as the extra thick dough had absorbed a lot of the liquid. Lesson learned!  Anywho….here is the dough pressed into the tart pans.  If you actually follow his instructions the dough will be more symmetrical and thinner.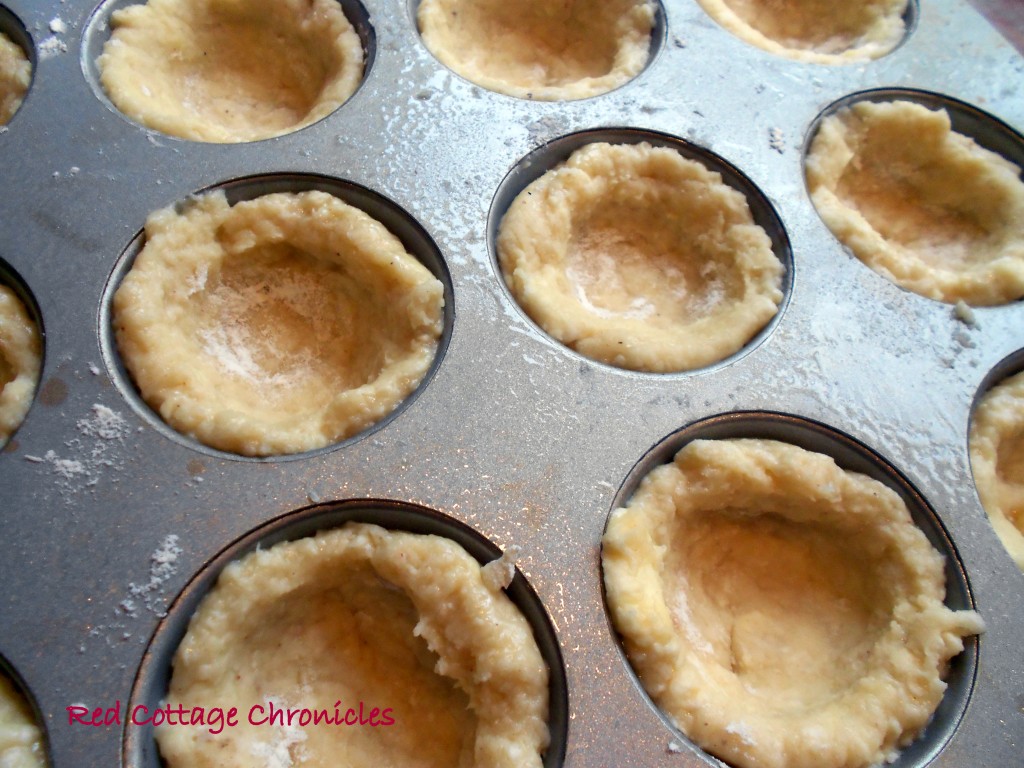 Now, onto the filling.  Add butter to a saucepan over medium heat.  Heat and melt the butter until it begins to get steamy and foams.  Watching it carefully, wirl the mixture gentley and watch the color.  You are looking for it to turn a golden brown color.  When it has reached this stage remove from heat and add maple syrup, brown sugar, eggs and vanilla.  Add the flour, stirring until combined.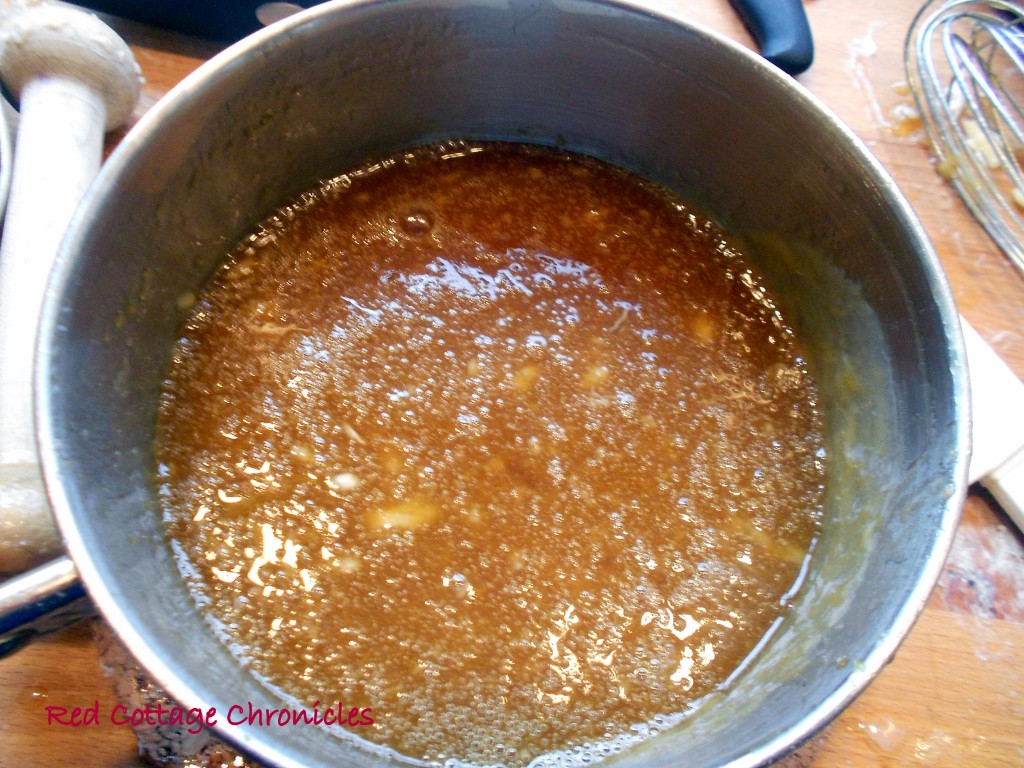 Pour filling into tart shells and bake in 450 degree oven for approximately 12 minutes.  I had to let them bake a little longer because of the thicker dough.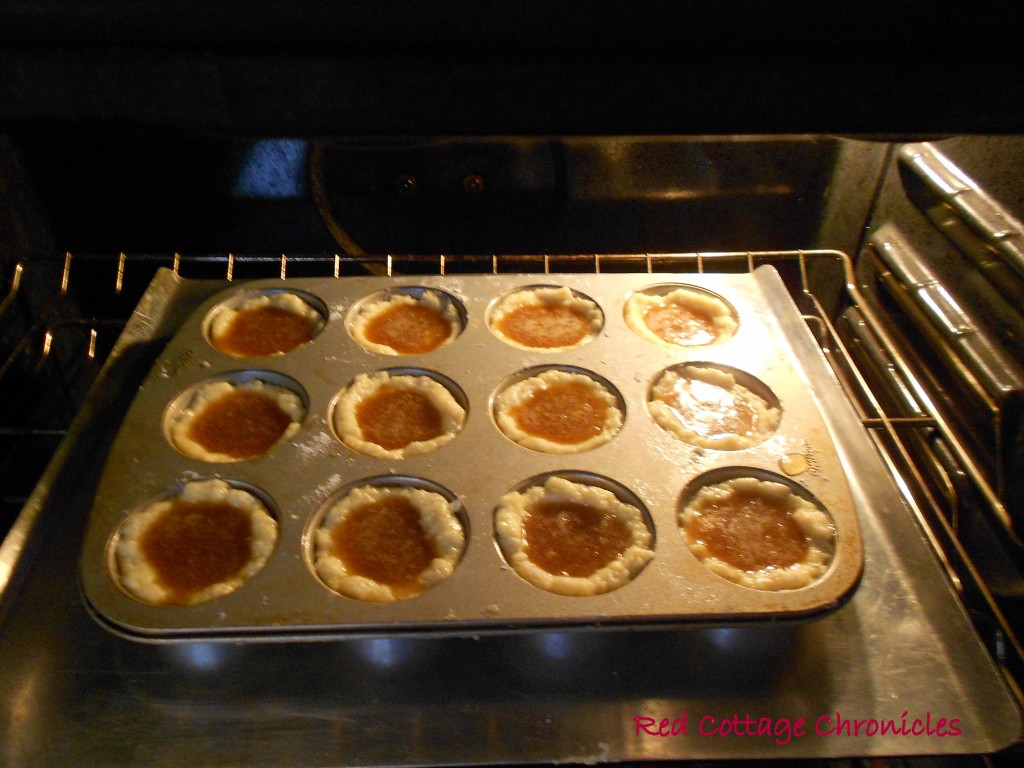 Remove from oven and cool on wire rack before removing from tart tins.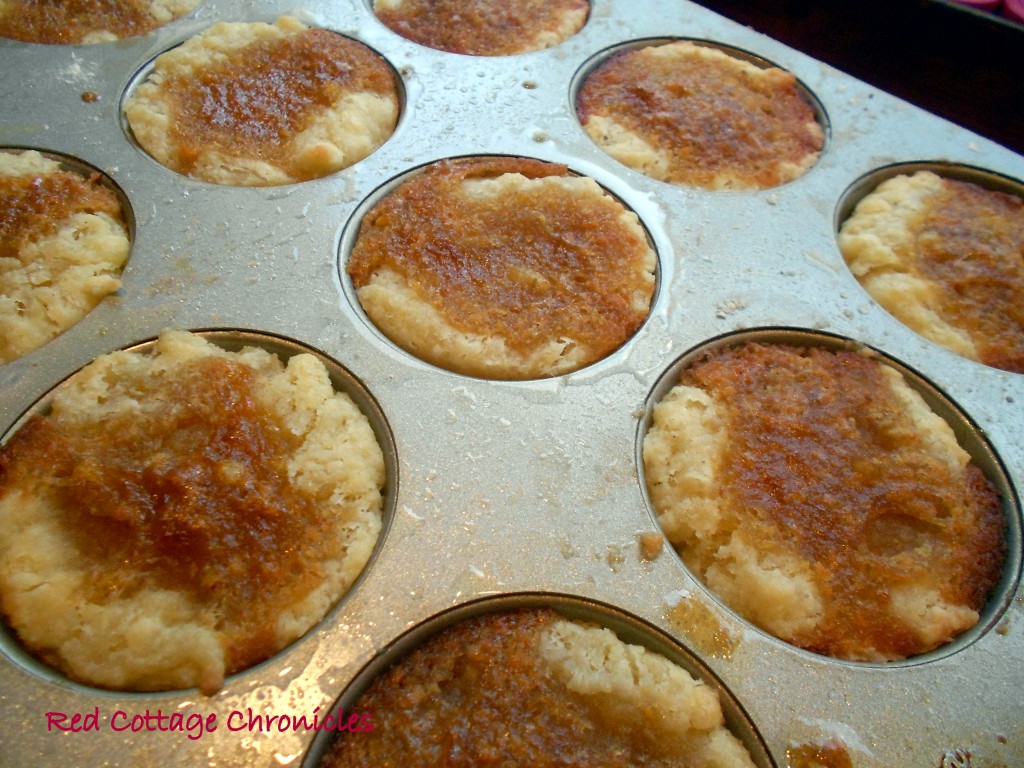 When tarts are completely cool, gentley slide a knife around edges and lift out of tins.  I am not Michael Smith, but think they turned out pretty good!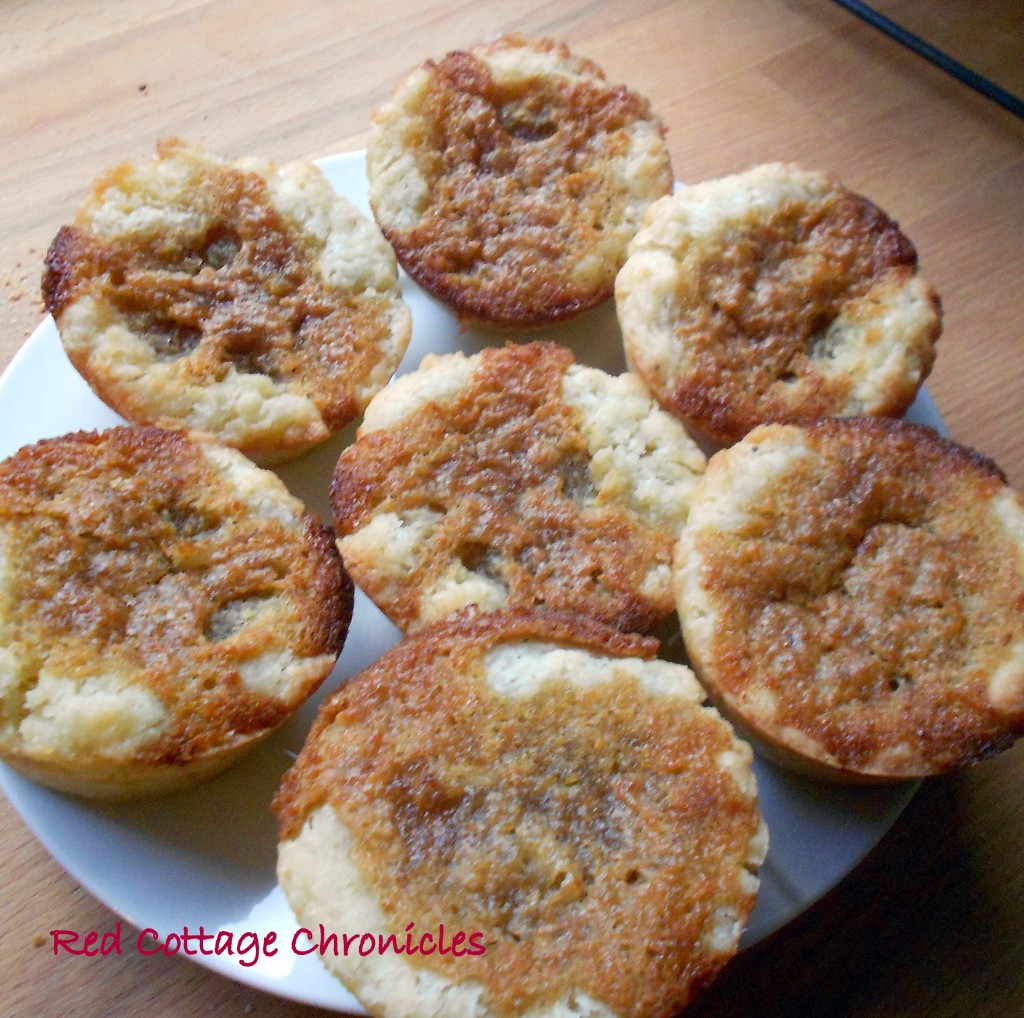 Enjoy!
Tune in tomorrow for honey-roasted peanut butter cookies!!
Please visit here for Michael Smith's Browned Butter Tarts with Maple Syrup and Nutmeg complete recipe. You can also watch the episode which features these tarts here.
I will definitely try this one again, only rolling and cutting the dough next time 🙂
(Visited 77 times, 1 visits today)