Autumn is filled with shades of red, orange, and yellow. And, while I do love a traditional fall colour pallet, I couldn't resist making a blue thistle bouquet for Market Flower Monday.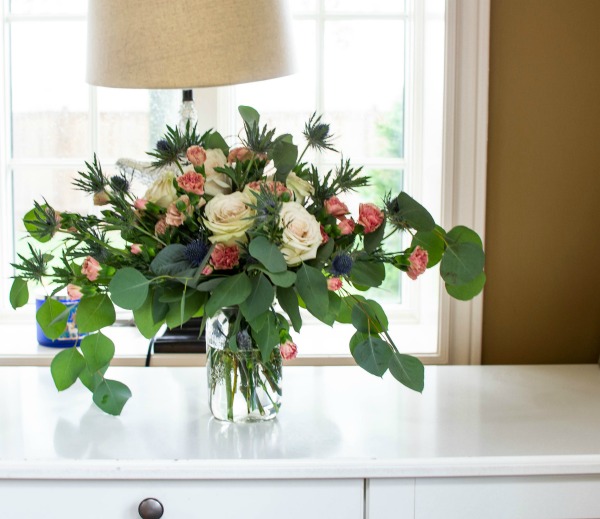 If you hadn't heard of blue thistle before, it is a perennial flower that is native to Eastern Europe. It has become quite popular here in North America and is often used in wedding flowers.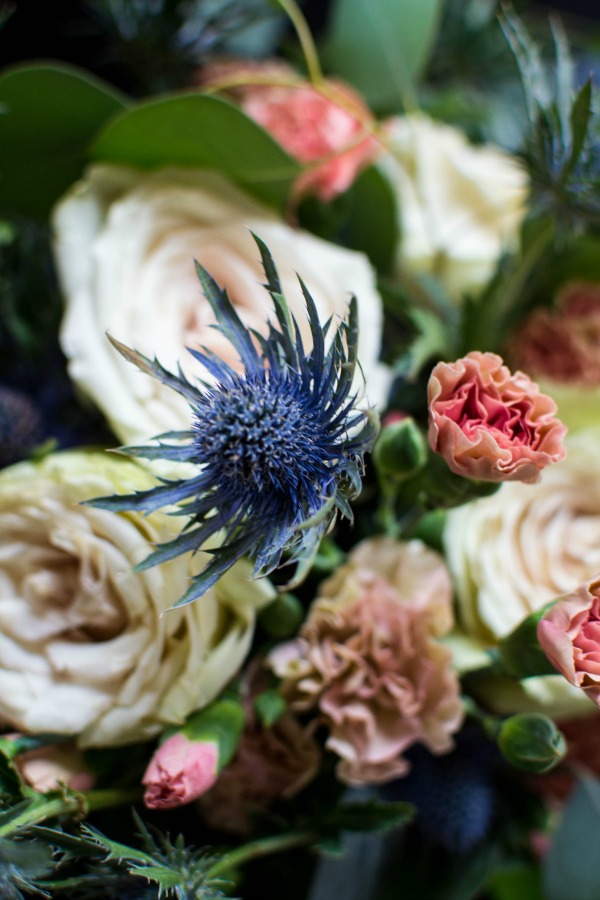 This is my first time using blue thistle in an arrangement. I wanted to use it with white roses, but only decided on the spray carnations when I was at the market. The silver dollar eucalyptus is always a favorite.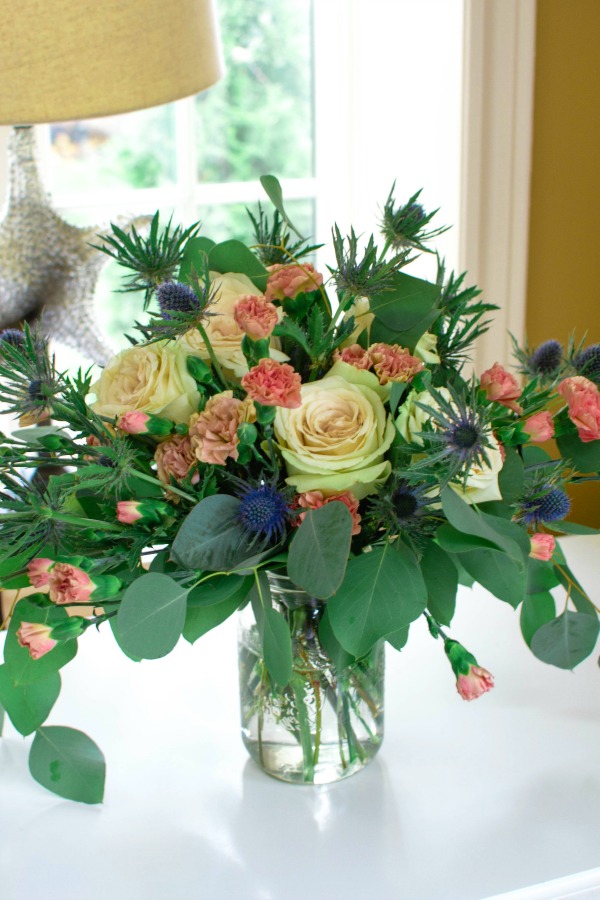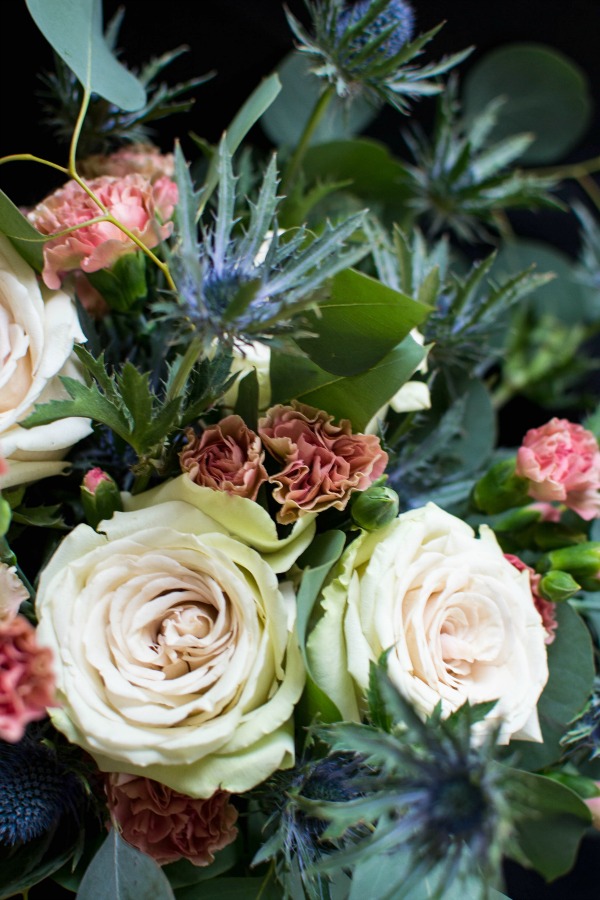 How to make a blue thistle bouquet
I started with a simple Mason jar, but any wide mouth vase will do.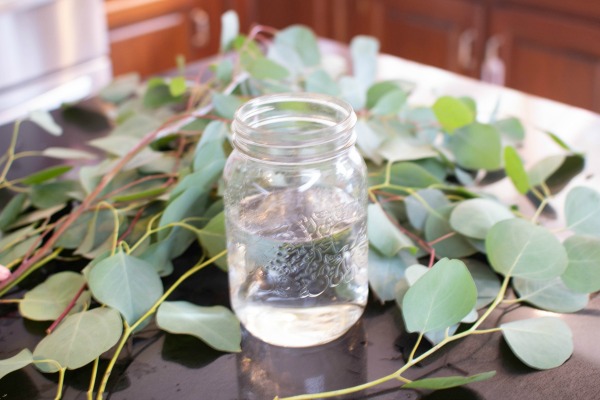 Next, I cut stems of silver dollar eucalyptus and stripped off the bottom few leaves. I simply placed them into the jar setting an outline of the shape I wanted to achieve.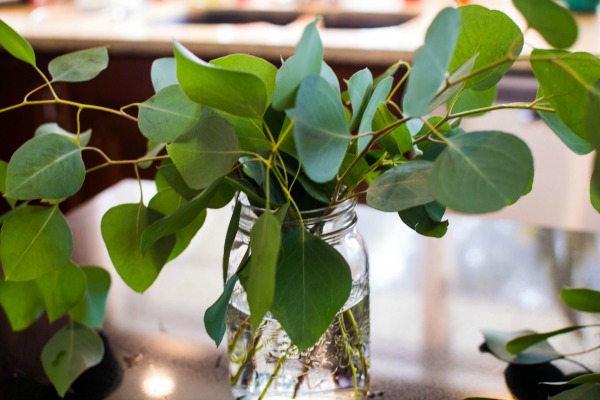 Next, I add in a few branches of the blue thistle. I reserved a couple stems to add in later if I felt it was needed. (And it was!)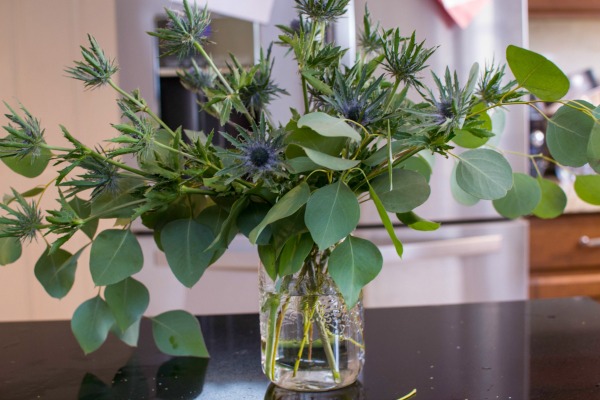 Next step was to add in the white roses. I was only able to get one bunch, but they were nice plump that with just a little nudging opened up nicely.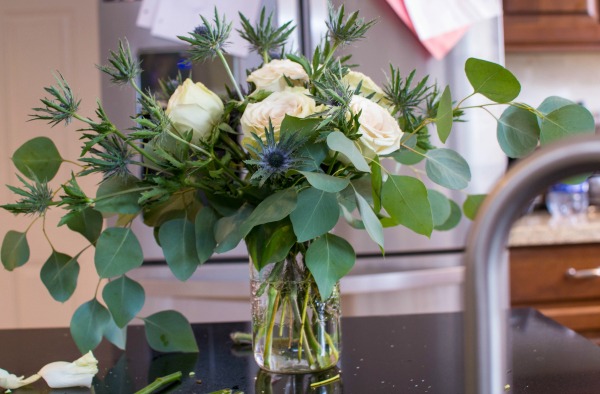 I think if I had been able to get more white roses, I wouldn't have bought the spray carnations. Although I really do love the almost antique pink colour of the carnations. The camera doesn't really pick it up, but they have almost a sepia tone to them.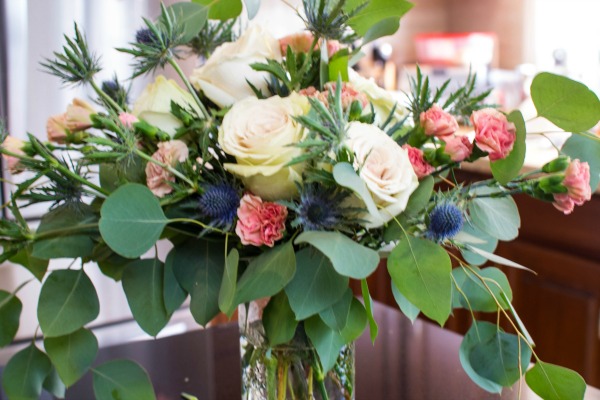 After the carnations were added, I fine tuned the arrangement adding a few more blue thistle stems and spray carnations.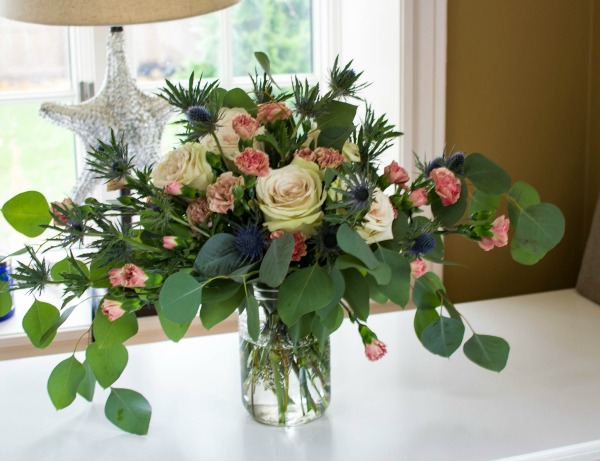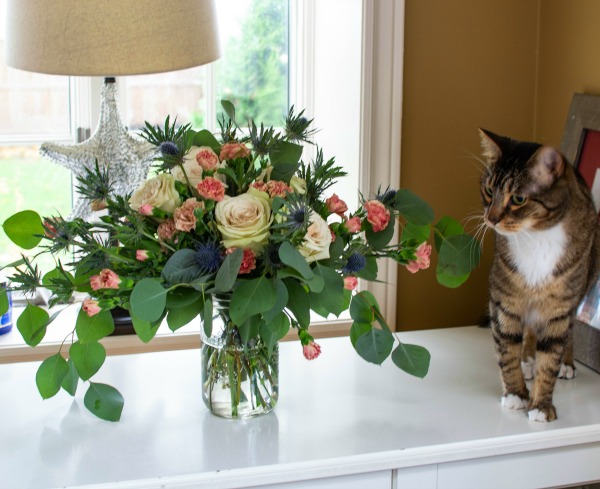 Even the cat came to have a look!
This blue thistle bouquet was fun to arrange and I can't wait to use it again. I think it will look great in winter arrangements if I am lucky enough to find it in the cold winter months. I may try to dry these stems when the other blooms start to wilt.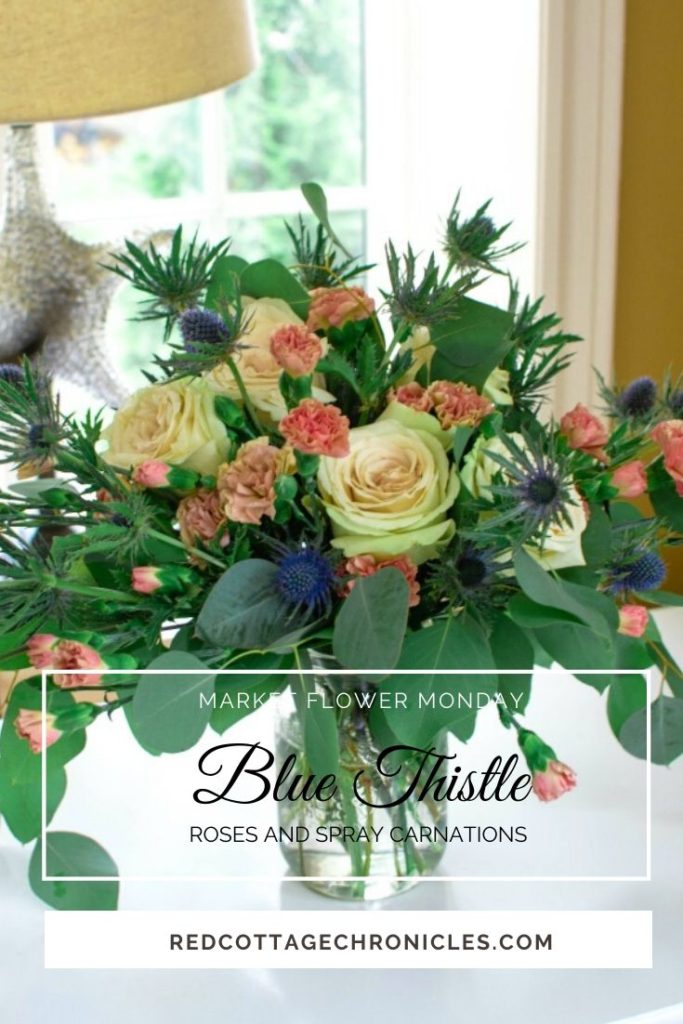 Speaking of winter, I can hardly believe November rolls in at the end of this week. Don't hate me when I tell you I love the arrival of November and all the Christmas planning that starts to take shape. You will likely find me most weekend evenings snuggled up on the sofa watching a Hallmark movie with a big cup of decadent hot chocolate!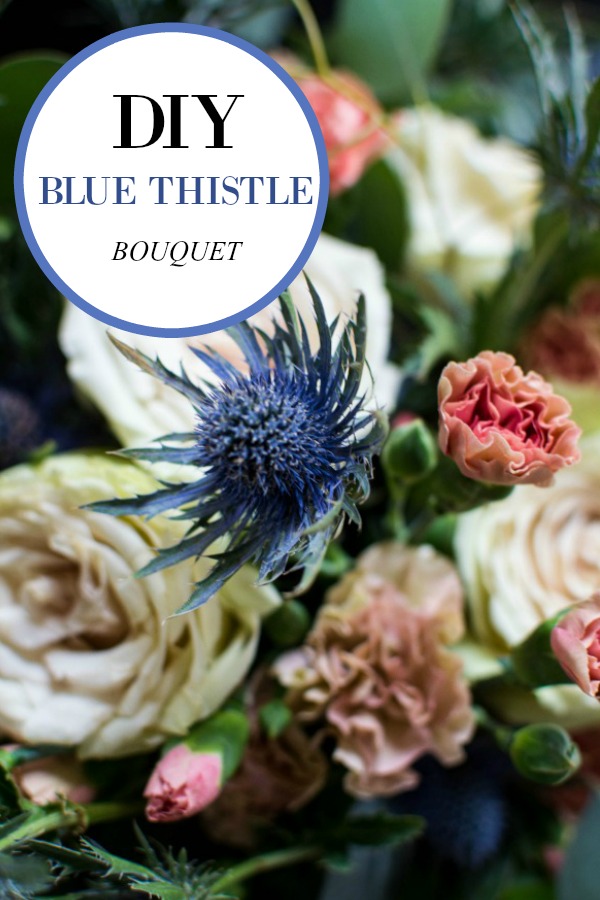 I will be sharing loads of Christmas content beginning next Sunday. You will want to check back often for lots of holiday inspiration!
It could be fashion, a healthy lifestyle, flowers, a recipe, a stunning tablescape, or decor tips to make your house a home! Simply click here to subscribe. I never sell or share your information, and you can unsubscribe at any time!
Until next time…..