This pumpkin cheesecake really is a decedant treat! I don't even want to imagine the calories…..oh wait, desserts don't have calories!! This heavenly dessert is a rich blend of cream cheese, pumpkin, spices all baked into a gingersnap cookie crust blended with pecans.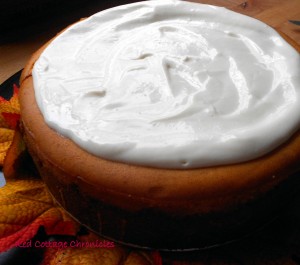 You will want to make this the day before you are serving it as it has to rest overnight before adding the marshmellow sour cream topping.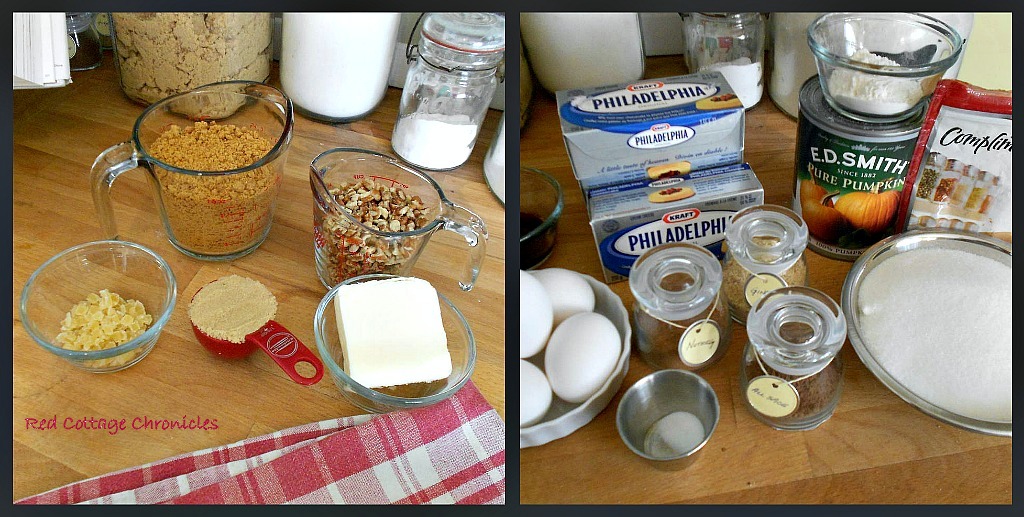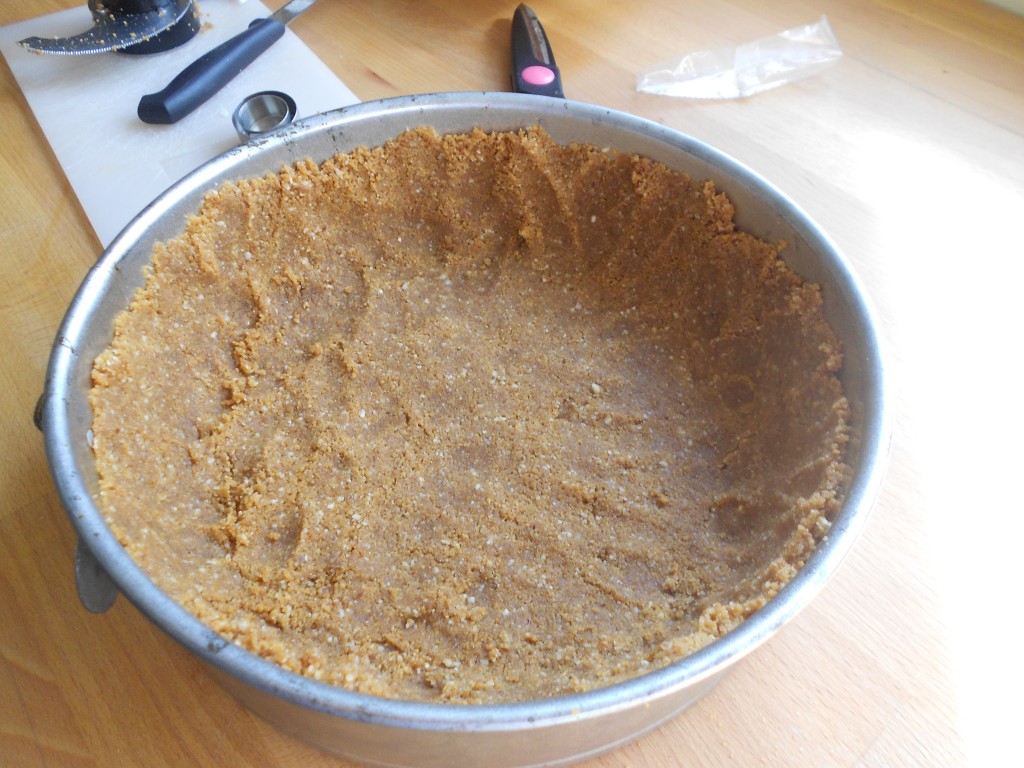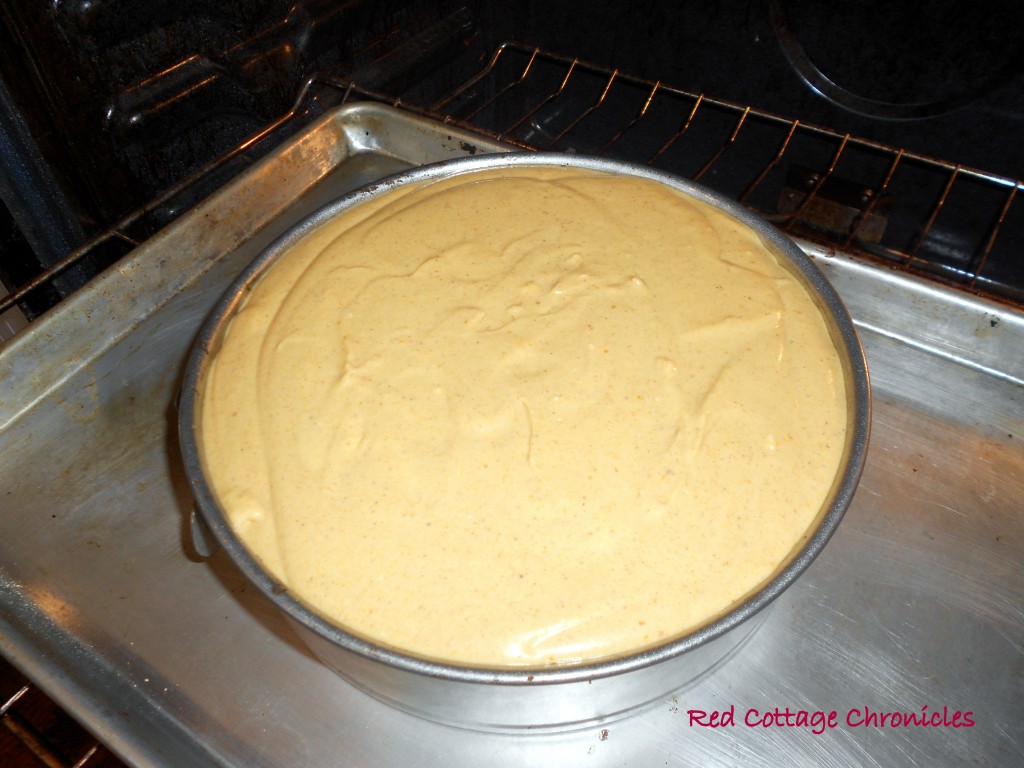 Pumpkin Cheesecake with Marshmellow-Sour Cream Topping and Gingersnap crust
Recipe Source: Bon Appetit Desserts
Crust
2 cups gingersnap cookie crumbs
1 cup pecans (I used chopped)
1/4 cup golden brown sugar
2 tbsp chopped crystalized ginger
1/4 cup unsalted butter, melted
Preheat oven to 350 degrees. Spray a 9 inch springform pan with 2 3/4 inch sides with non-stick cooking spray.
Add cookie crumbs, pecans and ginger to the bowl of a food processor and pulse until nuts are finely ground.
Add melted butter and pulse until crumbs come together.
Press crumb mixture on bottom and 2 inches up sides of springform pan. Bake crust for approximately 10 minutes or until set and lightly browned. Cool completely on a wire rack.
Filling
4 8 ounces packages of cream cheese, room temperature
2 cups sugar
1 15 ounce can of pumpkin
5 large eggs
3 tbsp all purpose flower
1 tsp ground cinnamon
1/2 tsp ground ginger
1/4 tsp ground nutmeg
1/4 tsp ground allspice
1/4 tsp salt
2 tbsp pure vanilla extract
Keep oven preheated to 350 degrees.
In the bowl of an electric mixer blend cream cheese and sugar for about 2 minutes or until light and fluffy. Add pumpkin and mix until well incorporated. Add eggs, 1 at a time, blending on low speed after each addition, scraping down bowl occasionally. Add the flour, spices and salt and beat to blend. Beat in vanilla.
Pour filling into cooled crust, filling to just above top of crust.
Bake until edges begin to crack and filling is just set in the centre. Filling should move just slightly in the center when pan is gently shaken. This should take about 1 hour and 20 minutes. Cool for one hour on wire cooling rack. Cut around edges to loosen cake and cool in the cake pan over night.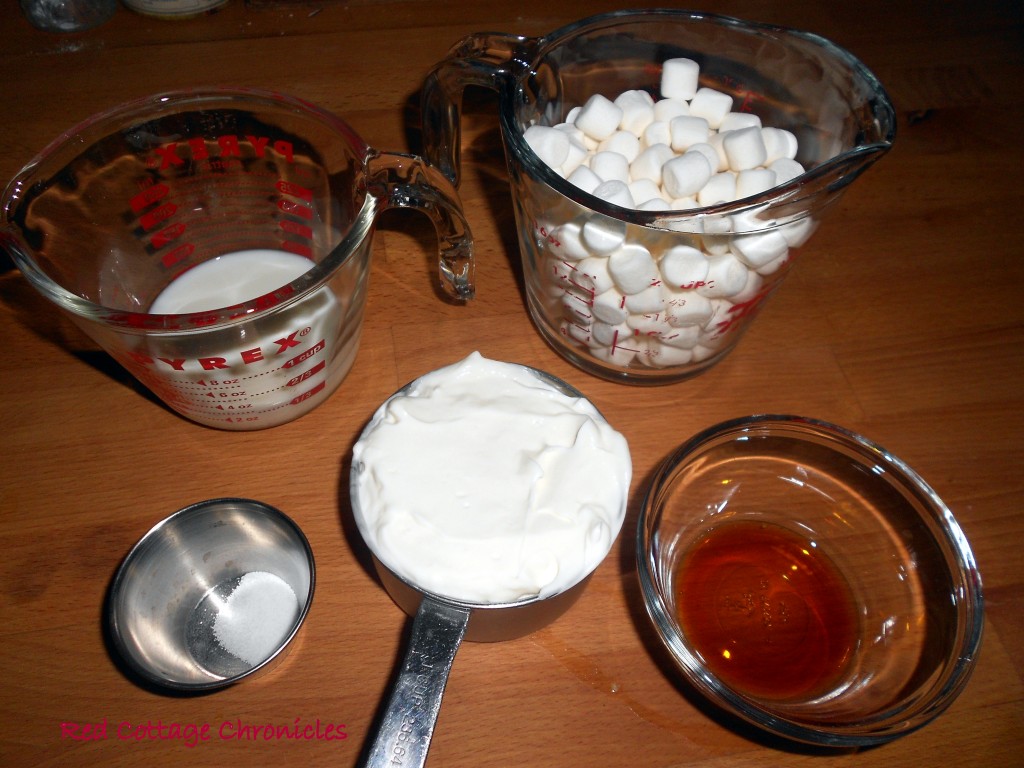 Topping
2 cups white mini marshmellows (or large marshmellows cut into 1/2 inch squares)
1/4 cup whole milk
1 tsp vanilla extract
1/8 tsp salt
1 cup sour cream
Combine marshmellows and milk in a large saucepan and heat over low heat until marshmellows are melted. Remove from heat and stir in vanilla and salt. Cool mixture to room temperature, stirring occasionally. Gently fold sour cream into marshmellow mixture. Pour topping over cheesecake leaving a 1/2 inch border around edges. Chill for at least 1 hour to set topping. If there are any cracks in the cheesecake, this topping will cover them up!
Cut around edges again and remove pan sides.
When it is time to serve, cut the pumpkin cheesecake with a thin blade knife dipped into hot water. Dip the blade and wipe it clean between each slice. This will keep the filling from sticking to the blade.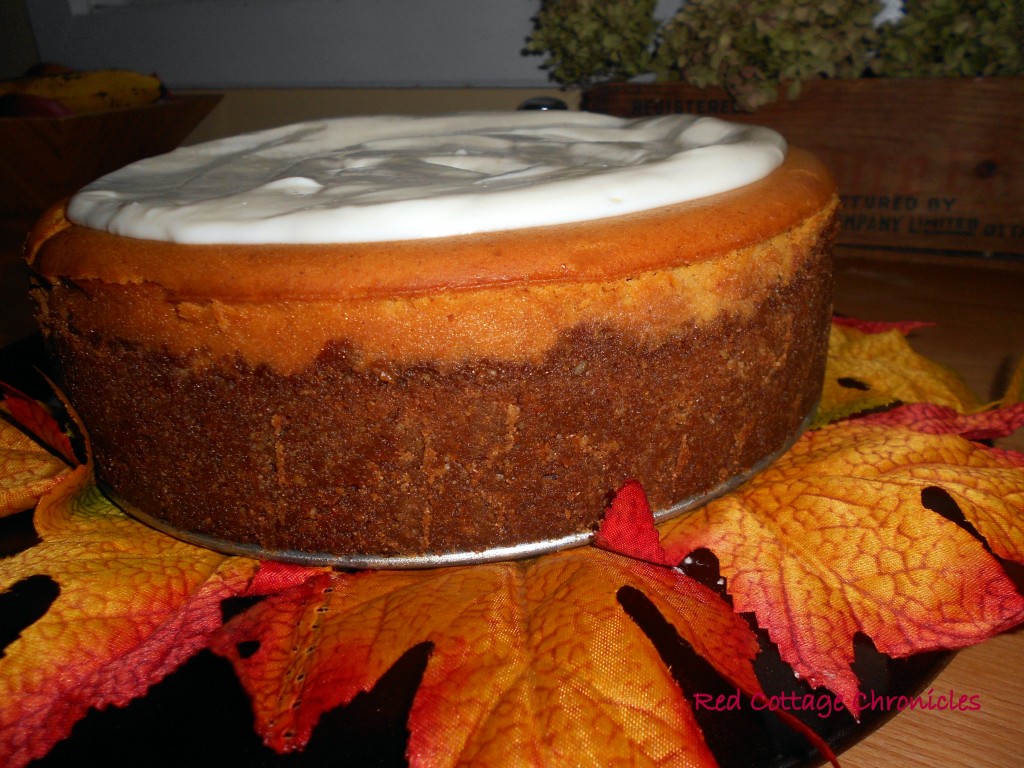 Enjoy
Tune in tomorrow for……glazed pumpkin scones!
And be sure to check follow along until October 31st for a chance to win a baking gift pack
*
(Visited 47 times, 1 visits today)