This post was sponsored by Eat Smart as part of an Influencer Activation for Influence Central and all opinions expressed in my post are my own. I received product samples to facilitate my review.
It is no secret how much I love autumn. The only thing that I don't look forward to is hockey season. Tim is a hockey referee. If that doesn't keep him at the rink enough, he also serves as a supervisor of on-ice officials for our provincial hockey association. Add to that our full time jobs and my love of blogging and you end up with two very busy people!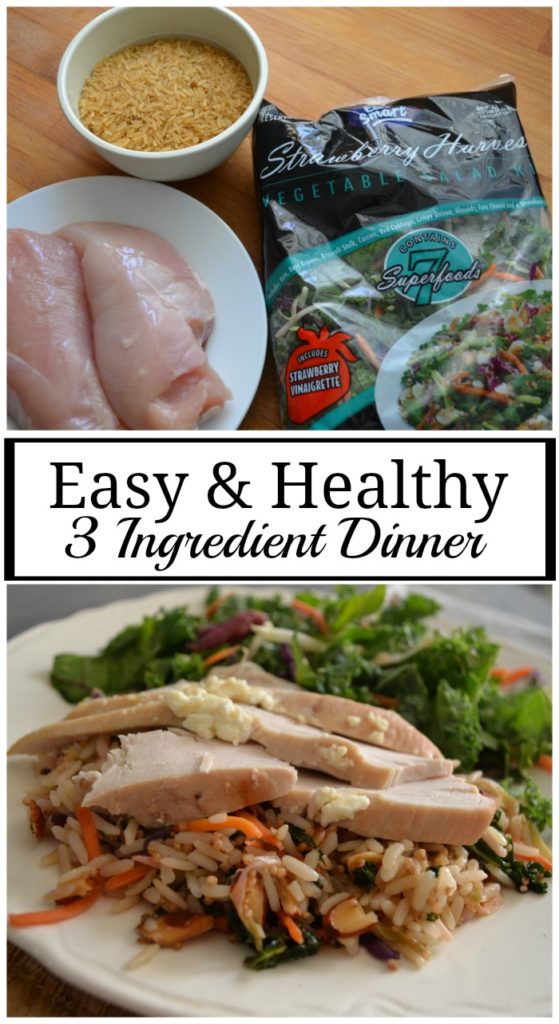 Take this weekend for example. There is a hockey tournament and I have several blog projects on the go including one that I really need Tim's help on. We both worked all day and had exactly 1 hour before he had to leave for the rink. Tomorrow it's up at the crack of dawn so we can work together to finish my project before he is off to the rink by 11 AM. He skates 4 games, home for an hour for dinner and then back to the rink for another two.
Don't even get me started on our Sunday schedule!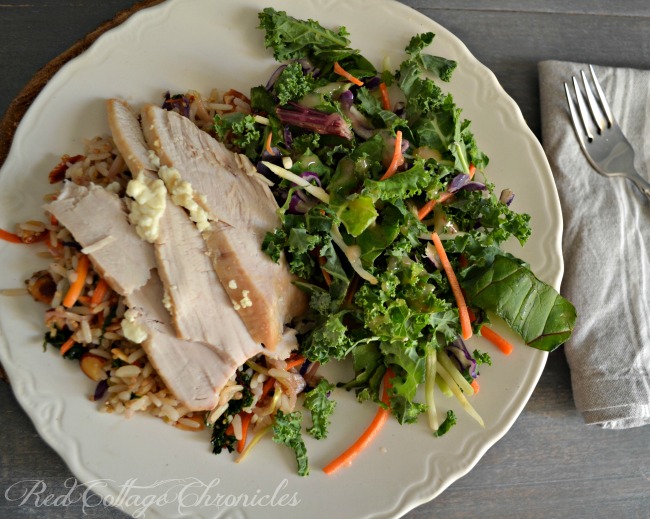 While I do want to slow down a bit, I know that staying active is one of those things that keep us young as we age!
The worst part of a busy schedule? Whether you are chauffeuring around your kids, working, volunteering or just staying active, it is easy to just give in to the temptation of picking up fast food and forego a healthy dinner.
In a quest to eat better as we age, we have started to make it a priority to take the time to eat better. Since it doesn't appear that we will be slowing down anytime soon I started searching for ways to make easy healthy dinners.
Enter Eat Smart Gourmet Vegetable Salad Kits! There were far too many nights where, despite our best efforts to stick to our meal plan, we were just too rushed to fit in a healthy dinner. Having a few of these gourmet vegetable salad kits in the fridge makes meal planning and sticking to it a snap.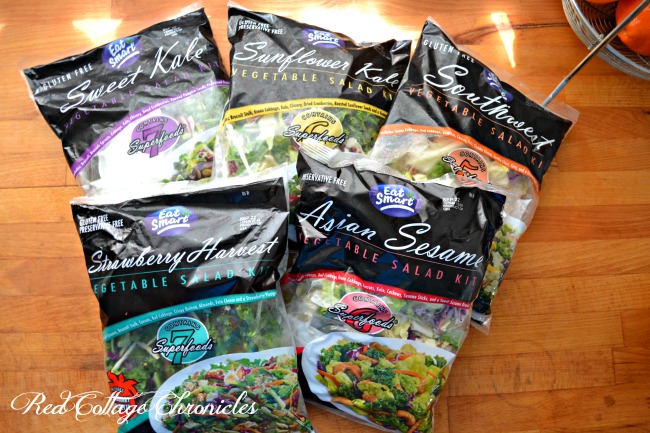 Living well really does start with eating well, and Eat Smart Gourmet Vegetable Salad kits make it deliciously easy to enjoy a healthy meal every day. Especially when we are stretched for time.
They have become a key addition to making an easy healthy dinner that is ready in about 30 minutes. Not only do they make great side dishes, I have created some delicious mains as well. Stir fries, vegetable tacos and this easy 3 ingredient chicken vegetable rice recipe I am sharing today!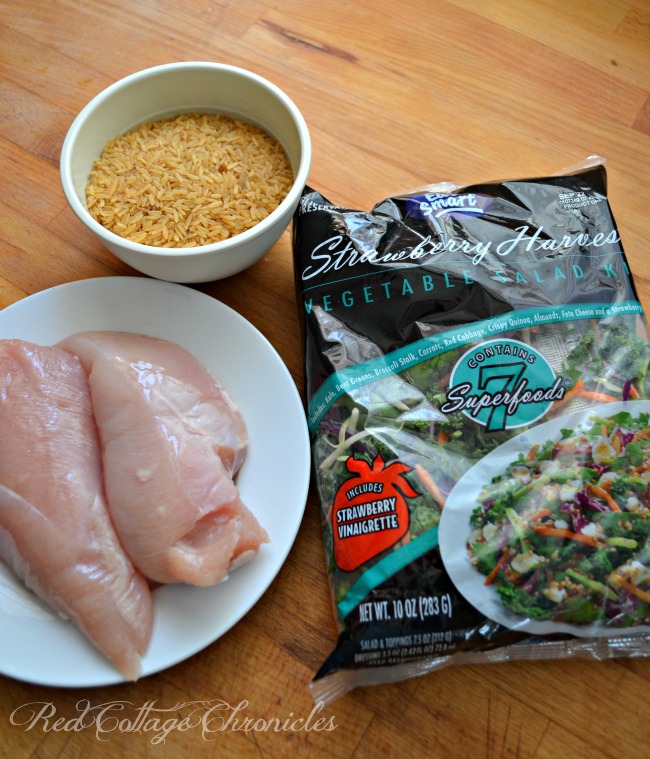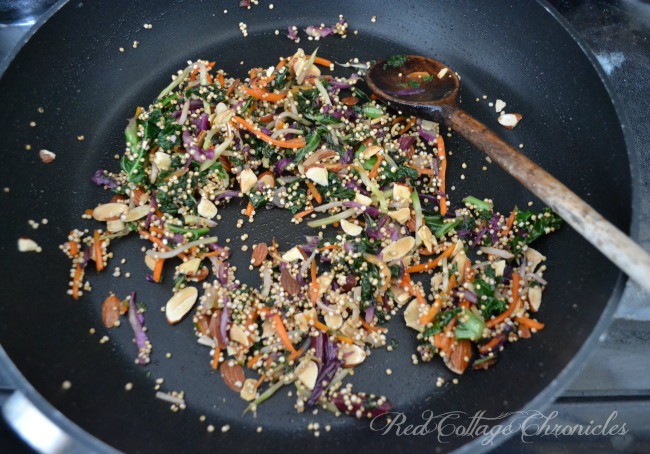 The Strawberry Harvest Vegetable Salad contains kale, beet greens, broccoli stalk, carrots and red cabbage. The powerful blend of 7 superfoods also includes crispy quinoa, almonds and feta cheese to provide even more healthy, guilt-free flavour. Oh, did I mention it is gluten-free too!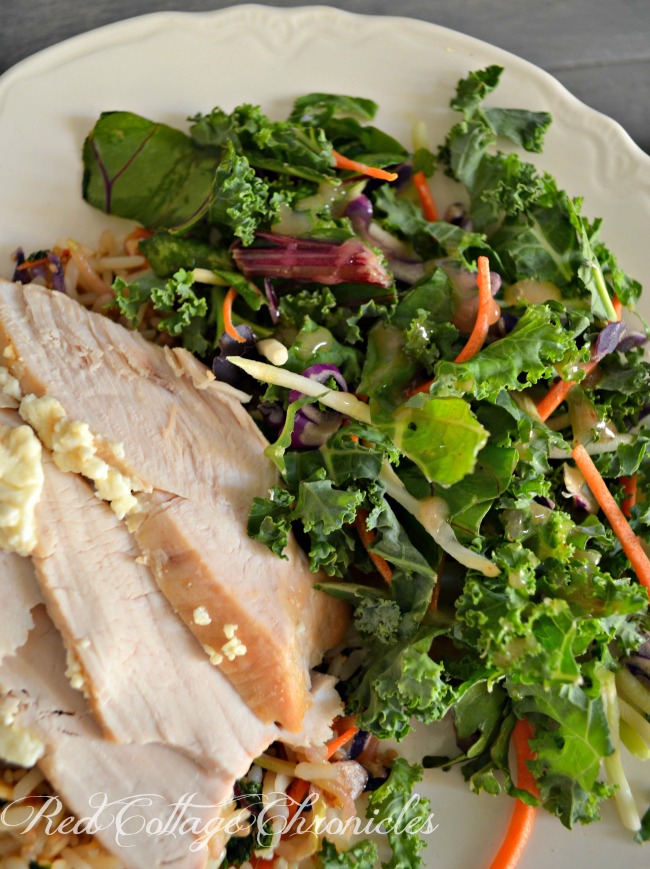 Click here to find a retailer in your area that carries Eat Smart Gourmet Vegetable Salad kits, and then visit Eat Smart for more recipe inspiration.
Want a chance to win one of 10 AMEX Gift Cards at $50 each and samples of all five Eat Smart Gourmet Vegetable Salad Kits (5 salad kits total)? Just enter the contest below (contest open to US residents only) and sign up for their newsletter!
And don't forget to follow Eat Smart on Facebook!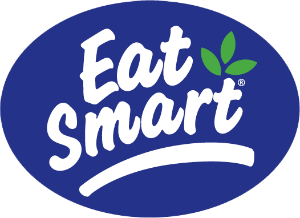 I-C will randomly select winners from all program entries and will facilitate fulfillment of the winning prizes (10)
Eat Smart Gourmet Vegetable Salad Kit Giveaway
Until next time…..

Chicken over Vegetable Rice
2016-09-16 18:20:18
Serves 4
3 ingredients is all you need to make easy health dinners for families on the go!
Ingredients
2 skinless boneless chicken breasts
brown rice
1 Eat Smart Strawberry Harvest Vegetable Salad Kit
Instructions
Preheat oven to 350 degrees. Open salad kit and divide vegetables in half.
Prepare brown rice according to package directions for 6 servings.
Brush the chicken breasts with approximately 1/3 of the light strawberry vinegarette; bake for approximately 25-30 minutes or until internal temperature reaches 165 degrees.
Heat a large frying pan over medium heat and drizzle in half of the remaining strawberry vinegarette. Add half of the salad vegetables and cook over medium low heat until wilted. Turn heat to low, add quinoa and slivered almonds and stir fry for a minute. Remove from heat and add the rice. Stir to combine well and leave over low heat, stirring occasionally to keep warm while chicken finishes.
When chicken is thoroughly cooked, cut into thin slices lengthwise.
Plate dinner by filling half of each plate with the remaining salad greens and drizzle with remaining dressing. Spoon rice/vegetable mixture onto plate, top with a few chicken slices and sprinkle with feta
Red Cottage Chronicles https://www.redcottagechronicles.com/