Welcome back to Tasty Tuesdays!  There were so many awesome links this week, it was hard to pick features!
Each week, our team of 10 amazing bloggers hosts this fabulous party! We're so glad that you've stopped by to party with us!
Without you, we wouldn't have a party at all. So we think you're pretty special and deserve to benefit from linking up with us each week. Here's how: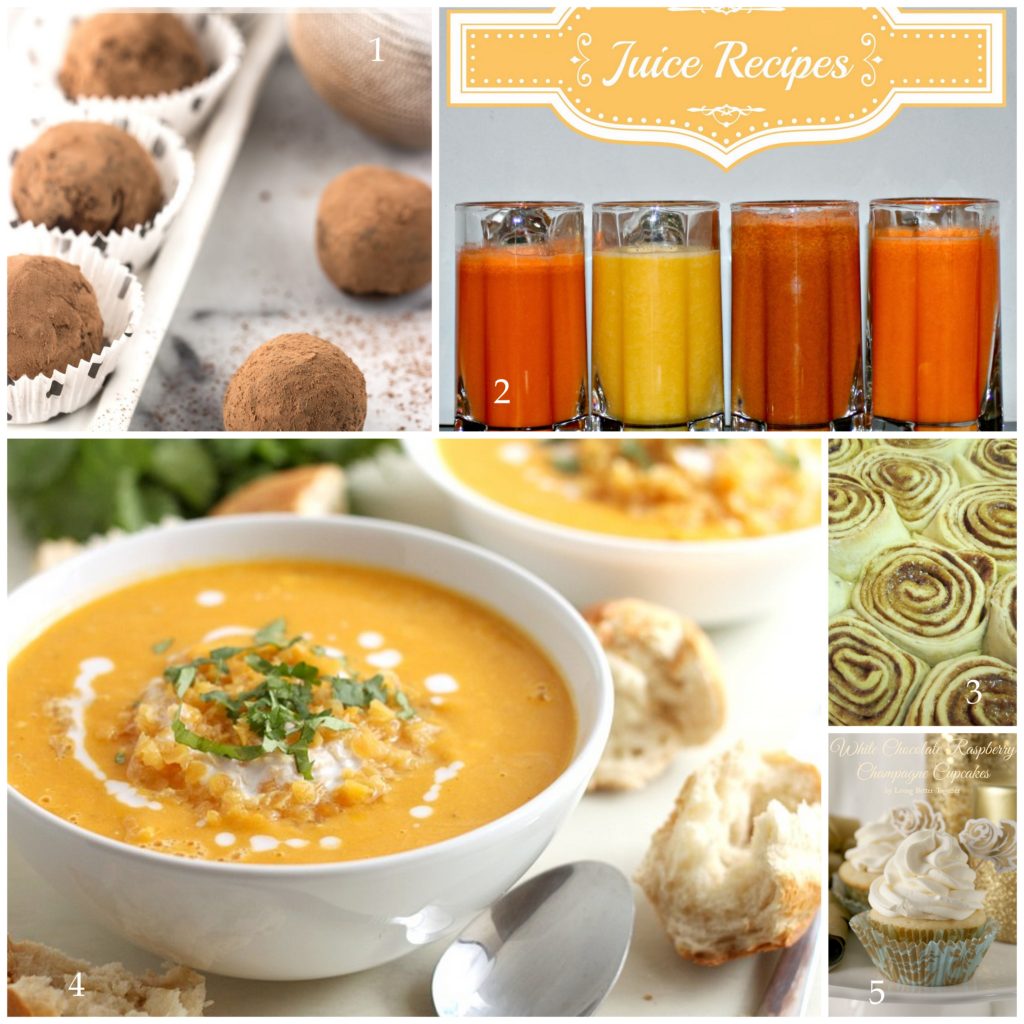 1.  Cooking On The Front Burner – Lavender Chocolate Truffles  2. Jordan's Onion – Juice Recipes 3. Itty Bitty City Kitchen – I'm tellin Helen you ate the Cinnamon Rolls 4. Amuse-Your-Bouche – Smoky Coconut and Butternut Squash Soup  5. Living Better Together – White Chocolate Raspberry Champagne Cupcakes
If you were featured, we'd appreciate if you spread the word by grabbing one of our featured buttons & displaying it anywhere you see fit on your blog!
Even if you weren't featured, you can spread the word about the party by grabbing this button:
(Visited 7 times, 1 visits today)