I would love to tell you that at age 50 I have the whole eating healthy thing figured out! Sadly I don't. But I am making progress and eating clean has become a bit of an obsession. Sometimes it has been quite a challenge.
I am learning to shop the perimeter of the grocery store, which keeps me away from the highly processed foods that lurk in those centre aisles. I now load up my cart with fresh veggies and fruits, organic meats, free range eggs, and quality dairy and whole grains.
I am thoroughly enjoying trying new recipes and discovering new flavours.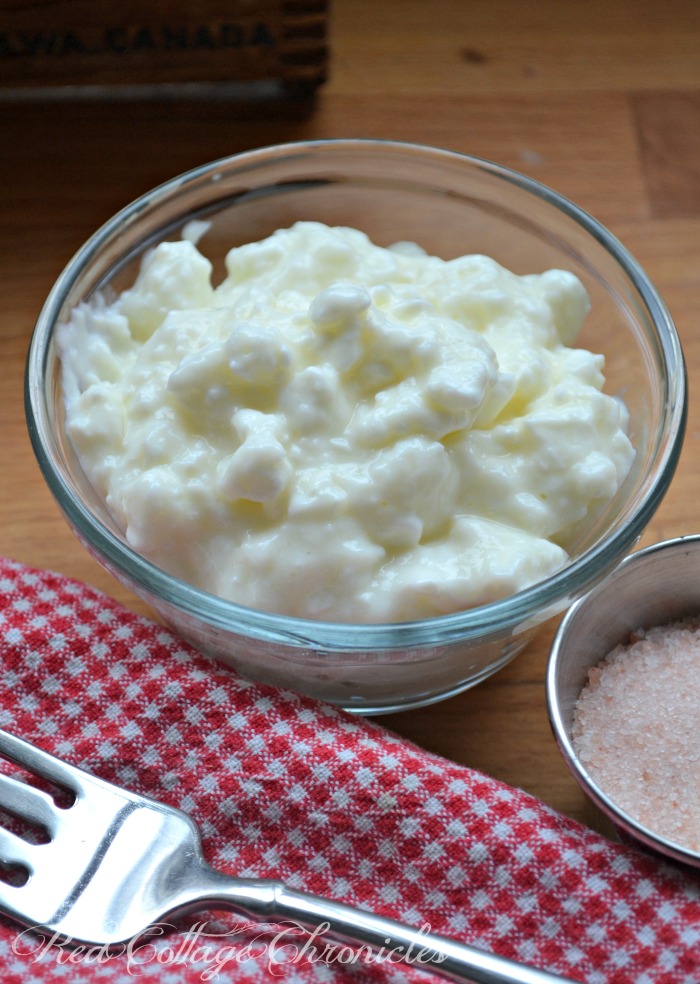 The one thing I have mastered is eating a healthy breakfast high in protein and healthy fats. Nordica cottage cheese with a sprinkle of pink Himalayan salt, fruit and whole grain toast is quick and easy, and gets me out the door on time.
Cottage cheese also makes a protein packed snack to beat that 3 pm slump. The time of day when I most am craving a sugary treat!
My favorite cottage cheese has always been Nordica cottage cheese by Gay Lea. It has a small curd and silky texture. A half cup serving has 15 grams of protein, and it is made from 100% Canadian dairy milk!
However there is one area that continues to challenge my reserve to eat a healthier diet. That would be my giant sweet tooth. I just love sweet desserts loaded with refined sugar and rich cream. Ice cream has always been a favorite, and I do make my own often, but two key ingredients are sugar and heavy cream. And lots of it!
What is a girl to do?
How about find an ice recipe that has no heavy cream, lower fat ingredients, natural honey and just a little bit of Stevia. Add some fruit and dark chocolate. Problem solved!
Imagine a delicious ice cream made with Nordica cottage cheese. Not only are you getting all that protein, but it Nordica is gluten and nut free.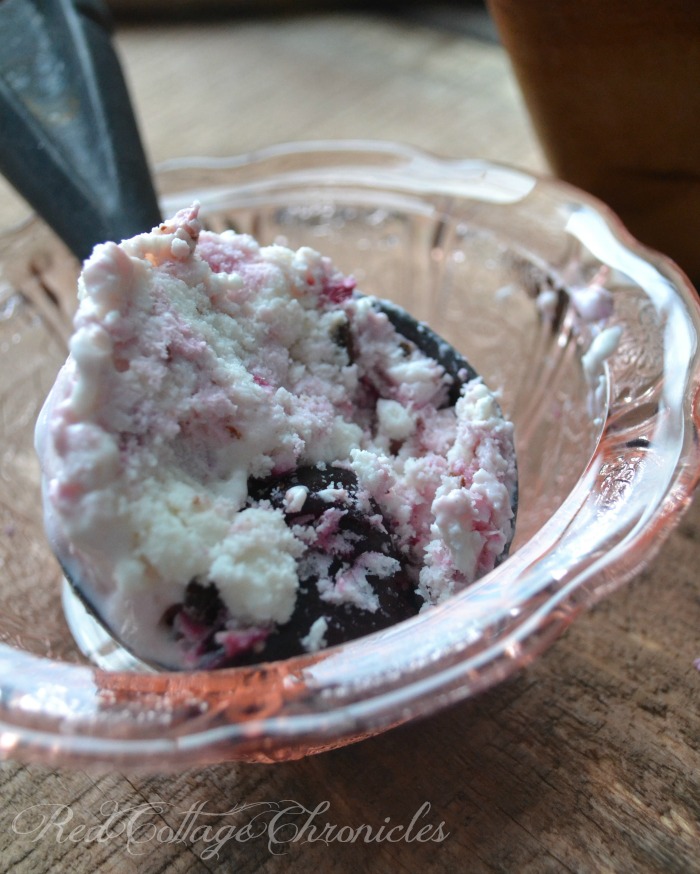 This delicious sweet treat turns out creamy and rich with a tangy flavour, but perfectly satisfies my sweet tooth.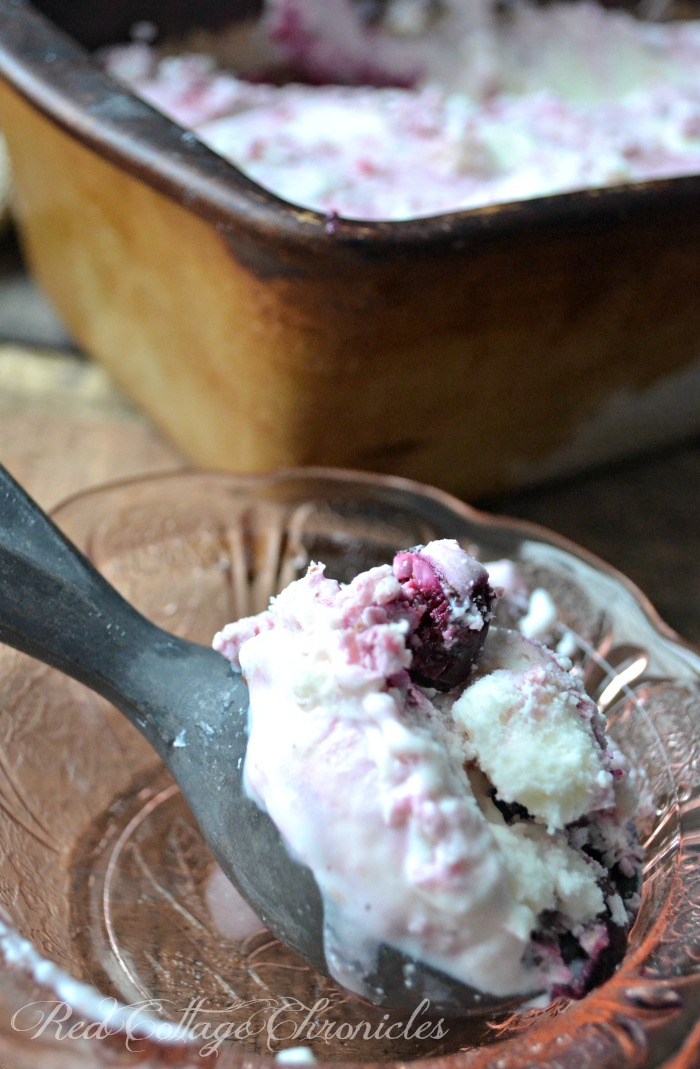 I added frozen cherries and chunks of dark chocolate to add a natural sweetness, but you could add any fresh fruit or nuts to the base to suit your taste.
Come to think of it, maybe I have got this healthy thing figured out after all!
Looking for more decadent Nordica cottage cheese recipes? I found the original recipe via Gay Lea Foods on Pinterest on their Nordica Cottage Cheese Board via this pin!
"Disclosure: I am part of the Gay Lea Ambassador Campaign and I receive special perks as part of my affiliation with this group. The opinions on this blog are my own."
Here is the recipe with my adaptions!
Chocolate Cherry Ice Cream
2016-02-17 17:18:34
Ingredients
2 500 gram 2% Nordica cottage cheese
1 250 gram package Cream Cheese
1/3 cup + 2 tablespoons raw honey
2 tablespoons lemon juice
1 tsp liquid Stevia
2 cups fresh or frozen cherries, halved
2 teaspoons corn starch
1/2 cup chopped dark chocolate
Instructions
In a food processor puree the cottage cheese and cream cheese
Add 1/3 cup honey, the lemon juice and the Stevia and pulse until combined.
Refrigerate the mixture for at least 2 hours.
When sufficiently chilld, add base to freezer bowl of ice cream maker and process until half frozen.
Meanwhile, add cherries and remaining 2 tablespoons of honey and the corn starch to a saucepan and heat until bubbly and slightly thickened, remove from heat and allow to cool.
Swirl cherry mixture and chopped chocolate into semi-frozen base, transfer to a loaf pan and freeze until firm.
Allow to thaw for about an hour before serving.
Adapted from Honey and Figs Kitchen Strawberry Swirl Cheesecake Ice Cream
Adapted from Honey and Figs Kitchen Strawberry Swirl Cheesecake Ice Cream
Red Cottage Chronicles https://www.redcottagechronicles.com/
(Visited 71 times, 1 visits today)