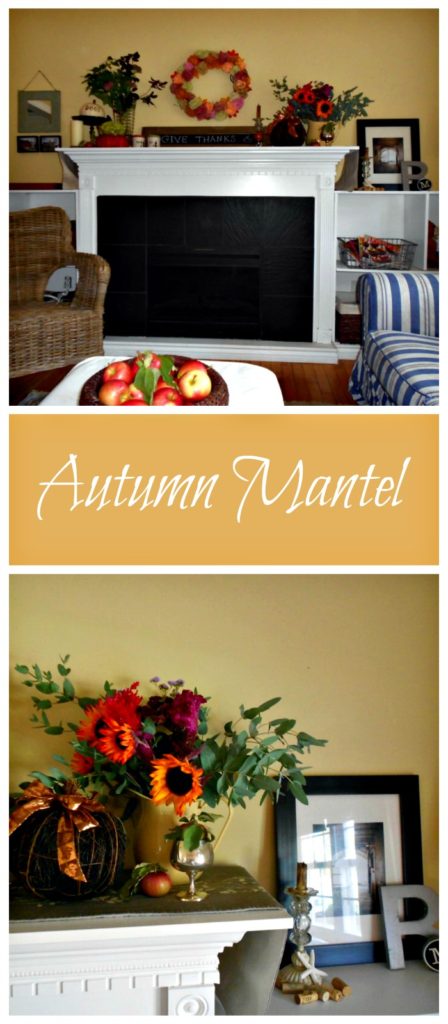 One of the best things I did was convince my husband to build me a fireplace!! I had visions of sitting by a warm fire on a cool autumn day, sipping some cider and reading a good shelter magazine or cookbook.
Given that we are always very conscious of our budget, adding a wood burning, or even a gas fireplace just wasn't an option at the time. Instead we picked up a great electric firebox at Canadian Tire that has a very realistic flame, and provides warm air into the room, perfect for taking the chill off on an autumn morning.
Working from no plan, and just building as he went, Tim used MDF and various trims and molding to create the fireplace, which is now the focal point of our living room.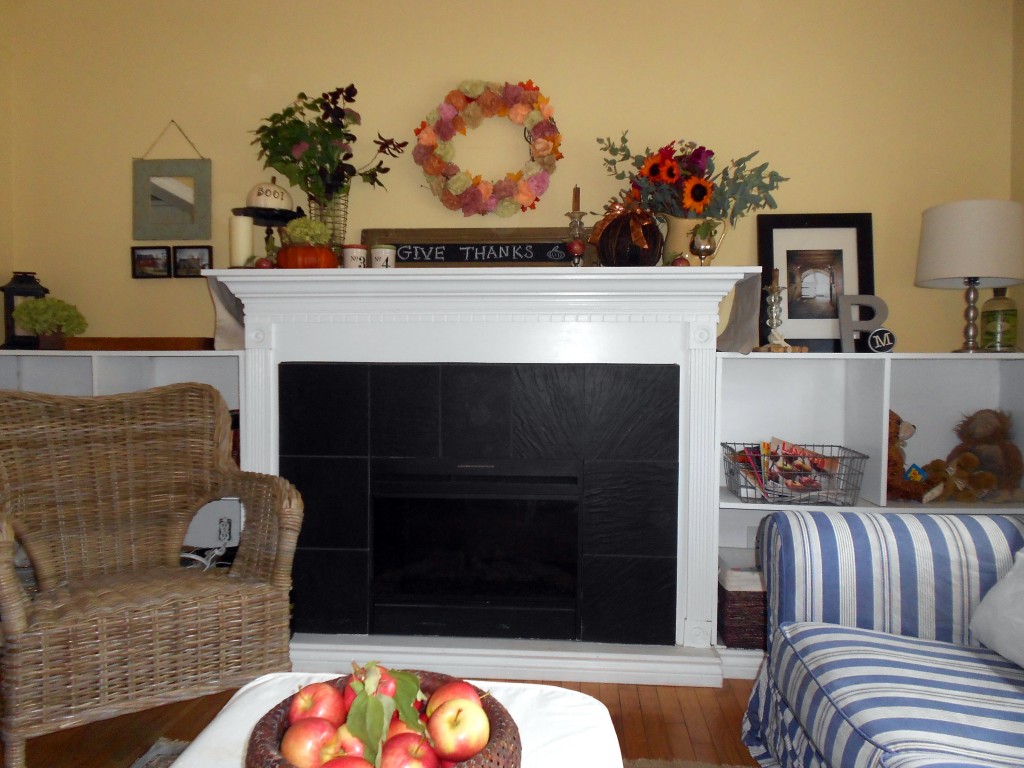 I think my favorite part of this fireplace has turned out to be the mantel. I love changing it through the seasons (sometimes even more then once in a season)!
So without further adieu…..I bring you our very first fall mantel…….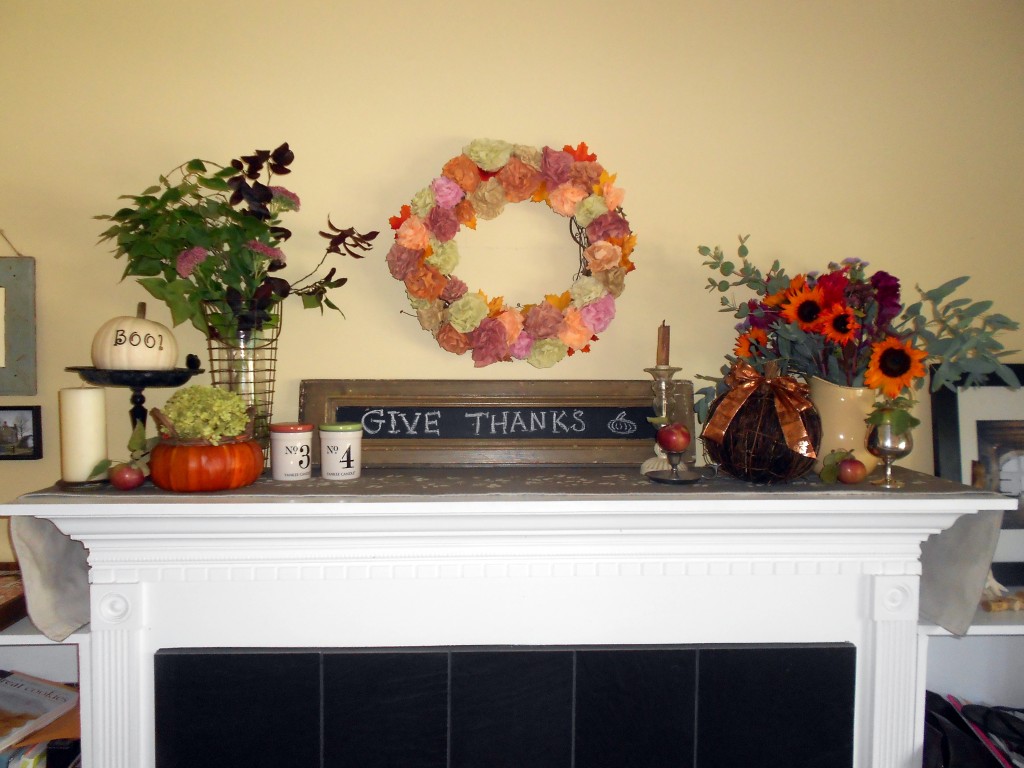 The chalkboard is a favorite my friend Leslie brought me from Luckett's on one of her many road trips. The candles, from Yankee Candle, are lovely fall scents and two of my favorite numbers.
The natural vine pumpkin is from Walmart. The orange wicker pumpkin came from Michael's and the Limelight hydrangea came from our back yard.
The black iron bird feeder usually sits in the garden in the summer, but it has been re-purposed to hold this fun white pumpkin.
The wreath I made this weekend from a tutorial I found here. I took Emily's advice and used both natural and white coffee filters to create different hues.
The runner is something I had around the house. The flowers on the right are from our local farmers market, and the branches on the left came from my neighbours yard!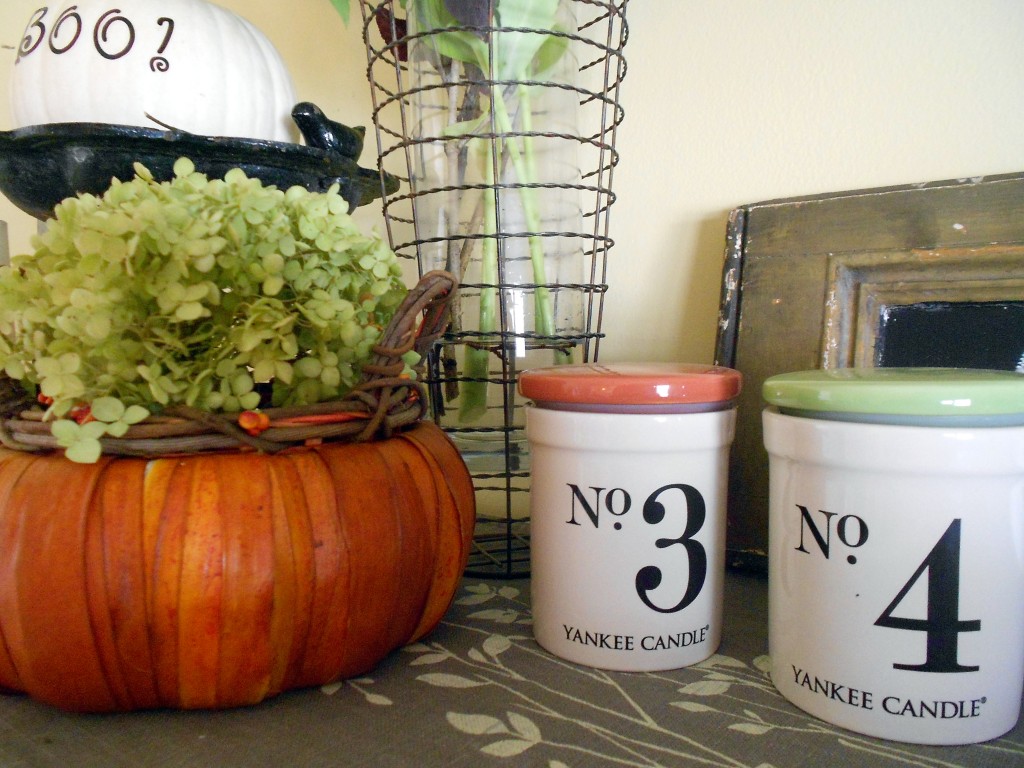 These yummy scented candles make the house smell like fall!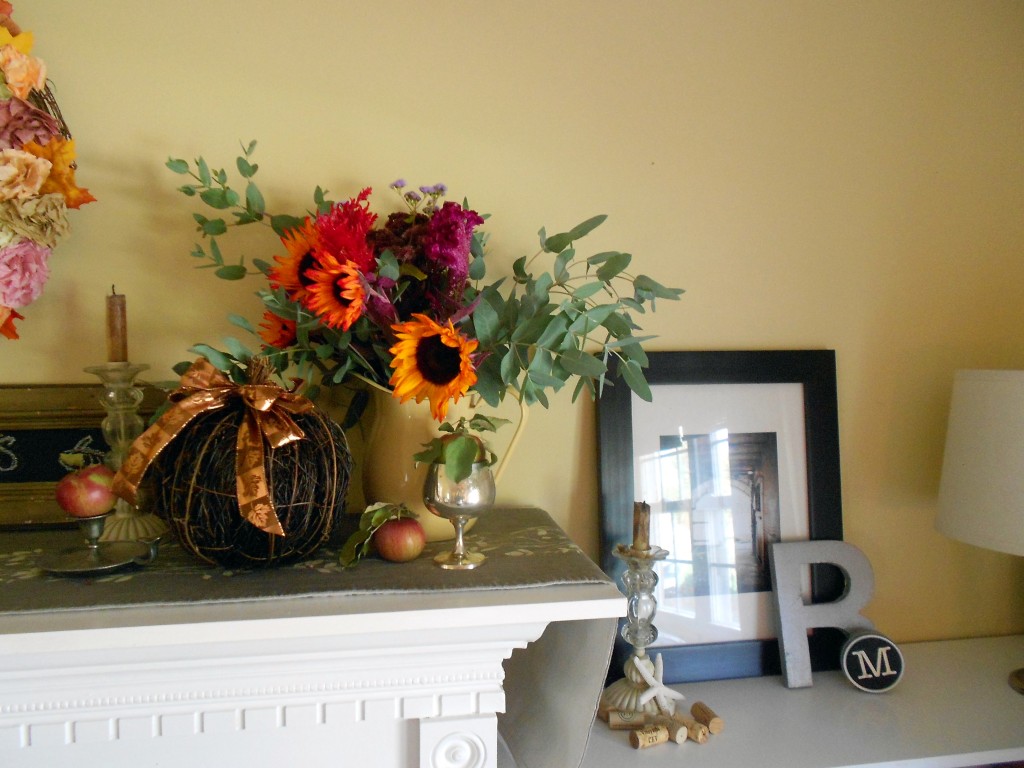 Not including things I already had around the house, it cost only about $15.oo to put this mantel together, including the wreath, and I couldn't be happier with the outcome.
Now if I just keep the cats from eating the flowers!!