Sometimes you find a recipe in the darndest places!  I found this recipe for Cranberry Orange Loaf in a PEI tourism guide, and thought I would give it a try.  I love that it has just a few simple ingredients.  Now is a great time of year to make it as fresh cranberries are readily available.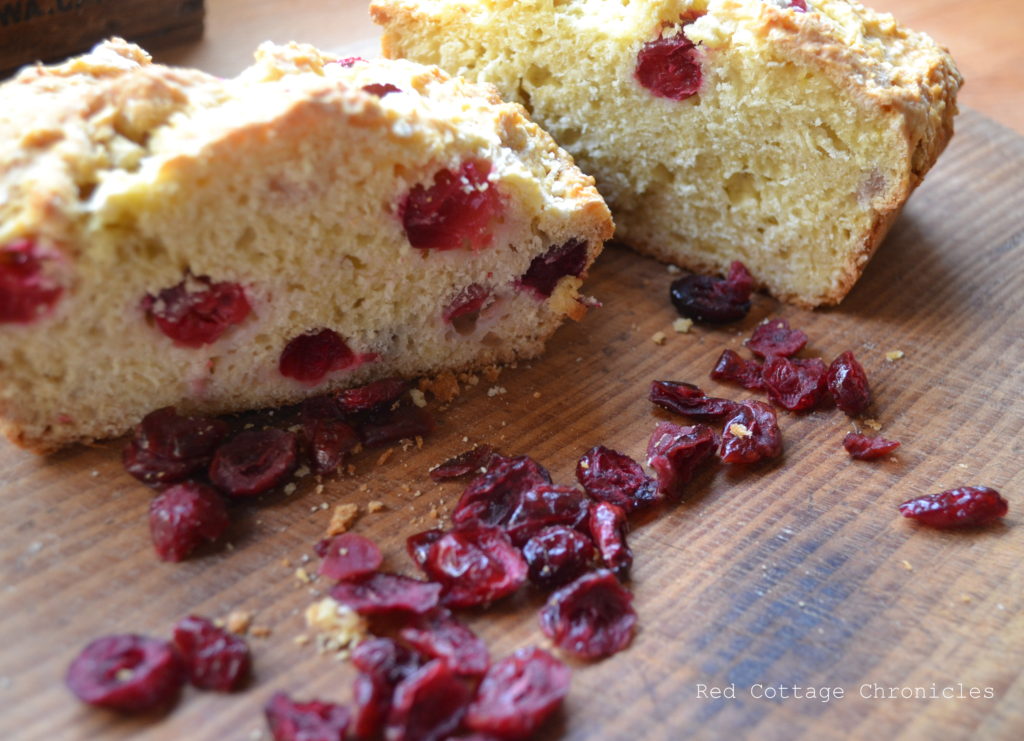 I love the tartness of the cranberries.  And the bread it self was just mildly sweet so the cranberries are really the star!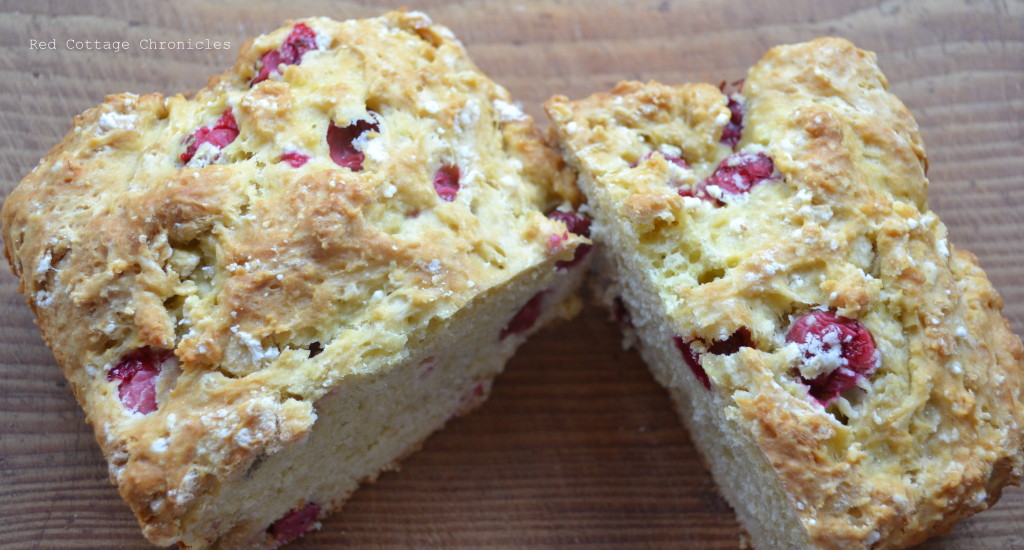 I baked this in my Pampered Chef stone loaf pan.  Loaves made in this pan tend to be much wider, but also not as high as those made in my metal (smaller) loaf pans.  Next time I will do one of two things.  Use the regular pan or double the recipe to make a higher loaf.  I would also add some applesauce just to increase the moistness a wee bit.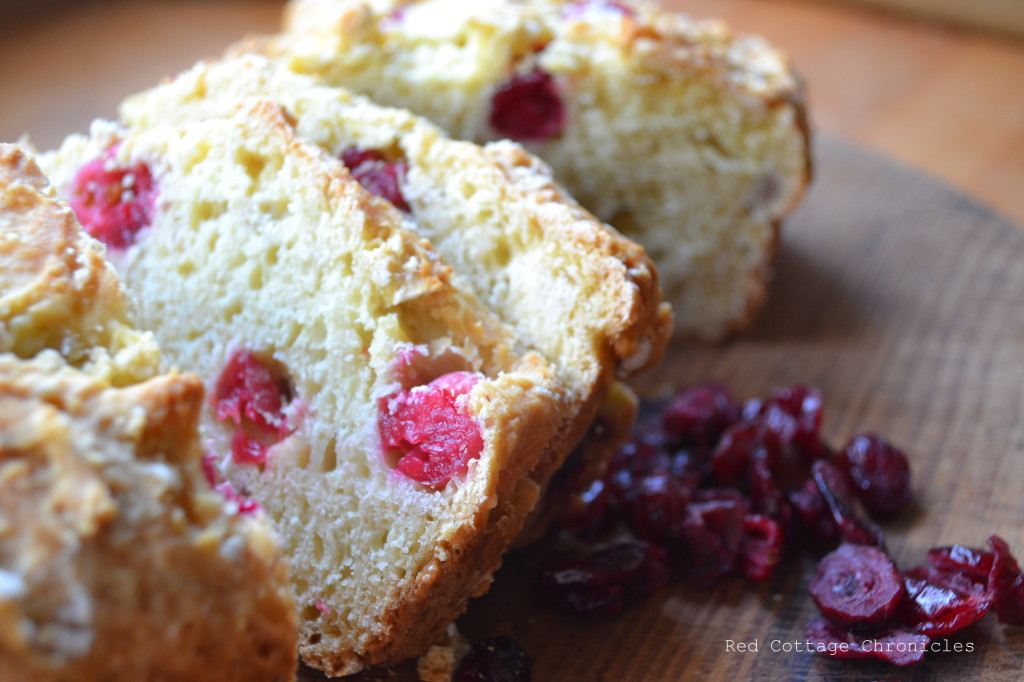 You could also add some nuts such as pecans or walnuts for an added crunch!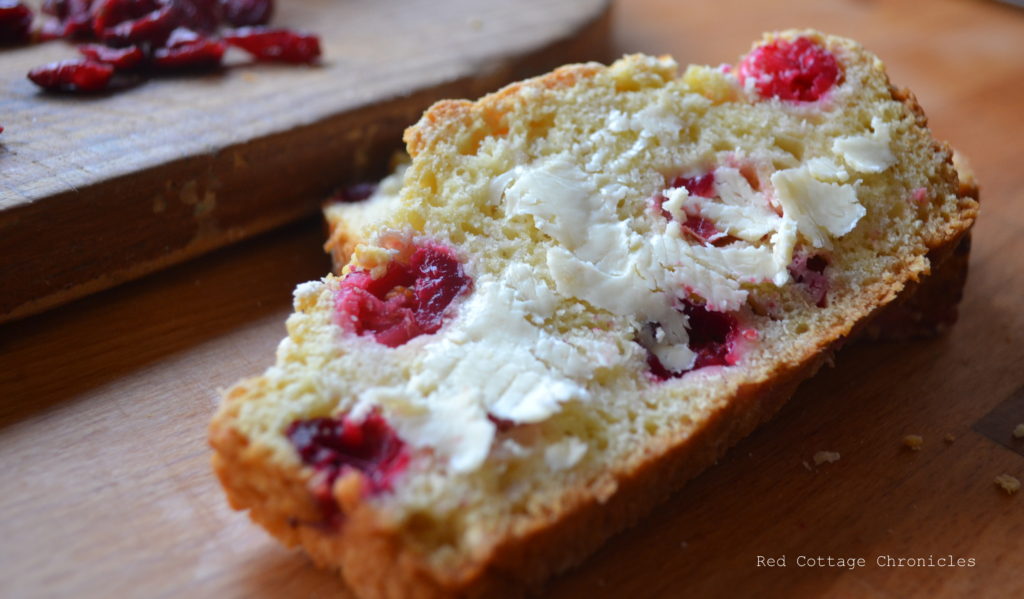 Just one more thing I love about fall!  Warm, tasty loaves right out of the oven, smothered in butter with a sweet cup of tea!  Does it get any better?!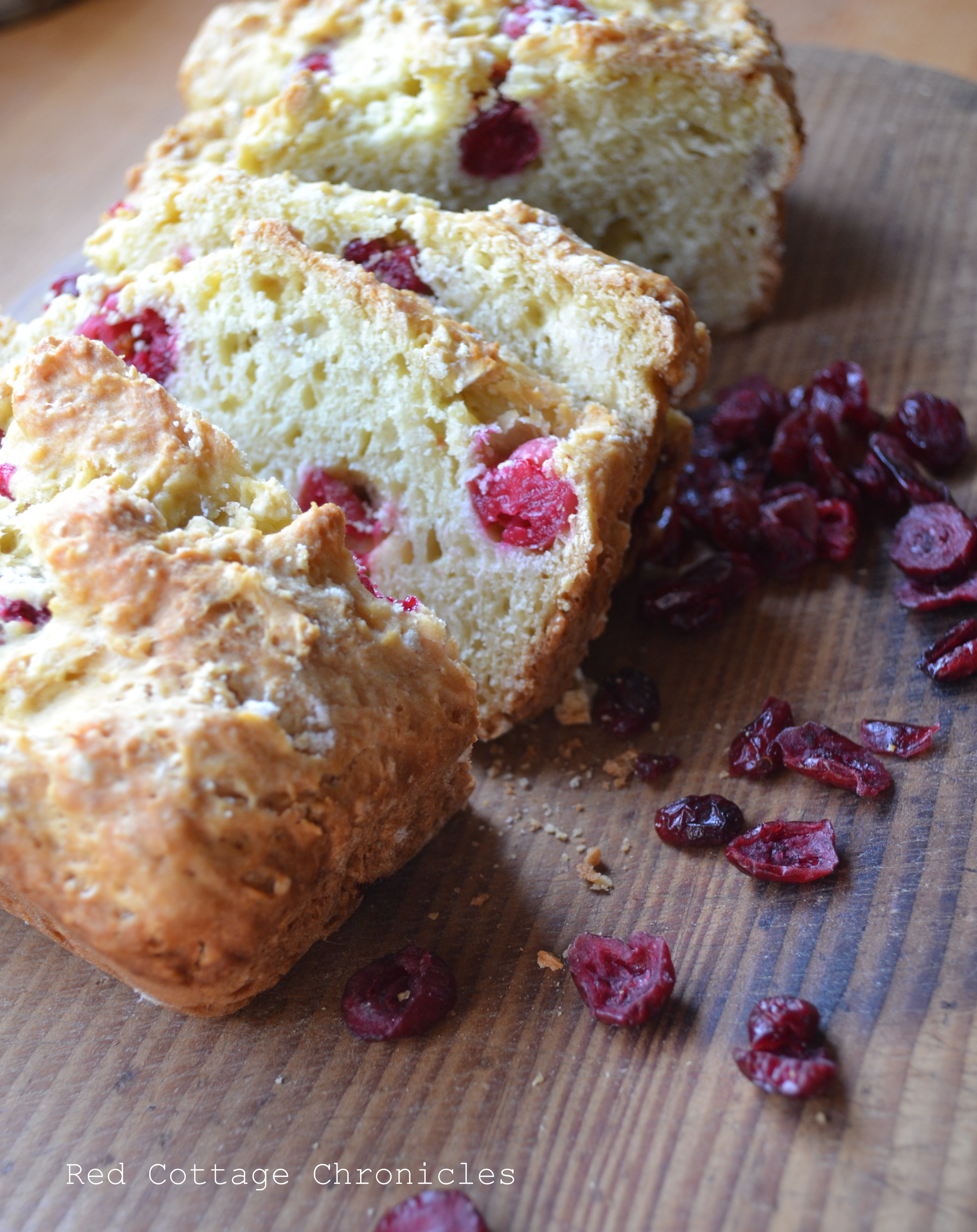 Cranberry Orange Loaf
Author:
Prep time:
Cook time:
Total time:
Ingredients
2 cups unbleached all purpose flour
1 1/2 tsp baking powder
1/2 tsp salt
1/2 tsp baking soda
1 cup granulated sugar
1 cup fresh or frozen whole cranberries
1 large egg
1/4 cup melted butter
3/4 cup fresh squeezed orange juice
1 tbsp. orange rind
1/2 cup unsweetened applesauce
Instructions
Sift together flour, baking powder, salt and baking soda.
Whisk in sugar.
Add cranberries and toss to combine.
In a separate bowl whisk together egg, melted butter orange juice and rind.
Add moist ingredients to dry and stir just until combined.
Spread into loaf pan that has been sprayed with non-stick spray.
Bake at 350 degrees for 50 to 60 minutes.
Remove to wire rack to cool, or enjoy warm!