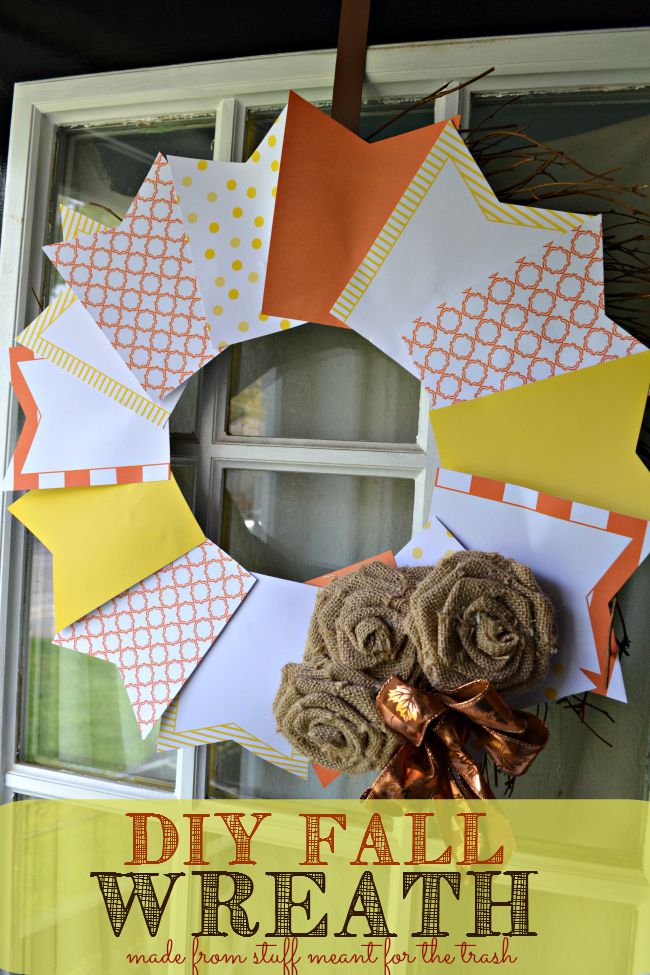 I have to admit I am completely and unabashedly nosey when I am out on walks with the dog.  I really love to look pretty homes, and I am always drawn to gorgeous doors.  And, while some doors look perfectly fine unadorned, I think a wreath on the door is like the home is smiling.
It doesn't have to dramatic, but I love a wreath to be unique.  It can give me a bit of insight into what the décor style of the homeowner might be without ever stepping inside.
With the busy (and sometimes expensive) holiday season on our doorstep, I have a very tiny budget for decorating this fall.   I really wanted a new autumn wreath for our door this  year.  Since I am trying to balance my wants versus needs I took to looking around the house to see what I could come up with!
Hanging up in the utility room in the basement I found this wreath that has been around forever.  My friend had made it for me out of branches for a black walnut tree in her yard. It has seen better days, so it was either throw it out or work with it!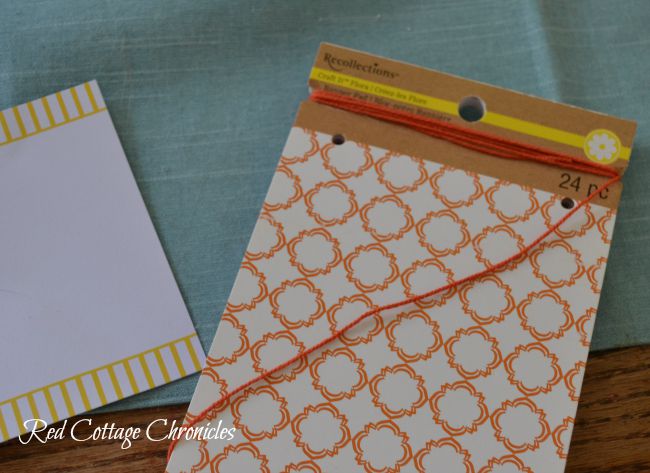 I had purchased this pad of banner paper at Michael's on clearance a while ago and had used a couple of the pages to decorate my autumn mantel, I really had no plans for the rest of it.  Instead of shoving into a drawer to be forgotten until my next de-cluttering binge, I knew it could work with my wreath plans.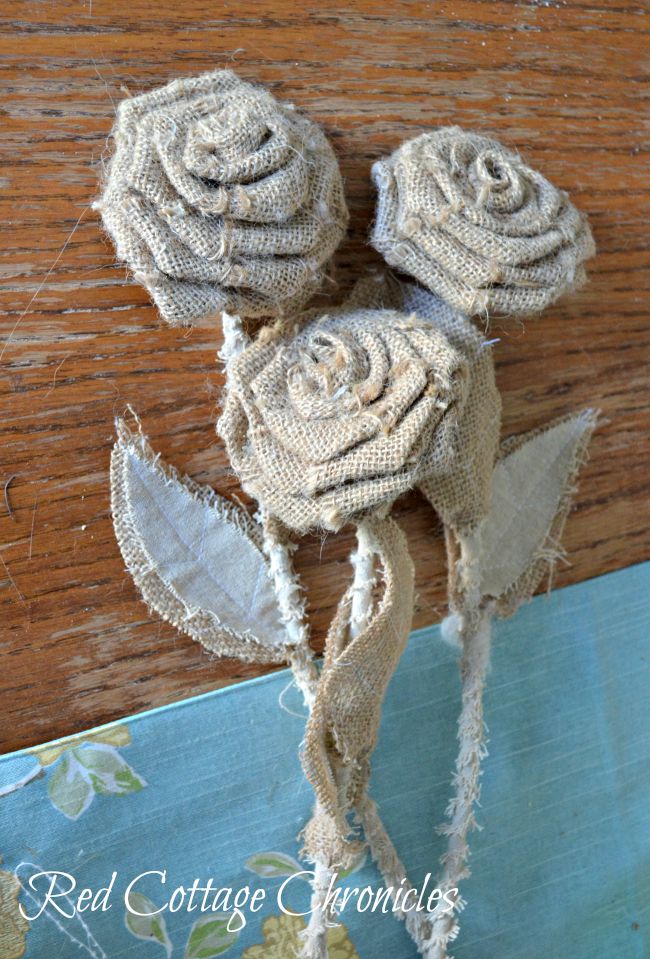 And finally, these burlap flowers my friend had brought me from a trip down south as a thank-you for minding her dog.  They really didn't work with my décor anymore, but I hated to throw them away. I cut off the stems and along with a scrap of ribbon leftover from last autumn, they rounded out the wreath.
I simply cut off the top of each banner that had the pre-punched holes.  You could easily cut out these banner shapes from scrapbook or construction paper if you wish.
I simply hot glued them around the perimeter of the wreath making sure to stagger colors and patterns.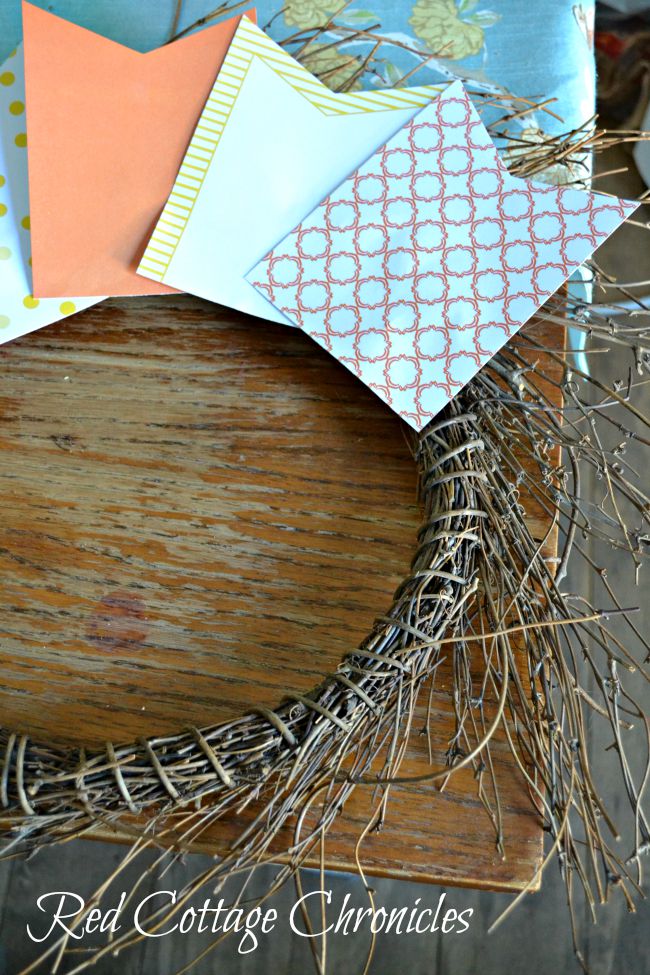 Finally, after snipping off the flower stems and making a bow with the leftover piece of ribbon, I created a little arrangement on the bottom edge of the wreath.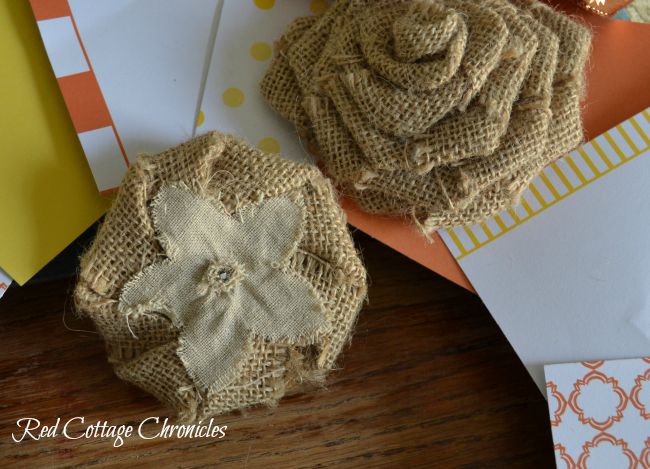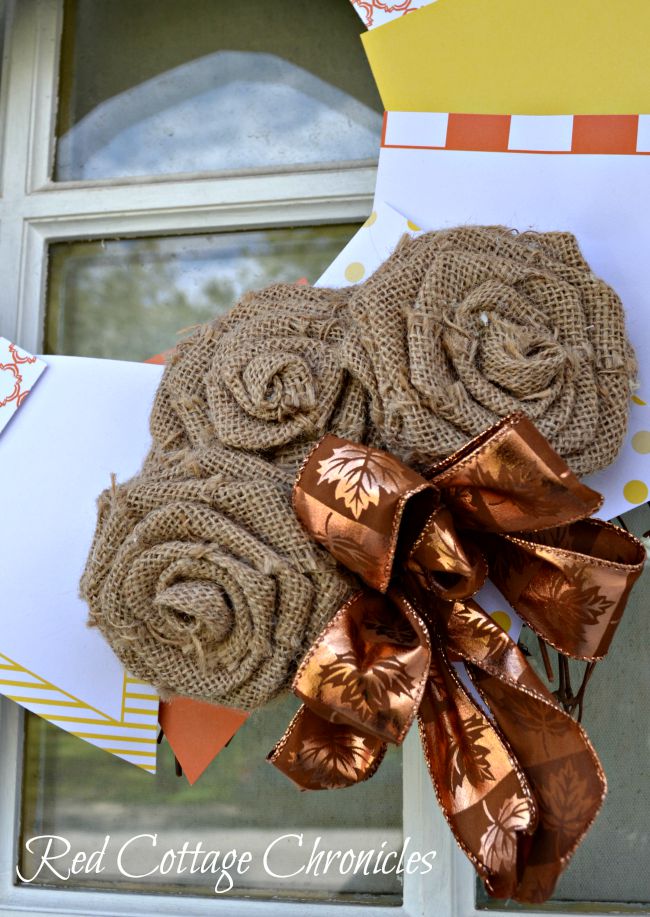 It was a really easy project that didn't cost me a penny.
That leaves my budget to add some pumpkins and mums to the front porch!
And now my door is smiling!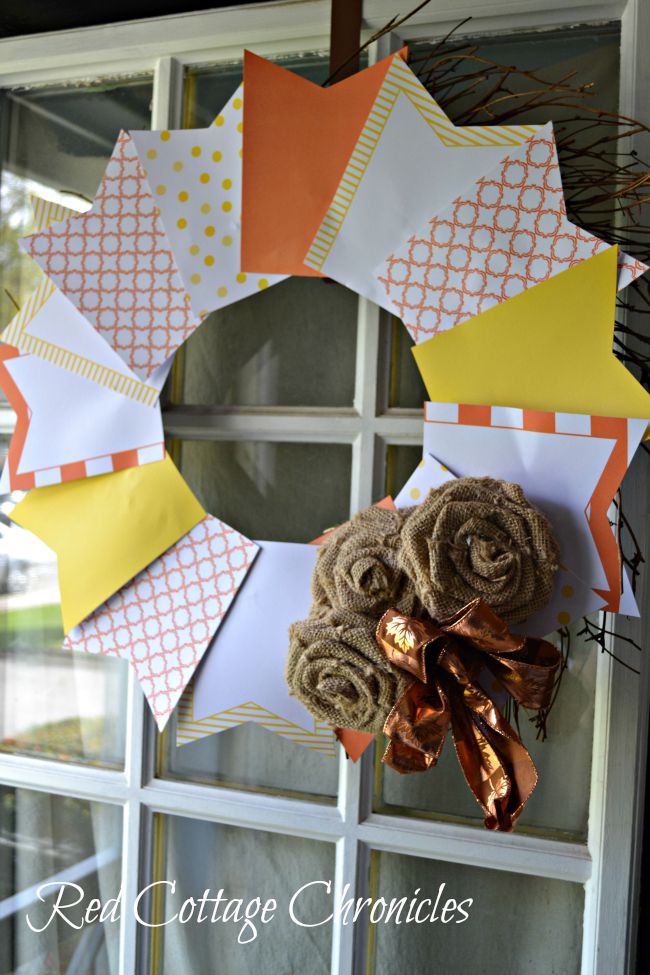 Until next time……
Maureen